Best Hotel Property Management Solutions (PMS) of 2019
There are so many hotel Property Management Systems (PMS) available nowadays, so we've done the research for you! Technology is moving at such a fast pace, with new ways to engage through social media and the increased use of AI (Artificial Intelligence), that it can be hard to understand which product will really satisfy your needs and budget.
Take a browse through our listing, noting key features which will help you to decide which one best suits your requirements. Our clients are using most of the Property Management Systems on the list and all of them are PMS systems that we have extensively tried and tested and are happy to work with.
Note: The systems below are not ranked by order of preference; one solution cannot suit all types of properties. If you would like us to help you choose the best application for your property, book a free call back with one of our consultant.
Mews Commander
Mews is the most innovative, cloud-based Property Management Solution for Hotels and Hostels. It comes with a 'Mobile Concierge' application, which allows your guests to connect with you and gives them the option of checking-in/out online, saving them time and bypassing reception.
It offers integrations to Channel Managers and Global Distribution Systems like: SiteMinder, AvailPro, Cubilis, Vertical Booking, WebHotelier, HotelREZ, TravelClick and many other seamless integrations.
Some additional features worth mentioning are: integrated payment gateway, in-house management tools and mobile back-office, advanced reporting (including activity log and action log), a great upselling tool on the booking engine and availability in many languages.
We recommend Mews Commander for:
Medium to Big Hotels looking for a powerful system with lots of possibilities.
Link to Mews website
SabeeApp
SabeeApp is specifically tailored for Independent Hotels and Resorts, Apartments, Guest Houses and the special requirements of Hostels. It has a very simple but effective centralized calendar, a core segment which is fully automatized for reporting and housekeeping.
SabeeApp is integrated with the WuBook Channel Manager in the background, one of the fastest on the market, and gives you an easy to implement and fully customized booking engine.
Besides the great support this system has, there is also a tool to engage with guests, the Guest Advisor Mobile Application and many other features!
We recommend SabeeApp for:
Small to Medium Hotels, Resorts and Guest Houses looking for a simple, clear and easy to implement solution.
Link to SabeeApp website
Cloudbeds
Cloudbeds is a complete system for independent hoteliers and is suitable for Hotels, Hostels and Vacation Rentals. It has one of the most powerful Channel Managers called MyAllocator, which connects to more than 300 distribution partners and, by the time you do your changes, they are already visible across the channels!
It has a drag and drop calendar, organized dashboard, booking engine with a rate comparison widget, personalized taxes and fees and other useful features, all included in one complete package!
It also has the additional benefit of being able to supply daily revenue reports with KPI's by email, in a comprehensive format that is easy to read for any hotel department.
We recommend Cloudbeds for:
Small to Medium Hotels, Hostels and Vacation Rentals. It is a powerful system with a fast, integrated channel manager.
Link to Cloudbeds website
Get $50 off your Cloudbeds registration with HotelMinder!
Ready to take your hotel to the next level?
At HotelMinder we take care of your property online so you can focus on your guests.
Get in touch
Mancloud
Mancloud is a complete web-based hotel software suitable for Hotels, Hostels and Apartments Groups. It is a particularly modular and flexible software, perfect if you have specific needs in your day to day management and reporting, with a lot of functionalities.
At HotelMinder We especially like the main drag and drop calendar dashboard with its integrated pricing management module allowing revenue managers the best overview of their property for efficient rates management.
Mancloud offers integrations with the following Channel Managers: Octorate, Siteminder, Cubilis, and MyAllocator; as well a seamless connection with LightSpeed Point of Sale System for your restaurant.
We recommend Mancloud for:
Medium Hotels and Hostels looking for a lot of functionalities.
Link to Mancloud website
Sirvoy
Sirvoy is a hotel reservation system and property management system that works for all types of accommodations: hotels, motels, hostels, B&Bs, lodges & guest houses.
It's probably one of the most cost-effective and user friendly hotel reservation system on the market today.
Sirvoy offers two-ways direct integrations to Booking.com, Expedia, Agoda & Hostelworld and you can add more connections through: SiteMinder, and MyAllocator.
It is also one of the only PMS system for small hotels offering the possibility to run Google Hotel Ads (with the Pro version), which is a big plus.
We recommend Sirvoy for:
Small to Medium sized Hotels wanting complete control over as many marketing channels as possible.
Link to Sirvoy website
Get a one month Free Trial!
Frontdesk Anywhere
Frontdesk Anywhere is a flexible, cloud based Property Management System, suitable for Inns, mid-sized Hotels and Hotel Groups.
It has an easy-to-use interface, in which customization of profile, calendar, report, checklist, internet booking engine, guest messages and rates is all possible!
It also integrates with the biggest players on the market, from: SiteMinder, TrustYou, Revinate, Duetto, LightSpeed, Kounta and more.
We recommend Frontdesk Anywhere for:
Medium to Big Hotels looking for a powerful system with lots of possibilities.
Link to Frontdesk Anywhere website
Ready to take your hotel to the next level?
At HotelMinder we take care of your property online so you can focus on your guests.
Get in touch
LittleHotelier
LittleHotelier is a cloud-based system with a fully functional mobile application that you can access from anywhere, at any time and from any device.
In a few clicks, you can drag and drop bookings, close rooms and create new reservations.
It comes with an integrated Channel Manager (a 'light' version of SiteMinder) for real-time availability synchronization. It also offers extras, promotions and packages to your guests in multiple languages and different currencies.
We recommend LittleHotelier for:
Small Hotels, Guesthouses and BnB's who want a basic all-in-one solution.
MisterBooking
MisterBooking is a cloud based, property management solution for Independent Hotels, Hotel Chains, Resorts and B&Bs.
It has a simple, clear, color-coded dashboard, great for quick view and generating invoices for your individual, group or corporate clients with a single click. You can also aim to increase your revenue with the integrated 'Revenue Optimization' tool.
Besides integrations with the best players on the market, MisterBooking connects to Kiosk solution, a modern, self-check in option which is on the rise.
We recommend MisterBooking for:
Small to Medium Hotels requiring a powerful system with lots of options.
Link to MisterBooking website
The Booking Factory
The Booking Factory specifically focuses on Independent Hotels and Small Group Properties. It's modern, flexible, easy to use and works on any size screen. It's also an engaging solution which does not require much training.
It integrates with Vertical Booking as a Channel Manager and is available to you with SiteMinder and WuBook too!
There is a direct Trivago 'Rate Connect' option, intuitive booking engine, GDS connection, free setup and no lockdown contracts, infinite calendar and season rates. These are just some of the additional features that are available with this great product!
We recommend The Booking Factory for:
Small Hotels, Serviced Apartments and BnBs wanting a simple, yet complete solution!
Link to The Booking Factory website
Ready to take your hotel to the next level?
At HotelMinder we take care of your property online so you can focus on your guests.
Get in touch
Hostfully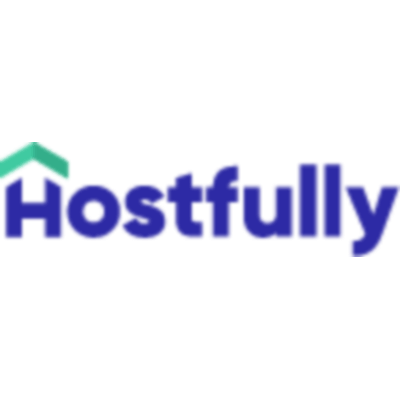 Hostfully, the vacation rental solution, is a very powerful and complete system for vacation rental owners. It has an easy to use property management tool and synchronized central reservation system, integrated channel manager and payment gateway.
Hostfully's Lead Management tool is also worth mentioning; with 1-mouse click you can manage your leads, a sales management tool that no other vacation rental solution has!
This product comes with an endless list of features, such as an owner management tool, review management, digital signature and free listing on their vacation rental search engine.
We recommend Hostfully for:
Vacation Rentals wanting the most powerful vacation rental solution, very complete and simple to use!
Link to Hostfully website
Sign up here to get a discount!
Elina PMS
Elina is a professional property management software, designed for Serviced Apartments, Vacation Rentals, Aparthotels, Self-Catering Resorts and Lodges.
The core is a pro property management system and powerful online reservation system. You can then choose to add on a Channel Manager (Staah, SiteMinder, Cubilis or Rentals United), an easy pro website, revenue management system and many powerful integrations and APIs.
It has customisable templates for dynamic invoicing and useful reports, just a few of the brilliant features of Elina PMS.
We recommend Elina PMS for:
Serviced Apartments and Vacation Rentals who want a complete system.
Link to Elina PMS website
Conclusion
Of course, there are lots of other good Property Management Systems on the market, too many to list here! We believe the software's long-term benefits are well worth the small, initial investment. Consider what your individual requirements are and which system matches your monthly budget.
To avoid mistakes when purchasing your PMS, read more of our advice on Hotel Property Management Systems or get in touch with us!
---
Mimoza's journey within the hospitality industry started in 2009 behind the front desks of luxurious hotels of Doha, then Hong Kong, and continued across the globe with Celebrity Cruises.
Determined to learn more about what happens behind the curtain she decided to dive deeper into revenue & distribution management and joined HotelMinder's team in 2016.
Most Popular
---
Newsletter
Sign up for our newsletter to receive more articles like this one directly in your Inbox!
Subscribe
---
Tags
News & Articles
Read our latest news & Articles
In depth articles, guides, tips and advice about marketing your hotel business online and sell more rooms directly on your website.
8 simple tips for a great hotel website
Read More
Four basics steps to get your hotel on TripAdvisor Reviews
"TripAdvisor is the equivalent of word-of-mouth but on the Internet. Travellers use it to compare and choose what to do, where to eat and sleep. Would you like to get your hotel well ranked on TripAdvisor? "
Read More
GDS, OTA and Meta: What's the difference?
Read More
What is a Hotel PMS and why use one?
"A hotel PMS is a solution developed specifically to replace those complex Excel sheets you've been using to manage your daily hotel bookings, room inventories, billing, etc. There is a vast amount of PMS providers..."
Read More
It's not easy
to find the right solution...
What if I helped you choose?
A short consultation is the perfect way to make sure you select the best application for your hotel business!
Book Now