Best Hotel Property Management Solutions (PMS) of 2020
While it's always good to have options, sometimes they can seem overwhelming. Such is the case with Property Management Systems available online. With too many options, it can be difficult to make a choice!
We thought we'd do the research for you, so it's easier to find a PMS that best suits your budget and requirements.
With revolutionary technologies like AI (Artificial Intelligence), ML (Machine Learning), and numerous APIs, it can be hard to understand what each product offers. Simply browse through the list below to find adequate information about features, benefits, pricing, and more.
Most of our clients are using the property management systems listed below, and have been completely satisfied with the results. In fact, all the products in this list have been personally tried and tested by us before making recommendations.
What is a Property Management System?
Before we dig deeper, let's try to understand the basics! A PMS (Property Management Software) is an application to handle several operations of hotels, rental properties, residential housing, and other accommodation options. In fact, PMS is used in a wide range of industries, including manufacturing, architecture, and governance. Also called a hotel front desk software, a PMS is essential for proper management of the property.
Simply put, a hotel property management software provides a centralized application to perform, schedule, and organize daily operations and transactions involved in the business.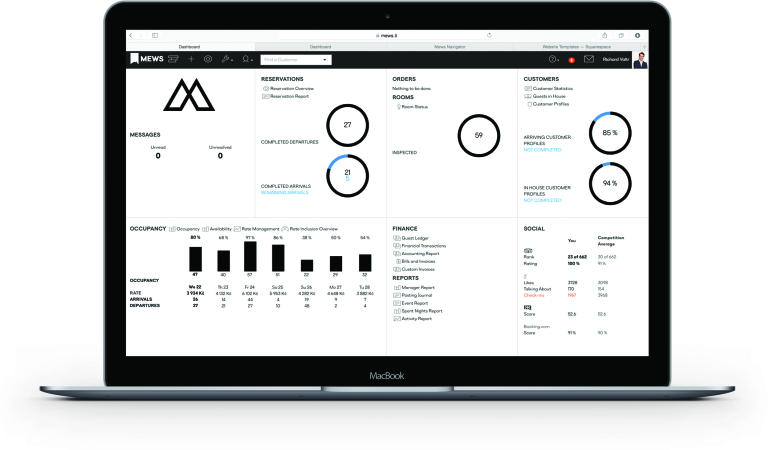 Using PMS and computerized record keeping, it has been possible to increase the efficiency of hospitality industries. Front office staff and other stakeholders can conveniently consult and update centralized records from multiple devices, anywhere and anytime.
With developments in technology platforms designed for the hospitality industry, PMS solutions have been customized to ease operations and impact revenue.
Some of the important functions managed by an efficient property management software include:
Bookings
Hotel inventory management
Point-of-sale (POS) integration
Reporting of KPIs
Food and beverage costing
Check-ins and check-outs
Telephone systems integration
Why do you need a Property Management System?
Every consumer is different! A travel journey starts from choosing a destination while looking for a suitable hotel. The overall guest experience is defined by several factors, including ease of booking, engagement with the staff on the property, in-room experience, interaction on social media, and more.
In the fast-paced travel and tourism industry, hotels face the challenge of providing a customized guest experience while operating a profitable hotel business. Using an effective PMS solution, hoteliers are empowered to deliver the right experience to guests, while being able to manage business without constraints.
The best Property Management System for your Business
As mentioned earlier, there are many PMS solutions available in the market. With each product offering different features and benefits, it's important to choose the right one for your property. We thought we'd give you a few pointers to consider while looking for a suitable product.
1. Consider Your Specific Requirements
While choosing a property management software, the first step is to carry out an assessment of requirements and needs. It's important to prioritize different operations, functions, distribution partners, and processes. It will help you compare the desirable features and benefits of the software.
2. Establish a Clear Budget
Before choosing a property management system, it's important to work with the finance team to establish a clear budget. While it's important to save money, you need to know how far you can stretch for the right product. Most hoteliers only consider the price of the product, which can backfire in the long run. You also need to consider the costs associated with infrastructure, setup, training, and maintenance.
3. Find a PMS that supports a Booking Engine
Revenue management has always been an important concept in the hospitality industry. Every direct booking is a key component of profitability. A solid booking engine can reduce or even eliminate commissions paid to third parties. Thus, it's crucial to make bookings convenient for customers.
While hoteliers prefer direct bookings, customers tend to prioritize ease of use and price. Hence, it's better to choose a property management software that supports a booking engine. Some PMS solutions even come with integrated booking engines focusing on user-friendliness and reliability.
4. Consider Customer Support and After-sales
Last but not least, you need to consider a software that offers excellent customer support. In case an issue arises, you need to be able to reach out the staff promptly. Similarly, if the company decides to add new features, proper training and prompts should be provided. Support for different languages is an added bonus.
List of the Best Property Management Systems
Important Note:
The solutions listed below are not ranked by order of preference or popularity. As we explain in our articles: one solution cannot suit all types of properties!
If you would like us to help you find the one perfect application for your Hotel, Bed & Breakfast or Apartments Group, don't hesitate to ask us!
Ready to take your hotel to the next level?
At HotelMinder we take care of your property online so you can focus on your guests.
Get in touch
SabeeApp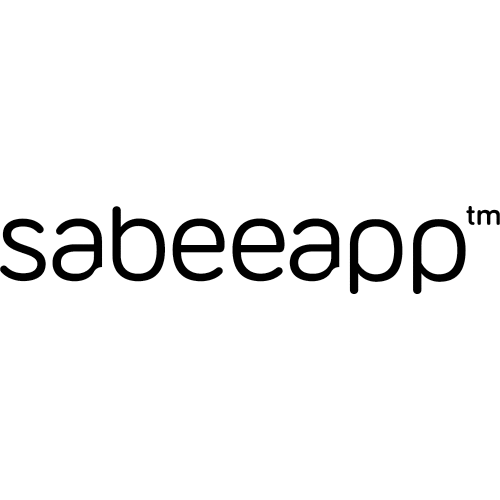 Tailored specifically to the needs of independent hotels, b&bs, apartments and hostels, SabeeApp offers innovative tools that help optimize daily operation, increase online sales, handle payments, and engage with guests.
With its centralized calendar SabeeApp cloud PMS helps you easily manage reservations, invoices, housekeeping, reporting and much more. Their channel manager developed in-house and a fully customizable booking engine make online distribution an easy task.
Apart from offering excellent customer support, SabeeApp also features GuestAdvisor, which is a useful virtual concierge and online check-in tool.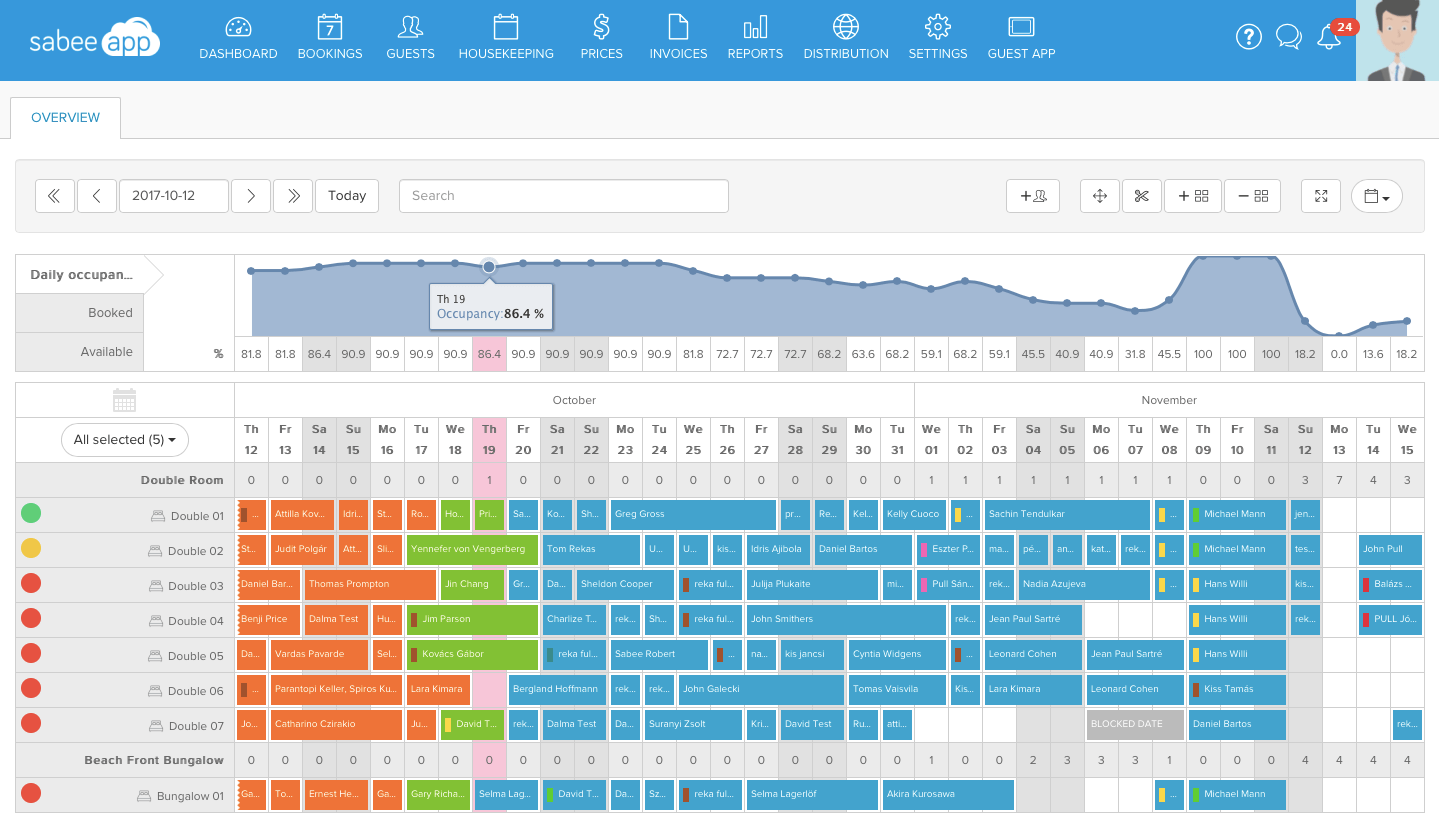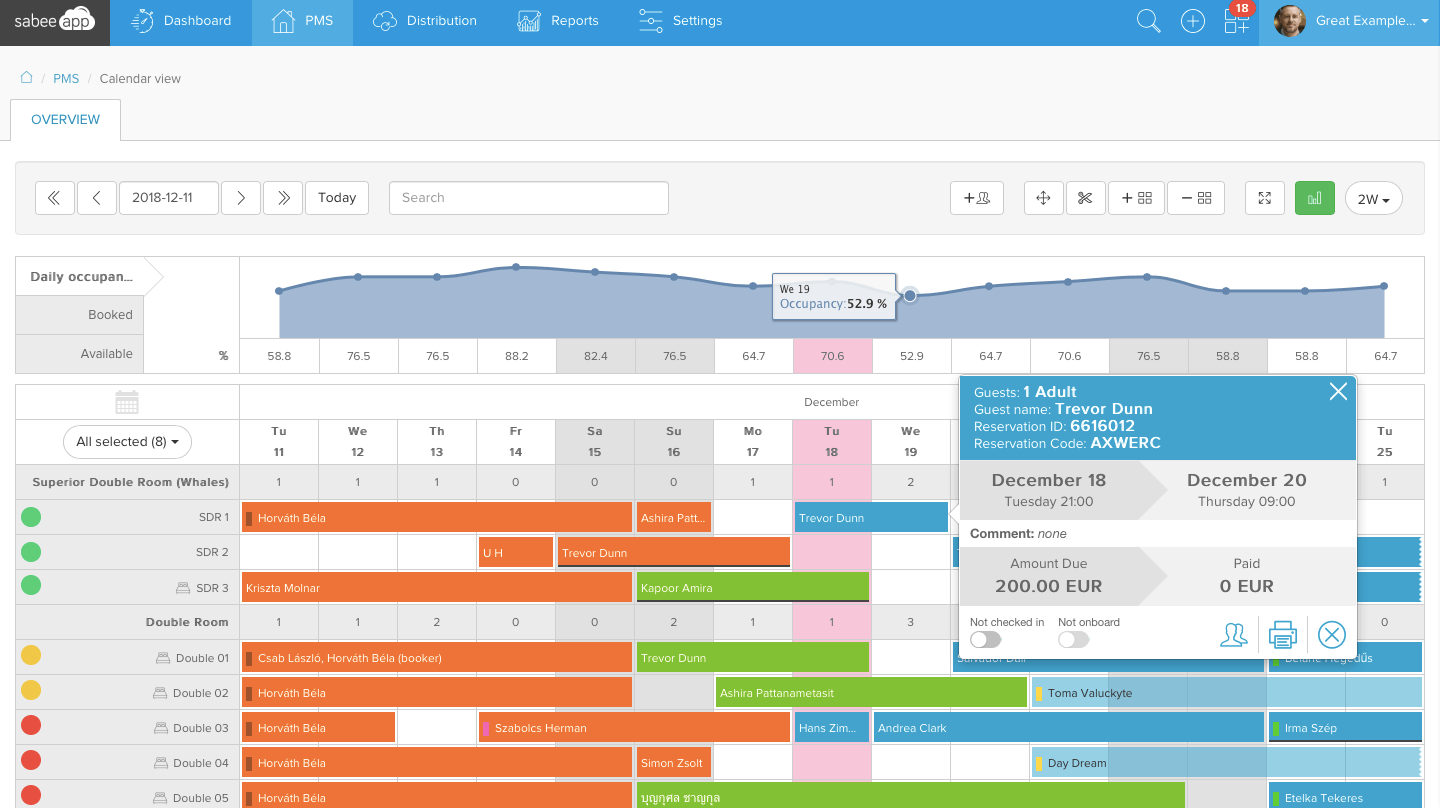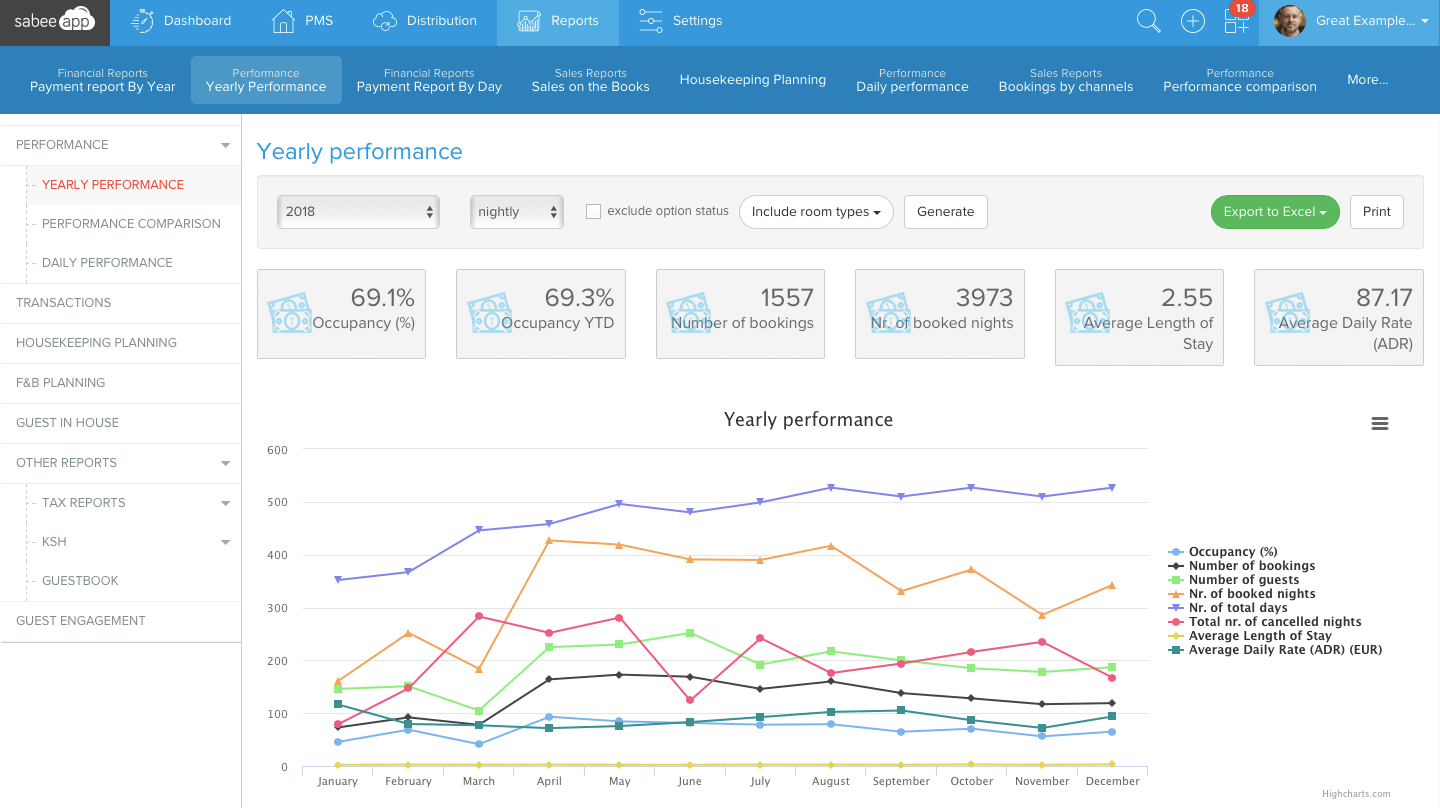 From 109 EUR per month for an all-in one solution.
Small to Medium Hotels, Resorts, and Guest Houses looking for a simple, clear, and easy to implement solution.
SabeeApp Website
Sign up for a Demo of SabeeApp with this link and get 50€ credit!

Get Started
Cloudbeds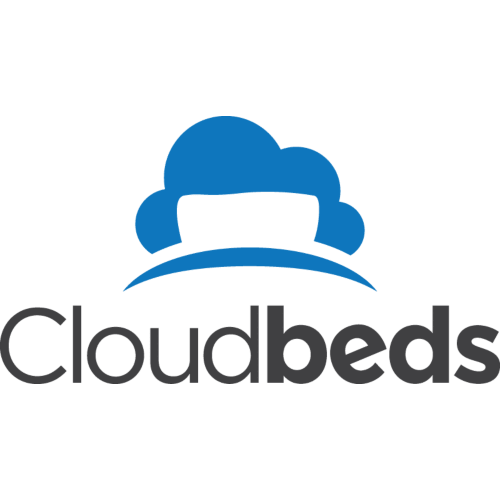 A full-fledged system for independent hoteliers, Cloudbeds is suitable for Hotels, Vacation Rentals, and Hostels. It includes one of the most popular Channel Managers called 'MyAllocator', which connects your property with over 300 distribution partners. The changes you make in the system reflect on the live website instantly.
Cloudbeds includes a drag-and-drop calendar, booking engine with rate comparison widget, organized dashboard, personalized fees and taxes, and several other features. Overall, it's a complete package!
Additionally, you can add PIE, a price intelligence tool, to ensure better revenue management decisions.
---
Connections / Integrations
---
AdsHotel, Breezeway, GuestRevue, Lightspeed, Sage, Zapier, TrustYou
Starting price is around 90 EUR for an all-in-one solution.
Small to Medium Hotels, Hostels, and Vacation Rentals. It is a powerful system with a fast and integrated channel manager.
Cloudbeds Website
Sign up for a Demo of Cloudbeds and receive a $50 credit!

Get a Demo
Booking Factory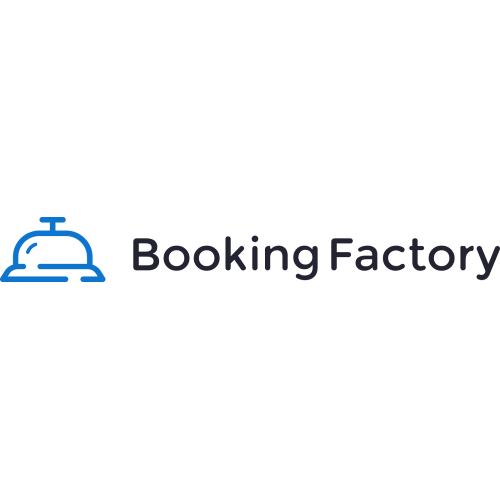 Booking Factory has been designed for Small Group Properties and Independent Hotels. It's compatible with different screen sizes, and comes with a flexible, contemporary, and easy to use interface. The engagement solution within the software doesn't require much training.
Booking Factory integrates with Vertical Booking, SiteMinder, and WuBook. It even has a Trivago 'Rate Connect' option, payment gateway, intuitive booking engine, no lockdown contracts, GDS connection, infinite calendar, free setup, and season rates.
With loads of features, this one offers everything for a professional and seamless experience.
---
Connections / Integrations
---
VerticalBooking, WuBook, SiteMinder, Stripe, Zapier
Starts from 79 GBP for a property with 10 units.
Small Hotels, Serviced Apartments, and BnBs wanting a simple yet complete solution!
Booking Factory Website
Mews

Mews is one of the most innovative Cloud-based PMS solutions for Hostels and Hotels. It includes a 'Mobile Concierge' application, which lets your guests connect with you instantly. Using this feature, guests can also manage check-ins and check-outs online, allowing them to save a lot of time.
Mews offers integration with GDS and Channel Managers like SiteMinder, WebHotelier, Vertical Booking, AvailPro, HotelREZ, Cubilis, and TravelClick.
Some of the most prominent features of the tool include in-house management systems, integrated payment gateway, mobile back-office, and advanced reporting. Mews supports a wide range of languages, which is a bonus.
---
Connections / Integrations
---
Too many to list here.
From 300 EUR per month without Channel Manager.
Medium to Big Hotels looking for a powerful system with lots of possibilities.
Mews Website
Protel Air
ProtelAir has always been known for innovative and useful features. It's a powerful Property Management System to respond quickly, completely, and simply to daily situations at the hotel. The company offers several add-ons to improve the experience. Some of these include ProtelAir for tablet, multiple property management tool, POS integration, web booking engine, and more.
ProtelAir allows you to set dynamic sales policies and strategies. You can also plan availability to keep reservations under control and make customized offers for groups, clients, and so on. Additionally, it allows guests to book multiple rooms for different periods simultaneously.
---
Connections / Integrations
---
Too many to list here.
n/a
Medium to big hotels that can invest more in a stable and reliable solution.
Protel Air Website
Hotel Link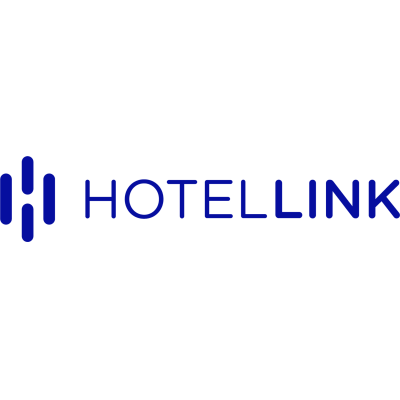 Hotel Link's Front Desk solution is designed for small and medium-sized hotels. It's an intuitive, cost-effective, and simple solution that integrates with the company's booking engine to list your property on AccommodationCentral.net.
In terms of features, the software comes with a rate management tool, drag-and-drop calendar, post-departure/pre-arrival email templates, and more.
There's also an integrated channel manager, social media management tools, reputation management kits, and booking engine.
---
Connections / Integrations
---
PayPal, MercadoPago
n/a
Small to medium-sized independent properties or/and property owners who do not know much about technology. This one is very simple and easy to use.
Hotel Link Website
Misterbooking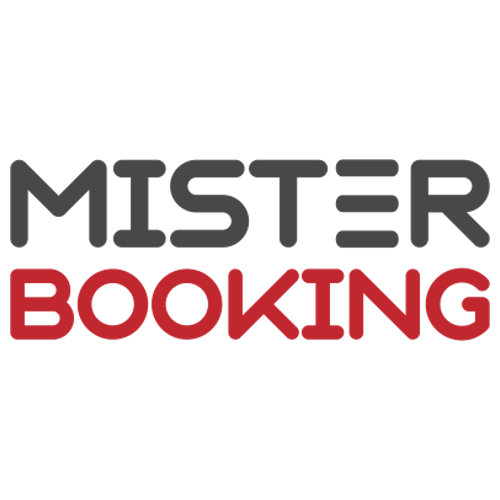 A Cloud-based PMS solution for Chain Hotels, BnBs, Independent Hotels, and Resorts, MisterBooking has a color-coded, easy to use, and simple dashboard. It's perfect for quickly viewing bookings and generating invoices for different kinds of clients.
Using the integrated 'Revenue Optimization' tool, you can even directly impact revenue. While the platform integrates with several tools in the market, it also connects to the Kiosk solution, which is a self check-in option getting increasingly popular among new-age customers.
---
Connections / Integrations
---
Assa Abloy, TravelClick, Customer Alliance, Ariane, dEdge, RoomCloud
n/a
Small to Medium Hotels requiring a powerful system with lots of options.
Misterbooking Website
HotelFriend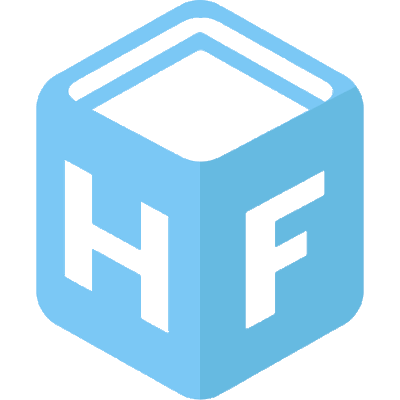 HotelFriend, the perfect tool offering 'everything', is ideal for all kinds of properties. The platform comes with a housekeeping module, accounting capabilities, department management module, and more in a clean and intuitive dashboard.
HotelFriend integrates with WuBook Channel Manager, to improve online distribution and bookings.
The company has also released a mobile app for guest services, check-ins and check-outs, and concierge services. Using the app, guests can conveniently order dinner, book tours, and engage in other services offered by the property. Most importantly, it's available for a super affordable price.
---
Connections / Integrations
---
Stripe, PayPal, WuBook
Starting from 99 EUR per month.
For small independent properties and businesses needing multiple-property management.
HotelFriend Website
Sirvoy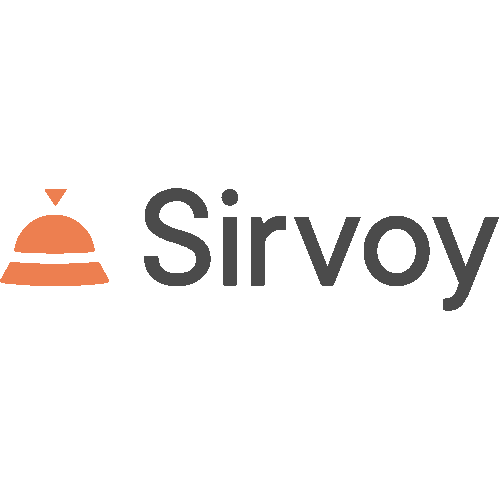 Sirvoy works for a wide range of accommodation options, including Hotels, Hostels, Motels, Lodges, Guest Houses, and BnBs. Among popular PMS solutions, Sirvoy is one of the most user-friendly and cost-effective.
The platform offers two-way direct integration with Booking.com, Agoda, Hostelworld, and Expedia. You can even add more connections through MyAllocator and SiteMinder.
Sirvoy is one of the few PMS solutions allowing hoteliers to run Google Hotel Ads using the Pro version.
---
Connections / Integrations
---
MyAllocator, SiteMinder
Starting from 69 USD per month.
Small to Medium-sized Hotels wanting complete control over as many marketing channels as possible.
Sirvoy Website
Sign up and get 1 month Free trial instead of 14 days

Get a demo
Conclusion
While this is a comprehensive list, there are way too many Property Management Systems available in the market. In this list, we've tried to cover the ones that rank high among prominent hoteliers and chain properties. Simply consider your requirements, budget, and prioritize operations to make a good choice.
To avoid mistakes when purchasing your PMS, read more of our advice on Hotel Property Management Systems here.
---
Benjamin was born in Lyon, France, with a insatiable thirst for adventure and entrepreneurship. He fell in love with Ireland and opened his first hotel in Dublin in 2008, experiencing first hand the lack of key in hand professional hospitality services tailored for independant hotels owners. HotelMinder was born not long after.
Most Popular
---
Newsletter
Sign up for our newsletter to receive more articles like this one directly in your Inbox!
Subscribe
---
Tags
News & Articles
Read our latest news & Articles
In depth articles, guides, tips and advice about marketing your hotel business online and sell more rooms directly on your website.
8 simple tips for a great hotel website
Read More
Four basics steps to get your hotel on TripAdvisor Reviews
"TripAdvisor is the equivalent of word-of-mouth but on the Internet. Travellers use it to compare and choose what to do, where to eat and sleep. Would you like to get your hotel well ranked on TripAdvisor? "
Read More
GDS, OTA and Meta: What's the difference?
Read More
What is a Hotel PMS and why use one?
"A hotel PMS is a solution developed specifically to replace those complex Excel sheets you've been using to manage your daily hotel bookings, room inventories, billing, etc. There is a vast amount of PMS providers..."
Read More
It's not easy
to find the right solution...
What if I helped you choose?
A short consultation is the perfect way to make sure you select the best application for your hotel business!
Book Now