How to choose the Best Hotel Property Management System in 5 Steps
With the technology boom hitting the hospitality industry, a plethora of new hotel management systems have entered the market. It has become clear that properties that adopt modern Property Management Systems to automate operations have a serious advantage over their competitors.
Choosing a Property Management System for your hotel can seem overwhelming. While it's considered to be a daunting task, that doesn't have to be the case. With the right knowledge, you can make the right choice!
After consulting hundreds of hotels for their Property Management System search, we've been able to identify five clear steps to choosing the best hotel PMS for your property.
Don't let yourself be manipulated by the salespeople. Instead, learn the tricks of the trade to find the right PMS for your hotel. Just stand your ground, navigate the conversation, and come out a winner!
Disclaimer : If you buy a third-party product or service from this website, HotelMinder may earn a commission. Our editorial team is not influenced by our affiliate partnerships.
What is a Property Management System?
In the most traditional sense, a Property Management System is defined as a platform, which enables a hotel or group of hotels to manage a wide range of front-office capabilities. Some of these include guest check-in/check-out, booking reservations, managing room rates, room assignment, billing, etc.
With a solid PMS, hotels are able to replace tedious paperwork, excel-heavy processes, and time-consuming tasks.
Over the years, hotel PMS technology has evolved, and offers greater integrations extending beyond the front desk operations. In fact, a Property Management System is critical to the success of your hotel, and enables hoteliers to deliver improved guest experience.
What are the Benefits of Using a PMS System?
A Property Management System acts as the nerve center of the hotel, helping hoteliers manage operations in the establishment. A good PMS allows you to ensure:
With the right PMS, you can dramatically change the way that you manage the property for the better.
Let's learn how to do it. Use these 5 steps to ensure you make the right choice, and improve guest experience while leveraging the benefits of a solid Property Management System.
1. Define Your Goal(s)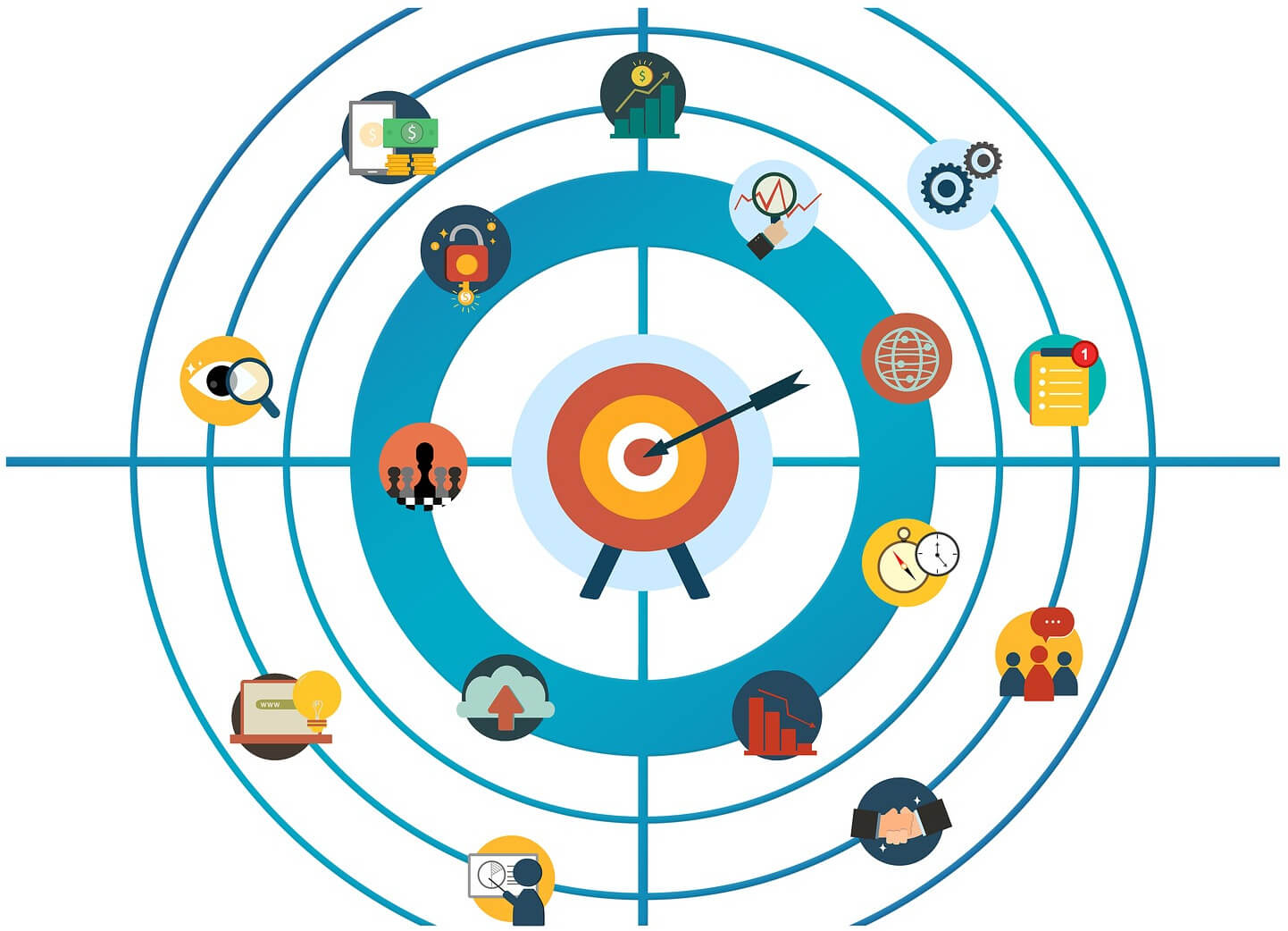 If you've visited this page, it's quite clear that you want to install a PMS solution at your property. You might even be planning to replace or upgrade the existing software. In order to find out what PMS you should be going with, you will need to make a list of your objectives, which will help you define strategies or implementation steps to attain specific goals.
As mentioned earlier, in a world powered by technology, the right Property Management System can be critical to the smooth functioning of your hotel's operations. Therefore, it's important to understand exactly what you need, and what you should skip.
List your objectives
Objectives are important because they will help you figure out differentiating aspects of the available PMS software. Here are some common objectives you could consider:
Saving money on IT costs
Improving guest experience at the reception
Consolidating rates and availability management in one interface
Improving RevPar
During this process, try to make a comprehensive list of what you need and why you need it. Instead of being too specific, like wanting to send SMS messages from the PMS, try to get to the core of your requirements. For instance, you could want to install a PMS to streamline operations in different departments, or offer online bookings to guests.
Defining the right objectives can help you avoid disappointment. Choosing the wrong PMS can have a major impact on the management of your hotel's operations, and as such, it's a decision you shouldn't take lightly.
Don't be unrealistic
If you have poor internet connectivity, it wouldn't make much sense to install a Cloud solution. Similarly, if your accounting system isn't up to the mark, the PMS won't just streamline finances magically.
Your Property Management System will be just one tool, though an important one, out of many to run the business smoothly. While getting the right PMS can be a blessing for a hotel, the transition phase needs to be used to fix other issues and make larger business improvements.
Don't expect the cheapest solution in the market to do complicated stuff in an elegant way. That's simply not possible! A good way to consider a solid PMS is to figure out your objectives and find something suitable. A complicated PMS could be a misfit for a small hotel, while a simple PMS could be useless for a large one.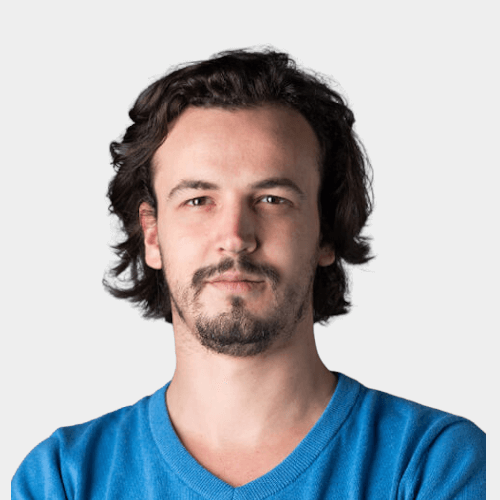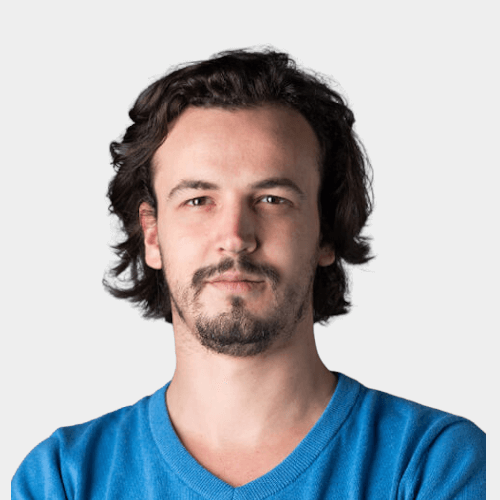 Talk to an Expert today and start planning your way to more bookings & more revenue.
Book Free Consultation
2. Conduct a Thorough Assessment
While choosing a Property Management System, the first step is to conduct a thorough assessment to establish precise requirements. In order to do this, it's important to consider different processes, operations, distribution partners, and functions. Most importantly, you need to consider the software's features.
After creating a list of needs and requirements for the PMS, you need to place each of them in specific order as per overall importance. This can be used as a list of priorities for choosing an ideal Property Management System.
Aside from the random but potentially crucial requirements you might have depending on the type of property, (for instance, if you have regular electricity or internet cuts, you might need to consider a PMS with offline access), most hotel needs are rather generic:
Legal Requirements
First of all, think about the tax / legal requirements in your country. Your PMS might need to follow some security measures and / or have passed a specific certification:
PCI DSS Certification (payment card industry security standards to help prevent fraud)
Tax compliance to finance laws (this is getting more and more common)
Compliance with the European GDPR directive (general data protection regulation) used to guarantee the security of personal data in the face of cyber crime
Reporting to Police of guest data
This is crucial as it can greatly restrict your choice!
List of Top Property Management System Functionalities
Once you've cleared any potential legal or tax requirements, you can consider the technical functions of the system. Below are the most popular and useful ones. You should review each one carefully and consider which category it fits in:
Must have - these are the ones you're 100% sure you need to have, whatever the cost.
Would be nice to have - these are the ones that look good but you're not 100% sure you need them.
Not necessary - after all, there's no need to pay for something you don't need and over-complicate your life!
Once done, rank them in order of importance, as it will help you focus and make the right decisions later on.
Configuration & Management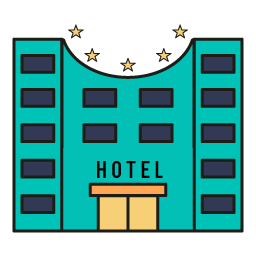 An intuitive and easy-to-use configuration module, where you can easily set up and manage every aspect of the system
Fine management of user rights in order to limit access according to employee profiles
A rates configuration module with the possibility of managing them individually and together with rules: think derived, flexible, etc.
Operations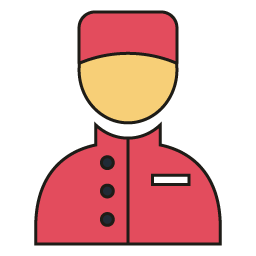 Multi properties management (obviously only if you have a small chain or several properties to manage together) with a centralized configuration module with inheritable configuration per hotel (for better consistency in the group and time savings) as well as a centralized rates management and reporting module
Mobile applications for mobile use, which will allow you to access all or some of the PMS functions on the move and in real-time to gain operational efficiency
Mobile check-in functionalities, so guests can do their paperwork before they arrive (you might need to consider a Self Check-in Kiosk)
A logging module, so that you can see what happened to a reservation in order to debug issues. This is necessary if you have several people working on the system at the same time.
Housekeeping and Maintenance modules to allow housekeepers to access the bedroom and cleaning schedule, and alert reception when a room is ready for check-in in real-time from a smartphone
Reservations
Reservation management for individual and corporate clients, their sources, and the necessary tools for them (like: reservation split merge, import or export, etc.)
Easily move and manage bookings around: with drag-and-drop for smaller properties, and auto assign to rooms on arrival for bigger ones
Management of Group Bookings (mass booking, room allocation, management and integration of rooming list, group account invoicing, and individual invoicing for extras for each person in the group)
Reservations management for spaces like meeting rooms, conference rooms and services linked to events
Communication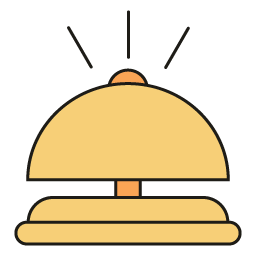 The ability to easily create and send customized emails, registration forms or other documents, such as invoices etc.
The ability to automate sending of pre-arrival emails, invoices, etc. before, during, and after the stay in order to personalize guest experience and make them long term customers.
The possibility for the front desk to chat with guests pre-booking (on the website) and during the stay
Ability to leave message or/and tag guests' reservations to alert or notify coworkers or other departments with specific information (for maintenance operations, technical service, or reception)
Integrations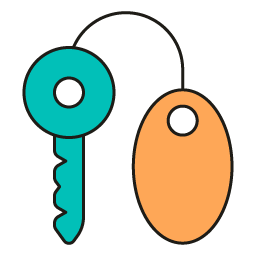 An integrated Channel Manager or possible integration to an existing Channel Manager to interface with OTA portals like Booking.com, Expedia.com, etc.
A booking engine to be integrated into your website (or the possibility to connect to a good third-party system) to promote direct bookings and avoid commissions from the Channel Manager or distributors
An interface with Payment Platforms for online booking, pre-authorization (including without the presence of the guest), as well as for on-site payments (be particularly careful of commission rates!). Bonus point if you can fully automate payments and pre-authorization depending on cancellation policy.
Revenue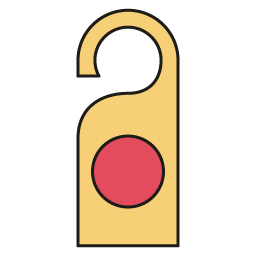 Management of packages and special offers, including add-ons and services (breakfast add-on or breakfast included rates etc).
The ability to manually open or close availability and rates depending on occupancy to optimize sales on different channels
A rate recommendation module that allows you to position yourself in relation to your competitors, analyzing the increase in bookings and recommending the opening or closing of certain rates to optimize your sales
A yield management module to analyse past reservations data and forecast future occupancy and prices depending on season, events, etc.
Finances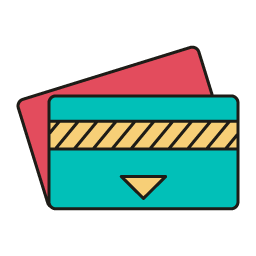 Management and recording of guests' payment, including deposits, and the ability to edit them, and print or send invoices
Simple management of invoicing for services and add-ons, automatic and / or manual, for your customers
Agencies Management (accounts receivable with tracking and reporting, aged balance, debtor management, etc), including OTAs' commissions
Interfaces to accounting systems allowing all PMS entries to be exported to it
Reporting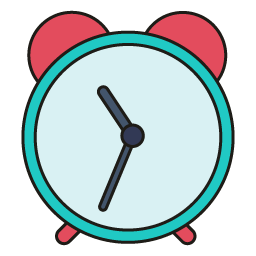 The possibility of creating different types of reporting categories (accommodation, catering, other services, payments, taxes, etc.)
Customizable reports with different views of your data (by rooms, room categories, services, etc.) for specific periods of time
The possibility to export data in .cvs or .xls, automatically to your emails at the end of the day
Easy-to-use and pleasant-to-the-eye dashboard presenting your main Key Performance Indicators
More importantly, your PMS system should point out and allow you to track the best performing booking sites, direct bookings, occupancy rates, etc., and give you warnings when something is wrong
While I tried to put together a comprehensive list of the most commonly sought after functionalities, I could have missed a few. Do you think any more should be added to the list? Let me know, and I'll add them to this guide!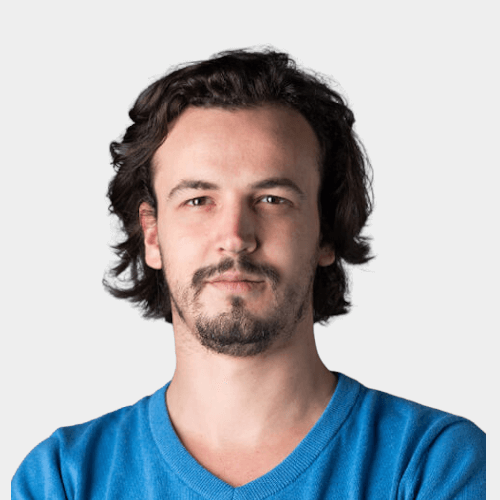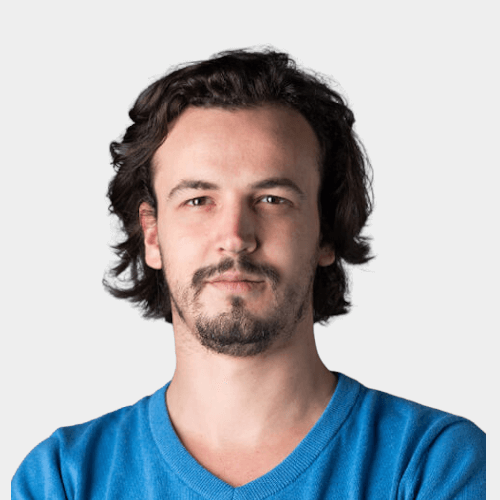 Talk to an Expert today and start planning your way to more bookings & more revenue.
Book Free Consultation
3. Establish Your Budget
Getting started on a new Property Management System can cost you some money and time. In fact, the leading services charge a setup / installation fee. This may vary from a few hundred € to several thousands for the most advanced ones.
How much can you spend?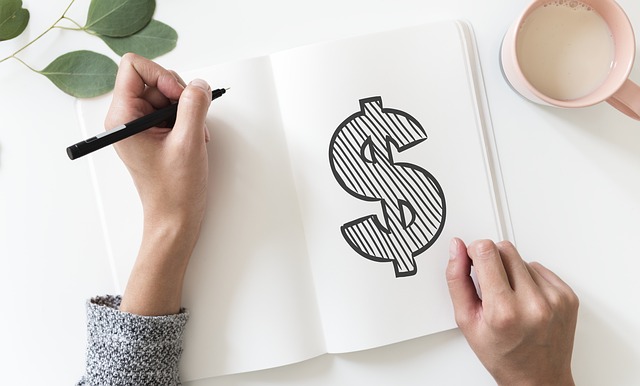 Before you get started with the process of choosing the Property Management System, it's important to establish your budget. While you may be able to find something suitable within your budget, it's still important to know how far you can stretch it. Buying a PMS system is actually a bit like buying a car. You cannot have everything!
if you want something cheap, you will need to compromise on features or quality
if you want something to transport a lot of people, you need a bus
If you want something that goes really fast, you need a sports car
If you want something functional, you need a truck
The point is that you need to budget for what you want - and get the right tool for the job.
How long is it going to take?
Most PMS software have a steep learning curve. Therefore, you need to make sure that you and the staff are proficient in using them. It usually takes several weeks to learn about and install a new system. You first need to test it before going live. All of this takes time and you need to account for it.
You can reduce the time by hiring a consultant to assist you in the process.
What about implementation Costs?
The implementation is integral to the success of your project. Take into account the services offered by the publisher or your reseller and their costs. Being shown the best way to use the system and making sure that your initial setup is correct will save you a lot of time!
Check what support your service provider offers for the implementation of your PMS: advice, project management, configuration assistance, training, documentation, tutorials, support for commissioning, etc.
What training and types of training does the service provider offer to set up the software: tutorials, personalized web training, personalized on-site training, training of your staff, etc.?
What assistance with commissioning is offered to you during the operational switchover to your new software during the first departures or arrivals of customers, closings, etc.?
4. Future Proof Your Investment
While choosing a Property Management System, it's crucial to ensure that the software is currently operational. It shouldn't just be in a state of 'some time soon' or 'we're working on it'. It's important to be realistic and understand that everything promised to you might not be able to make it, or could just be delayed. In fact, I would say that with most providers - and I am speaking from experience - more than half of promised features never make it (and the ones that do typically come way to late or aren't done properly).
By now, it should be clear - getting started with a new Property Management System isn't a small investment. It not only costs money but time, and requires you to live with the choice for a while.
If in the future you want to expand your ecosystem, you shouldn't be stuck with an outdated platform. This is one of the most important criteria while choosing a PMS. Consider all the third-party software you're working with or would be working with in future, and check how many of them can be integrated with the PMS.
Make the sustainable choice
Is the solution suspiciously cheap? Cheap is good, but let's face it, if the company goes bankrupt, you will have to invest in a new system sooner than you thought.
Has the software developer been around for a while? What's the size of the company?
What's the long term vision? Is the business vision open or closed (this is very important in terms of integrations).
Who are their current customers? Can you get references?
Is the company putting themselves on the line?
What's the process when an OTA connection goes wrong?
Are they providing 24/7 support?
Who owns your data and how safe is it? Can you export it at any time?
Think connectivity and integrations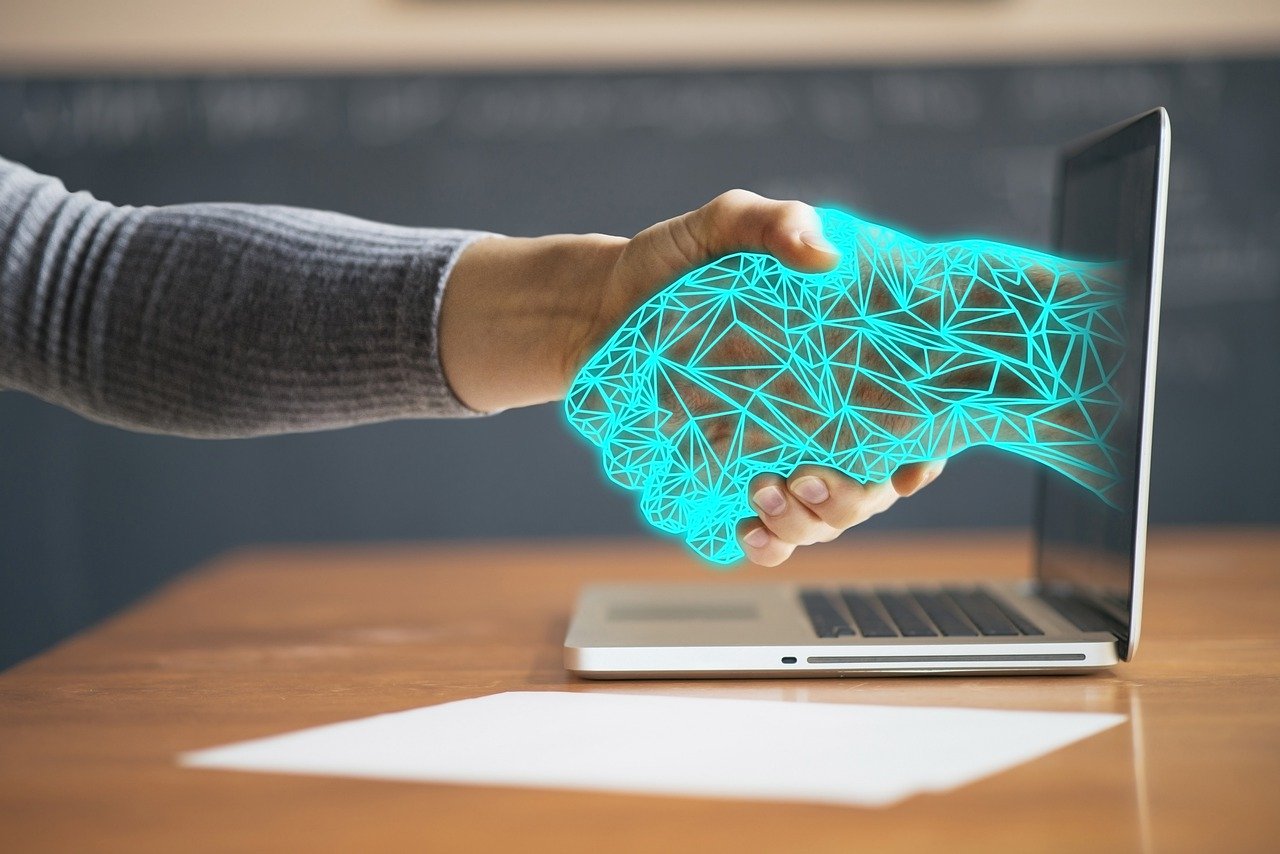 For any hotel, information about rates, reservations, and availability is power, and it needs to constantly get exchanged between the PMS and the online and offline distribution channels. This eliminates the time required to switch between different extranets manually. Therefore, you need to check the connectivity and integrations offered by the PMS developer:
Also, consider the list of integrations the PMS offers: it's sad but some PMS systems are still reluctant to be open. Thankfully, this culture is changing fast! The future is about interoperability and open APIs for third-party integrations. Here's some important ones you might want to consider:
How good is the support?
Eventually, you'll face some issues with every software. You might have to deal with downtime or overbookings. It's normal, and could happen to the best of platforms. If the developer mentions that there's never been a bug in the software, the company's probably just lying and you need to run in the other direction.
If something goes wrong with the system, if your staff are having problems using it, or if new features are added that require explanation, you need to know you can rely on them for help.
It's important to consider how the application developer will be dealing with issues. If the support people are in a completely different timezone and take 3 days to reply to requests, you need to have a solid contingency plan.
Here are some things to consider:
When is the support available and what's the delay to get an answer? Is responsiveness defined in the contract? Is there an emergency protocol? Does it cost extra?
How is the support provided? Email? Phone? Knowledge Base? If so, does it look good? What language is it in?
What's included in your support package? What's not included and how much does it cost?
You should always ask for guarantees, ad break options to contracts, and never hesitate to move on if you can't get what you want!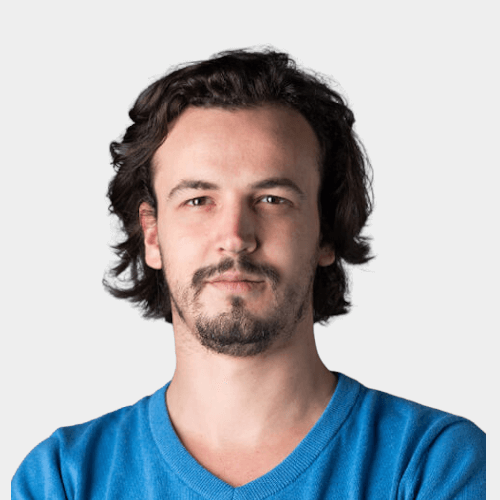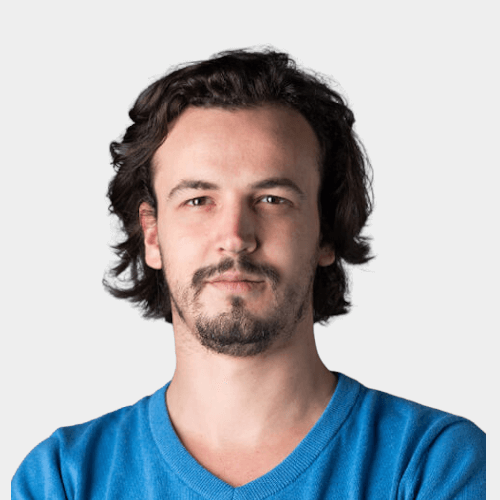 Talk to an Expert today and start planning your way to more bookings & more revenue.
Book Free Consultation
5. Be Open to Change
Sometimes, it's just important to take a step back and evaluate the business from a distance. It helps you understand what you really need from a Property Management System. A lot of hotels don't leave their comfort zone, and want a system that replicates the old one. However, you need to consider the bigger picture, and look for features that stand the test of time.
I strongly recommend hiring a consultant to provide an external and educated look at your hotel operations and technology needs. It's an excellent way to improve long-term efficiency, develop automated processes, and boost revenue while reducing costs.
Also, be on the lookout for trendy sales demos, which may be too good to be true. Consider features that you'd be using on an everyday basis - the ones that would make a difference in your hotel's operations.
Go for a Cloud-Based Hotel PMS
Until recently, most hotel PMS solutions were managed on premises. These included expensive hardware, which could take up a lot of space in the property. You also had to consider the license fees and maintenance cost.
Fortunately, Cloud-based and mobile-enabled PMS software have been a life saver. These are perfect for engaging with guests, and substantially reduce IT costs. Cloud-based systems are managed by the vendor, and are really easy to use. Since upgrades, patches, and updates are executed automatically, it saves a lot of your money and time.
To put it simply, here are the advantages of a Cloud-based hotel PMS:
Minimized Operational Cost
Faster Improvement to Increase Operational Efficiency
Integration with Third-party Solutions
Secured Customer and Confidential Data
Be willing to consider new workflows and systems
If your front or back office hardware is ancient, your internet connection gets really bad, or if your staff is unwilling to learn a new system, a new PMS isn't going to perform much better than the old one. You might need to do some hardware upgrades and invest in staff training!
PMS systems are typically designed around workflows and processes. It's possible that those workflows are better and more efficient than the one you've set in place. Therefore, you cannot look for a solution that does everything the way you're used to or you want to.
Instead, you need to be open to change your workflows and adopt the ones suggested by the new system.
A good way to see if a potential PMS suits you is to get a demonstration from the vendor and actually ask them to show you how you would do specific tasks. You will be able to see pretty quickly if a system wasn't designed for you, as your day-to-day tasks will be lengthy, slow, or impossible!
With so many options in the market, it's best to hire an external hospitality consultant to help you define and design new processes and workflows.
At HotelMinder, our rule is: KISS (Keep It Stupid Simple). We start with a focus on necessary aspects, and make sure you have an elegant and simple setup to build up from.
Remember to ask yourself if the system you're about to choose was designed for your purpose. If a system is not designed for your tasks, it will not be able to carry them out in a logical way. Sometimes, you can 'work around' the system, but it might create problems you can only sort with other workarounds and put yourself in a costly situation.
Conclusion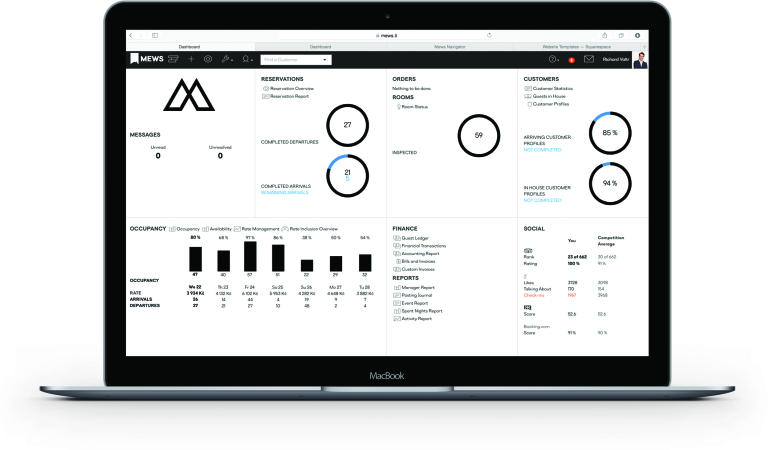 In order to choose a Property Management System, it's important to define your hotel's specific needs and requirements. You may have to choose some features over others. Your PMS should be flexible enough to meet your requirements, and should adapt to dynamic markets. Most importantly, it should offer multiple third-party integrations to increase the functionalities.
I think there's two tips (not steps) left:
Choose a system that you're excited about! Don't go for something you're not satisfied with. There's so many systems out there that the perfect one for you must exist.
Choose a system that looks good, and is easy to use. A few seconds lost for every interaction you have with the application will cost you hours of frustration in the long term. On-boarding new employees on an easy-to-use system also makes the task so much easier!
Choosing the right PMS is the best investment you can make in the long run. Take your time, choose it according to your needs, compare solutions and features, so as to not have any surprises later. Don't hesitate to ask your peers about their experiences.
While choosing a Property Management System, you should take the time to carry out some independent research on the available products and find out what their existing users or customers have to say about them.
If you want a consultant to guide you in your PMS buying and implementation process, start here!
---
---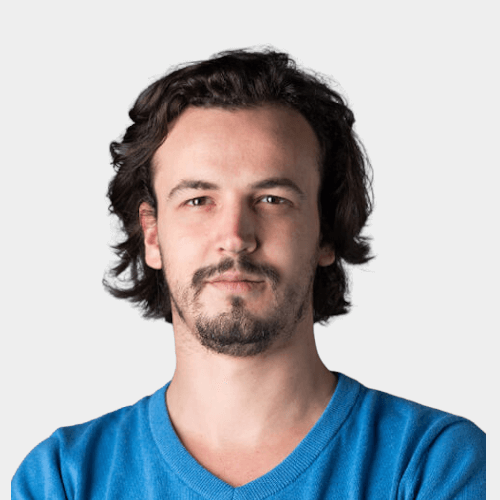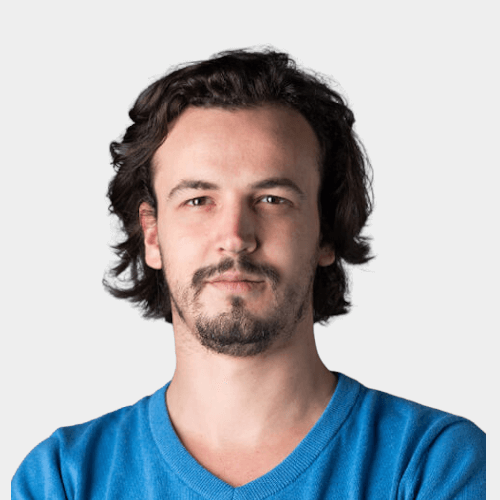 Benjamin Verot
HotelMinder Co-Founder
Benjamin is originally from France, but has been living abroad and travelling extensively for over 15 years. He currently lives in Dublin, Ireland, with his Polish wife and young daughter. With years of experience in assisting hoteliers manage operations or opening up innovative hotels across the world, Benjamin has been a trusted name in the hospitality industry, and is well known for his knowledge and expertise in European markets. Currently, Benjamin works across the globe, helping hotels use modern technology to improve operations & revenue. He understands the challenges independent hoteliers face, and believes that running a hotel should be simple. Benjamin's life goal is to open a chain of eco-friendly hotels, promoting sustainable tourism and local community development.
Popular on HotelMinder
---
We empower hoteliers with modern technology & know-how. 
What We Do
---
Read our latest news & Articles
In depth articles, guides, tips and recommendations about Hotel Technology, Digital Marketing, Revenue Management & Hotel Operations.