Short Term Rental Software Marketplace
A Short Term Rental Management System is a software to easily manage guest communication, reservations, and other aspects of your rental business. Whether you own villas, rooms, or apartments, a reliable solution can directly impact your sales, and eventually lead to a higher revenue. Moreover, it allows you to automate the rental business, helping you cut down operational costs and streamline processes.
We empower hoteliers with modern technology & expert know-how.
HOT We can help you find the right solution for your hotel needs and budget.
Which one is the best for YOUR hotel?
We're Experts in helping ambitious hoteliers improve key metrics with modern technology and expert know-how.
We can help
50298
2
1

New
Premier Partner
All-in-one cloud software including PMS, Channel Manager, Booking Engine and Restaurant Management to manage your accommodation business.
77
2
2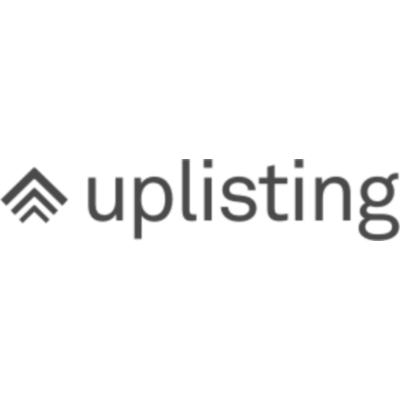 Premier Partner
A complete solution offering everything needed to manage one or many listing(s). Features include: Unified Inbox, Multiple Calendar, Automation, Cleaning scheduler, etc.
22
1
4
An Enterprise grade solution for agencies and busy owners to manage and automate their workflow. Built with automation in mind, MyVR is a powerful solution.
330
2
1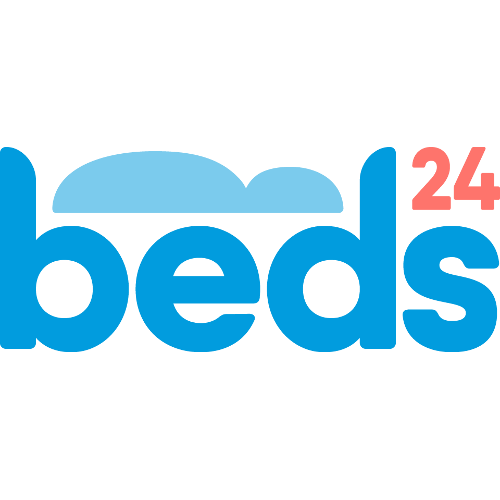 Premier Partner
Probably the most flexible and affordable solution for vacation rental owners and small management agencies. Pricing starts at only €9.90/month.
38
2
2
Premier Partner
Bookster is an affordable all-in-one solution for Vacation Rental & Agencies and includes website(s), analytics and marketing tools, among many other things.
27
0
4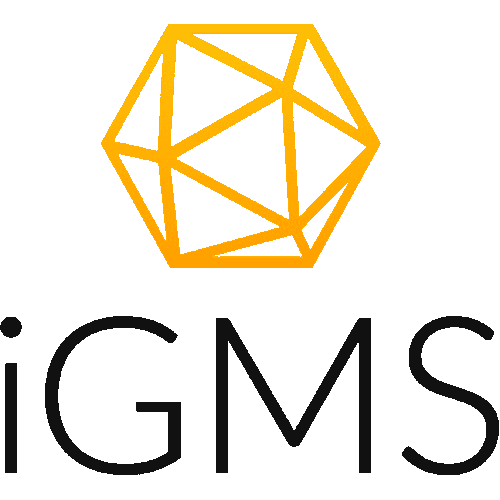 Premier Partner
A complete platform for professional hosts and vacation rental managers with multiple listings looking to automate their short-term rental business efficiently.
11067
2
3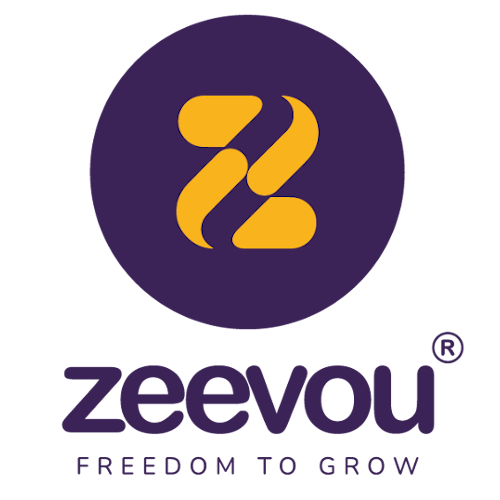 Premier Partner
Zeevou is a global community that helps you grow your hospitality business through cutting-edge automation, industry-leading training, and world-class support.
30
2
2
Lots of features and many connections to great third-party solutions. Highly recommended for vacation rental agencies in the USA and scaling to many properties.
25
3
1
Basic, elegant, and very affordable all-in-one solution to manage your vacation rental business. Good from one property only as pricing with Channel Manager is 8€ per unit.
9
1
4
A customer centric and feature full Property Management Software for short-term rentals managers and concierges.
4
1
2
Recommended to Vacation Rental Management agencies looking for a powerful and comprehensive solution to help manage business.
6
2
3
To manage your vacation rental business like an agency. Starting at 120€ per month.
1043
2
2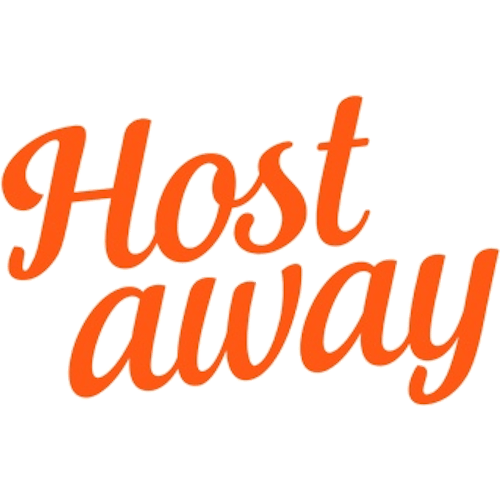 Premier Partner
The ultimate end-to-end solution for vacation rental owners and property managers. Channel manager and PMS in one with reporting and user management.
Why Do You Need a Management System to manage your Short Term Rental?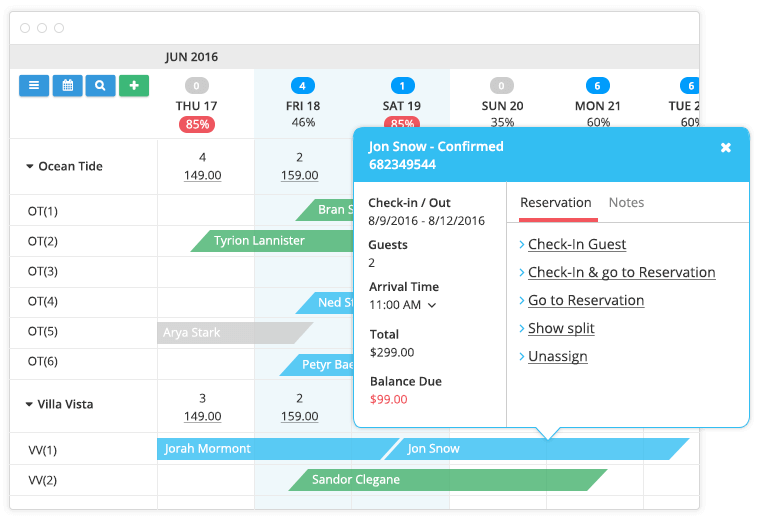 A Short Term Rental Management System saves a good amount of your time. With such a software, you can manage various aspects of your business from a single tool. It is even better if you manage or own multiple properties, since the software will synchronize everything, giving respite from accessing and paying for multiple solutions.
Some popular Short Term Rental Software solution are also ideal for creating interactive websites, and allow you to communicate with guests for reviews, feedback, pre-stay requests, etc. Overall, such a software is perfect for automating your business, leading to more direct bookings in the long run.
How to Get Started with a Short Term Rental System?
If you run a small property, such as a bed and breakfast, small apartment group, or even bigger villas, it is better to get started with a simple system. It will allow you to effortlessly communicate with guests, track maintenance and repairs, receive payments, and centralize all the business processes into a single dashboard. Most importantly, you will be able to manage multiple distribution channels in a more efficient manner.
Start with a Consultation with a HotelMinder Expert
HotelMinder has a global team of experts working in the hospitality industry for many years. Our combined experience in operations, sales, marketing, and technology helps us guide our partners to the best tools and solutions available to increase revenue. We take a comprehensive approach to deliver on our promises, and offer multiple solutions, depending on partner budget, requirements, objectives, and goals.
Tailored Hotel Management — our affordable and comprehensive tailored management service is designed for small and medium sized independent hotels and hotel chains to help them achieve defined objectives.
Planning & Implementation — we help you set up the right objectives, define needs, upgrade your existing technology solutions, start marketing campaigns, give insights on current industry trends, conduct audits of your property's technology and operational status, and provide a comprehensive roadmap to achieve goals.
Partial or Complete Health Audit — our health audits offer a holistic view of your hotel marketing, operations, strategy, and technology. Assessed by industry experts, our audits help you get strategic data of business KPIs, tailored to your specific requirements.
1-to-1 Expert Session — indulge in a consulting session with experienced hospitality consultants, including HotelMinder's Co-founders. The rich expertise and a talented pool of industry veterans can help you start a new project, choose an application or service, solve a problem, or get insights on marketing, revenue, operations, and technology.
When you get started with HotelMinder, we guide you to the right path, manage the project, tailored to the category of services you require. With a detailed Planning & Implementation phase, we make sure all your expectations our met in the most efficient and timely manner.
Upgrade your hotel with HotelMinder
1. Audit
We review objectives, tech stack, online presence, etc to define opportunities.
2. Plan
We put together a plan detailing what can be done to help you reach your goals.
3. Action
We make sure changes are implemented as planned, within set timeline and budget.
About HotelMinder Marketplace
Partners listings are sorted as per overall performance and is free from any bias. 'Popularity' is calculated regularly and reflects our Partners performances with a clicks to leads to conversions ratio. 'Ease of use' and 'Pricing' are set by us after reviewing products and/or information provided by partners & users.
If you buy a third-party product or service from this website, HotelMinder may earn a commission. We use this source of revenue to maintain this marketplace and create educational content. Our editorial team is not influenced by our affiliate partnerships.
HotelMinder partners with many brands, but makes no claims upon their trademarks. All trademarks contained herein belong to their respective owners and registrants.