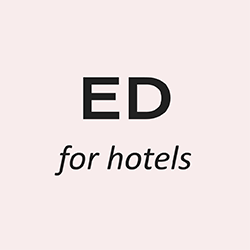 HotelMinder, it's all the resources you need to transform your hotel's digital presence and maximize performance.
Get In Touch
ED for hotels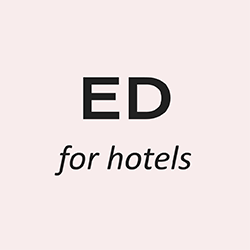 is a HotelMinder Premier Partner
---
We create beautiful web pages and offer a hotel software solution, all-in-one PMS system that allows to manage your hotels more efficiently & cost-effectively.
About ED for hotels
---
We create beautiful web pages and offer a hotel software solution, all-in-one PMS system that allows to manage your hotels more efficiently & cost-effectively. If you have a PMS and you are happy with it, but would like to offer better online booking experience for your clients, BOUK BOOKING with SITEMINDER channel manager is the perfect solution.
We make life easier for hoteliers because we understand hotels needs and challenges.
We are a cracking team of hoteliers, designers, and engineers. Whether you run a 100-room hotel or have a single-guest apartment, we speak your language.
ED for hotels - Recommended For
---
Recommended for small, medium, and large hotels and short-term-rental properties in Europe. Recommended for midscale and upscale properties.
ED for hotels - Pricing
---
Website design price is starting from 1100€. Hotel website booking engine IBE - free set up, fixed fee or commission up to 3.6% from revenue. Property management system PMS - starting from 75€ per month fixed fee, or 10€ per unit per month.
ED for hotels - Pros & Cons
---
Pros:
ED for hotels has a high ease of use ranking
ED for hotels has 8 registered integrations with third party applications
ED for hotels offers an exclusive offer on Hotelminder: Get free set up + two month free trial or €50 credit
Cons:
Booking Engine Software by ED for hotels
---
BOUK BOOKING is an innovative and stylish Website Booking Engine with a strong focus to boost up hotel total revenue. Recommended for boutique and manor hotels, spas and resorts, guesthouses and apartments.
Siteminder channel manager and BOUK website booking engine (IBE) is an ideal online sales tool for larger hotels using Fidelio Suite 8, Opera,
Hotellinx, Hotsoft, Infor or any other Hotel Management System (PMS). With BOUK BOOKING hotel rooms, packages, additional services and
gift cards can be sold on the hotel's website.
Functionalities:
- Allows to sell all services online like rooms, extra services, saunas, excursions
-Availability and price calendar displays the lowest available rate per day per person and shows restrictions
like "min 2-night stay" etc and sold-out dates.
-Flexibility to create and sell combined packages (accommodation with spa treatment etc.). Dynamic pricing and direct link for booking engine from a certain offer on your website.
-Multiple online payment options.
-Set up child rates. You can set up pricing rules for children based on age. According to these rules, an extra fee is added on top of any rate you set up.
-Direct URL link from website to booking engine. You can add a direct link next to the package description on your website to make the booking process quicker for the client.
Property Management Software by ED for hotels
---
BOUK PMS is a new generation cloud - based hospitality sales & management system!
All-in-one sales & operation software BOUK is recommended for small hotels, boutique hotels, hostels, guesthouses, holiday homes and apartments.
BOUK is ALL in ONE system - Property Management System (PMS), Beautiful multifunctional online booking engine (IBE), Channel Manager and Gift Card E-shop.
Functionalities:
- Internet booking engine which allows to sell online all services like rooms, houses, - saunas, excursions, seminar rooms etc.
- Direct connectivity with Booking.com, Expedia, and AirBnb
- Personal pre and after stay letters
- Online check-in / check-out
- Detailed sales report.
- Multiple online payment options.
- Possible to sell gift cards and use as one of the payment options for online reservations.
Website Design and Development by ED for hotels
---
We love web design. Need a website? If you run a hotel or just a small guesthouse, its website should be your main revenue driver.
Choose from beautiful, customisable templates. Or ask us about a tailor-made hotel website design,
which suits your market and brand.
All our websites are built on WordPress CMS.
WHY ORDER A WEBSITE FROM US?
WE THINK LIKE HOTELS
We know what is important on hotel websites to really sell.
WE SAVE YOUR TIME
We will hand over a ready website with the text and images entered.
VISIBLE ON GOOGLE
Our websites always include base SEO (Search Engine Optimization) package.
SUPPORT SERVICE
We will be there for you even after the website is completed. We offer both technical and user support.
Compare ED for hotels to Alternative Solutions
---
We work and partner with passionate industry leaders to transform hospitality and empower ambitious hoteliers across the globe maximize performance, guests satisfaction and coworkers engagement thanks to modern technology and expert know-how. Compare ED for hotels with:
6936
2
3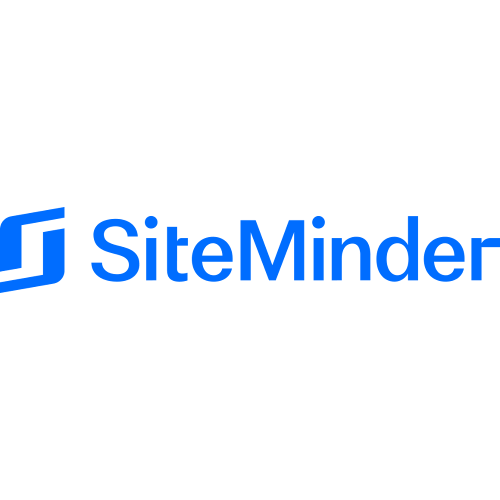 SiteMinder is probably the world's most powerful hotel Channel Manager. It can connect your hotel to 450+ distribution channels and integrate with 350+ leading property management systems (PMSs) and 100+ Hotel Tech Marketplace Applications (RMS, Upsell, CRM, etc).
SiteMinder eliminates the time spent manually updating each of your channel extranets and produces detailed reports, allowing you to better understand the performance of your channels and identify booking trends.
You can see the status of all your channels through one, single dashboard and connect to the hotel industry's most powerful global distribution systems (GDS) via their 'GD' chain code.
As well as Booking.com and Expedia.com, here are some other channels which you can connect to through SiteMinder: Ctrip, Hotelbeds, AirBnB, TripAdvisor … plus 300 more!SiteMinder is also offering connections to many PMS, RMS, Booking Engines, and many other hospitality specific solutions.
SPECIAL OFFER — 50% off your first 6 months and 50% off set up fees
6778
2
2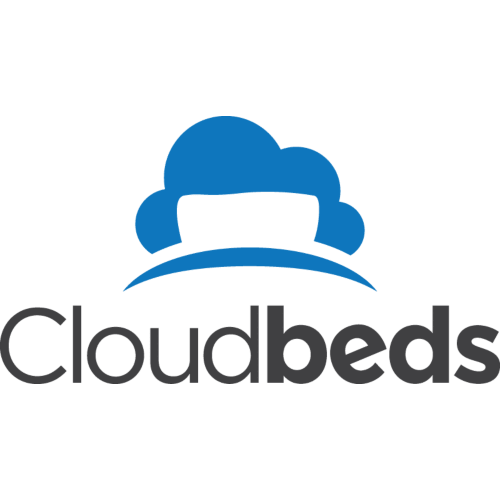 Founded in 2012, Cloudbeds is the hospitality industry's fastest-growing technology partner, serving a global customer base of thousands of properties across 157 countries.
Its award-winning Cloudbeds Hospitality Platform seamlessly combines operations, revenue, distribution, and growth marketing tools with a marketplace of third-party integrations to help hoteliers and hosts grow revenue, streamline operations, and deliver memorable guest experiences.
Cloudbeds was named No. 1 PMS and No. 1 Hotel Management System by Hotel Tech Report in 2022, Best PMS and Best Channel Manager by the World Travel Tech Awards in 2021, and has been recognized by Deloitte's Technology Fast 500 in 2021.
SPECIAL OFFER — Sign up for a demo and receive $200 of free credit
4392
2
2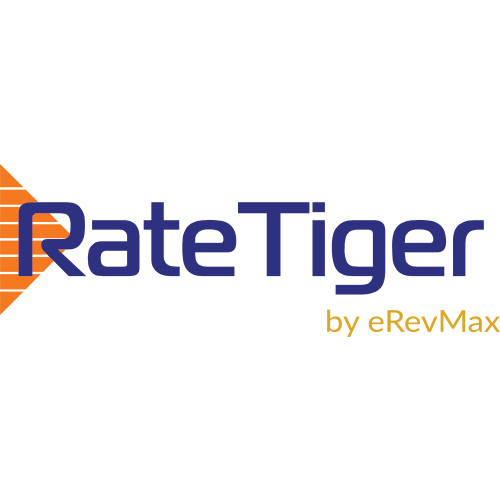 RateTiger by eRevMax is considered a leader in Hotel Channel Manager, Rate Shopping, CRS, Booking Engine, GDS Distribution, Metasearch management and Website Design solutions to independent boutique properties as well as small, mid-size and large hotel chains and resorts worldwide.
RateTiger connects to over 450 distribution and technology partners worldwide. It has deep two-way integration with distribution channel partners including Booking.com, Expedia, Agoda, Airbnb, Google, HRS, Hotelbeds, among various others. It also offers connection to leading PMS, RMS, CRS, Booking Engine and other hotel technology systems for a seamless online distribution experience.
Data security and privacy is a key aspect for RateTiger, hence the company is ISO and PCI certified as well as GDPR compliant. It provides 24x7 multilingual support to hotels globally to assist in revenue generation objectives.
SPECIAL OFFER — 14-days Free trial, Free set-up & 30% discount on annual subscription
Browse the best hotel software & services in HotelMinder Marketplace or get in touch with an expert.