Top 10 hotel Channel Managers of 2021
How many hours of your time are you wasting manually allocating inventories at your property, checking availability, taking care of overbookings and more?
You're lucky if you have only five rooms to manage, but if you have more, we bet half your day is already gone...
Investing in a Channel Manager will definitely make your life easier.
Table of contents for this article:
Disclaimer : If you buy a third-party product or service from this website, HotelMinder may earn a commission. Our editorial team is not influenced by our affiliate partnerships.
What is a Channel Manager?
Channel Management is the process of managing online distribution channels in order to sell your hotel inventory to various agents across the globe.
A Channel Manager allows you to directly connect with those agents, such as OTAs (Online Travel Agencies), as well as smaller retail agents in different markets.
Here is an article explaining in detail what exactly is a Channel Manager and how it works; and here is a list of the 10 Online Travel Agencies we recommend you connect to today.
Why do you need a Channel Manager?
If you have a small Bed & Breakfast or only a couple of apartments, you probably don't need a Channel Manager.
If you have more than that, or several room types, then you should really look into using one.
But if you have more than 10 rooms and you're not already using a Channel Manager, you're doing it wrong!
Why? Because it will help you send and synchronize your availability and rates in real times to more Online Travel Agencies than you could do it manually.
Being listed on several OTA websites is not only a key part of your Distribution Strategy; it is also an essential element of any respectable Marketing Strategy - geared towards increasing healthy Direct Bookings thanks to, among other things, the Billboard Effect.
The best Channel Manager for your Business
"I just want the best Channel Manager, which one is it?"
Is most probably what you would like answered right away? And you're not the only one: we're asked the same question sometimes several times a day!
The answer is always the same, and nobody likes it: "It depends!".
Here are the main things to consider when choosing a Channel Manager:
The size of your hotel

If you are a big hotel and getting a lot of bookings every day, you probably need a powerful Channel Manager. Not so much if you have only a few rooms.

The other applications you're already using

Not all Channel Managers can connect to your existing Booking Engine or Property Management System.

Your needs and expectations

Do you have a really complex rate or/and rooms setup? Are you fine setting things up yourself or do you want 24/7 phone support? Is reliability and instant updates a priority?

Your budget
Some Channel Managers are definitely more reliable or more functional than others - but they might cost much more. So what is it?
List of the Best Channel Managers
Note that the products listed below are ranked by order of preference with HotelMinder experts, customers & website users. It's important to understand that one solution cannot suit all types of properties: The best Channel Manager for a 500 bedrooms luxury hotel in Las Vegas has little in common with the one for a 25 rooms boutique hotel in the middle of rural Tasmania.
At HotelMinder we work with small and medium independent hotels and chains of hotels ranging from around 15 to 150 rooms. The solutions listed below are the ones our clients use, as they match the needs and budget of those types of properties.
For even more Channel Managers, have a look at our Partners Marketplace. If you are looking for professional guidance on what solution to choose for your hotel business, how to choose it, install it, etc — then look no further as it's exactly what we do. If you only need a little bit of help, consider booking a 1-to-1 Expert Session.
Feel free to request more information for the solutions listed below, several of them with special offers and discounts only for HotelMinder users!
MyAllocator
Exclusive Offer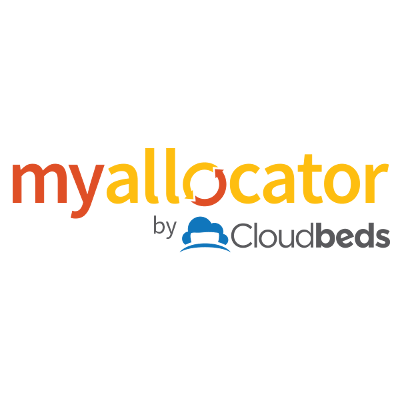 MyAllocator, now an integral part of the Cloudbeds Suite of applications, also called Cloudbeds Channel Manager, is a standalone cloud-based Channel Manager designed to be easy to use. It is currently one of the most affordable and most reliable Channel Manager in the industry.
MyAllocator offers a 2-way XML connection to a huge list of OTA portals, pushing real-time updates to all of your channels and sending reservation information from each channel back to you, giving you faster updates and less errors.
MyAllocator, originally a budget Channel Manager built for Hostels, provides great integration with niche marketplaces for Hostels and Vacation Rental like Hostelworld, Despegar, Gomio and more.
Myallocator directly connects to a wide range of Property Management Systems supporting all kind of properties.
How do you identify the Channel Manager software that fits your property's needs in terms of functionality, OTA requirements, integrations or pricing model? Cloudbeds has prepared a comprehensive guide to choosing a Channel Manager exploring these topics and more.
Small to medium sized hotels, hostels, guesthouses and vacation rental looking for a standalone Channel Manager or for a Channel Manager to complement a PMS system MyAllocator connects to.
From only $25 per month for a few units. No setup fees. Yearly discount available.
BananaDesk | Cloudbeds | Checkfront | Base7booking | bellebnb | HappyBooking | Hotel Link | Hotelopro | loventis | InnGenius | ReservationKey | ResNexus | Roompillow | Sirvoy | WebRezPro |
---
MyAllocator is a HotelMinder Premier Partner
---
STAAH
Exclusive Offer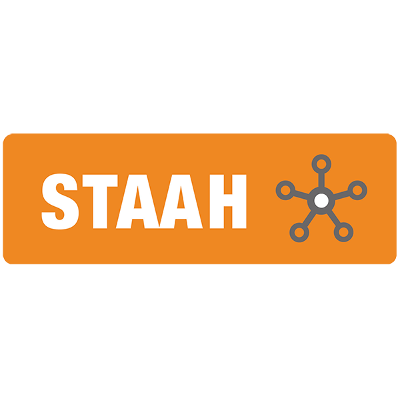 This easy and efficient Channel Manager has been developed for independent properties and independent chain properties.
It is accessible on the go and around the clock, by using the 'STAAH Mobile App'.
It is a simple, yet powerful real-time Channel Manager with many features, such as bulk updates, insightful analytics, stop sell limits, and the possibility to evaluate the success of your channels.
It includes the RateSTalk tool to monitor the rates of five of your top competitors, using a simple table and interactive graph, which saves you time doing manual pricing comparisons!
Connected to 200+ OTAs such as: GoIbibo, ClearTrip, Agoda.com, Trip.com etc. and to a growing list of Hotel applications.
Independent properties of all sizes, small and big. It is worth having a look as it might be just what you need.
No public pricing, you need to register for a callback - but STAAH pricing is usually low enough compared to its competition.
elina | Opera | Preno | Protel | IDeaS | Infor | Hotelogix |
---
STAAH is a HotelMinder Premier Partner
---
Beds24
Exclusive Offer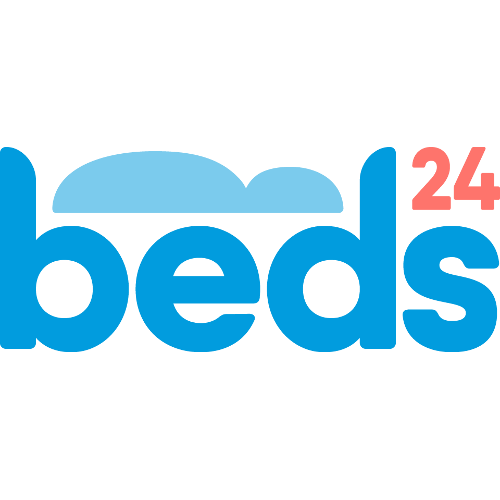 Beds24 one of the most cost-effective, flexible and solid channel managers on the market offering certified 2-way connections with over 50 channels.
Developed for all property types Beds24 provides dedicated functions for hotel type inventory (rooms, room types), for vacation rentals and dorms and allows to manage multiple properties in one account.
Being Preferred Partner with leading OTA's Beds24 enjoys premium support and can offer the latest API tools their channel partners provide.
Small properties types and vacation rentals of all sort. Simply put, Beds24 is one of the most cost effective & solid solution of its kind.
From €9.90/month. Pay as you go: no contract, no minimum term, no set-up fees. Customers only pay for what they use.
Authorize.net | breezeway | Integromat | Mailchimp | Nuki | Paypal | Pricelabs | Realex | Remotelock | Room Price Genie | Stripe | VRScheduler | Wishbox |
---
Beds24 is a HotelMinder Premier Partner
---
Which solution really is the best for your hotel business?
Meet HotelMinder - We empower ambitious hoteliers maximize performance, guests satisfaction & coworkers engagement with modern technology and expert know-how.
Learn More
RoomCloud
Exclusive Offer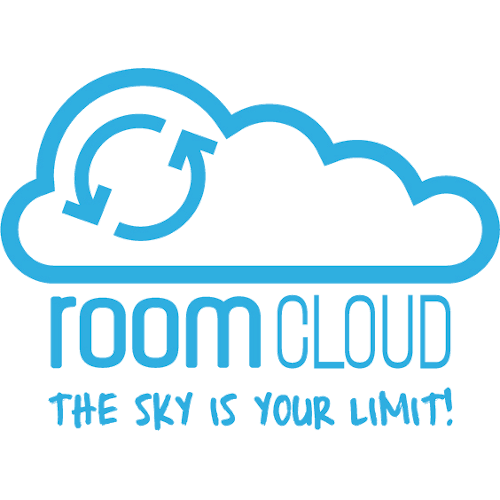 RoomCloud Channel Manager updates portals through XML connection and automatically manages rates and availability on +400 online channels (such as Airbnb, VRBO, Expedia, Booking.com and many more).
Save time and avoid overbooking thanks to certified 2-way connections with a high level of synchronization. RoomCloud Channel Manager is ideal for any type of hospitality property: hotels, apartments, property managers and more, with specific features for any need.
In addition to OTAs, RoomCloud channel manager also interfaces with GDS (Global Distribution System), metasearch portals and 150+ PMS.
Finally, RoomCloud Channel Manager is certified premier partner of Booking.com, Airbnb, VRBO and Expedia and its Booking Engine is certified for campaigns on Google Hotel ads, Tripadvisor and Trivago.
RoomCloud is the perfect tool for any kind of property, as it includes specific functionalities for every type: hotels, hostels, b&bs, vacation rentals, apartments, campings and more. RoomCloud main markets are Europe (Italy, France, Spain) and LATAM, but the software and support is available worldwide.
Upon request.
Booking.com | Airbnb.com | Expedia.com |
---
RoomCloud is a HotelMinder Expert Partner
---
Hotel Link
Exclusive Offer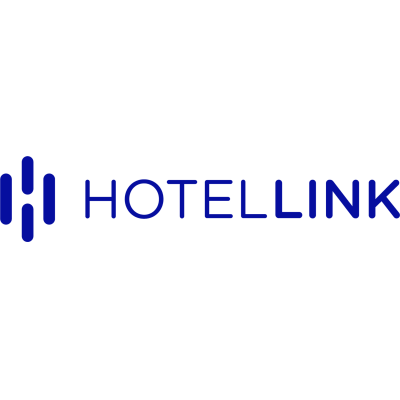 Hotel Link's Channel Manager makes it extremely easy for you to connect rates, availability, stop sell and more to all your online distribution channels. It enables you to check and obtain rate parity for all OTAs or adjust rates for individual sales channels to develop different pricing strategies for each of your suppliers.
Hotel Link's Channel Manager provides 2-way connections to all of the big OTA platforms (Booking.com, Expedia.com, HRS.com, Despegar.com, Airbnb.com, etc) as well as many local ones in Asia.
Your updates are automatically shared with all connected channels. With a seamless connection, your accommodations are effectively distributed via OTA platforms and the GDS.
Hotel Link Channel Manager is an integral part of the HotelLink suite of applications including a basic PMS and Website Booking Engine.
Small to medium-sized independent properties or/and property owners who do not know much about technology. Very popular in Asia, the products are simple and user-friendly. Hotel Link services are also well suited for groups of multiple properties with many customizations options.
No public pricing but Hotel Link is affordable (the complete suite of applications will start at around 100USD for a small or medium sized property). You will get a callback for quotation when registering here.
---
Hotel Link is a HotelMinder Premier Partner
---
Discover the Best Apps & Services in our Partners Marketplace
Only the greatest in the industry. Curated by us and ranked by popularity, price and ease of use. Featuring special offers and discounts - only for you!
Browse Now
FrontDesk Master
Exclusive Offer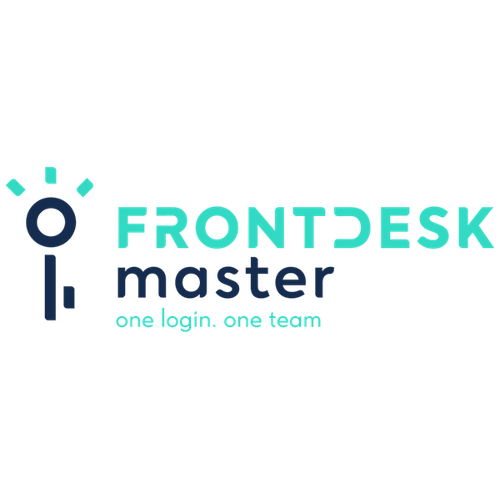 FrontDesk Master Channel Manager is an integral part of complete and affordable all-in-one suite. You can manage prices and availability in real time, without compatibility issues or delays in the booking process. It connects your property to the major OTA's and is working for you 24/7:
Automatic Booking Downloads
Instant Price & Availability Updates
Set & Manage Restrictions from one place
Know where your guests book, and compare performance per channel over time
Hostels and small hotels and guesthouses of all types and in all regions.
A free 30-day trial and no set up fees makes FrontDesk Master a very compelling solution for the budget conscious hotelier! The Support Team will even help you migrate existing data from your old PMS.
Monthly fees depend on the capacity of the hostel/hotel:
PMS Lite + Channel Manager starts at $25 per month
PMS PRO + Channel Manager starts at $26 per month
The Standalone Channel Manager starts at €11 only.
Pricepoint | Google Hotel Ads | SiteMinder | Stripe | Webpay | LibreDTE | FACT | NTAK | Tamal | Myallocator |
---
FrontDesk Master is a HotelMinder Premier Partner
---
Octorate
Exclusive Offer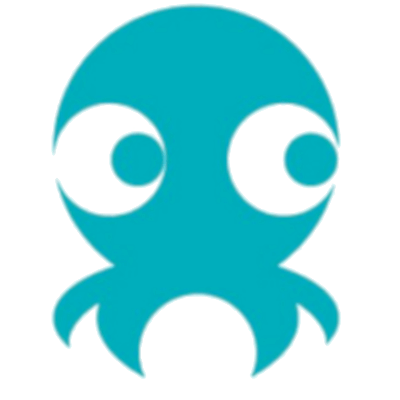 Octorate is a cloud-based Channel Manager which can be accessed worldwide from any mobile device. From small Bed and breakfast's to large Hotel chains, Octorate's Channel Manager allows you to connect with more than 110 websites.
It offers automated, real time updates on availability and prices. You can also manage the invoicing process directly through Octorate and it allows you to monitor each channel's status, performance and income.
GDS/IDSs, Metasearch, Wholesalers and ready Tripconnect options are just some of the many features of this Channel Manager. It enables special offers, discount coupons and is compatible with mobile devices.
Small to medium sized property owners and Vacation Rental Management Agencies who want a flexible and complete control over their guests experience.
From as little as €13 per month for the Channel Manager and one OTA connection only. Price increases very reasonably the more you add to that.
TravelClick | Stripe | Paypal | 5stelle | Pricelabs | Lybra |
---
Octorate is a HotelMinder Premier Partner
---
SabeeApp
Exclusive Offer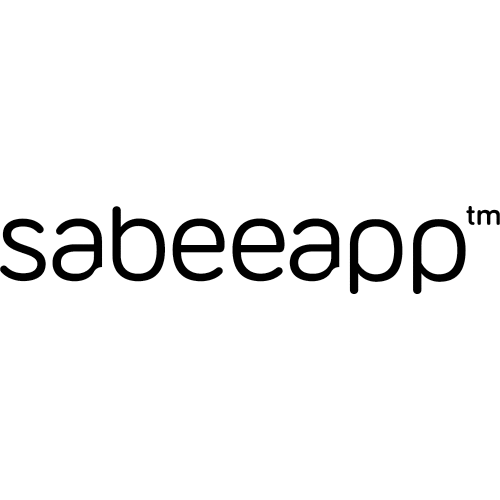 SabeeApp is an all-in-one cloud hotel management software tailored for independent hotels and other small accommodation like vacation rentals and B&B's. It offers 4 main core modules:
- a PMS
- a Channel Manager
- an Internet Booking engine
- a Payment Gateway
All core parts are seamlessly integrated together so data is synchronized and connected at all times.
Small to Medium Hotels, Resorts, and Guest Houses looking for a simple, clear, and easy to implement solution.
From €76 per month for PMS + Channel Manager + Booking Engine and for up to 9 rooms.
---
SabeeApp is a HotelMinder Expert Partner
---
WuBook
Exclusive Offer

WuBook Channel Manager comes with an intuitive, yet simple control panel and offers high performance updates in a few seconds.
For each of your channels you can set closures, minimum stay restrictions and other parameters in a simple click.
The inventory you decide to offer online will be automatically stored in case of cancellation and immediately synced on all channels.
Should you encounter any issues, their team is as reliable as their tools and they will manually take action within a few minutes. Their services are maintained on over 60+ servers.
AirBnB, HRS, Wimdu, Hotelbeds and many other channels are available, as well as the large OTAs, such as Booking.com and Expedia.com.
For small to medium sized Hotels, Hostels and Guest Houses; as well as for developers looking for a reliable Channel Manager to integrate with.
Decreasing from 6€ per month per OTA connection, WuBook is probably the cheapest Channel Manager available today.
---
WuBook is a HotelMinder Premier Partner
---
Conclusion
If you didn't find a suitable solution on this list, have a look at our Partners Marketplace for more options and special offers.
Most of the owners of small properties think that investing in an all-in-one solution costs a lot of money, so they decide on a Channel Manager solution only. Whilst it's true that Channel Managers significantly automate work, save time and avoid human error, we know that having an 'all-in-one' solution is in most case the best option!
An all-in-one hotel management suite is composed of:
a Property Management System (PMS) - to easily check-in and check-out guests, make payments and take care of housekeeping tasks.
a Channel Manager (CM) - to track reservations, increase your online visibility and avoid overbookings.
a Booking Engine (IBE) - to push direct bookings to your website and social media, save you money on commissions and to allow you become more competitive within search engine results.
Our clients opting for an all-in-one hotel solution, even the smallest Bed & breakfast, are by far the happiest once they are used to their new system.
Why not letting us walk you through the technology market landscape and help you select the right system for your business?
At HotelMinder, we assist ambitious entrepreneurs manage small and medium independent hotels and chains ranging from around 15 to 150 rooms, so we know and understand how automation with the right tech is essential for a successful hotel business.
Planning the selection and implementation of your new solution with an expert is the only way to ensure you are making the right choice through smart and informed decision making while avoiding pitfalls. Not having to go through dozens of different vendors sales pitches will save you a lot of time, confusion and pressure.
The assurance you are moving forward with the right solution from the start will make you an efficient decision maker while guaranteeing no costly mistake is being made. When it comes to selecting the right technology solution for a business, professional advice is indeed invaluable!
---
---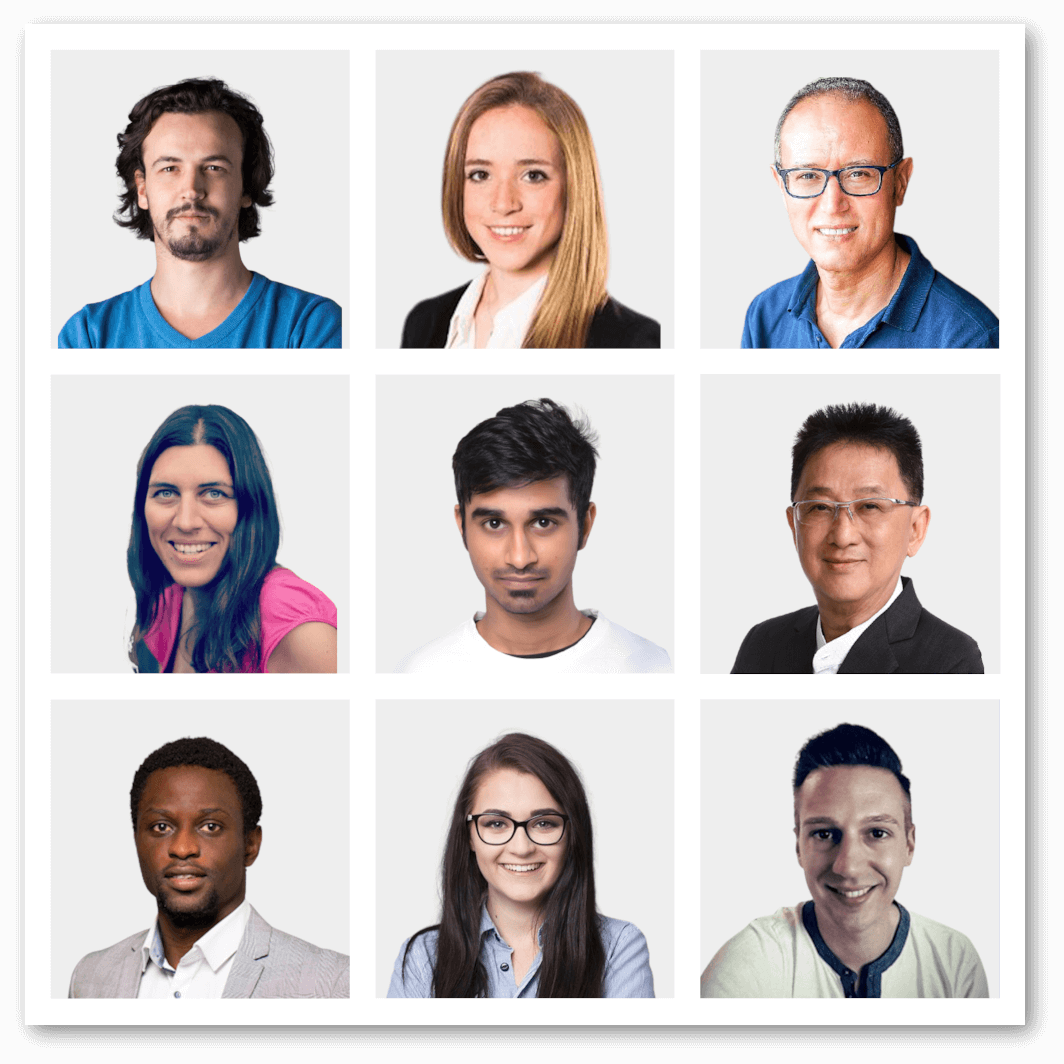 HotelMinder is a hospitality consulting agency providing services in operations, strategy, digital marketing and technology to independent Hotels. We help busy hoteliers find, setup and run the right applications and services to manage business according to their needs, budget, technical and human resources requirements. With a team of experienced and knowledgeable experts in the hospitality industry, HotelMinder has become a platform to easily connect you with the best minds and technology available on the market.
Most Popular
---
Health Audit
A complete review of your hotel strategy, marketing and operations, done by industry experts with years of experience.
Learn More
---
Newsletter
Sign up for our newsletter to receive more articles like this one directly in your Inbox!
Subscribe
---
Categories
Read our latest news & Articles
In depth articles, guides, tips and recommendations about Hotel Technology, Digital Marketing, Revenue Management & Hotel Operations.