Top 10 hotel Channel Managers of 2020
How many hours of your time are you wasting manually allocating inventories at your property, checking availability, taking care of overbookings and more?
You're lucky if you have only five rooms to manage, but if you have more, we bet half your day is already gone...
Investing in a Channel Manager will definitely make your life easier.
Table of contents for this article:
What is a Channel Manager?
Channel Management is the process of managing online distribution channels in order to sell your hotel inventory to various agents across the globe.
A Channel Manager allows you to directly connect with those agents, such as OTAs (Online Travel Agencies), as well as smaller retail agents in different markets.
Here is an article explaining in detail what exactly is a Channel Manager and how it works; and here is a list of the 10 Online Travel Agencies we recommend you connect to today.
Why do you need a Channel Manager?
If you have a small Bed & Breakfast or only a couple of apartments, you probably don't need a Channel Manager.
If you have more than that, or several room types, then you should really look into using one.
But if you have more than 10 rooms and you're not already using a Channel Manager, you're doing it wrong!
Why? Because it will help you send and synchronize your availabilty and rates in real times to more Online Travel Agencies than you could do it manually.
Being listed on several OTA websites is not only a key part of your Distribution Strategy; it is also an essential element of any respectable Marketing Strategy - geared towards increasing healthy Direct Bookings thanks to, among other things, the Billboard Effect.
The best Channel Manager for your Business
"I just want the best Channel Manager, which one is it?"
Is most probably what you would like answered right away? And you're not the only one: we're asked the same question sometimes several times a day!
The answer is always the same, and nobody likes it: "It depends!".
Here are the main things to consider when choosing a Channel Manager:
The size of your hotel

If you are a big hotel and getting a lot of bookings every day, you probably need a powerful Channel Manager. Not so much if you have only a few rooms.

The other applications you're already using

Not all Channel Managers can connect to your existing Booking Engine or Property Management System.

Your needs and expectations

Do you have a really complex rate or/and rooms setup? Are you fine setting things up yourself or do you want 24/7 phone support? Is reliability and instant updates a priority?

Your budget
Some Channel Managers are definitely more reliable or more functional than others - but they might cost much more. So what is it?
List of the Best Channel Managers
Important Note:
The solutions listed below are not ranked by order of preference or popularity. As we explain in our articles: one solution cannot suit all types of properties!
If you would like us to help you find the one perfect application for your Hotel, Bed & Breakfast or Apartments Group, don't hesitate to ask us!
MyAllocator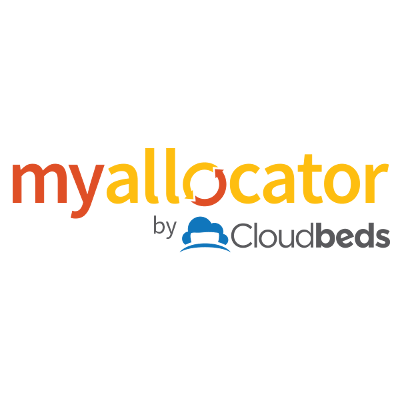 MyAllocator, now an integral part of the Cloudbeds suite of applications, also now called Cloudbeds Channel Manager, is a cloud-based system designed to be easy to use and it's currently one of the most affordable in the industry!
It has a 2-way XML connection which pushes real-time updates to all of your channels and sends reservation information from each channel back to you, giving you faster updates and less errors.
It also has established integration with one of the best Metasearch platforms on the Market, 'ADS Hotels' with great support!
---
Connections / Integrations
---
Each Channel Manager connects with Booking.com and Expedia.com, but there are also many other channels that MyAllocator connects to, such as Agoda, HostelWorld, AirBnB, FlipKey, Orbitz, Gomio…
MyAllocator integrates with all of Cloudbeds applications and many more PMS Systems such as: HappyBooking, InnGenius, Loventis, Sirvoy, WebRezPro, Mancloud, etc
47EUR per month for a 20 rooms hotel. No setup fees and yearly discouts.
For small to medium sized Hotels, Hostels and Guest Houses.
MyAllocator Website
Sign up for a Demo of Cloudbeds Channel Manager and receive a $50 credit!

Get a Demo
STAAH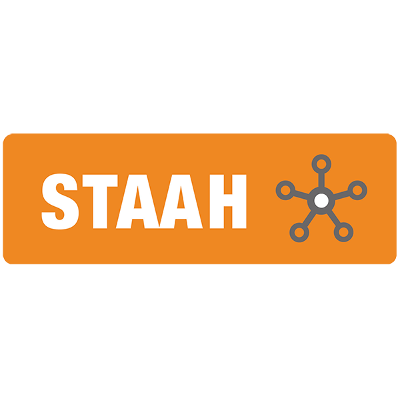 This easy and efficient Channel Manager has been developed for independent properties and independent chain properties.
It is accessible on the go and around the clock, by using the 'STAAH Mobile App'.
It is a simple, yet powerful real-time Channel Manager with many features, such as bulk updates, insightful analytics, stop sell limits, and the possibility to evaluate the success of your channels.
It includes the RateSTalk tool to monitor the rates of five of your top competitors, using a simple table and interactive graph, which saves you time doing manual pricing comparisons!
---
Connections / Integrations
---
Connected to 200+ OTAs such as: GoIbibo, ClearTrip, Agoda.com, Trip.com etc. and to a growing list of Hotel applications.
No public pricing, you need to register for a callback - but STAAH pricing is usually low enough compared to its competition.
Recommended for independent properties of all sizes.
STAAH Website
Quote HotelMinder to your STAAH representative in order to get 10% off all your fees!

Free Demo
SiteMinder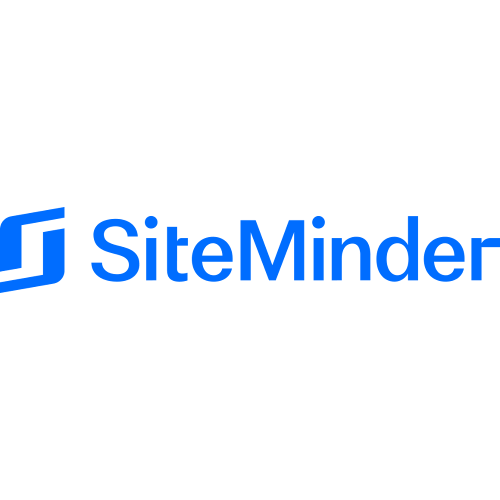 SiteMinder is most probably the world's most powerful hotel Channel Manager.
It can connect your hotel to 350 distribution channels and integrate with over 230 leading property management systems (PMSs).
SiteMinder eliminates the time spent manually updating each of your channel extranets and produces detailed reports, allowing you to better understand the performance of your channels and identify booking trends.
You can see the status of all your channels through one, single dashboard and connect to the hotel industry's most powerful global distribution systems (GDS) via their 'GD' chain code.
---
Connections / Integrations
---
As well as Booking.com and Expedia.com, here are some other channels which you can connect to through SiteMinder: Ctrip, Hotelbeds, AirBnB, TripAdvisor … plus 300 more!
SiteMinder is also offering connections to many PMS, RMS, Booking Engines, and many other hospitality specific solutions.
Starts at 66EUR per month for a 20 rooms hotel - for the Channel Manager only (without Booking Engine!). Additional fees apply for PMS or CRS integrations, and setup.
To larger sized properties who want a powerful Channel Manager at the base of their ecosystem of applications.
WuBook

WuBook Channel Manager comes with an intuitive, yet simple control panel and offers high performance updates in a few seconds.
For each of your channels you can set closures, minimum stay restrictions and other parameters in a simple click.
The inventory you decide to offer online will be automatically stored in case of cancellation and immediately synced on all channels.
Should you encounter any issues, their team is as reliable as their tools and they will manually take action within a few minutes. Their services are maintained on over 60+ servers.
---
Connections / Integrations
---
AirBnB, HRS, Wimdu, Hotelbeds and many other channels are available, as well as the large OTAs, such as Booking.com and Expedia.com.
Many PMS connections, including: SabeeApp, The Booking Factory, etc.
Decreasing from 6€ per month per OTA connection, WuBook is probably the cheapest Channel Manager available today.
For small to medium sized Hotels, Hostels and Guest Houses; as well as for developers looking for a reliable Channel Manager to integrate with.
WuBook Website
Start your Free Trial and get 60€ Credit with this link

Get Started
Ready to take your hotel to the next level?
At HotelMinder we take care of your property online so you can focus on your guests.
Get in touch
Cubilis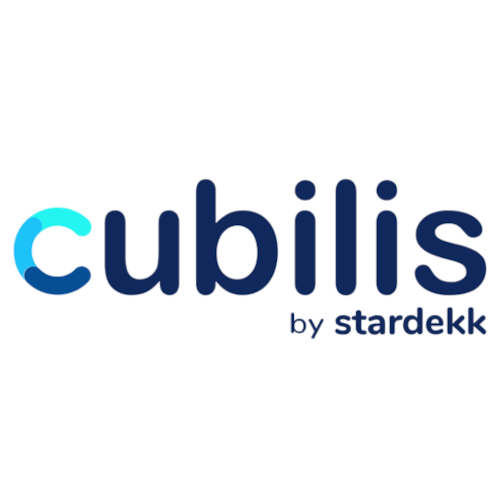 Cubilis Channel Manager by Stardekk is an online hotel software (SaaS, cloud based) which is easy to use and free of any extra charges per reservation.
The Cubilis Channel Manager works with a 2-way XML connection and collaborates with hundreds of partners.
It connects with GDS, Payment Providers and Revenue Management Systems.
You'll save a lot of time by using one point of entry with no overbookings.
Cubilis also connects to Metasearch engines (Trivago, Wihp, MyHotelShop) and is PCI Compliant.
---
Connections / Integrations
---
Bookit, Splendia, LastMinute, Gomio, TravelRepublic ...the list is endless!
Many PMS connections: Protel, Fidelio V8, Elina, NewHotel PMS ...
No public pricing, Cubilis is affordable for properties in Europe. Setup fee always applies.
Medium to large sized Hotels and Resorts. German market properties.
Cubilis Website
Octorate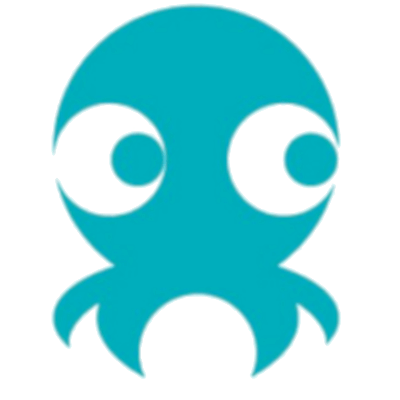 Octorate is a cloud-based Channel Manager which can be accessed worldwide from any mobile device.
From small Bed and breakfast's to large Hotel chains, Octorate's Channel Manager allows you to connect with more than 110 websites.
It offers automated, real time updates on availability and prices. You can also manage the invoicing process directly through Octorate and it allows you to monitor each channel's status, performance and income.
GDS/IDSs, Metasearch, Wholesalers and ready Tripconnect options are just some of the many features of this Channel Manager. It enables special offers, discount coupons and is compatible with mobile devices.
---
Connections / Integrations
---
Notable Channels Octorate connects to: MakeMyTrip, HotelSpecials, Agoda, AirBnB ...
From as little as 13EUR per month for the Channel Manager and one OTA connection only. Price increases very reasonably the more you add to that.
Small to medium sized property owners who want to set up and fully control solutions themselves.
Octorate Website
Get 15% discount on published prices with the promo code: HMINDER

Get Started
Ready to take your hotel to the next level?
At HotelMinder we take care of your property online so you can focus on your guests.
Get in touch
Vertical Booking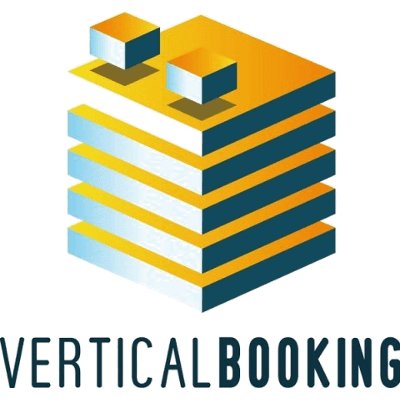 Vertical Booking is more than just a Channel Manager, it's a complete CRS from which the hoteliers can use the modules or the individual features they need to suit their specific requirements.
This Channel Manager can manage rates and availability like a CRS, with an unlimited number of rates and derived rates, as well as managing different currencies for different channels.
It also includes detailed reports, revenue tools and can also include a rate checker to analyse your competitors.
This system provides prices per person, per room, all booking rules and manages allotments when required.
---
Connections / Integrations
---
Besides Booking.com and Expedia.com, it also connects to HRS, Hotelbeds, Ctrip and many other channels!
No public pricing - But Vertical Booking is not a solution for hotels on a budget.
For Medium to large Hotels and Resorts.
Vertical Booking Website
Rentals United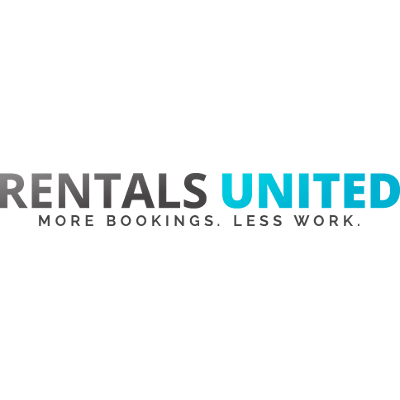 Rentals United is a Channel Manager for Vacation Rentals with the 'Rentals United' App to view your calendars, access reservation details and contact your guests instantly from your mobile or tablet.
It has a very flexible price upload option, allowing for example prices per day depending on number of people and length of stay or price scaling per channel.
Rentals United supports dynamic discounts for last minute bookings and length of stay discounts. It can even automatically create accounts for you and, with most websites, it can update your images and descriptions too.
---
Connections / Integrations
---
Rentals United connects your property to HomeAway, Despegar, AirBnB, VRBO and many others.
and connects to (or powers) many Vacation rental applications, such as: Elina PMS, Ciirus, BookingSync, Hostfully, Vreasy...
Starting at 89€ per month, paid yearly, for up to 9 properties or units.
Vacation Rentals, Serviced Apartments and Guest Houses.
Rentals United Website
Ready to take your hotel to the next level?
At HotelMinder we take care of your property online so you can focus on your guests.
Get in touch
Hotel Link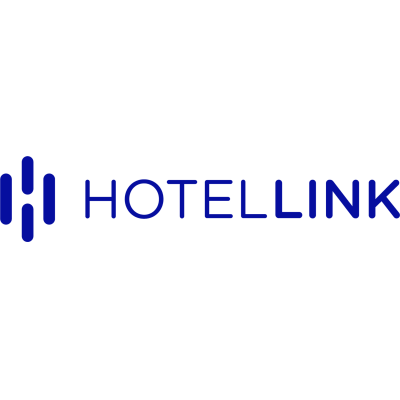 Hotel Link makes it extremely easy for you to obtain rate parity—consistent rates for all your online distribution channels. It is also possible to adjust rates for individual OTAs, enabling you to work with different rates for different suppliers.
Hotel Link Channel Manager is an integral part of the HotelLink suite of applications including a basic PMS and Website Booking Engine.
Hotel Link Channel Manager connects rates, availability, stop sell and more details to all the key online channels. Your data updates are automatically shared with all connected channels.With a seamless connection, accommodations are distributed via OTAs and the GDS.
---
Connections / Integrations
---
HoteLink provides 2-way connections to all of the big OTA platforms (Booking.com, Expedia.com, HRS.com, Despegar.com, Airbnb.com, etc as well as many local ones in Asia.
No public pricing but Hotel Link is affordable and the complete suite of applications will start at around 100USD for a small or medium sized property.
Small to medium sized properties, particularily in Asia or interested in the Asian market.
Hotel Link Website
Conclusion
Most of the owners of small properties think that investing in an all-in-one solution costs a lot of money, so they decide on a Channel Manager solution only. Whilst it's true that Channel Managers significantly automate work, save time and avoid human error, we know that having an 'all-in-one' solution is in most case the best option!
An all-in-one solution is composed of a Property Management System (PMS) - to easily check-in and check-out guests, make payments and take care of housekeeping tasks.
You also need a Channel Manager (CM) - to track reservations, increase your online visibility and avoid overbookings.
Finally, you need a Booking Engine (IBE) - to push direct bookings to your website and social media, save you money on commissions and to allow you become more competitive within search engine results.
Our clients opting for an all-in-one hotel solution, even the smallest Bed & breakfast, are by far the hapiest once they are used to their new system.
Why not letting us help you choose the right Channel Manager for your needs and within your budget?
---
Benjamin was born in Lyon, France, with a insatiable thirst for adventure and entrepreneurship. He fell in love with Ireland and opened his first hotel in Dublin in 2008, experiencing first hand the lack of key in hand professional hospitality services tailored for independant hotels owners. HotelMinder was born not long after.
Most Popular
---
Newsletter
Sign up for our newsletter to receive more articles like this one directly in your Inbox!
Subscribe
---
Tags
News & Articles
Read our latest news & Articles
In depth articles, guides, tips and advice about marketing your hotel business online and sell more rooms directly on your website.
8 simple tips for a great hotel website
Read More
Four basics steps to get your hotel on TripAdvisor Reviews
"TripAdvisor is the equivalent of word-of-mouth but on the Internet. Travellers use it to compare and choose what to do, where to eat and sleep. Would you like to get your hotel well ranked on TripAdvisor? "
Read More
GDS, OTA and Meta: What's the difference?
Read More
What is a Hotel PMS and why use one?
"A hotel PMS is a solution developed specifically to replace those complex Excel sheets you've been using to manage your daily hotel bookings, room inventories, billing, etc. There is a vast amount of PMS providers..."
Read More
It's not easy
to find the right solution...
What if I helped you choose?
A short consultation is the perfect way to make sure you select the best application for your hotel business!
Book Now