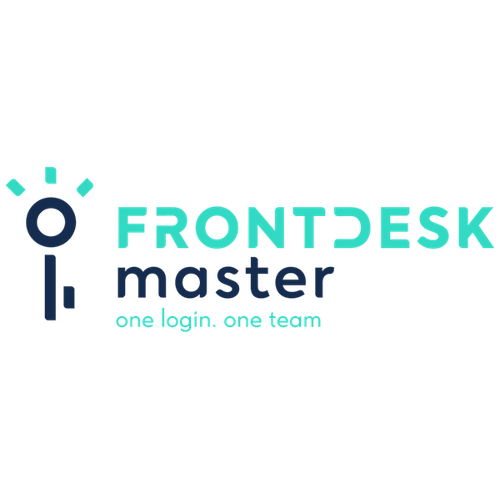 HotelMinder, it's all the resources you need to transform your hotel's digital presence and maximize performance.
Get In Touch
FrontDesk Master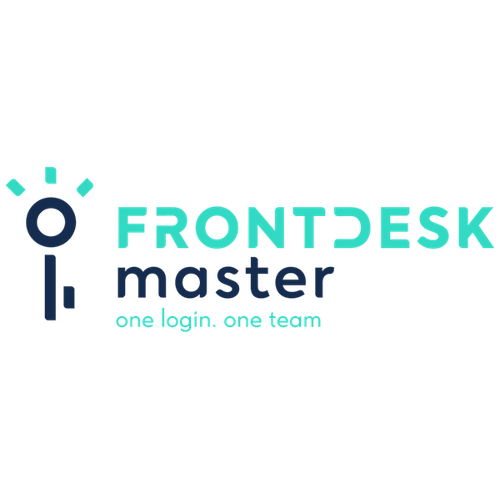 is a HotelMinder Premier Partner
---
FrontDesk Master is an affordable all-in-one solution with one login to use PMS, Channel Manager, and Booking Engine.
About FrontDesk Master
---
FrontDesk Master is an affordable all-in-one solution with one login to use PMS, Channel Manager, and Booking Engine. It's a perfect match for hostels of different shapes and sizes, hotels, guest houses, and posadas.
FrontDesk Master gives you powerful integrations and updates and helps you save hours of manual work while reducing paperwork. Solutions like online check-in, online payments, or online invoicing help you offer the best experience for your guests and your team.
FrontDesk Master is used by 1000+ users, to simplify the operations and track performance of their properties. It's an easy and powerful alternative to the outdated systems, without set up fees, contract or long term commitments.
FrontDesk Master - Reviews and Review Score
---
FrontDesk Master has a Review Score of 4.9


calculated from 10 reviews across a selection of review platforms
Read the latest aggregated online reviews of FrontDesk Master:
We have the full package (PMS, CM & BE) and I am more than satisfied with it; we actually changed software last year to one of the big ones, and was delighted to come back with FDM and check out it´s improvement Pros: Excellent support and even better empathy when situations like COVID-19 arise. Software is under permament development and they´re eager to improve with our input. Value for money is one of the best in market and more than enough to run 2 properties for an overall of more than 300 beds at more than 80% occ Cons: Overbookings in virtual rooms when availability is running out, and duplicity in items on POS Felipe - Owner
Best Reservation System and Channel Manager in the Hostel Industry
Excellent, dynamic reservation system for the hostel industry. Pros: Easy to train new staff, reporting was excellent, most up to date reservation system in the hostel industry Cons: did not integrate with our food and beverage system, nor our accounting software. Toni - Director
Very complete, support is there when you need it Pros: It covers a lot of aspects deeply needed, and they keep working on adding new features every trimester. Cons: Mobile could be improved (and already began) Javier - Consultant
Easy to use and lots of functions
Good hulpdesk, Pros: Easy to use, lots of reports, Chanel manger work very good, Cons: Not always can be customized to your needs Hayim - Manager
Not sure where I´d be without it
It just prevents me from having to hire a full team that handles reservations. FDM handles most things for me, automatically. Pros: Best feature is the all-in-one-package. PMS, POS, channel management, rate management, booking engine. Another really good point is the support team. Normally they´re already quick, but if something really blows up, I´ve always been able to get attention within 1 hour, using their "urgent" email. Ah, a few years ago they made the jump to browser app, which really worked out very nicely. Cons: Sometimes screens displayed to my staff, are not updated. Also, the easiest and most intuitive way to view prices (select the bed you want to sell, over the days you want to sell it, and hover for the price to pop up) is faulty. But I´m sure this will be quite temporary, as they´re a well organized company with a proper timeline for fixing things. Frodo - Hotel Owner
Game changer to our business
We are handling all of our accommodation business in FronDesk: reservations, payments, selling channels, everything. The support is very friendly, helpful, and quick. It is really a pleasure to work with them. Pros: This software is the base of operating our accommodation. It is so flexible and well-formed that we could satisfy all the needs we got even when our needs changed. Cons: Most of the time when new needs popped up the developers were already working on the solution being ahead of our needs. We did not miss anything. It was very easy for us to switch. László - Onwer/Manager
Full integrated PMS, user-friendly and easy to use, many functionalities, ...
Better revenue management, more efficiency on the operation, no time waste for the reception, easy to teach and to learn for new staff training, clear and easy to read reports. Pros: It allows administrator and managers to do revenue management, extract reports amazing interface and all staff are able to manage well it functions. Cons: Sometimes the system gets slow to respond some functions. Entering a new reservation, switching bed, the system gets slow and we need to re-lead the page which sometimes helps and other time it stays the same. Joab - Accommodation Senior Manager & Co-founder
As one of the very first users of FrontDeskMaster, I have no problem in ...
Pros: The software has been developed by hostel owners for hostels and other accommodation providers. The development team is constantly updating and improving the product. Customer support is second to none. Some of the newest developments being rolled out shortly are integration with card payment providers and a passport/ID reader. There is so much functionality and customisation available. Jonny - Owner
I feel you get good value either you use all the features or just the ...
better control, better reporting Pros: integrated channel manager with no extra cost, strategy manager , easy way to add nights to existing reservation Cons: it isnt shown if a key deposit was done with credit card or cash, hostelworld non refundable rate isn't connected Ari - General Manager
It fits for my hostel's needs
Time saver. Before using this system for my hostel I didn't have time to leave the property. It facilitates and organize. Pros: I like how easy it is to use and how it manages my whole property. Reservations, channel manager, financial, staff, reports... And also how helpful the support is! Alberto - Hostel Owner
FrontDesk Master - Recommended For
---
Recommended for medium hotels and hostels in Europe. Recommended for economy and midscale properties.
FrontDesk Master - Pricing
---
A free 30-day trial and no set up fees makes FrontDesk Master a very compelling solution for the budget conscious hotelier! The Support Team will even help you migrate existing data from your old PMS. Monthly fees depend on the capacity of the hostel/hotel: PMS Lite + Channel Manager starts at $25 per month PMS PRO + Channel Manager starts at $26 per month The Standalone Channel Manager starts at €11 only.
FrontDesk Master - Pros & Cons
---
Pros:
FrontDesk Master has a high average review score of 4.9, calculated from 10 reviews
FrontDesk Master is an affordable solution with a low pricing ranking
FrontDesk Master has a high ease of use ranking
FrontDesk Master offers an exclusive offer on Hotelminder: Free extended trial
Cons:
FrontDesk Master has very few (3) registered integrations with third party applications
Articles mentioning FrontDesk Master on HotelMinder
---
Property Management Software by FrontDesk Master
---
FrontDesk Master Cloud PMS empowers hosts and hoteliers all over the world. It's an easy and intuitive tool yet very powerful. You can manage the complete booking lifecycle:
Easily organize and modify bookings in real-time
Work smarter, with the only multi-window PMS
Sell 1 room under multiple room types to boost revenue
Impress guests with multilingual pre- & post-stay email
FrontDesk Master is designed to cut down on redundant and repetitive work of the front and the back office. You can easily stay in control of your finances and your staff.

FrontDesk Master offers many different integrations and new ones are constantly added. If you know exactly what you need, FrontDesk Master also offers PMS customization.

Online check-in is a part of the FrontDesk Master PMS suite: it allows your guests to check-in online and pay for their stay before they arrive. You can also easily chat with them to offer better services catered to their needs.
Channel Manager Software by FrontDesk Master
---
FrontDesk Master Channel Manager is an integral part of complete and affordable all-in-one suite. You can manage prices and availability in real time, without compatibility issues or delays in the booking process. It connects your property to the major OTA's and is working for you 24/7:
Automatic Booking Downloads
Instant Price & Availability Updates
Set & Manage Restrictions from one place
Know where your guests book, and compare performance per channel over time
Compare FrontDesk Master to Alternative Solutions
---
We work and partner with passionate industry leaders to transform hospitality and empower ambitious hoteliers across the globe maximize performance, guests satisfaction and coworkers engagement thanks to modern technology and expert know-how. Compare FrontDesk Master with:
35126
2
1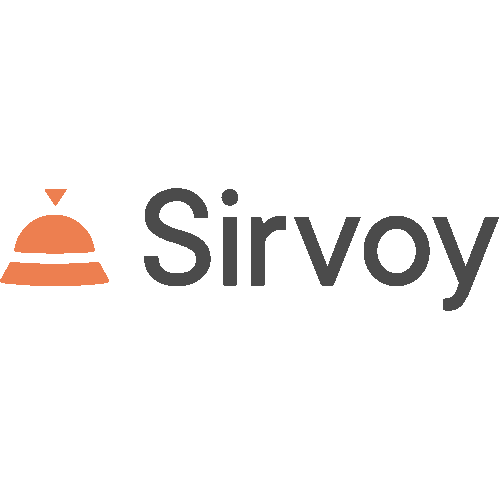 An easy to setup and feature full all-in-one solution designed for small to medium sized properties everywhere, like hotels, b&bs, hostels and campsites.
Sirvoy is a hospitality software provider that offers a comprehensive, cloud based suite of applications including a Property Management System, Booking Engine and Channel Manager.
Its affordable price tag means that it's accessible to smaller or newer businesses that need to dream big on a small budget and scales with them as they grow, be it: hotels, motels, hostels, B&Bs, lodges & guest houses.
SPECIAL OFFER — Sign up for a trial now to get 50% discount on your first 3 months
21554
2
2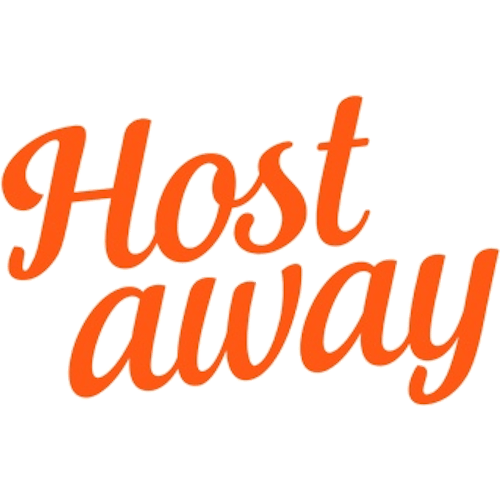 Hostaway is an all-in-one vacation rental software for professional property managers who want to get more bookings with less hassle. We make it easy for you to get more out of your business while spending less time with tedious manual tasks.
Hostaway has become a market leader in marketing, sales, management, reporting, and communication for vacation rental property managers.
We have one of the largest marketplaces in the industry and deep integrations with Airbnb, VRBO, Expedia, Booking.com, and more.
SPECIAL OFFER — Sign up for a demo and get 50% off the setup fee!
6778
2
2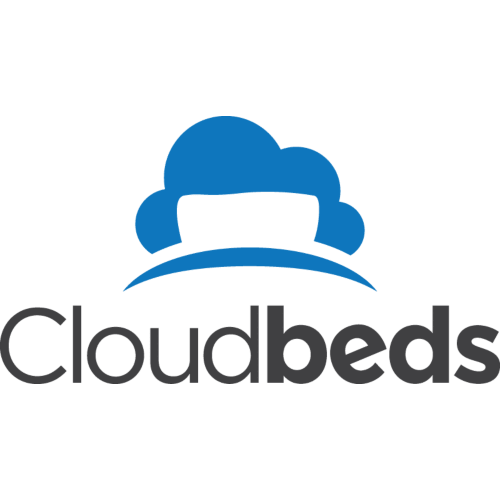 Founded in 2012, Cloudbeds is the hospitality industry's fastest-growing technology partner, serving a global customer base of thousands of properties across 157 countries.
Its award-winning Cloudbeds Hospitality Platform seamlessly combines operations, revenue, distribution, and growth marketing tools with a marketplace of third-party integrations to help hoteliers and hosts grow revenue, streamline operations, and deliver memorable guest experiences.
Cloudbeds was named No. 1 PMS and No. 1 Hotel Management System by Hotel Tech Report in 2022, Best PMS and Best Channel Manager by the World Travel Tech Awards in 2021, and has been recognized by Deloitte's Technology Fast 500 in 2021.
SPECIAL OFFER — Sign up for a demo and receive $200 of free credit
Browse the best hotel software & services in HotelMinder Marketplace or get in touch with an expert.