Hotel Property Management System: Top 8 List of the Most Essential Integrations
With a hotel Property Management System, the list of potential integrations and vendors is endless. For instance, a PMS integrates well with a Revenue Management System, Channel Manager, Booking Engine, CRM, etc. Since the hospitality industry keeps seeing new technologies on the horizon, integration is always the most important purchase decision for a hotelier.
Disclaimer : If you buy a third-party product or service from this website, HotelMinder may earn a commission. Our editorial team is not influenced by our affiliate partnerships.
It's important to understand that the right Property Management System should first integrate well within your existing hotel tech stack.
Moreover, it should be able to integrate with third-party products and vendors, utilizing a range of hotel technology innovations.
Choosing the right Hotel Property Management System isn't an easy job.
For tips on choosing a PMS software for your property, check out our article: How to Choose a Property Management System
While building custom integrations is on the table for large hotels, it's practically not doable for small and mid-sized hotel properties. Adding custom integrations can be expensive, complicated and time-consuming. Aim for a PMS that integrates with all mission-critical software out of the box.
Integrations should ideally be facilitated via an API to improve connectivity and mitigate errors or downtime.
Channel Manager
The Channel Manager, or channel management software helps manage connectivity to OTAs like Expedia, Booking.com or even a Short Term Rentals platform like Airbnb.
While hotel PMS doesn't always come with an integrated Channel Manager, it's important that your vendor offers post-sales integration to a Channel Manager, just in case there's no module already added with the platform.
Your distribution channels (OTAs e.g. Expedia, Booking.com, Agoda, Hotelbeds, Airbnb, etc.), mobile applications, airlines, and the Global Distribution System (GDS) need to be properly synchronized with a channel manager to your PMS. Doing this eliminates manual management of the booking process and facilitates all the associated transactions, automatically.
The Channel Manager connects directly to the PMS and provides a single interface to control and distribute room inventories across various channels. All bookings are synchronized, and room availability is updated in real-time across all channels.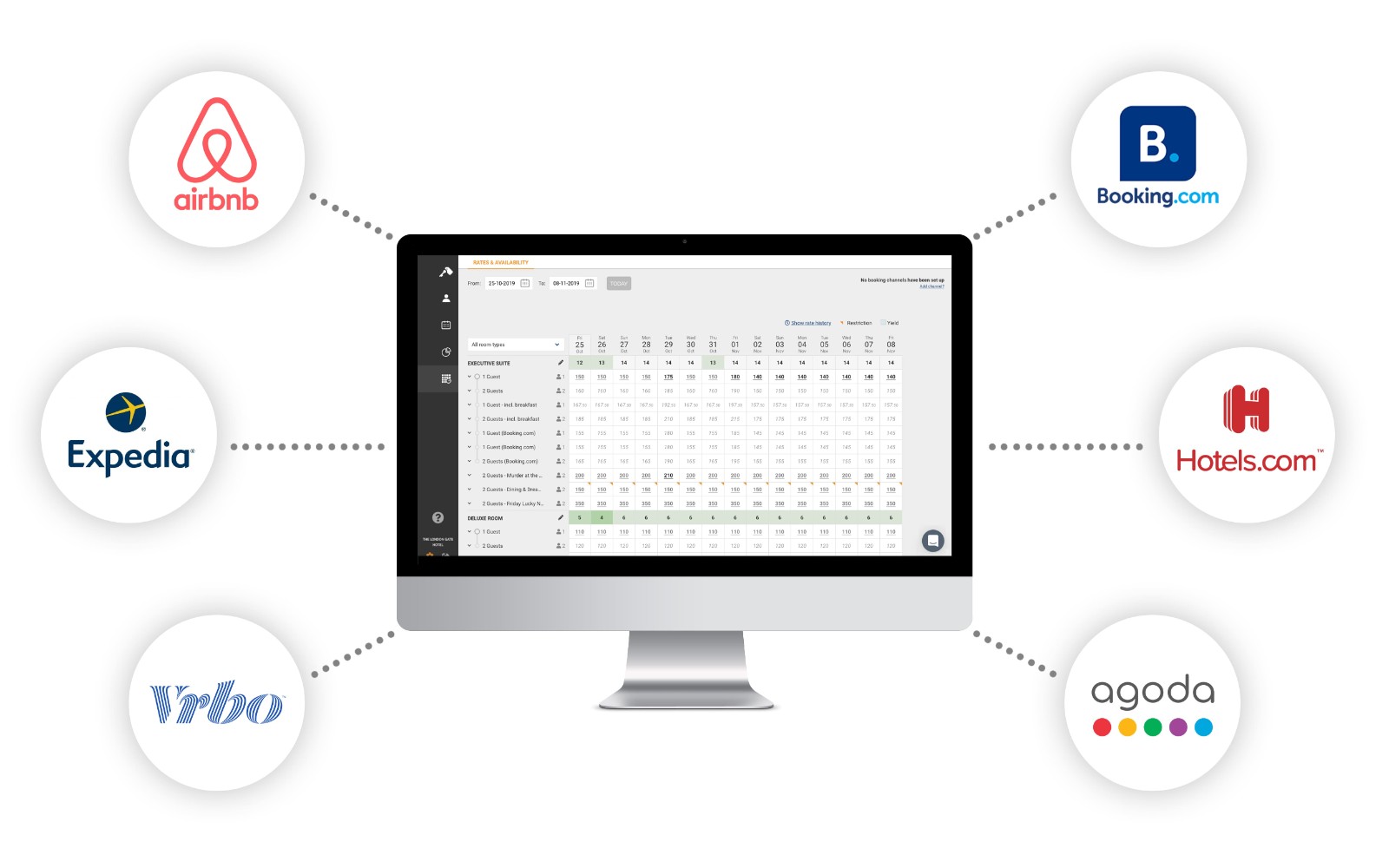 Revenue Management System
With an integrated Revenue Management System, a PMS allows hoteliers to implement flexible, data-driven strategies. This has a major impact on revenue, and ensures better rate management.
Most PMS will have the ability to manually open or close availability and rates depending on occupancy to optimize sales on different channels.
Some PMS vendors have incorporated dynamic pricing modules able to perform simple revenue management tasks - and for some hotels that don't need advanced pricing reactivity, those might be enough. These systems typically work on triggers, adjusting prices when a threshold of available or booked rooms is reached.
A Revenue Management System is a more serious piece of software, and the most serious hoteliers, especially ones managing medium-sized and larger hotels will look into those for efficient yield management.
A Revenue Management System takes into account advanced algorithms, historical data from the PMS, competitors' rates, local events, and seasonal activities to determine optimal rates. This helps with maximizing revenue. A good Revenue Management System constantly monitors historical data to improve pricing strategies. It also updates prices across distribution channels to sell rooms at optimal rates, usually through the Channel Manager.
Discover the most popular Revenue Management Systems in HotelMinder Marketplace and find out which one could be the right one for your hotel!
Website Booking Engine
A hotel online Booking Engine solution (or Web Booking Engine or Internet Booking Engine) is a tool that enables your hotel to accept direct bookings from guests on your website, which is why it is often referred to as the hotel's "direct channel". In addition, the online booking engine integrates to your PMS to automatically update essential booking information, such as arrival and departure date, room rate, number of guests, room type and guest name(s).
Top-of-the-line online booking engines are fully-customized in order to match the look and feel of your website. This plays an important role in maintaining brand-consistency, thereby building perceived trust in the eye of the booker, who is engaging with your brand and its "Book now" button.
Booking engines display multiple, high-quality images of the property. They are compatible with all major mobile devices and operating systems. Multilingual functionality is also important if your hotel attracts international guests.
Discover the most popular Point of Sales Systems in HotelMinder Marketplace, and find out which one could be the right one for your hotel!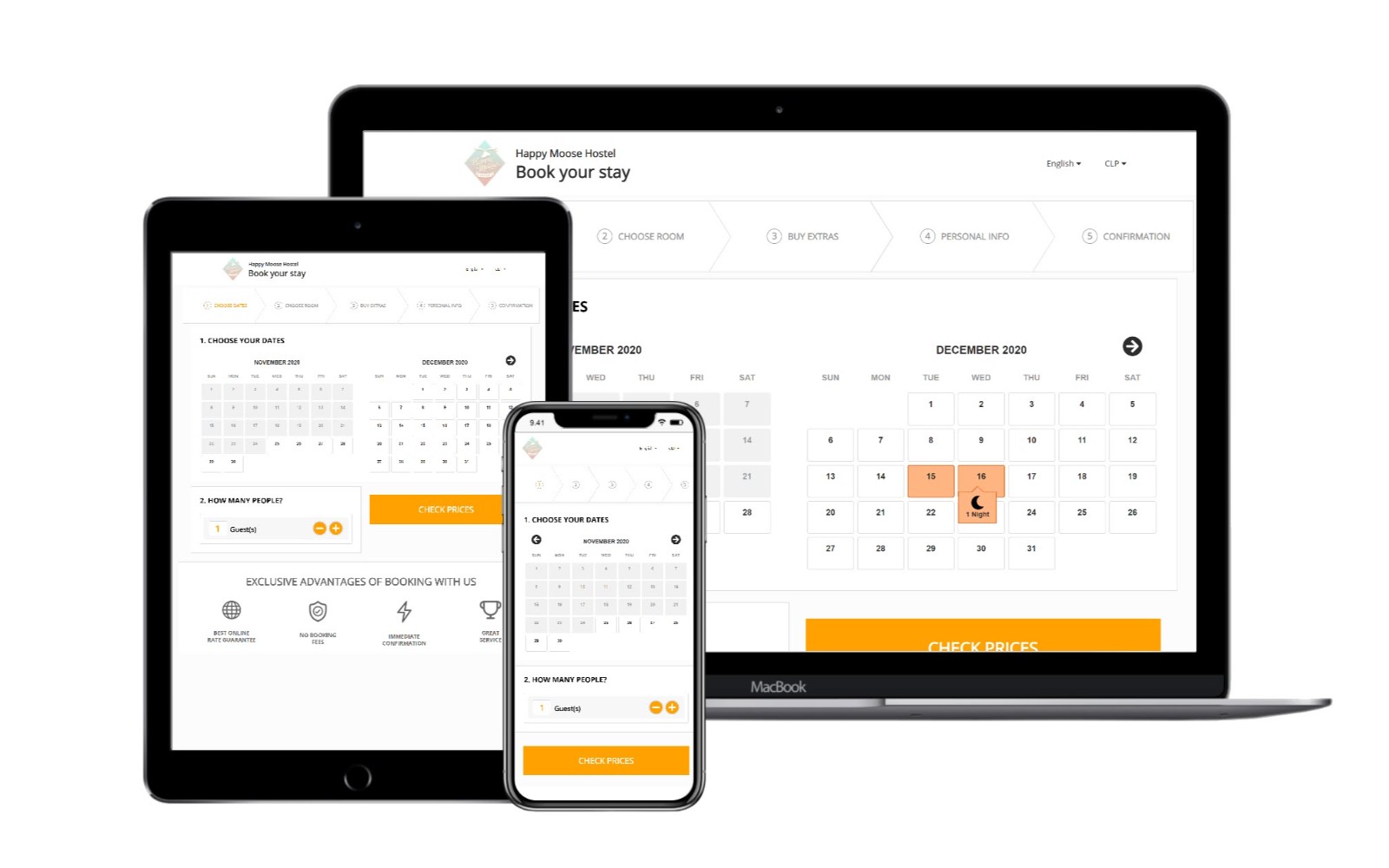 Point-Of-Sale System
If there are multiple point-of-sale terminals in a hotel, a Point Of Sales (POS) system is indispensable to handle transactions as it helps automates payments and keeps financial data in one place.
Most hotels have some kind of restaurant on the premises, not to mention properties with gyms and spas. With a PMS, hoteliers can include additional costs or discounts to the final bill for each customer. Additional costs may include:
Spa, gyms, and activities
Food and beverage services (restaurants, cafes, breakfasts)
In-room services, mini-bar items, TV, or Wi-Fi.
Discover the most popular Point of Sales Systems in HotelMinder Marketplace, and find out which one could be the right one for your hotel.
Are you looking to:
Optimize occupancy, revenue or ADR?
Upgrade your software stack?
Solve a distribution or tech issue?
Improve your hotel online marketing?
Get in touch today!
Are you looking to:
Optimize occupancy, revenue or ADR?
Upgrade your software stack?
Solve a distribution or tech issue?
Improve your hotel online marketing?
Book a Meeting Today
Payment Platform
An interface with a Payment Platform, also called Payment Gateway, will allow guests to pre-pay directly on your website, at the time of booking.
Your PMS will be able to perform pre-authorization of customers cards (that is: checking that the card is valid and that a payment is possible, without charging anything and without the presence of the guest).
If you have a physical terminal (some PMS systems now provide their own payment terminals), your reception staff will be able to take on-site payments when guests arrive.
Bonus point if you can fully-automated payments and pre-authorization system depending on cancellation policy.
Be particularly careful of hidden fees (such as interchange fees for example) with payment platform integrations. Some PMS charge a small commission that can amount to huge expenses at the end!
If you have a self check-in kiosk or a contactless check-in solution, you are already integrating with a payment solution.
Discover the most popular Payment Platforms in HotelMinder Marketplace, and find out which one could be the right one for your hotel!
Access Control System
Access Control System recognizes, authenticates and authorizes entry of a person into the premises, thereby giving complete protection and ensuring security of guests. Having a hotel access control system lets staff easily and safely grant access to each guest room when a guest checks in.
While only larger hotels used to have access control systems with magnetic cards, the industry has changed a lot over the past decade, making such contactless technology available even to smaller properties (where not having 24/7 staff makes a lot of sense).
Discover the most popular Access Control Systems in HotelMinder Marketplace, and find out which one could be the right one for your hotel!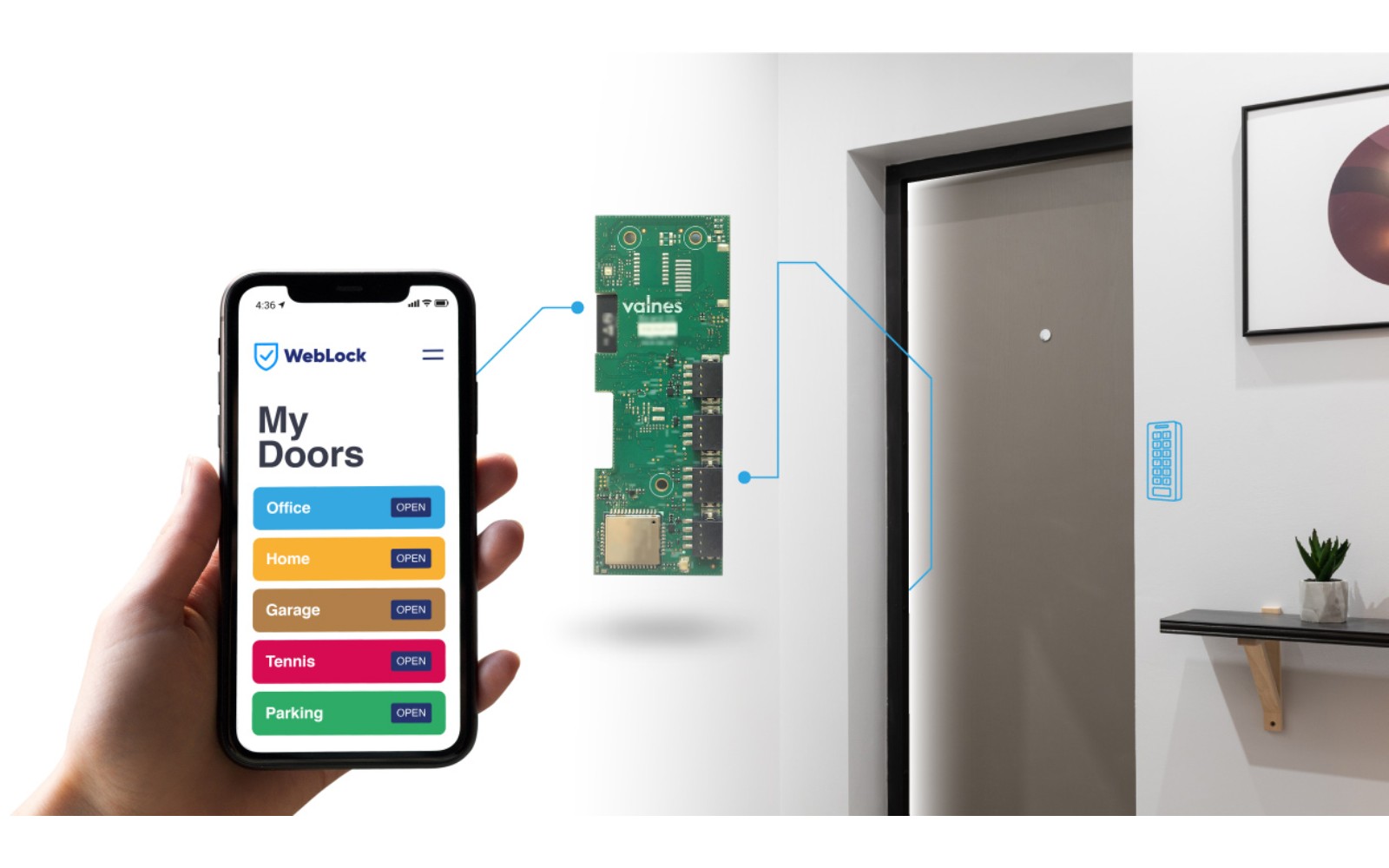 Self-Service Kiosk System
While adoption of self check-in systems had already been increasing around the world, the Covid-19 crisis has turned it into a necessity. These aren't just edgy things used by big hotel chains, but something guests have come to expect of all hotels.
These days, some next-gen PMS software offer integration with check-in kiosks and allow QR code-based check-ins.
To learn more about self check-in kiosks, check out our complete guide on self check-in technology, or discover the most popular Self-Service Kiosk Systems in HotelMinder Marketplace and find out which one could be the right one for your hotel!
Customer Relationship Management (CRM) System
CRM stands for Customer Relationship Management System and it's mostly used for bigger hotels (small and mid-size properties often do away with the basic reporting and customer data management functionalities of the Property Management System).
---
---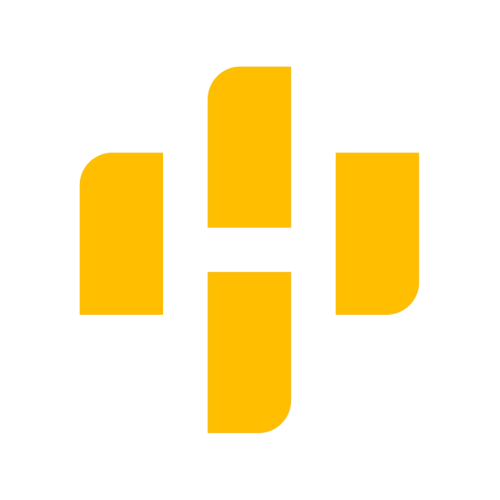 We help busy hoteliers find, setup and run the right applications and services to manage business according to their needs, budget, technical and human resources requirements.
---
---
Maximize your hotel performance with HotelMinder
HotelMinder is a leading consulting agency for hoteliers to maximize business performance with hands-on advisory & project management services; a free and unbiased hospitality knowledge platform with Tech, Marketing, Revenue and Operational content; and a marketplace for professionals from all over the world to find hospitality specific software and services that best match their vision and requirements.
Browse Academy
---
Find the best technology and expert services for your hotel business.
---
Trending Hotel Technology Content
Check out the latest Insights, News and Articles from our team and industry leading partners.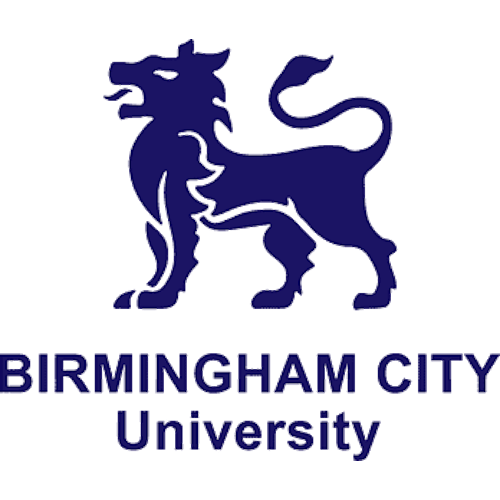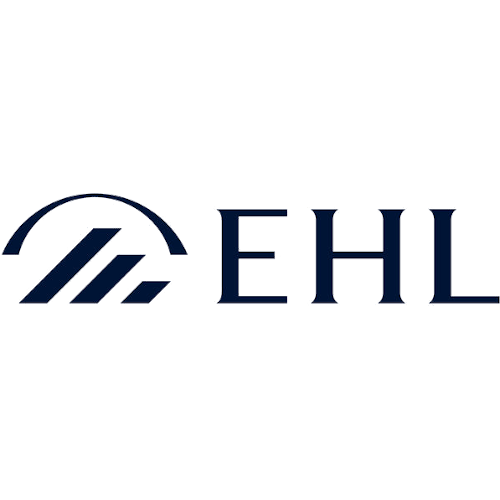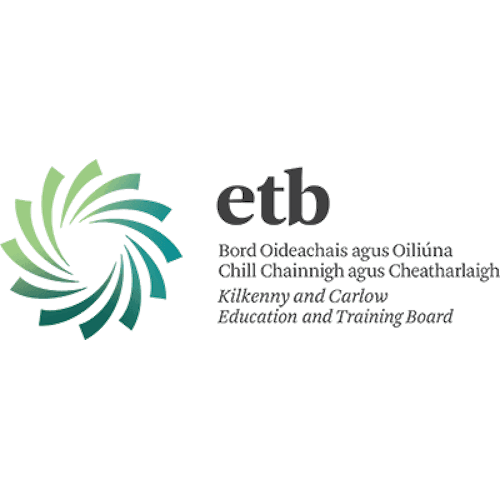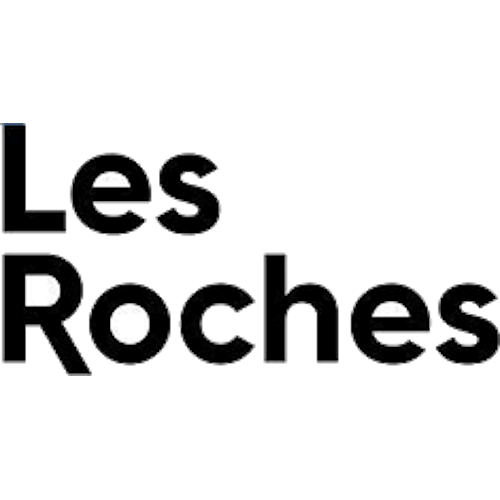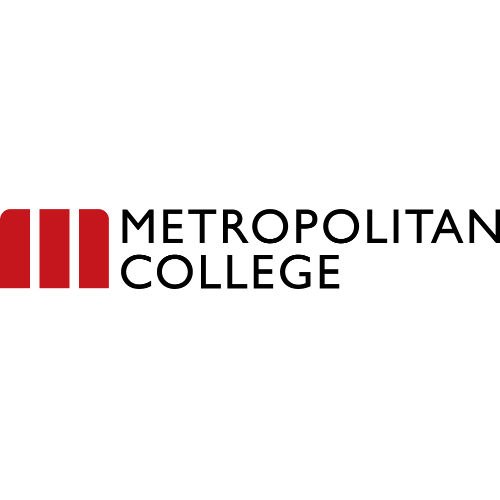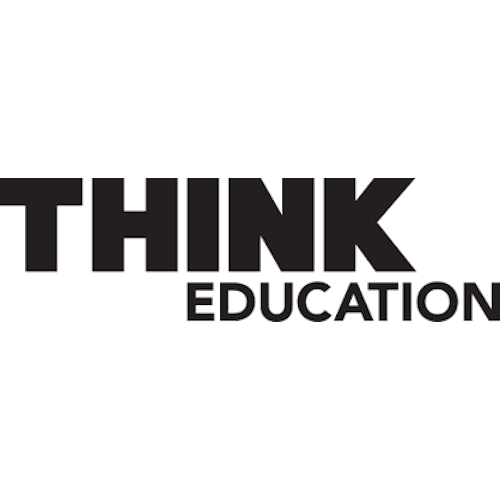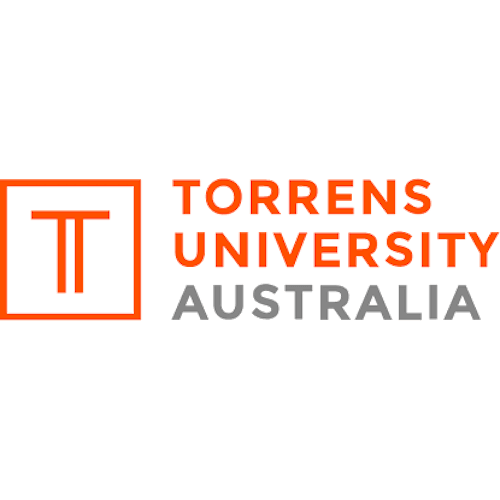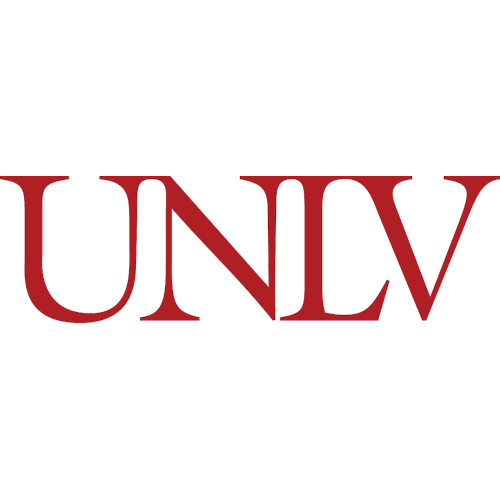 Read more insightful articles written by our partners in HotelMinder's Open Hospitality Academy.
Upgrade your hotel with HotelMinder

Firstly, we assess

We evaluate objective(s), defining opportunities and setting goals.

Then, we plan

We make a plan detailing what should be done to help reach set goals.

Finally, we make it happen

We implement change, as planned, within set timeline and budget.