HotelMinder, it's all the resources you need to transform your hotel's digital presence and maximize performance.
Get In Touch
Mews

is a HotelMinder Partner
---
Mews is an innovative hospitality cloud that empowers the modern hotelier to improve performance, maximize revenue, and provide remarkable guest experiences.
About Mews
---
Mews is an innovative hospitality cloud that empowers the modern hotelier to improve performance, maximize revenue, and provide remarkable guest experiences.
Mews is a leading platform for the new era of hospitality. Over 3,000 properties in 70 countries are powered by Mews. The Mews Hospitality Cloud is designed to streamline operations for modern hoteliers, transform the guest experience and create more profitable businesses.
Customers include Accor, Generator-Freehand, Nordic Choice Hotels, The Social Hub, Life House and Les Airelles.
Mews has been named the World's Best Independent Hotel PMS Provider by World Travel Tech Awards (2022) and won Best Place to Work in Hotel Tech (2021, 2022) from Hotel Tech Report.
The company has offices in Europe, the United States and Australia.
Mews - Reviews and Review Score
---
Mews has a Review Score of 3.35


calculated from 49 reviews across a selection of review platforms
Read the latest aggregated online reviews of Mews:
Platform without a purpose
As a guest, I don't understand the purpose of this platform, at all. Even though I have an account and have entered all information, ID details, payment information, address details, everything—for each hotel using this platform I still have to reenter everything again and again and again. And then, after I've re-entered everything and reconfirmed my card details and reconfirmed my address details and reconfirmed my passport details and reconfirmed my name and birth date and expiry dates and I've entered one-time passwords on email and sms; then the booking is saved to my account that already had this data to begin with. As a guest, this platform is a monumental waste of time. Use free platforms instead. Henrik Nielsen
very limited touch reservations - before we had to take payment for all of them manually. the guest communication emails are helpful Pros: if you want software to manage rooms and booking engine this is for you. we are a wedding venue so its not been quite as adaptable as we wanted it to be. Cons: onboarding was very complicated and set up was all on the venue, we had a lot of pre paid deposits to move over from old system and this was manual Vicky - Accounts Manager
Best PMS ever with base7 to worst Mews
wir mussten leider base7 aufgeben, da Mews base7 übernommen hatte. Seien Sie vorsichtig mit der Vertragsunterzeichnung, monatliche Gebühren für die Sicherstellung der Kreditkartendaten werden verrechnet, was ich noch bei keinem anderen PMS erlebt habe. Ich würde dieses Programm nicht mehr wählen, nur Aerger und Zeitverschwendung!!!!! Manuela Bakker
In the facts Mews don't help anyone who…
In the facts Mews don't help anyone who has commun sens it really a useless softwar, what you can have for free by Booking or any plateforme you will have to pay for. Plus they pay back until 90 days after they receive the custumers money. they behavent not like partner but crocs. Pamela calvo which is in charge of the custumer's service wrote this answer to saturday 13th august 2022. Please run away from mews this people's don't deservent to work in the turism industry whixh base on confidence. Isaac Moatty Geoffroy Marie Hotel
worst support I ever exprienced.
Great system until you face any issues, no support at all, you send a request and I've been waiting 3 weeks now no reply, then I was advised to purchase the premium service at a cost of 200 euro per month and I did hoping they will get back to me, and yet no replies. If I knew the support would be this bad, would never sign up with them. Younis Hassan
Overall Easy front desk usage
Pros: It was a very easy program to allocate guests, change allocation, see the full reservation board and change rates. Cons: Unfortunately it did not comply with the new invoucing regulations for greece so we had to switch. Ria - Sales Manager
It started out great 5 years ago...
Pros: Marketplace API connections is amazing albeit because there is tons of options you have to do your own research what is actually working well... Much of the interface is great and room setup is super flexible. We LOVED Mews so much at the beginning - a responsive support chat, behind that we had access to some DEVs - we barely used it but felt like they had an open ear albeit they where always paramount about some things they did not want to change for us (gender in reservations which is helpful in Hostels with mixed dorms etc.). Cons: Since shortly before COVID or during COVID they decided to replace human support chat with a chat robot with no human behind and the last option of contacting them to be support emails which they barely answer in under 1 week (!). They have a phone number for time critical requests but many requests are NOT time critical and we would still love an answer - additionally you have to fight a chat bot when you call the phone number. This change feels like it completely disconnects us from their team but also sometimes means that we don'T use Mews to it's full potential since we wont get answers. The knowledge base is OK but sometimes outdated, sometimes just cumbersome to use and it is nowadays the only way to get answers. It's a pretty bad situation. I understand that they had to cutdown during COVID but at the same time they managed to aquire other PMS and expand their user base so it seems focus is less on existing user base but aggressive expansion. Meanwhile their existing users are opening up to the possibility of another PMS change that they never wanted to make... Stefan - Ceo
Mews were great when we first signed up…
Mews were great when we first signed up and a breath of fresh air after we had Opera. Now they've become the same as Opera. No customer service and high fees. We want to add a PDQ machine which is linked to Mews, Mews have come back to us saying that if we have to sign a new contract which increases our fees by £1,500 per year and pay for the PDQ. Beware of all the hidden credit card fees! Also mews charges their invoices via the PMS and you have zero control over your merchant account. I would think twice before signing up with them, there's a lot of things they don't tell you up front and their contract is abusive. Olivia B
No answer from support centre
I have been trying to contact the company since the 16th of September and I still did not receive any answer. When we first started collaborating with Mews, we were assured that we would receive support whenever in need. I find it staggering that Mews is simply not replying to my e-mails and we are left without any guidance, this makes us seriously reconsider how serious of a company this is. Ada
Fantastic innovative product.
Fantastic innovative product. The PMS world has been ripe for change for many years, Mews is really leading the pack of up and comers. The company seems to be dedicated to bringing guest centric thinking to what is an industry that really needs some change. Tom
Worst ever service support
Pros: interface easy of use and integration with other applications Cons: support is not up te level market place offering products as integration with bugs Andrea - Managind Director
Toen mij vanuit een hotel gevraagd werd…
Toen mij vanuit een hotel gevraagd werd om online in te checken probeerde ik de link. Groot was mijn verbazing toen ik de naam van een vrouw te zien kreeg, verder klikken leverde mij geboorteplaats en datum op, tot zelfs het nummer en geldigheidsduur van haar eID kaart. Modest Bonvivant
Would not recommend MEWS at this time, until they get their act together. Pros: Iniutive use, browser based. Easy to access. Cons: Service has become a nightmare with MEWS over the last few months, as it is almost non existent. New and necessary features take forever to be launched. Support tickets are not handled properly and closed without an answer. Anonymous
We tried switching to a more robust PMS, but it's really not made for our business. It looks like a great platform, but just not for our use Pros: Very robust, but it didn't really work for us. All reporting is great. Connection to different channels is easy. Cons: Maybe that it didn't have the ability to view the tape chart for more than 14 day is what I disliked the most. Javier - Revenue Manager
Easy to use, lots of integrations available and great support. Anonymous
Best PMS ever! Thomas Schumacher
Great Software. Intuitive, great back office and tech support.
No Complaints. All really good so far. Pros: -Super support from the tech team during implementation and regular questions -Very complete program with all the essentials for a PMS - Integrated online payment module - Integrated Reservation engine - Staff always ready to find ways to help integrate our apartment rental business Cons: Nothing to complain really. Its a system which was manly created for hotels so its still missing some elements which are necessary for an apartment rental chain like ourselves. However, I look forward to helping them develop their software to fullfill all the needs of an apartment rental business. Daniel - Owner
Finally a user friendly PMS that works
Mews is an amazing software, that has a simple solution for many complex data processes and makes the team and the guests spend less time with burocracy. Pros: I love the easy use of the software, the constant improvement and the help service on the minute makes it for me the best PMS ever developed. Cons: The room plan but I am getting used to it. Catarina - Director Of Operations
Pros: Training, easy to use, customer based, reports, support! Cons: Very difficult to say. Copared to any other PMS this is just clever. Anonymous
We gain in efficiency, in customer experience, in accounting security Pros: Pros: - Support very good - Easy of use - Integration with other systems - Customer Experience features Cons: Cons: - Work only with internet...no connection = no system - Do not have integrated Channel Manager - Must improve on cross-selling features with packages Jc - Operation Director
Mews - Recommended For
---
Recommended for medium and large hotels and hostels in Europe and North America. Recommended for midscale and upscale properties.
Mews - Pricing
---
Standalone Property Management System starting at €300 per month without Channel Manager module - typical 2 years contract.
Mews - Pros & Cons
---
Pros:
Mews has 53 registered integrations with third party applications
Mews offers an exclusive offer on Hotelminder: Get a 10% discount on Mews platform fees
Cons:
Mews has a low average review score of 3.345, calculated from 49 reviews
Mews is an expensive solution with a high pricing ranking
Articles mentioning Mews on HotelMinder
---
Compare Mews to Alternative Solutions
---
We work and partner with passionate industry leaders to transform hospitality and empower ambitious hoteliers across the globe maximize performance, guests satisfaction and coworkers engagement thanks to modern technology and expert know-how. Compare Mews with:
35126
2
1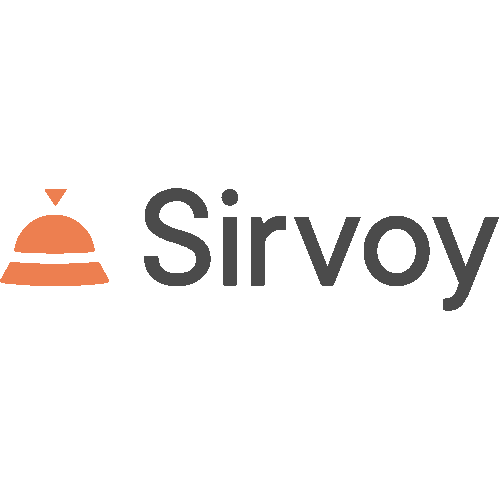 An easy to setup and feature full all-in-one solution designed for small to medium sized properties everywhere, like hotels, b&bs, hostels and campsites.
Sirvoy is a hospitality software provider that offers a comprehensive, cloud based suite of applications including a Property Management System, Booking Engine and Channel Manager.
Its affordable price tag means that it's accessible to smaller or newer businesses that need to dream big on a small budget and scales with them as they grow, be it: hotels, motels, hostels, B&Bs, lodges & guest houses.
SPECIAL OFFER — Sign up for a trial now to get 50% discount on your first 3 months
21554
2
2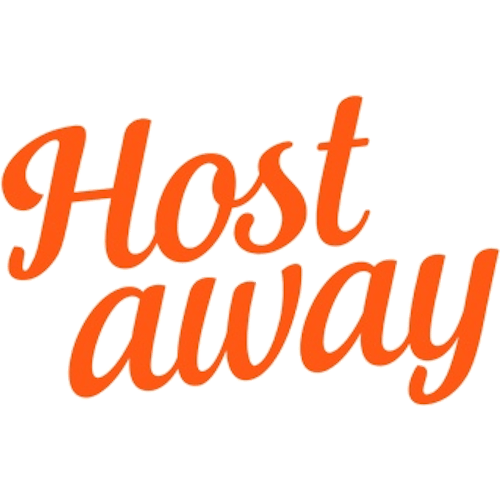 Hostaway is an all-in-one vacation rental software for professional property managers who want to get more bookings with less hassle. We make it easy for you to get more out of your business while spending less time with tedious manual tasks.
Hostaway has become a market leader in marketing, sales, management, reporting, and communication for vacation rental property managers.
We have one of the largest marketplaces in the industry and deep integrations with Airbnb, VRBO, Expedia, Booking.com, and more.
SPECIAL OFFER — Sign up for a demo and get 50% off the setup fee!
6778
2
2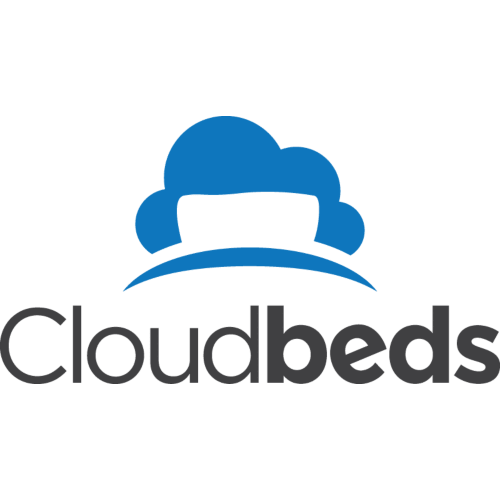 Founded in 2012, Cloudbeds is the hospitality industry's fastest-growing technology partner, serving a global customer base of thousands of properties across 157 countries.
Its award-winning Cloudbeds Hospitality Platform seamlessly combines operations, revenue, distribution, and growth marketing tools with a marketplace of third-party integrations to help hoteliers and hosts grow revenue, streamline operations, and deliver memorable guest experiences.
Cloudbeds was named No. 1 PMS and No. 1 Hotel Management System by Hotel Tech Report in 2022, Best PMS and Best Channel Manager by the World Travel Tech Awards in 2021, and has been recognized by Deloitte's Technology Fast 500 in 2021.
SPECIAL OFFER — Sign up for a demo and receive $200 of free credit
Browse the best hotel software & services in HotelMinder Marketplace or get in touch with an expert.