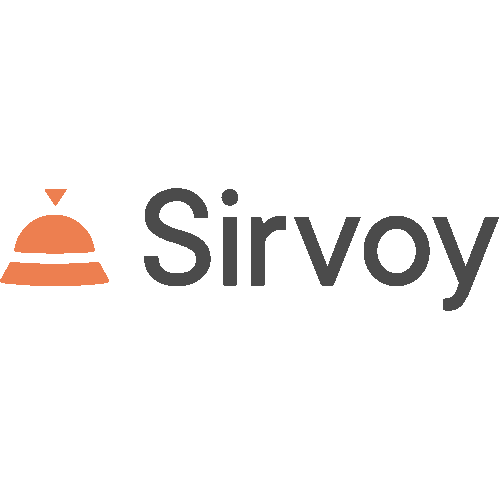 HotelMinder, it's all the resources you need to transform your hotel's digital presence and maximize performance.
Get In Touch
Sirvoy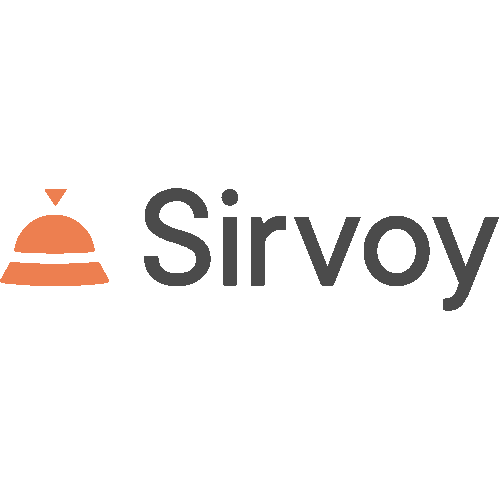 is a HotelMinder Expert Partner
---
An easy to setup and feature full all-in-one solution designed for small to medium sized properties everywhere, like hotels, b&bs, hostels and campsites.
About Sirvoy
---
An easy to setup and feature full all-in-one solution designed for small to medium sized properties everywhere, like hotels, b&bs, hostels and campsites.
Sirvoy is a hospitality software provider that offers a comprehensive, cloud based suite of applications including a Property Management System, Booking Engine and Channel Manager.
Its affordable price tag means that it's accessible to smaller or newer businesses that need to dream big on a small budget and scales with them as they grow, be it: hotels, motels, hostels, B&Bs, lodges & guest houses.
Sirvoy - Reviews and Review Score
---
Sirvoy has a Review Score of 4.65


calculated from 254 reviews across a selection of review platforms
Read the latest aggregated online reviews of Sirvoy:
Not easy to work with anymore
No customer service. No help. Constant changes that do not help it go easier. It's like you guys want us to hold your hand daily just to work when you can't even help in customer service Pros: It USED to be easy to work with up until you all had to update last year. Now it's nothing but miserable Cons: The constant need of authentication codes and the way we enter in phone numbers now. The whole phone number now is not separated into sections making it easier to read fast. Now we have to dissect the number slowly but hope we do it fast enough because the phone hangs up if you're not fast. Tami - Manager
Easy to use, can get started in a few minutes, very good support, for questions the answer and solution comes immediately Pros: I have been using Sirvoy for 12 years, therefore I see how well it has developed. The team is constantly refining and adding very useful features. Others don't, they create a product and roll it until it becomes obsolete Cons: nothing to complain about, software always works very well Istvan - Owner
Efficient, reliable, easy to use and to set up.
The team is always there to help with the Chat support. They even work in French when I can't find the word in english. Pros: After many search on the net and after truing many other solution, Sirvoy is just perfect. Not to complicated, very manageable, and cost effective. Cons: Can't say, everything works pefect for me and when it doesn't, the tech support finds solution with me. Andre - Hostel Owner
I have worked with Sirvoy before. I had to change platforms at one point, I can't remember why, and I change to Little Hotelier. Sirvoy beats Little Hotelier by far with their amazing customer support. Any questions I have gets answered immediately, where as with Little Hotelier you wait for weeks. Sirvoy is easy to use, easy to set up. Definitely recommend. Pros: Customer service is best to none. It's user friendly, easy for non computer geeks. Cons: Nothing so far. I don't find it easy to work online, but Sirvoy is constantly there to support and help me wherever I need. Alexandra - Hotel Manager
Very good hotel management system for small business.
Great and budget conscious for our needs (small hotel) that takes a lot of work out of our hands. Pros: We really like the simplicity of the product, its ease of implementation and great customer support (not that this is needed a lot). Cons: We would like to have seen a little more development towards creating packages (by combining from existing products/extra services), but as our focus on packages is still quite small, we tend to ignore this. Robin - Owner
Hard for Business Analyst
Pros: It is easy to learn, great customer support and workable. Cons: I worked as a revenue consultant and found it difficult to do basic data analysis with Sirvoy. It has a statistic page, but that is all there to it. It lacks the fundamental report like history and forecast reports which every other PMS system can provide. So I checked with the support team whether they can provide us a history and forecast report function that can generate the data to CSV or excel file. And I was told that other customers before me have requested a similar function and they will add my name and email to the requesters' list. But they cannot give an exact time frame for when it will be implemented. Clearly, I am not alone, and I wonder why Sirvoy can't implement this. If a hotel uses Sirvoy, it is for recording/keeping all important data. But with limited data retrieval and a lack of reports, then it is worth for? Kaung - Revenue And Distribution Consultant
Customer Support is Great
Pros: I'm new and learning but it is quick to get support and I like that they have lots of articles to help guide me through the task I'm trying to complete. Cons: It isn't as pretty to look at or find answers to things without contacting support but it's great for the price and the high level of service I get when I ask. Austin - Innkeeper
Changed the lives of everyone involved in the business. Also love the long trial, which makes it an easy sale to everyone else, when you can showcase how it works without having to pay for anything upfront. I can see how some people find it confusing in the beginning - but I used YouTube, and got a hang of it in a couple of hours. Pros: Calendar, ease of use, easy integration to website, good price, no "risk".... I am sure I could go on and on about it. Cons: Wish I could customize more, but for a standardized solution - I think it is a 10/10. Fredrik - Exec Manager
Uncomplicated perfect solution
V professional service, uncomplicated, intuitive and functional. Customer service is educated and knowledgeable (even if based overseas- no perceptible language barriers)I've been surviving with Wix Hotels- which is a shockingly poor booking engine and does not any way compare to the superior quality of Sirvoy's. Pros: Love the fact that you just drop the HTML code into your website and away you go. Cons: nothing so far- I'm on the free trial so hopefully nothing will change once I'm paying for the service Siobhan - Owner
time saving, easy to use, simple guidance when needed Pros: easy daily use, does it all for our business, channel manager is a big plus, prompts me when making an error. fantastic back up, Sirvoy has made our daily PMS a pleasure to use Cons: I cannot fathom pasting into emails or sms boxes. Warren - General Manager
Sirvoy - Recommended For
---
Recommended for small hotels and short-term-rental properties in Europe, North America, Asia-Pacific, Middle East and Africa and Central and South America. Recommended for economy properties.
Sirvoy - Pricing
---
Starting from only $9 per month for the Starter version and 2 rooms / units.
Sirvoy - Pros & Cons
---
Pros:
Sirvoy has a high average review score of 4.64961, calculated from 254 reviews
Sirvoy is an affordable solution with a low pricing ranking
Sirvoy is a popular solution with a high popularity ranking
Sirvoy offers an exclusive offer on Hotelminder: Sign up for a trial now to get 50% discount on your first 3 months
Cons:
Sirvoy has very few (1) registered integrations with third party applications
Property Management Software by Sirvoy
---
Sirvoy is a well rounded Property Management System designed for small to medium sized properties like hotels, b&b's, hostels and campsites. Daily operations can be handled with minimum effort as even complex tasks are regulated and simplified.
For an unbeatable €9 a month the starter plan delivers some serious bang for your buck. For example, you can track bookings and availability, send automated SMS and emails, organise housekeeping, produce reports, control rooms and rates and manage payments, as well as enjoy full access to 24/7 support.
Bonus: Sirvoy is one of the few PMS solutions allowing hoteliers to run Google Hotel Ads (using the Pro version).
Hotel Management Software by Sirvoy
---
With a single interface, Sirvoy's feature full channel manager, booking engine and PMS allows you to manage your property under one software roof.
It's full service approach means that it has everything you need to run your business successfully without the worry or hassle of integrating and maintaining different systems.
Customise Sirvoy multilingual booking engine to suit your website and maximise commission free direct bookings, whilst simultaneously allowing Sirvoy's channel manager to take care of your distribution strategy. The inbuilt Property Management System is the heart of the software, processing all this information and automating much of the front desk operation.
Compare Sirvoy to Alternative Solutions
---
We work and partner with passionate industry leaders to transform hospitality and empower ambitious hoteliers across the globe maximize performance, guests satisfaction and coworkers engagement thanks to modern technology and expert know-how. Compare Sirvoy with:
21554
2
2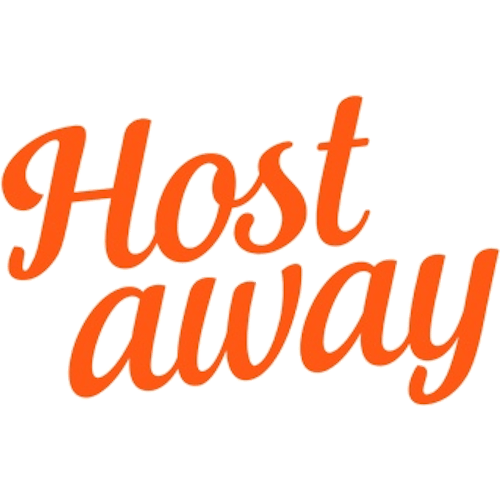 Hostaway is an all-in-one vacation rental software for professional property managers who want to get more bookings with less hassle. We make it easy for you to get more out of your business while spending less time with tedious manual tasks.
Hostaway has become a market leader in marketing, sales, management, reporting, and communication for vacation rental property managers.
We have one of the largest marketplaces in the industry and deep integrations with Airbnb, VRBO, Expedia, Booking.com, and more.
SPECIAL OFFER — Sign up for a demo and get 50% off the setup fee!
6778
2
2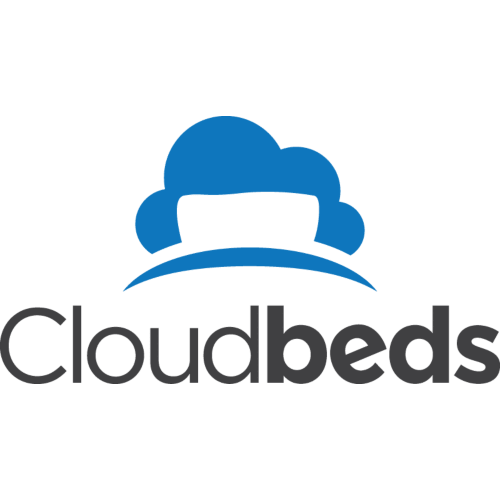 Founded in 2012, Cloudbeds is the hospitality industry's fastest-growing technology partner, serving a global customer base of thousands of properties across 157 countries.
Its award-winning Cloudbeds Hospitality Platform seamlessly combines operations, revenue, distribution, and growth marketing tools with a marketplace of third-party integrations to help hoteliers and hosts grow revenue, streamline operations, and deliver memorable guest experiences.
Cloudbeds was named No. 1 PMS and No. 1 Hotel Management System by Hotel Tech Report in 2022, Best PMS and Best Channel Manager by the World Travel Tech Awards in 2021, and has been recognized by Deloitte's Technology Fast 500 in 2021.
SPECIAL OFFER — Sign up for a demo and receive $200 of free credit
3895
3
1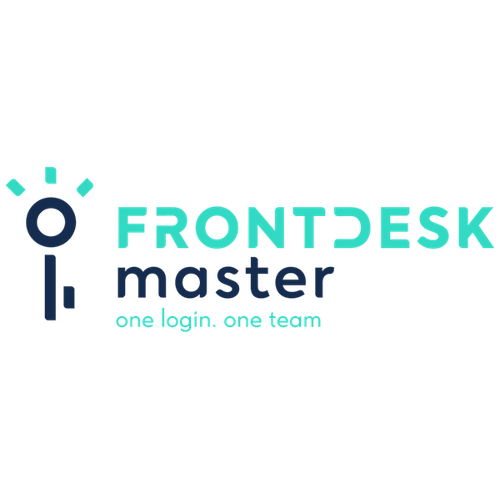 FrontDesk Master is an affordable all-in-one solution with one login to use PMS, Channel Manager, and Booking Engine. It's a perfect match for hostels of different shapes and sizes, hotels, guest houses, and posadas.
FrontDesk Master gives you powerful integrations and updates and helps you save hours of manual work while reducing paperwork. Solutions like online check-in, online payments, or online invoicing help you offer the best experience for your guests and your team.
FrontDesk Master is used by 1000+ users, to simplify the operations and track performance of their properties. It's an easy and powerful alternative to the outdated systems, without set up fees, contract or long term commitments.
SPECIAL OFFER — Free extended trial
Browse the best hotel software & services in HotelMinder Marketplace or get in touch with an expert.