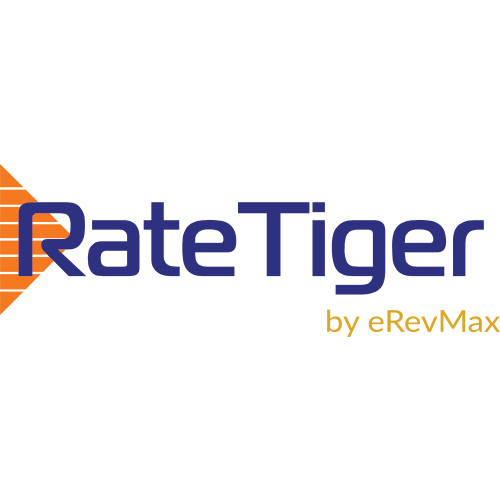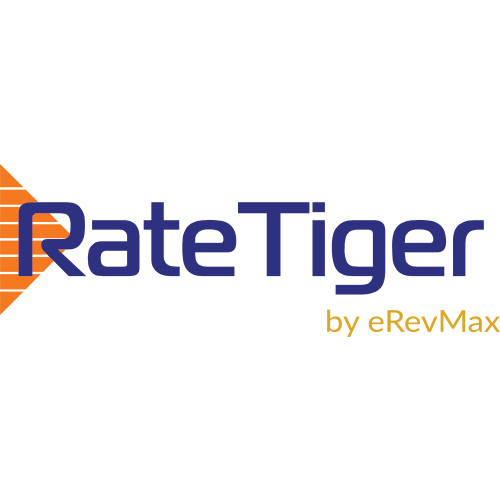 RateTiger
RateTiger
is an Expert Partner
---
Pioneer in hotel online distribution, RateTiger by eRevMax offers Channel Manager, CRS, Booking Engine, GDS Connectivity, Metasearch Management, Rate Shopper, Website Design and Digital Marketing Services for hotels globally.
HotelMinder Special Offer — 14-days Free trial, Free set-up & 30% discount on annual subscription
---
RateTiger by eRevMax is considered a leader in Hotel Channel Manager, Rate Shopping, CRS, Booking Engine, GDS Distribution, Metasearch management and Website Design solutions to independent boutique properties as well as small, mid-size and large hotel chains and resorts worldwide.
RateTiger connects to over 450 distribution and technology partners worldwide. It has deep two-way integration with distribution channel partners including Booking.com, Expedia, Agoda, Airbnb, Google, HRS, Hotelbeds, among various others. It also offers connection to leading PMS, RMS, CRS, Booking Engine and other hotel technology systems for a seamless online distribution experience.
Data security and privacy is a key aspect for RateTiger, hence the company is ISO and PCI certified as well as GDPR compliant. It provides 24x7 multilingual support to hotels globally to assist in revenue generation objectives.
RateTiger - Recommended For
---
Medium & Big hotels everywhere. RateTiger by eRevMax is one of the most trusted, well known brand in the industry.
RateTiger - Pricing
---
Starting at €59 for the basic Channel Manager and for few units. Price increases depending on the property size, number of units and modules selected.
Channel Manager by RateTiger
---
RateTiger Channel Manager is a cloud-based solution offering seamless channel connectivity. It offers a vast network of over 450 distribution channels including global and regional OTAs, tour-operators, GDS and Metasearch channels.
RateTiger Channel Manager is a market leader and offers:
- Real-time Rate and Inventory updates through Pooled Inventory model.
- Reservation Delivery from multiple OTAs directly to the hotel PMS.
- Easy to use dashboard with intuitive features.
- Seamless onboarding process.
- 24x7 multilingual customer support.
- 99.9% system uptime.
- ISO and PCI certified, GDPR compliant.
Booking Engine by RateTiger
---
RateTiger Booking Engine helps hotels offer their guests a fast and seamless booking experience. It allows hotels to keep their rates and inventory in sync across all channels including hotel brand website.
RateTiger Booking Engine offers:
- Simple and compatible Booking Engine solution which can be integrated to hotel brand website.
- Create & manage promotions, rates, availability & restrictions on hotel brand website.
- Supports multiple languages and currencies, hot dates and promo codes.
- Flexible pricing model to manage costs on new and existing bookings.
- Manage ancillary revenue through add-on services like car parking, spa, packages etc
Rate Shopping & Market Intelligence Software by RateTiger
---
RateTiger Shopper offers hotel rate intelligence solution providing competitor prices from across multiple channels.
RateTiger Shopper provides:
- A clear picture of competitor and market movement.
- Helps hotels apply dynamic pricing strategies effectively.
- Monitor and manage Rate Parity across channels.
- Understand Rate Positioning to optimize price points profitable.
- Get Scheduled as well as On-Demand Rate reports.
- 24x7 multilingual customer support.
Metasearch Management Software by RateTiger
---
With RateTiger Metasearch Management, hotels can instantly publish rates and availability to all major metasearch engines including Google, TripAdvisor, Trivago, HotelsCombined, Kayak and Skyscanner.
Benefits of managing Metasearch through RateTiger:
- Connect to popular metasearch channels and manage all campaigns together.
- Display hotel availability & rates in real-time to acquire high quality leads.
- Get more direct bookings to reduce cost paid to OTAs as commission.
- Interact with your guest at every point for customer lifecycle management.
B2B Distribution Solution by RateTiger
---
RateTiger offers connectivity to a whole range of B2B distribution providers including GDS, Wholesales, Tour Operators and Consortia, providing an unparalleled exposure to hotels.
RateTiger connects to the top GDSs including Sabre, Travelport and Amadeus – some of the key benefits of our B2B distribution connectivity includes:
- Visibility into key markets to attract more bookings for your property.
- Connect to 6,00,000+ travel agents worldwide through the GDSs.
- Diversify your guest mix with corporate bookings at minimum cost.
- Deliver reservations directly into hotel PMS with seamless 2 way integrations.
- Access and manage your hotel presence on GDSs and wholesalers from a single platform.
- Secure connections under ISO and PCI certifications.
- 24*7 multilingual support for any queries or consultation.
RateTiger Alternatives & Competitors
---
Below you can find the 3 most popular alternatives to RateTiger in HotelMinder Marketplace.
24584
2
3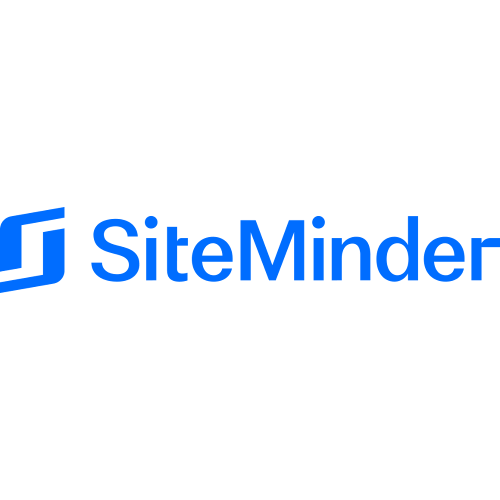 Premier Partner
Probably the world's most powerful hotel Channel Manager. SiteMinder also offers Booking Engine and Website Builder products, making it a complete guest acquisition platform.
54526
2
2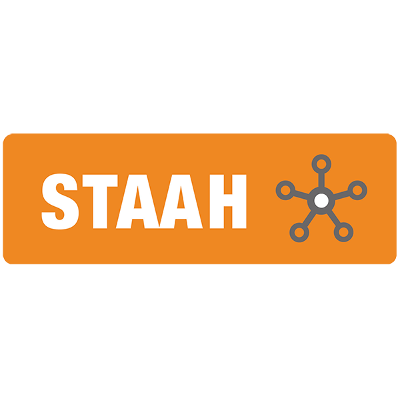 Premier Partner
Reliable, powerful and customizable Channel Manager and Booking Engine, used by and recommended for medium to big hotels. Connected to most of the big PMS solutions.
115
2
2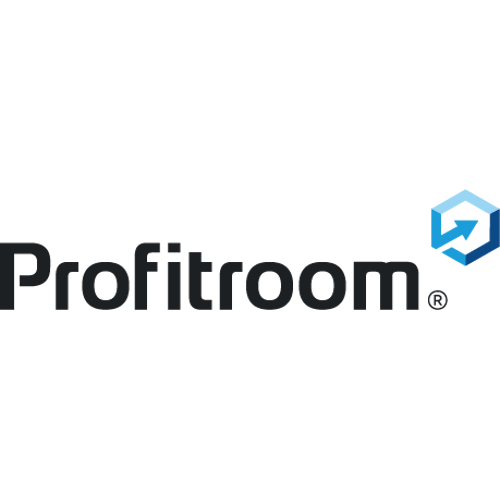 Premier Partner
A powerful distribution tool enabling the creation of a uniform and consistent pricing strategy across all your channels. Part of the Profitroom Suite with Booking Engine 360.