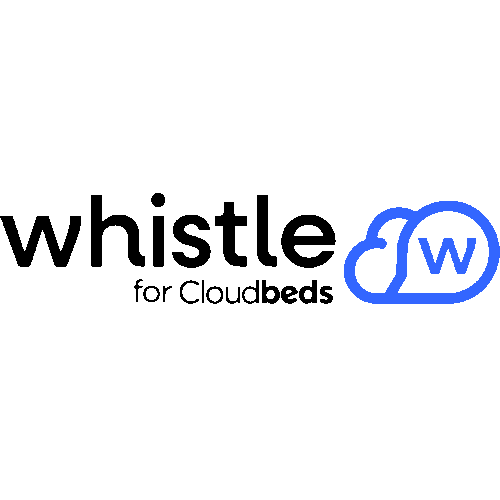 HotelMinder, it's all the resources you need to transform your hotel's digital presence and maximize performance.
Get In Touch
Whistle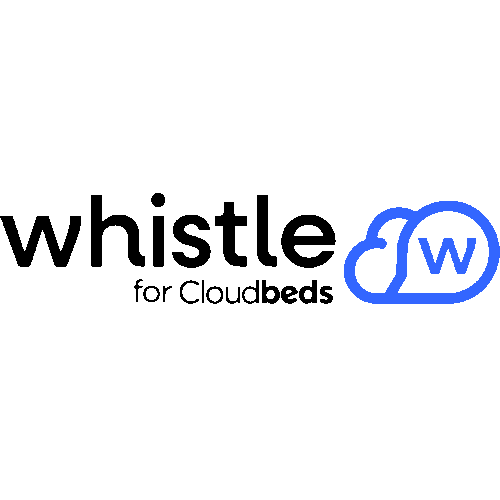 is a HotelMinder Expert Partner
---
Whistle for Cloudbeds is an enhanced guest engagement solution that gives lodging businesses the tools to drive incremental revenue, increase guest satisfaction, streamline internal operations and deliver more meaningful contact and customized interactions throughout the entire guest journey from discovery to post-stay.
About Whistle
---
Whistle for Cloudbeds is an enhanced guest engagement solution that gives lodging businesses the tools to drive incremental revenue, increase guest satisfaction, streamline internal operations and deliver more meaningful contact and customized interactions throughout the entire guest journey from discovery to post-stay.
Whistle - Reviews and Review Score
---
Whistle has a Review Score of 4.71


calculated from 129 reviews across a selection of review platforms
Read the latest aggregated online reviews of Whistle:
Non-intrusive, real-time, guest communication is critical to our success!
Overall, Whistle is critical to the success of our operation. Because our resort is so small, our staff is often pulled in many different directions, and do not have the luxury of staying tethered to a specific workstation. With the Whistle Mobile App, we are able to stay in real-time contact with all our guests, even if we're up on the floors cleaning rooms, or out on the deck cleaning the pool, etc. Pros: A majority of people in the world prefer the platform of text message when communicating with anyone. Now, we have the ability as a hotel to have this level of communication with our guests. We use this software to prepare our guests for their arrival, complete their digital guest registration, provide real-time feedback in regards to their experience and prepare them for departure and hopefully, their eventual return. Cons: I wish the artificial intelligence was a little more intuitive. Whistle gives you the opportunity to prepare hundreds of FAQ's and their appropriate responses. The idea is that as your guests being to ask these repetitive and simple questions, Whistle can learn the typical response and automatically reply, taking this routine but demanding task off your plate full of responsibilities. Unfortunately, like an unsure but capable new employee, it is constantly looking for approval before providing the correct answer it already knew. Doesn't save much time if I have to "ok" everything that I already told it to say... Corey - General Manager
Our overall experience with Whistle is we will never live without it. I highly recommend anyone in the Resort/Hotel service business to get hooked up with the software. It will make your life so much easier! Pros: Whistle software has greatly enhanced communication throughout our Resorts. Both with internal customers & staff but also with all of our guests. Guests just LOVE the ability to text our front desk and our front desk staff LOVE the ability to get information out to all guests or just some guests instantly. This communication has increased our boat rentals, length of stays and even our concierge services. I would not run a Resort without Whistle! Cons: I cannot say there is anything I dislike about the software. However, it could do more tasks within the software, and we have spoken with the company about the possibility for them to adapt the software to our needs. This is not a Con, as what the software was built to do, it does very well. We have simply asked them if they can make it do more to fit a need in our Organization, and they have responded, which is really a Pro! Dean - Cfo
We have solved a lot of communication problems with our guests and employees . Pros: I can communicate with the guests, employees at our call center, and our sister resort. Cons: It logs me out if I'm not actively using it for a while. Dawn - Front Desk Manager
Great for streamlining guest communication
Pros: integration with our PMS and keyless locks, very simple to get started. Cons: Need more upfront training before going live, but they do have good online resources Thomas - Lodging Manager
It has freed up some time for me, left me with more privacy as far as what my guests have access to (my cell) and so far all of my guests have used it multiple times just to chat with me or make a request. Pros: I was texting our guests as on my cell as we switched to self-check in in 2019. This has freed me up to not only not have our guests text me on my private phone, but I use the automated messages and now feel great knowing they will be reminded of their door code and where to park. It amazes me how many guests do not read their email.. lol Cons: Because we are so small, I would love to upgrade but it is outside of my budget at this time. Also, I have not figured out how to see all the guests who are checked in that I am communicating with. I just see the one person that I am communicating with. User error maybe? Jan - Owner/Innkeeper
Whistle While We Work - Makes Communicating With Guests Very Easy
Pros: How quickly we can get in contact with guests. Cons: I don't like that we can't send direct photos anymore. Only can send links to photos. Brendan - Marketing Manager
Pros: Automated messaging and guest communications give us the ability to focus on other aspects of the business. We would highly recommend using this product! Cons: We're still struggling with some areas of implementation. We haven't been able to fully deploy all of the functionality but it is pretty intuitive. Perhaps another session or two with an implementation guru would help. Though they are in high demand and do not offer many calendar openings at this time. We're grateful the product is fairly intuitive. Samantha - Guest Experience Officer
Communicate easily with guests at your property
Very pleased. Pros: I like the ease of use and the abiliy to immediately communicate with all guests coming or going. Cons: It can become a little cumbersome when having multiple guests in the same room or international travelers. Simon - Manager
Great App To Communicate With Guests
Pros: Whistle Messaging makes life so much easier to communicate with our guests at both our Hotels. It's easy, quick, and saves us a lot of time & trouble. Cons: There is nothing I like the least, I find that everything is great. Isa - Housekeeping Manager
Obtaining guest info prior to arrival and giving information and responding to requests. Pros: The text messaging option is helpful for responding to guest requests. Cons: Auto reply needs some adjusting to answer questions more accurately. Kimberly - Director Of Front Office
Whistle - Recommended For
---
Recommended for medium and large hotels in Europe, North America, Asia-Pacific, Latin America and Middle East and Africa. Recommended for economy and midscale properties.
Whistle - Pros & Cons
---
Pros:
Whistle has a high average review score of 4.71, calculated from 129 reviews
Whistle has 17 registered integrations with third party applications
Whistle offers an exclusive offer on Hotelminder: Sign up for a demo and receive $100 of free credit!
Cons:
Compare Whistle to Alternative Solutions
---
We work and partner with passionate industry leaders to transform hospitality and empower ambitious hoteliers across the globe maximize performance, guests satisfaction and coworkers engagement thanks to modern technology and expert know-how. Compare Whistle with:
350
3
2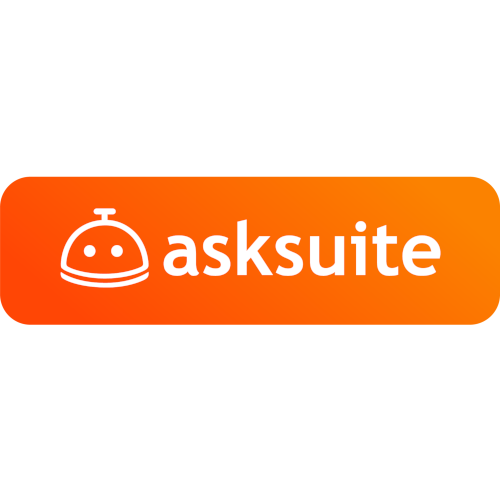 Asksuite is a reservation chatbot and service channel management focused on increasing direct bookings and central reservation productivity. It just won Hotel Tech Award 2020 on the Chatbot category.
44
0
0 HDB is the new generation premium call center with 24/7 multilingual sales representatives to assist travelers and generate direct sales for hotels.
23
0
0 Easyway is a hotel communications platform that integrates with all commonly-used messaging apps. Talk with your guests whenever and wherever.
Browse the best hotel software & services in HotelMinder Marketplace or get in touch with an expert.