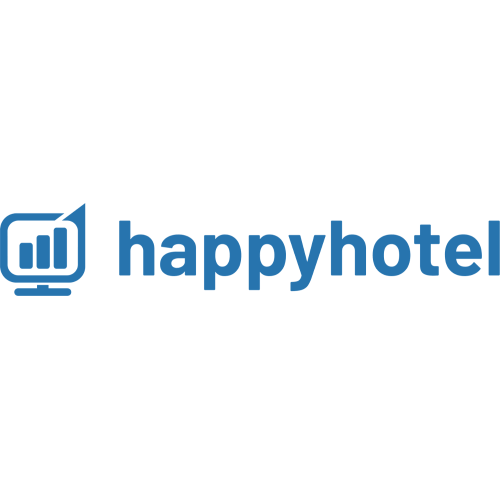 HotelMinder, it's all the resources you need to transform your hotel's digital presence and maximize performance.
Upgrade your Hotel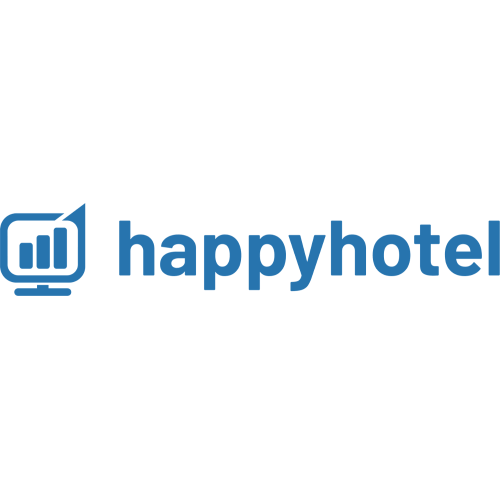 happyhotel
happyhotel
is a HotelMinder Partner
---
An easy and simple revenue & yield management system for all hotels to increase revenue through data analysis, forecasting, price decisions and automation.
About happyhotel
---
happyhotel is a cloud-based hotel software specially designed for small and medium-sized hotels but it can be used by all hotel sizes. Hoteliers can achieve more revenue without a great deal of prior knowledge. The hotelier gets past, current and future values of RevPar, Occupancy, ADR and Revenue.
Through the booking pace graph and on the books evaluation the hotelier can react to the current market conditions. Furthermore, the hotelier can review the important reports every day and get an alert if the values do not correspond with the budget.
happyhotel uses a special formula and an algorithm that gives the hotelier the best price recommendation for his hotel or each of the hotel segments and room types. With an interface to the hotel PMS happyhotel gets all data to analyze the hotel. happyhotel facilitates the hotelier's life through automatic processes so that he can concentrate on other things.
After you have tested the demo for free, happyhotel support team will set up an account with your hotel data and establish the connections to PMS and Channel Manager.
happyhotel - Recommended For
---
Recommended for small, medium, and large hotels in Europe. Recommended for economy and midscale properties.
happyhotel - Pricing
---
5€ per hotel room per month for the yielding tool and algorithm. Analytics from Property management system is free.
Revenue Management System by happyhotel
---
The happyhotel revenue and yield management system has a simple dashboard that supports the hotelier in the data analysis of the most important hotel KPI's.
In the analysis area the hotelier can compare and analyze the different hotel KPIs. Turnover, RevPar, ADR and occupancy as well as the booking curve and pickup are displayed. Furthermore, the KPIs can be displayed for booking channels and market segments.
In the Prices section, the hotel's prices and rates are dynamically adjusted. The algorithm detects fluctuations in demand and, using simulation models, calculates the best possible price for a certain period of time that can be achieved on the market.
Through the event calendar you always have the most important dates in view. In addition, the importance of an event can be defined by a slider and thus it can be determined whether the algorithm should include the event in the price calculation.
happyhotel - Popularity / Pricing / Ease of Use
---
Pricing



---
Get started with happyhotel
---
Fill in the form below and we will send your contact details to our partner for a price quote, a demo or a free trial.
happyhotel special offer, only with HotelMinder!
2 months of yielding algorithm & multi-property functions for free!
Compare happyhotel to Alternative Solutions
---
We work and partner with passionate industry leaders to transform hospitality and empower ambitious hoteliers across the globe maximize performance, guests satisfaction and coworkers engagement thanks to modern technology and expert know-how. Compare happyhotel with:
0
0
0
Rate Wise is a leading revenue management company specialising in cloud based software and yield management consultancy.
10
2
2
Takes into account the historical and current booking situation, competitor rates, market demand, events, holiday times, weather, guest reviews, and much more.
0
0
0
Maximize the performance of your tourist accommodations. With Turbosuite,
your team will be able to optimize the pricing and distribution strategy.
Browse hotel Software & Services in HotelMinder Marketplace; discover our Hotel Management solutions.