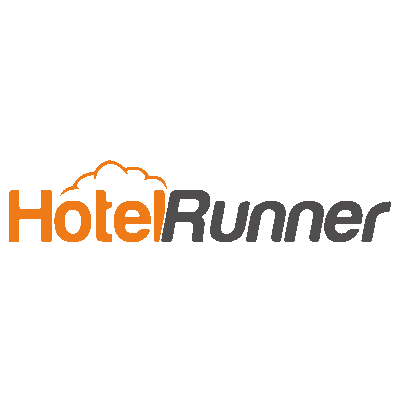 HotelMinder, it's all the resources you need to transform your hotel's digital presence and maximize performance.
Get In Touch
HotelRunner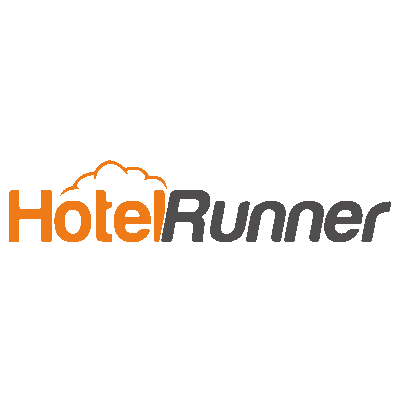 is a HotelMinder Partner
---
HotelRunner helps hotels maximize online visibility, reach more customers globally, boost occupancy rates and increase revenues – all online, in one single application.
About HotelRunner
---
HotelRunner helps hotels maximize online visibility, reach more customers globally, boost occupancy rates and increase revenues – all online, in one single application.
HotelRunner - Reviews and Review Score
---
HotelRunner has a Review Score of 4.22


calculated from 138 reviews across a selection of review platforms
Read the latest aggregated online reviews of HotelRunner:
Testimony of Pierre Loti Hotel in Istanbul regarding HotelRunner Review ...
"We have been eagerly anticipating the launch of HotelRunner's AI-based Review Center and are thrilled to now have this innovative solution implemented to enhance our reputation management efforts. As a hotel located in Istanbul's historic old city, we cater to a high volume of international guests and operate in an extremely competitive market. Our reputation is critical to sustaining our business, and the Review Center provides us with valuable time savings thanks to AI-generated replies to online reviews. The Google Translate integration allows us to understand guests from around the globe perfectly. We could not be more satisfied with our partnership with HotelRunner. Their strategic alliances with other travel technology companies have been instrumental to our success. The HotelRunner Engineering Team continues to impress us with its ability to develop cutting-edge yet intuitive products. The Review Center has exceeded our expectations in helping build meaningful connections with our guests through responsive and personalized interactions. This solution is a game-changer for reputation management in the hospitality industry. We are proud to be an early adopter of HotelRunner's innovative technology platforms that keep us positioned at the forefront of travel and guest experience. We are extremely satisfied with the Review Center and our partnership with HotelRunner. They have proven themselves to be an invaluable strategic partner for our hotel. We look forward to continued innovation and mutual success for years to come." Muzaffer Uzun
We have been working with Hotel Runner for about 4 (four) years. They have set up a good system. They also solve minor problems that may occur in an instant with a professional understanding. For now, we only work as a reservation provider. We know that the PMS system is excellent. In the future, we are considering making use of the PMS system. Thanks to Hotel Runner. Etem Erol
Confidence. EvN hotel / Cesme Ekrem Tok
Hotelrunner is one of the best user…
Hotelrunner is one of the best user friendly channel manager. We are very happy to work with you. Ilker Karadag General Manager Midtown Hotel Istanbul Ilker Karadag
You may never contact customer service by phone. If it's the weekend, I don't know how many hours later it will be back to you if the employee will contact you by writing. I just use it for a habit that has been around for many years. If you don't buy pms, you can't even see weekly availability. You have to look one by one Saltuk Bugra Turkkol
I have been working with hotelrunner…
I have been working with hotelrunner since 8 years ago. Very helpful staff and even amazing management, once I asked for yearly discount cause of coronavirus, they were Happy to offered me that I asked for , well-don to all of the team , I appreciate your help and continuously support. Hotel El Maltese
Highly recommended, unbeatable value for money
Its system is very easy to use and intuitive. It has many useful features and lots of options to configure the system just the way you want it. Very good support service and very proactive and friendly staff. I especially like their channel manager and booking engine. Oscar Pastor
Excellent partnership for 8 years
Everything goes excellent, We are working with HotelRunner for 8 years. The best thing for me is I can do everything by myself. There is excellent flexible options on rate plans, promotions, mapping section... When I couldn't solve some issues the support team is just there to help. Gunes Hotel Merter
Not satisfied with Hotlerunner!
Not really happy and satisfied with Hotelrunner services: - The application of Hotelrunner doesn't function on mobile! - Many issues between agencies (platforms) connectivity and the channel manager like Mapping, availability, and calendar issues that cause Overbooking, etc... - The Monthly subscription cost every month different and high! - customer service takes always a long time to solve problems, Sometimes we don't receive a response about our requests from the person in charge! Riad Meski
hotel runner is a very good solution…
hotel runner is a very good solution partner. I recommend it especially for those who work with many tourism companies. You can manage all availability and price entries from a single platform. Yaşar
User Friendly Channel Manager & A Modern Reservation Module
Pros: It has a modernized and easy-to-use interface. With fast and accurate updates, we can send our prices to all agencies from a single page with just just one click. Thanks to the mobile application, it is very convenient that we can update our availability even when we are out of the hotel. The reservation module they have placed on our website has a very elegant design and is placed free of charge without any extra commission. Cons: Some functions in property management system should be improved. But whenever we give our feedbacks, they make new upgrades and add some new functions in an acceptable time. Nusret - Sales Manager
Avoid at all costs. No customer Service. It will keep overbook your ...
I paid the bought the HotelRunner Channel Manager for 2 years. I was duped in by over 50% discount offered by them. Now I regret that I should have never gone for it. We have repeatedly over booked by Channel Manager, contacted them on all the occasion. We received reply but after 24 to 48 hours latter. They do not have customer service. You can only contact them though Email only. No online chat, no phone number to call only through email. I requested them several occasions to have an online session to explain how we keep the updated inventory but no chance. I even told them that if they do not arrange an online session, I will have no option but to leave them....and you know what- no reply. At last I have no option but to leave them negative feedback here and leave them at half of the contract and I am going for somebody else. I have contacted the guy called [SENSITIVE CONTENT] at Hotelunner, and always received a standard reply. Avoid them at all costs if you can. Pros: nothing at all...I bought it for 2 years and now leaving them after using them for a year. Happy to leave my one year subscription to them.... Cons: i bought it for 2 years and now leaving them after using them 1 year. They would not refund my money.... Sam - Manager
Nobody can help you if you live on the East Coast.
Poor, terrible, you have to guess how everything works and when you have an issue nobody respond because they are in other time zone. Pros: I thought was good but its a nightmare to get some one to help you Cons: customer service is bad is almost impossible to find somebody to help you and when they do they just send a link and you have to be on you own! Natalia - Owner
Pros: Ease of Use technical support is fast and sufficient Cons: There may be a delay in solutions sometimes Talip - Sales &marketing Manager
in generally very useful and understandable Pros: It's very easy to use and i can do all my needs Cons: speed problems from time to time, occasional freezes on the site Murat - General Manager
User friendly & strongly recommended
when HR has been installed (aug 2020) our hotel was closed due to pandemic. we are reopened on 08th of march 2021 so we are quite new. we will have more chance to test the program in near future. Pros: very easy to use, quite enough features for a hotel, succesful and quick support Cons: support desk or call center should be 7/24 reachable Guvenc - Front Office Manager
Terrible Customer Service
Pros: It's easy to use - initially. It also ties in to Wix, who I use to manage my website. Cons: Customer support is in Europe and almost non-existent. When they do respond, they are of little to no help. They do not tie well into booking.com, even though they claim to. Almost no benefit in using them. Stephen - Owner
A 50-50 experience with the software, using it for 3-4 months. Need more time to explore Pros: Dashboard is attractive, booking+ features, easily inventory management, notification features. Connectivity with leading partners. Cons: Not works on slow internet, user access sometimes freezes. Need more lighter version, photo and details updation process is little lengthy Anonymous
Pros: quick and successful updates for room availability and pricing Cons: HotelRunner best channel manager. Everything is perfect Ebru - Owner
quick support, fast synchronization.
powerful booking engine, quick updates , smooth interface. quick and successful updates for room availability and pricing Pros: I am able to connect to all my channels, plus other useful features for our hotel Cons: every things are okey. Maybe, you can develop front end. Asim - General Manager
HotelRunner - Recommended For
---
Recommended for small and medium hotels in Europe and Middle East and Africa. Recommended for economy and midscale properties.
HotelRunner - Pricing
---
HotelRunner pricing starts at $9.95 per month.
HotelRunner - Pros & Cons
---
Pros:
HotelRunner has a high average review score of 4.22, calculated from 138 reviews
HotelRunner offers an exclusive offer on Hotelminder: Sign up for your Demo here to get a 50$ credit
Cons:
HotelRunner has a low popularity ranking
HotelRunner has very few (3) registered integrations with third party applications
Booking Engine Software by HotelRunner
---
A powerful and flexible platform, HotelRunner's Booking Engine offers several customisation options to match the text and colour of the website.
Moreover, you can also implement local tax settings. By integrating with multiple payment systems, this one offers secure online payments too.
HotelRunner is available in 24 languages, and support for 159 currencies with real-time conversion rates.
Apart from rooms, you can also sell packages and add-ons, such as daily tours, airport transfers etc.
Compare HotelRunner to Alternative Solutions
---
We work and partner with passionate industry leaders to transform hospitality and empower ambitious hoteliers across the globe maximize performance, guests satisfaction and coworkers engagement thanks to modern technology and expert know-how. Compare HotelRunner with:
35126
2
1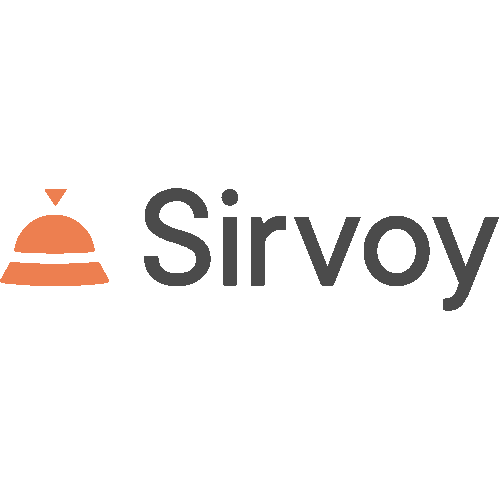 An easy to setup and feature full all-in-one solution designed for small to medium sized properties everywhere, like hotels, b&bs, hostels and campsites.
Sirvoy is a hospitality software provider that offers a comprehensive, cloud based suite of applications including a Property Management System, Booking Engine and Channel Manager.
Its affordable price tag means that it's accessible to smaller or newer businesses that need to dream big on a small budget and scales with them as they grow, be it: hotels, motels, hostels, B&Bs, lodges & guest houses.
SPECIAL OFFER — Sign up for a trial now to get 50% discount on your first 3 months
21554
2
2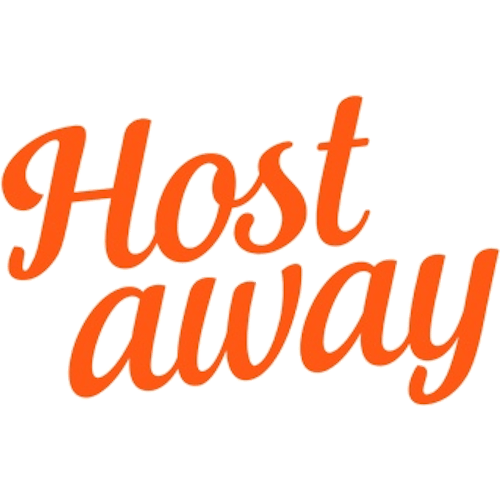 Hostaway is an all-in-one vacation rental software for professional property managers who want to get more bookings with less hassle. We make it easy for you to get more out of your business while spending less time with tedious manual tasks.
Hostaway has become a market leader in marketing, sales, management, reporting, and communication for vacation rental property managers.
We have one of the largest marketplaces in the industry and deep integrations with Airbnb, VRBO, Expedia, Booking.com, and more.
SPECIAL OFFER — Sign up for a demo and get 50% off the setup fee!
6936
2
3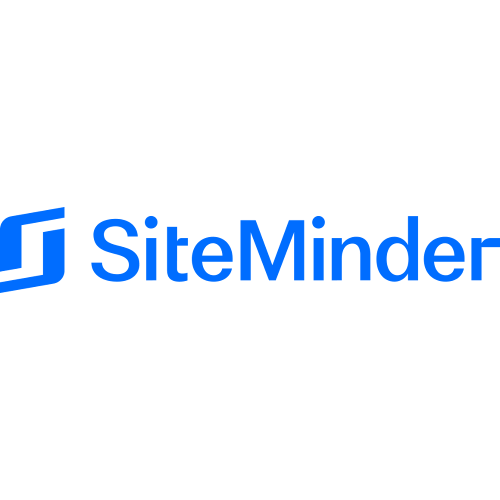 SiteMinder is probably the world's most powerful hotel Channel Manager. It can connect your hotel to 450+ distribution channels and integrate with 350+ leading property management systems (PMSs) and 100+ Hotel Tech Marketplace Applications (RMS, Upsell, CRM, etc).
SiteMinder eliminates the time spent manually updating each of your channel extranets and produces detailed reports, allowing you to better understand the performance of your channels and identify booking trends.
You can see the status of all your channels through one, single dashboard and connect to the hotel industry's most powerful global distribution systems (GDS) via their 'GD' chain code.
As well as Booking.com and Expedia.com, here are some other channels which you can connect to through SiteMinder: Ctrip, Hotelbeds, AirBnB, TripAdvisor … plus 300 more!SiteMinder is also offering connections to many PMS, RMS, Booking Engines, and many other hospitality specific solutions.
SPECIAL OFFER — 50% off your first 6 months and 50% off set up fees
Browse the best hotel software & services in HotelMinder Marketplace or get in touch with an expert.