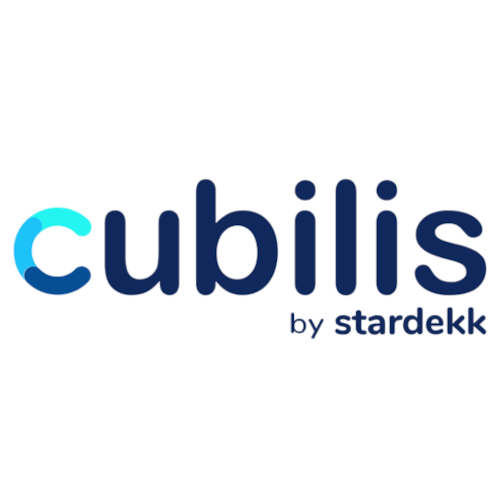 HotelMinder, it's all the resources you need to transform your hotel's digital presence and maximize performance.
Get In Touch
Cubilis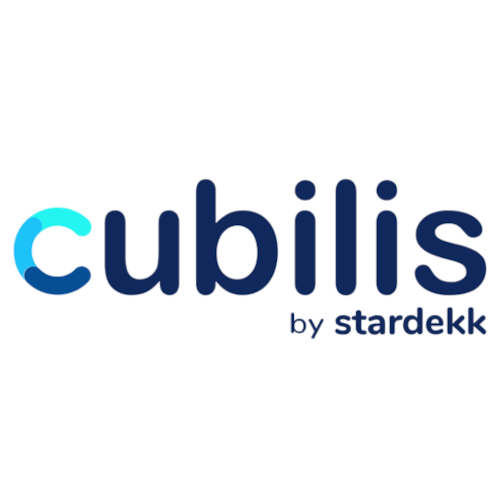 is a HotelMinder Premier Partner
---
The Cubilis Channel Manager is the core of your online distribution and makes it very easy to give your accommodation greater online visibility.
About Cubilis
---
The Cubilis Channel Manager is the core of your online distribution and makes it very easy to give your accommodation greater online visibility. The Channel Manager connects to more than 200 online booking platforms (OTA's), including major players like Booking.com, Airbnb and Expedia.
Through the central dashboard, you can easily manage your rates & availability on all booking channels, avoiding duplicate bookings, wasted time and tons of administration.
The Cubilis Booking Engine is a booking module without commission fees on your own website. In addition to maximum visibility on online travel agencies or OTAs, your own website itself remains a paramount booking channel. After all, it is how you get commission-free bookings, which will benefit the returns of your hotel, B&B or holiday home even more.
Cubilis - Reviews and Review Score
---
Cubilis has a Review Score of 4.62


calculated from 108 reviews across a selection of review platforms
Read the latest aggregated online reviews of Cubilis:
Channel manager Cubilis works fast and without errors. We have not had a single overbooking since we started using it. Pros: It is easy to use and have a great support team. You'll quickly get to grips with all the features it has to offer. Cons: Scrolling through the calendar is a bit outdated, but you get used to it. Admira - Marketing Assistant
Not suited for small business
My experience was not good at all, to the point that after 2 months of trying hard to get used to it, I decided it was gonna be impossible to start the season with it . I decided to change after 2 months … I had to pay the whole year in advance and they didn't refund anything . It is more expensive than a lot of other system I checked . It was recommended by this wonderful system I was using and sadly shut down. I still don't understand why base7 shut down, when it was so simple and quick to use, full of little things that made life easier, for a small business owner. Why they recommended cubilis I will never know . Pros: What I was attracted to was the possibility to have an on request online booking system … Cons: The fact that it is divided in 2 different system, stardekk and cubilis…. Confusing from the star .that is not compatible with I pad or I phones, didn't agree with my logic at all, tedious to use , all tools are slow, from going across the calendar, to making an invoice … basically requires a person sitting at a desk 8 hours a day at least to process everything. Not suited for a small business that don t have so much time to spend in the office . There was also technical problems right from the star, maybe due to the fact I was working on an I pad … Laetitia - Hotel Owner
Product is ok, maar vooral de support trekt nergens op. Pros: Wij zijn op aanraden van Toerisme Westhoek gestart met deze software om de boekingen van de vakantiewoning te beheren. Het systeem is echter helemaal niet gebruiksvriendelijk voor wie er niets van kent. De support trekt nergens op en de algemene uitleg gaat snel (online, telefonisch) en brengt weinig resultaat. Cons: Indien je zelf geen IT'er bent, kost het je heel veel tijd en moeite om er mee te helpen. De support trekt op niets en gebruikt enkel computertaal. Wij betaalden meer dan 1000 euro opstartkosten, met het oog op een langere samenwerking (jaarlijkse kost is veel lager). Maar nu voelen we ons helemaal bedrogen. Chiron - Manager
Pros: Cubilis channel manager works well for distribution of major OTAs booking.com and Expedia. The extranet is fairly easy to use. Cons: By having worked with half a dozen of different channel managers from the largest ones in the industry all the way to small providers, and being managing revenue and distribution for a hotel group, serviced apartment group and individual hotels I must say Cubilis channel manager is not my number one pick. Technically it is not the best solution in my experience for advanced revenue management and distribution. Sales process, onboarding process and support work ok but make sure they really understand your business case and truly aim for your success. Even though the service is ok my experience is the team is lacking transparency from support to sales. The account management team hears you but seems that they don't really listen. When problems occur transparency and taking responsibility would help a lot in order to fix issues but unfortunately this is something I did not experience with them. For some reason Cubilis continued to struggle with Airbnb from the start. In 12 months time they were not able to get the connectivity fixed. Make sure to double check the status of Airbnb connectivity if this is essential part of your distribution strategy. Markus - Chief Commercial Officer
Thanks to more opportunities!
Pros: Ever since we have used this platform we have been able to grow our business through other channels we didn't realise we could! It has been great and is very easy to navigate the system. Would not change for any other. Cons: Please look at reporting, as the system is capabale of collecting good data please add more reports. Anonymous
After buying Cubilis our time managing our bookings became easier and faster. It gave us cost reduction and the possibility to easy expand our realty booking management. Pros: The combination of the channel manager and the bookingplanner. Also the possibility to connect your website on both programs. Cons: Cubilis does not have a App version for on the phone or tablet yet. Erik - Managing Director
Good, experienced a whole new world.
Pros: The lay-out and the idea behind it go easily together, in this way it makes a logical and functional system. Plus, managing all bookingchannels at once gives you so much extra time! Cons: To change settings yourself is not always easy, but then ofcourse there is the support channel to help you. Rudy - Hotel Manager
Very to the point support team and friendly staff.
Pros: low level. to the point. It does what it has to do. The support team is very helpful as well as staff. Keep up the good work! Cons: Look & Feel can improve. Can't wait for the 'app' as used on a smartphone is inappropriate. Drag & drop features. Hands-on training for starters is the best and a must to feel confident. Franky - Owner
Amazing customer Support! Super Easy to Use! Many Priceless functions!
Pros: Very Easy to use! everything is very intuitive! you will learn very easy to use this Software! compared to others that We have used her at our Office! Their customer Support is very easy and quick to deal with Cons: Could be a bit more graphical. but all in all its an amazing software! I wish i had found this 3 years ago! Alexandre - Manager
It's easy even for me who has no IT background. And when I stuck, service ...
I can have my business going with money saving Pros: User-friendly and commercially adequate for a starter. I have no background or knowledge about IT or website making but Cubilis manages to have what I need just to launch my booking engine for my B&B Cons: the ability to adjust the look and feel of page, this is quite limited, for example we should be able to download our logo to the booking engine Kasalong - Business Entrepreneur
Cubilis - Recommended For
---
Recommended for small, medium, and large hotels, hostels and short-term-rental properties in Europe, North America, Asia-Pacific, Middle East and Africa and Central and South America. Recommended for economy, midscale and upscale properties.
Cubilis - Pricing
---
Cubilis Channel Manager: Starting from €30 per month Cubilis Package (Channel Manager + Booking Engine): Starting from €40 per month + Unlimited support (required) at €10/month + Onboarding fee
Cubilis - Pros & Cons
---
Pros:
Cubilis has a high average review score of 4.62, calculated from 108 reviews
Cubilis has a high ease of use ranking
Cubilis has 10 registered integrations with third party applications
Cubilis offers an exclusive offer on Hotelminder: 50% discount on professional onboarding costs
Cons:
Channel Manager Software by Cubilis
---
A structured central dashboard: Have you been thinking about an accurate overview of all your availabilities and prices for some time now? Keen to implement changes in the wink of an eye? In that case, the Cubilis Channel Manager is the ideal software solution for your B&B, hotel or holiday home.
Manage your rates: Looking to optimise your pricing strategy by way of discounts or going by different seasonal / pricing periods? All of that is easily done with the Cubilis Channel Manager.
Insights and Reports: You obviously want to follow up closely on the results of all your efforts. Which is why Cubilis comes with a variety of reporting methods.
Integrations with countless partners: Cubilis puts you in touch with over 400 partners, in real time, via a two-way integration. We take pride in providing stable and secure connections at all times. Go to our marketplace to check out the full list of partners and systems Cubilis is able to connect you with.
Booking Engine Software by Cubilis
---
The Cubilis Booking Engine is a booking module without commission fees on your own website. In addition to maximum visibility on online travel agencies or OTAs, your own website itself remains a paramount booking channel. After all, it is how you get commission-free bookings, which will benefit the returns of your hotel, B&B or holiday home even more.
Compare Cubilis to Alternative Solutions
---
We work and partner with passionate industry leaders to transform hospitality and empower ambitious hoteliers across the globe maximize performance, guests satisfaction and coworkers engagement thanks to modern technology and expert know-how. Compare Cubilis with:
35126
2
1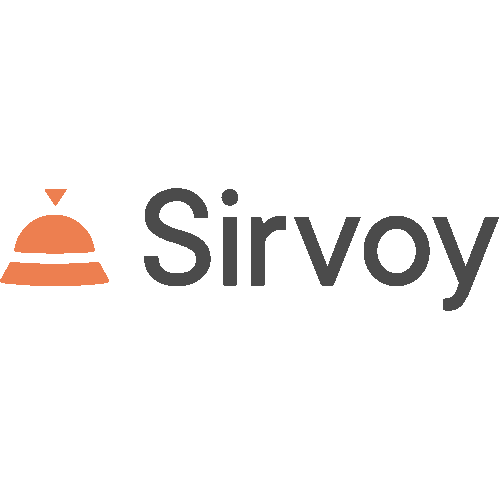 An easy to setup and feature full all-in-one solution designed for small to medium sized properties everywhere, like hotels, b&bs, hostels and campsites.
Sirvoy is a hospitality software provider that offers a comprehensive, cloud based suite of applications including a Property Management System, Booking Engine and Channel Manager.
Its affordable price tag means that it's accessible to smaller or newer businesses that need to dream big on a small budget and scales with them as they grow, be it: hotels, motels, hostels, B&Bs, lodges & guest houses.
SPECIAL OFFER — Sign up for a trial now to get 50% discount on your first 3 months
21554
2
2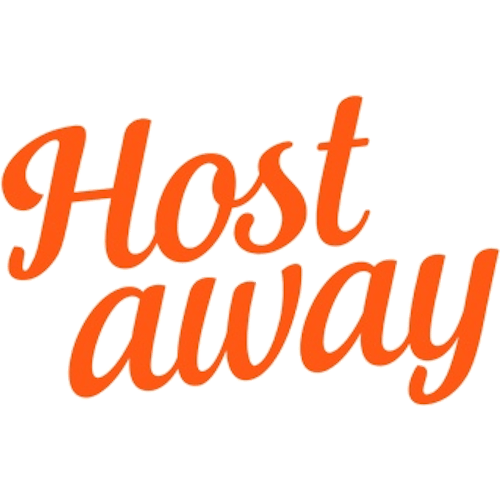 Hostaway is an all-in-one vacation rental software for professional property managers who want to get more bookings with less hassle. We make it easy for you to get more out of your business while spending less time with tedious manual tasks.
Hostaway has become a market leader in marketing, sales, management, reporting, and communication for vacation rental property managers.
We have one of the largest marketplaces in the industry and deep integrations with Airbnb, VRBO, Expedia, Booking.com, and more.
SPECIAL OFFER — Sign up for a demo and get 50% off the setup fee!
6936
2
3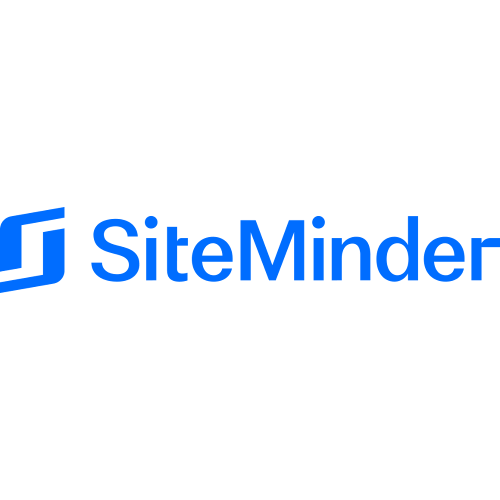 SiteMinder is probably the world's most powerful hotel Channel Manager. It can connect your hotel to 450+ distribution channels and integrate with 350+ leading property management systems (PMSs) and 100+ Hotel Tech Marketplace Applications (RMS, Upsell, CRM, etc).
SiteMinder eliminates the time spent manually updating each of your channel extranets and produces detailed reports, allowing you to better understand the performance of your channels and identify booking trends.
You can see the status of all your channels through one, single dashboard and connect to the hotel industry's most powerful global distribution systems (GDS) via their 'GD' chain code.
As well as Booking.com and Expedia.com, here are some other channels which you can connect to through SiteMinder: Ctrip, Hotelbeds, AirBnB, TripAdvisor … plus 300 more!SiteMinder is also offering connections to many PMS, RMS, Booking Engines, and many other hospitality specific solutions.
SPECIAL OFFER — 50% off your first 6 months and 50% off set up fees
Browse the best hotel software & services in HotelMinder Marketplace or get in touch with an expert.