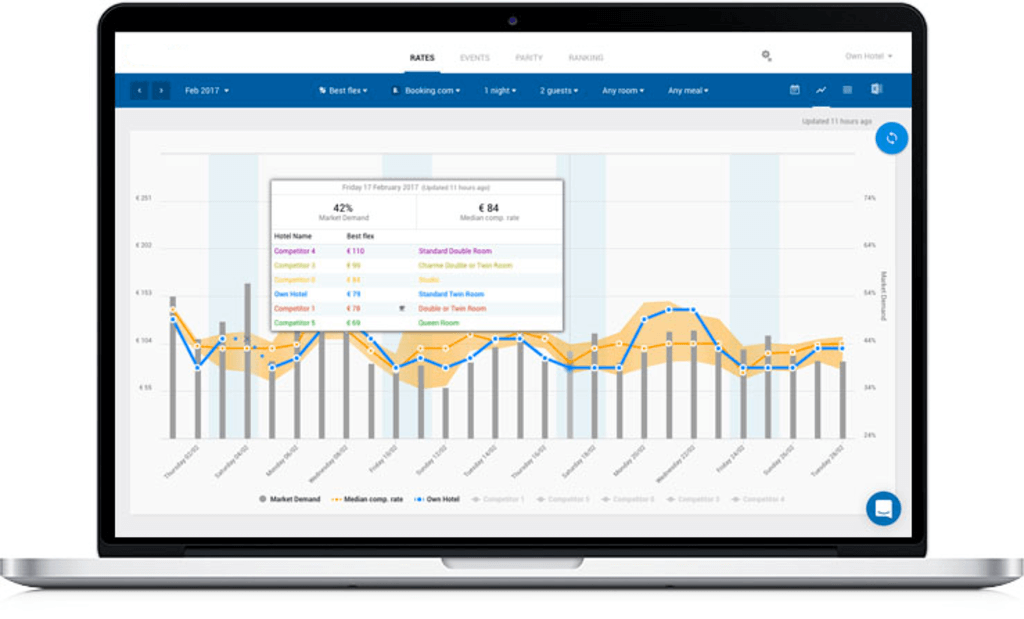 Revenue Management Systems (RMS) allow revenue managers to leverage hotel room supply and real time market data to increase profits and strengthen competitive advantage.
Advanced algorithms will highlight trends and recommends optimal room rates to assist daily yield management updates and general revenue management strategy.
These days most modern Property Management Systems and Channel Managers can directly integrate with Revenue Management Systems to automatically update prices in real time.
At HotelMinder we partner with passionate industry leaders to transform hospitality by providing innovative products and services to properties across the globe.
HotelMinder's team has tested most existing hotel applications on the market, giving us deep insights to help you make the right choice. Taking your specific needs and budget into account, we can help you choose the right Revenue Management System for your business.
Company positions are ranked by our review team as per overall performance and is free from any bias.
Not all solutions we work with or/and recommend are listed above: some companies do not like being compared with others - but it doesn't prevent us from recommending them to our clients when suitable.