Top 10 Vacation Rental Management Systems of 2020
While managing a hotel is a daunting task, managing a vacation rental is even more difficult. 'Why?', you might ask!
Different locations, multiple unit types, several accounts, lots of enquiries, and regular maintenance of one thing or another at the property. The list goes on and on!
If you're not the owner, the daily chores might even involve answering the owner's questions about reports, schedules, and bookings.
Whether you're managing a single vacation rental with a few units or act as a professional host with multiple listings and accounts, an easy-to-use, feature-loaded Vacation Rental Business Application will come in handy.
What is a Vacation Rental Software
In simple terms, a Vacation Rental Software is a Cloud-based program allowing you to build a website, connect it to major third-party distribution channels, accept direct bookings with online payments, manage guest reservations, and initiate guest communications, all in one place.
Why do you need a Vacation Rental Management Application?
While we tried to brief you on the importance of a Vacation Rental Business Application in the intro, here are some specifics you might want to consider. A credible Vacation Rental Software offers these benefits and more.
Save tremendous amount of time

While managing a vacation rental, answering questions is part of the daily job. 'Do you provide early check-ins?', 'What's the check-out time?', 'Can I bring a pet along?'. Imagine yourself answering these for multiple accounts 365 days a year!
A Vacation Rental Software allows you to use email templates and save a good amount of time. It lets you automate several tasks, including housekeeping duties, and rates with a single click. While you focus on other things, the software executes the rules and restrictions you've set.

Sync all your properties and accounts into one single centralized system

All the Vacation Rental Business Applications listed below come with an integrated Channel Manager, allowing you to connect the property to multiple OTAs. Since everything you need to know will be available in your software's calendar in real-time, you won't have to enter each extranet separately.

Create a high-converting website instantly

While you can use a lot of different tools and strategies to build a website, using a software specific to the hospitality industry will give you a website optimized for your property.
For instance, you'll be able to accept direct bookings and online payments on the website. Moreover, many Vacation Rental Business Applications come with features like SSL certification, unlimited hosting, and custom domains.

Get more direct bookings

While websites like VRBO and Airbnb help rental owners diversify bookings, a lot of guests like to window-shop before reserving a stay. A growing number of guests check different sources online to get the best deal.
A Vacation Rental Software can help you reap the rewards of direct bookings. In fact, you won't even have to pay any listing fees.
While choosing a software, it's important to pick a service provider that allows you to accept bookings on the website. Since most guests prefer making payments via credit cards, the website should accept online payments too.
What to consider when choosing a Vacation Rental Solution?
With a lot of options available online, it can be quite hard to choose the right Vacation Rental Software. In order to make an informed choice, you should consider a few important things.
Ease of Use

While most applications claim to be simple, you need to consider ease-of-use regarding the interface and features. During the first contact, you should be able to get a good hang of menus, prompts, features, and other details. On return visits, getting well-versed with the usage shouldn't take long.

Integration with other applications

As mentioned earlier, a Vacation Rental Business Application should integrate with several other distribution channels and apps. The software could integrate via a Channel Manager or a sophisticated platform, such as Zapier.
With control over multiple channels and apps from a single place, you'll be able to save a good amount of time while streamlining processes.

Is it mobile-friendly, does it offer a mobile app?

Travellers from around the world are using more mobile devices than ever. If you want to stay competitive in a tough hospitality industry, your software needs to give you this functionality. It should be available as a mobile app, allowing you to manage every aspect of your business on the go.

Can the App ensure secure payments?

Even with the most stunning rental website ever created, you'd struggle to increase direct bookings if the customers are insecure about making payments.
A Vacation Rental Software should provide you with an SSL and HTTPS encrypted website. These security certificates help you build credibility, and allow your guests to make online payments without suspicion.

Are the website templates engaging and high-converting?

The Vacation Rental Software you choose should offer a wide range of functional, memorable, and attractive website templates. Outdated templates can lead to a higher bounce rate, reducing the number of queries you receive.
On the other hand, a well-designed template with good UX can have a huge impact on an increase in direct bookings.
List of the Best Vacation Rental Business Applications
Important Note:
The solutions listed below are not ranked by order of preference or popularity. As we explain in our articles: one solution cannot suit all types of properties!
If you would like us to help you find the one perfect application for your Hotel, Bed & Breakfast or Apartments Group, don't hesitate to ask us!
Uplisting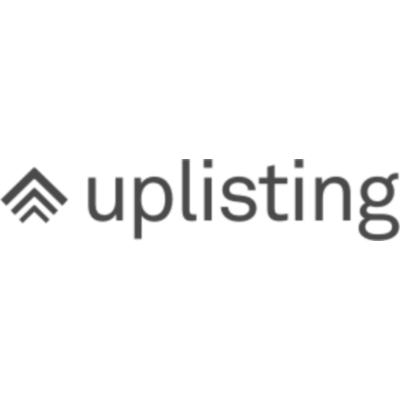 With Uplisting, you can import listings, bookings, and rates from Airbnb in seconds, even if you are not into modern technology that much.
The Uplisting calendar is the only place to consider, since all the bookings are automatically imported from all your channels.
You can also instantly sync rates, bookings, and availability with Airbnb, Booking.com, and Homeaway/VRBO at no extra fee. Automated security deposit collection, 'Smart Rates' option to solve any disparity across channels, client/owner portal, lead time rate rules, cleaning scheduler, and some more features come with this product.
Additionally, you can build your own application and feed your booking data into your app (or other services) via their webhooks.
---
Connections / Integrations
---
Stipe, Zapier
Decreasing depending on the number of properties - 200$ / Month for 10 properties
Professional Airbnb hosts running multiple listings and looking for a complete and comprehensive solution.
Uplisting Website
Sign up for a Demo of Uplisting and receive a $100 credit!

Get Started
Octorate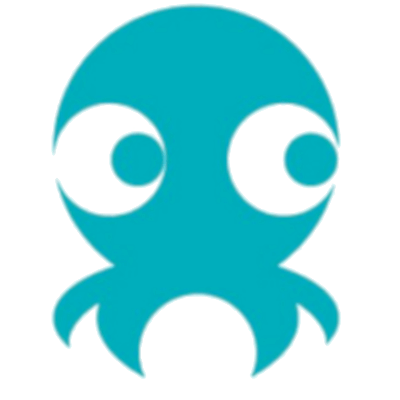 Octorate is a simple but powerful and affordable all-in-one solution for small structures which can be accessed from any mobile device.
Octorate's Channel Manager allows you to connect with more than 110 websites while its payment manager allows you to take guests payments in real time (even before they check in).
You can communicate to your guests in real time thanks to the Communication Manager: a single interface to directly answer incoming message from Booking.com, Airbnb.com and more.
Octorate offers a Virtual Concierge: without installing any application, guests can check in online and pay for their stay securely and easily.
Connections with GDSs, Metasearch (including Google Hotel Ads), a great Website Booking Engine with discounts and special offers - are just some of the many options of this feature full All-in-One solution for your Apartments or Vacation Rentals.
---
Connections / Integrations
---
TravelClick, Google Hotel Ads, Stripe, Paypal, 5stelle, PriceLabs, Lybra, Triptease
Very confusing pricing: but it's one of the most affordable & complete solution out there.
Owners and Agencies looking for a flexible and powerful yet affordable solution to manage their unit(s).
Octorate Website
All-in-one solution for only 7€ per Unit per Month with the promo code HMINDER

Get Started
Hostfully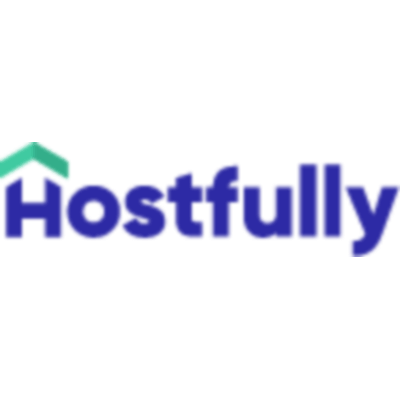 Place a hold on a property, filter by location or property type, use smart messaging templates, set event-based triggers to send email/SMS to your guests, hold a security deposit, adjust prices by booking platform, or give case-by-case discounts.
The list of things that you can do with Hostfully is endless, no matter if you are a single property owner or a vacation rental agency.
The service includes a Central Calendar with an integrated powerful Channel Manager, which connects you directly to Airbnb, HomeAway, Booking.com, and TripAdvisor Rentals.
It also includes a high-converting Booking Engine with an integrated payment processing provider. These are just the core features of this product. For the whole list, visit their website.
---
Connections / Integrations
---
RentalsUnited, Stipe, PriceLabs, BeyondPricing
From 59 USD / Month for up to 5 properties
A single vacation rental owner or/and a professional agency that runs hundreds of vacation rental properties.
Hostfully Website
SabeeApp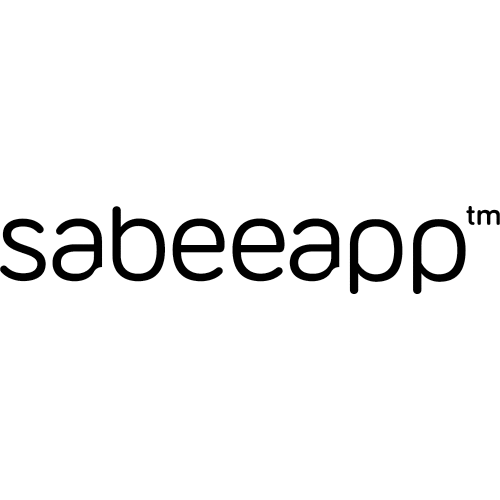 SabeeApp, an all-in-one solution designed primarily for hotels, is a surprising entry in this list of Vacation Rental management software: but it truly deserves it.
SabeeApp calendar allows you to list as many independant units as you want - and directly link them from the calendar to the OTA listing - it means that you only need one account to manage all your properties!
Add to this a very reliable Channel Manager, an easy to use website Booking Engine, an integrated Payment Gateway and SabeeApp becomes an excellent choice to help any busy owner / manager take care of several listings at the same time.
Last but not least - for an additional monthly fee, Guest Advisor Tools is a Virtual Concierge allowing you to offer your guests a fully online check in and payment experience. Add to this keyless smartlock automation - and you have the business of the future!
Starting at 76EUR / Month for up to 9 units
SabeeApp Website
Sign up fo a Demo with this link and get a 50€ credit on your first month!

Get Started
Ready to take your hotel to the next level?
At HotelMinder we take care of your property online so you can focus on your guests.
Get in touch
bookster
Whether you are a not-so-tech-savvy vacation rental owner or a professional agency that runs hundreds of vacation rental properties, you can find a good use of Bookster.
Setting up the software is super easy, customizable to each and every property, yet simple and comprehensive.
You may choose to connect directly to Booking.com, HomeAway or TripAdvisor, use their iCall option for Airbnb, or connect to numerous other channels by using their integration with RentalsUnited.
Website templates with commission-free booking engine, training, and great support are included in the price. You just have to watch the additional Channel Manager's fees.
---
Connections / Integrations
---
RentalsUnited, Stipe, Sage Pay
23 EUR per month + VAT for one property
A single vacation rental owner with no tech-savvy skills or/and a professional agency that runs hundreds of vacation rental properties.
bookster Website
Get Free Booking Insights Tool (£300 per year value)

Get Started
Zeevou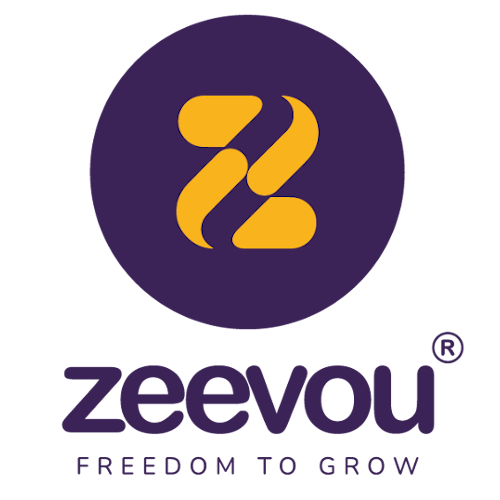 New but very promising, Hospitality Management Hub is suitable for vacation rental agencies. It comes with a Booking engine and Channel Management enabled with Staah, connecting you to numerous channels, including Booking.com, Expedia, Agoda, HomeAway, Airbnb, Ttrip (ex Ctrip), and more.
Plenty of automated tools and processes related to housekeeping tasks, upselling possibilities, payments, rates, and electronic signatures.
Also, detailed features like overall occupancy calendar or city-based occupancy calendar, availability settings and anything that you could think of and can be automated will be doable in one click.
---
Connections / Integrations
---
PayPal, SagePay, WorldPay, Signable, PriceLabs, BeyondPricing
From 39.95GBP for 1 property
A single vacation rental owner with no tech-savvy skills or/and a professional Airbnb host that runs multiple listings.
Zeevou Website
Register for a Demo here and get 1 Month Free Trial

Get Started
Kigo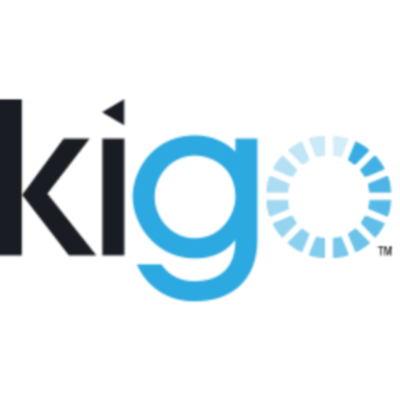 Kigo is a complete and comprehensive solution available for vacation rental agencies and multiple properties, not suitable for single property owners. All the features are beautifully packed into one single product, with clean design and ease of use.
All the bookings and requirements from across multiple properties are visible on one single dashboard and available in a few clicks.
A Channel Manager that not only connects you to numerous OTAs but comes with a set of restrictions based on urgency or shifts in demand. Kigo's operations management software enables real-time mobile communications, enabling your team to access automatically scheduled tasks or report any critical details.
Ensure security deposits, offer travelers' insurance policies, and protect travelers, homeowners and your business by using Kigo's integration with RentalGuardian®; price your property smart by using their Revenue Management option, build a professional website, and so much more.
960EUR setup + 5% online transactions + 3% offline transactions
Vacation rental agencies and multiple vacation rental properties.
Kigo Website
Ready to take your hotel to the next level?
At HotelMinder we take care of your property online so you can focus on your guests.
Get in touch
MyVR
MyVR is a strong and stable vacation rental centralized system. You can take control of photos and descriptions, rates, and fees — all from one unified dashboard.
MyVR has direct integrations with HomeAway, VRBO, TripAdvisor, Booking.com, Expedia, and Airbnb, but you can also use their iCal to connect with more than 70 third-party sites.
Put expiration dates on quotes, adjust your rates with a set of rules, set up automated messages linked to transactions, payments or bookings, send quotes from your mobile phone or communicate with the property owners and housekeeping team with this amazing product.
---
Connections / Integrations
---
Stipe, BeyondPricing, PriceLabs, Breezeway, Zapier
13.50USD / Month per property for users with 5 or fewer properties
Vacation rental agencies and multiple vacation rental properties.
MyVR Website
Guesty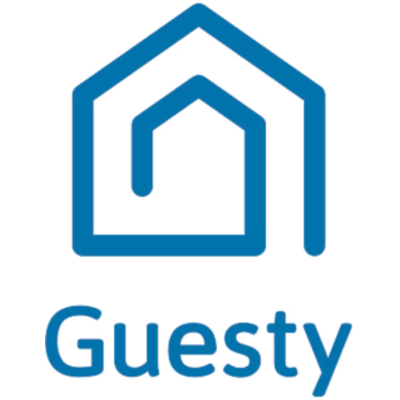 Auto-messaging of your choice: SMS, email or booking platform; auto-reviews, auto-adjust prices according to your specifications and all the other tasks you can think of are automated with Guesty.
Guesty is also packed with great analytical and reporting tools, a multi-calendar where you can check availability, make quick price adjustments and block specific dates, owners' portal and task management tool.
Guesty can build a booking website for you, including a Payment Gateway, which allows you to charge guests according to your specified policies and collect each payment at the stage of your choice.
An integrated Channel Manager and mobile app are also available with this product.
---
Connections / Integrations
---
RentalsUnited, Stipe, WheelHouse, BeyondPricing, PriceLabs
Medium to large property management companies in the vacation rental industry.
Guesty Website
BookingSync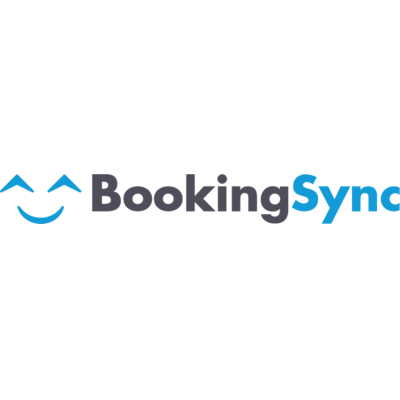 Whether you are a Pro Airbnb host for multiple accounts or a property manager in charge of more than 20 vacation rentals, you can save a tremendous amount of time by using BookingSync.
Here are just some of the things that you could do: track each booking payment, manage downpayment, balance due, security deposit and extra services; give the owners answers with calendar access, income prediction and reports; use your personal contracts, automatically edited and sent to travelers after payment and updated after each booking step, and more!
This product also includes a powerful 2-way API direct integration with Airbnb, Booking, HomeAway/Expedia, and TripAdvisor, which allows you to synchronize the maximum range of data for your rentals. Also comes with a professional website built in minutes!
---
Connections / Integrations
---
RentalsUnited, Zapier, Breezeway, PriceLabs, WheelHouse, PayPal, Stripe
Around 290EUR / Month for 20 rentals
Pro Airbnb host for multiple accounts or a property manager in charge of more than 20 vacation rentals.
BookingSync Website
Conclusion
While there are many other Vacation Rental Business Applications we reached out to, some of them still need to earn our trust. We wouldn't want to suggest something we aren't sure about in the first place!
If you didn't find a suitable solution on this list, have a look at our Partners Marketplace for more options and special offers.
And if you still don't know what application you should choose to manage your vacation or apartment rental business why not book a one-to-one private consultation with an expert: the best way to be guided in the right direction!
---
Benjamin was born in Lyon, France, with a insatiable thirst for adventure and entrepreneurship. He fell in love with Ireland and opened his first hotel in Dublin in 2008, experiencing first hand the lack of key in hand professional hospitality services tailored for independant hotels owners. HotelMinder was born not long after.
Most Popular
---
Newsletter
Sign up for our newsletter to receive more articles like this one directly in your Inbox!
Subscribe
---
Tags
News & Articles
Read our latest news & Articles
In depth articles, guides, tips and advice about marketing your hotel business online and sell more rooms directly on your website.
8 simple tips for a great hotel website
Read More
Four basics steps to get your hotel on TripAdvisor Reviews
"TripAdvisor is the equivalent of word-of-mouth but on the Internet. Travellers use it to compare and choose what to do, where to eat and sleep. Would you like to get your hotel well ranked on TripAdvisor? "
Read More
GDS, OTA and Meta: What's the difference?
Read More
What is a Hotel PMS and why use one?
"A hotel PMS is a solution developed specifically to replace those complex Excel sheets you've been using to manage your daily hotel bookings, room inventories, billing, etc. There is a vast amount of PMS providers..."
Read More
Wait! Before you go:
How about getting our next post directly to your inbox?
We will only send you interesting and well written emails, once a month at most. We guarantee that you will learn from it!