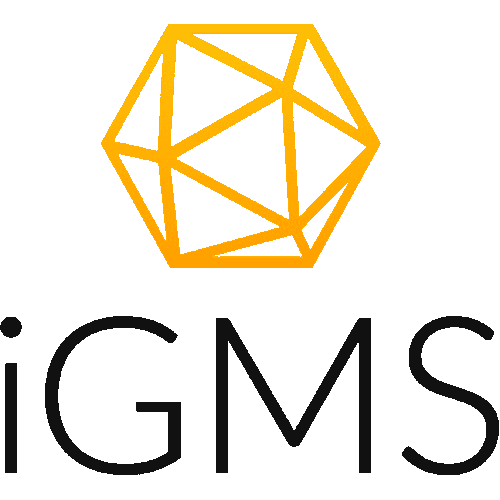 HotelMinder, it's all the resources you need to transform your hotel's digital presence and maximize performance.
Get In Touch
iGMS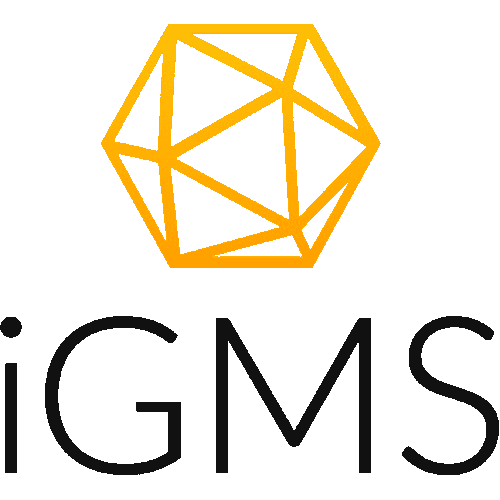 is a HotelMinder Partner
---

iGMS is a vacation rental software that helps hosts to effectively handle day-to-day short-term rental management tasks.
About iGMS
---

iGMS is a vacation rental software that helps hosts to effectively handle day-to-day short-term rental management tasks.
The software enables users to operate all Airbnb, Booking.com, HomeAway & Vrbo accounts via a single interface, with access to the same advanced functionality through the mobile app.
Benefit from automated guest messaging and reviews, templates, tools for team & tasks management, an advanced channel manager, financial reporting, a direct booking management toolkit, payment processing, and more.
Features include:
• Channel manager
• Automated guest messaging
• Management of multiple accounts
• Multi-calendar
• Team management
• Automated guest reviews
• Financial reporting
• Cleaning & task management
• In-app and email notification
• Key exchange management
• Payment processing
• Direct booking management
• Mobile apps (iOS & Android)
iGMS - Reviews and Review Score
---
iGMS has a Review Score of 4.42


calculated from 325 reviews across a selection of review platforms
Read the latest aggregated online reviews of iGMS:
Overall very good product
We have been using iGMS for almost a year to run our furnished rental business. Overall it has been a good experience and helped us grow. There have been a few errors with syncing and pricing, but usually fixed pretty fast. Support is able to answer within a day usually. Pros: Able to sync multiple calenders, cleaners, and direct bookings. Cons: Some features not in the app and require a desktop. Some difficulty with new properties. Andrew - Owner
Good app to follow income of vacation rentals
Pros: The track of income is good to know how is going Cons: There is not a lot of details of the transactions David - Ceo
YOU NEED IGMS if you value your time AND guest experience!
Great tool, had it up and running in <24 hrs. When I initially ran into a problem, actually SPOKE TO A HUMAN, very rare and they had me fixed in 15 minutes. Did free trial, converted to Flex plan (which is perfect fit and affordable without sacrificing features) for the 5 months a year that property is rented. Pros: Channel Management (consolidated calendar) Communications Automation. Cons: Back arrow on multichannel calendar takes you home vs. back a layer. (User issue vs software) Anna - Owner
Not sure Pros: I am only starting to try this products once I am familiar with it I let you know Cons: I will let you know once I have used the products Christine - Company Director
Pros: easy to function,great responce at help center Cons: i wish the letters were a little bit biger Ioannis - Ceo
IGMS- Soild software for startup vacation/co hosts
Overall, I am a happy with igms and will continue to use them. Pros: Free for those that are just starting out. Once you develop your business you then can add the pro features. This was critical for startup businesses as you if you don't have that much money to invest. I am now loyal to IGMS and they have been upgrading features consistently. Cons: There are some app glitches that can be annoying to deal with and it takes to long to load the app each time. But if you bring this glitch to IGMS team developers they seem to fix in a timely manner.Also the billing is a bit confusing. there is no bill history like most online business you use. you have to search your email for your invoices. Andrew - Concierge/Host
Pros: The automated messaging, reservation booking, and cleaning bookings Cons: Customer support is somewhat slow, but you really don't need it very much, so that's probably not a big deal. Eric - President
It's been one of the best softwares ever used and believe it is a game changer for vacation home owners especially, if you are new to do this Pros: Streamlining bookings through one application. Needing only one app to manage multiple booking channels has been an important assistant to our booking success and ensuring multiple bookings do not occur on the same dates. Cons: Trying to keep all bookings connected can be a challenge, however it hasn't interfered with being able to manage my home booking scheduling Melissa - Owner
Really helped to link all booking platforms so no double bookings caused by ical sync Pros: Prefect for channel management and online bookings Cons: Only nightly rates for direct bookings. No way to set weekly discount for direct bookings. Would be good if you where able to give discounts on 5 nights, 7 nights, 14 nights tho this may change in future updates. Chris - Owner
Helpful for housekeeping, but definitely not perfect.
Overall, it's worth using the software to manage the cleaners and tasks. But there is definitely room for improvement. Pros: Task management for cleaners is my favourite feature and why I choose this software. Automatic airbnb reviews are very helpful too. Reports for monthly income and expenses is also a nice feature. Cons: The app can be very slow to open on your phone and glitch out at times. Faster to open the airbnb app and respond to messages that way often. The property editor page isn't layed out in the most functional way. Taylor - Owner
Waste of time and very limited options.
I spent 2 days setting up my accounts only to find that the support is non-existent. They do not accept phone calls only emails and very slow texts. The pricing on my listings went bizerk when I signed up- doubling my nightly rates. And there is no way to send pdf attachments required by my HOA and township. Their messaging platform only allows you to send JPEG, PNG, and GIF format images. Why do I need to send pictures? I need to attached fillable pdfs for individualized contracts and registration information collected for my HOA. Michael Eaton
Basically half baked semi-expensive solution
As of February 2023 IGMS is like a half completed software, where they give a bit of everything but nothing works properly. The Inbox system is a nice feature to have with the most basic functions but we experienced a bug where reservations would keep loading forever, you would be able to see the guest typing their messages go through but not able to interact with it. This leads to going back to each platform to respond to them which defeats it's entire purpose. As mentioned by another user the multi-calendar is arguably inspired out of an outdated version of Windows-98 where you can only see a line(row) of how many dates actually fit in your screen size in my case about a 7(week). This causes you to scroll right and left to get to the dates you need. Don't even get me started on reservations over 7 nights where it's more likely for you to find the end of the universe than have it displayed in one screen. Rate and price handling is atrocious with the system not able to apply changes in multiple platforms efficiently and leading to unexpected errors or very long waiting times if it actually succeeds. Channel warnings are a complete overthought since there is no way to tell where or what is causing trouble. You should expect your entire calendar filled with a (RED warning /!\ sign) screaming absolutely nothing cause they actually don't say what's wrong. If by any chance you manage to find the problem, you shouldn't be expecting to fix it your self since the user error messages look like: (Code: 20 Message: Option [1]: Property content is required) Minor issues in secondary pages or menus like "save buttons" not coded yet almost cause the platform to be unusable but they get away with it since everyone is using workarounds. IGMS themselves and I quote stated: "dev team informed us that the issue is identified as a bug" all this brings us to the last point the support team! Potentially the most used feature and a much needed one for this junk pile of software. They are very polite, and on-stand by 24/7 and that about sums up all the good points. You should expect reaching out constantly for updates since they never reach back to you. For a minor-to-average issue they need about an average of 5-7 business Years to take care of your problem. To their benefit it's not their fault. They seem to be the connecting link between the (customer and the devs) which are "actually" the ones problem-solving. All this asynchronous communication is the cherry on top since support is not "actually" 24/7. What they mean with that in their "advertising" is that they "actually" pay someone to be online so they can sent you sorry cards about understanding the problems this causes to your business. To sum up this is nothing more than a genuine review of our story with IGMS the exact way we experienced everything. -If you are a property owner reading this do not let this influence you but be WARNED if you have more than 4 properties the trial period of (15Days) is not enough time for their dev team to debug your issues when joining. -If you are IGMS reading this know that it's better to make a bit less with 100% consistency than everything for 50%. And FFS give your customers some updates on support cases, it's very tiring to play ring around the Rosie all the time. The only reason this is a 3 star review is because they haven't finished our support cases to fix our issues mentioned above, which if they succeed they get to keep it as mediocre. If not I will be updating this review to it's actual (-5) minus that is :) star equivalent. If they actually update their software we will also be updating our review. If this get's taken down or flagged we'll make sure to make a copy of it viral. Negative publicity is still publicity anyways so. . . ************************** (1 Star) - Update: Error 404 support never found! If you happen to find them please contact your local police department and have them turned in immediately. . . Bottom line don't risk wasting your money on iGMS. Kostas
I am using IGMS for a couple years now…
I am using IGMS for a couple years now and I tried different software before and now I am choosing to stick with the best! They have multiples features and they always stay up to date about new fonctionnalities. I also appreciate there help whenever I need it! Claudia Barrette-samuel
I was going to signup with IGMS
I was going to signup with IGMS, however when I did a few things occurred: my smart pricing was removed from AIRBNB thus it went back to flat pricing when connected, booking.com was a nightmare, then customer service was horrible no one to assist do the integration process was just disappointing and when they do finally respond just rude. But I bet they will delete and not let individuals see the truth. Lady Tee
IGMS has been a very effective platform…
IGMS has been a very effective platform for managing my vacation rental. They integrate everything very easily. Mike Kneuer
IGMS platform is great for organizing your properties and listings in one place for easy managing. Rob And Laura Streeter
Love this service! Helps me keep everything fornmy listings in order. I really enjoy the ability to see monthly revenue! Melanie Darnell
IGMS has many great features that you don't find natively on OTA / STR platforms. My favorite is the ability to schedule messages, direct book and manage multiple properties and booking sites in one place. It saves me a ton of clicks and time so I can be more efficient. IGMS rocks!! Dustin Bogle
Seamless syncing of my multi-platform short term rental business
With IGMS I'm able to seamlessly sync my operations on various platforms. My team has access to the information thereby preventing redundancy within our workflow. Luxstaytobago
I've had a great experience with IGMS…
I've had a great experience with IGMS so far. They have a competent team and a fantastic product. I've tried several alternatives before, and I am comfortable saying IGMS is one of the best vacation rental solution available. Maria Janssens
iGMS - Recommended For
---
Recommended for small short-term-rental properties in North America. Recommended for midscale properties.
iGMS - Pricing
---
Pro version starting at $20 per property per month and decreasing from 20+ properties. iGMS also offers a flexible plan charging $1 per booked nights (including cancellations).
iGMS - Pros & Cons
---
Pros:
iGMS has a high average review score of 4.415, calculated from 325 reviews
iGMS offers an exclusive offer on Hotelminder: Get a $30 bonus with this link!
Cons:
iGMS has a low popularity ranking
iGMS has very few (1) registered integrations with third party applications
Compare iGMS to Alternative Solutions
---
We work and partner with passionate industry leaders to transform hospitality and empower ambitious hoteliers across the globe maximize performance, guests satisfaction and coworkers engagement thanks to modern technology and expert know-how. Compare iGMS with:
21554
2
2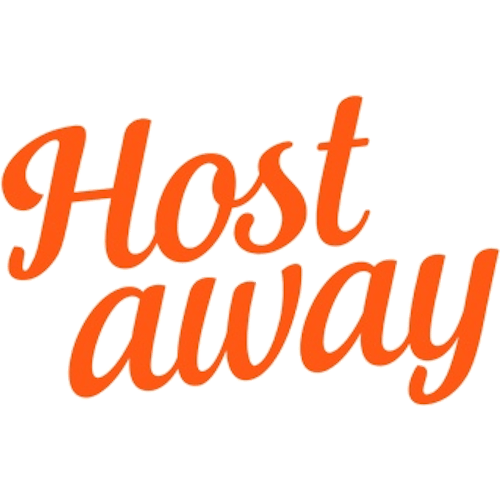 Hostaway is an all-in-one vacation rental software for professional property managers who want to get more bookings with less hassle. We make it easy for you to get more out of your business while spending less time with tedious manual tasks.
Hostaway has become a market leader in marketing, sales, management, reporting, and communication for vacation rental property managers.
We have one of the largest marketplaces in the industry and deep integrations with Airbnb, VRBO, Expedia, Booking.com, and more.
SPECIAL OFFER — Sign up for a demo and get 50% off the setup fee!
17982
2
2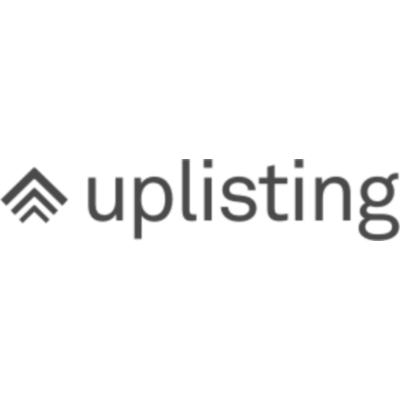 A complete solution offering everything needed to manage one or many listing(s). Features include: Unified Inbox, Multiple Calendar, Automation, Cleaning scheduler, etc.
SPECIAL OFFER — Sign up for a demo today to receive $100 credit!
6778
2
2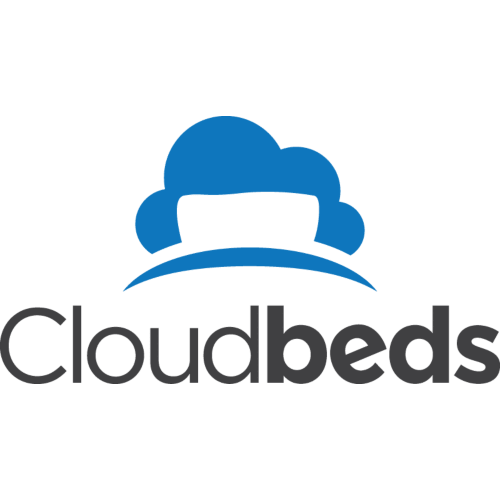 Founded in 2012, Cloudbeds is the hospitality industry's fastest-growing technology partner, serving a global customer base of thousands of properties across 157 countries.
Its award-winning Cloudbeds Hospitality Platform seamlessly combines operations, revenue, distribution, and growth marketing tools with a marketplace of third-party integrations to help hoteliers and hosts grow revenue, streamline operations, and deliver memorable guest experiences.
Cloudbeds was named No. 1 PMS and No. 1 Hotel Management System by Hotel Tech Report in 2022, Best PMS and Best Channel Manager by the World Travel Tech Awards in 2021, and has been recognized by Deloitte's Technology Fast 500 in 2021.
SPECIAL OFFER — Sign up for a demo and receive $200 of free credit
Browse the best hotel software & services in HotelMinder Marketplace or get in touch with an expert.