Global Distribution System (GDS) - The Complete Guide for Hotels
Find out how Global Distribution Systems (GDS) can benefit your hotel's distribution strategy and reach a broader audience of travel agents and agencies.
Disclaimer : If you buy a third-party product or service from this website, HotelMinder may earn a commission. Our editorial team is not influenced by our affiliate partnerships.
There are several definitions of what a Global Distribution System (or GDS) is and we could refer to any of those. However, for this article, we are going to suggest this: GDS are complex databases and reservation systems for flights, hotels, and auxiliary travel products like car hire and activities.
For more information about where the GDS fits in the Hotel B2B Distribution landscape, read: The Big Players of B2B Hotel Distribution.
The History of Global Distribution Systems (GDS)
Up until the 1960s, one of the fastest ways to book a flight or reserve a hotel room was to directly call the airline or hotel. However, the growing travel demand required an electronic reservation system that would streamline the entire booking process. This is how the idea of a Global Distribution System was born.
American Airlines, alongside IBM, was one of the first companies to create a reservation system for their booking agents. In 1970, Westin became the first hotel company to use an electronic reservation system.
Over the next few years, several companies were formed that offered travel agents a direct connection to a variety of hotel and airline reservation channels.
The First Global Distribution System (GDS) was built for Airlines to Sell Flights Tickets
In 1946, American Airlines introduced the world's first Computer Reservation System (CRS). During that time, the automation aspect of the CRS was limited to vendors who would receive updated information on their inventory. For travel agents, however, things were quite different.
Travel agents had to first call the booking center of the airline, which would then connect with a CRS operator, and then relay the information back. All of this happened over the telephone and required a lot of manpower to book just one airline ticket.
After IBM partnered with American Airlines, things began to change. Over the next few decades, CRS Systems were updated and became much more sophisticated. Simultaneously, travel agents too began demanding an automated booking system as they had to go through a lot of trouble just to book a ticket.
To put things into perspective, here's a great video explaining how airline distribution works nowadays.
The key takeaway here is: If you want your hotel to be considered for reservation when someone is making a flight booking then you must be set up and available for bookings on the GDS.
The Position of Global Distribution Systems (GDS) in the Tourism Industry
We understand the main business of a Global Distribution System (GDS) is airline reservations: it first appeared out of the necessity to distribute flight tickets. Nowadays in addition to flights, the GDS also distributes:
Hotels
Car Rentals
Cruises
Railways
Insurance
The GDS is simply 'a place' where you can make a flight, hotel, and car reservation at the same time with the same confirmation number. If you think you are making such a reservation on a different site, then availability for this site is most likely pulled from one of the available GDSs. A point to note here: the second largest field of GDS activity after flight bookings is hotel bookings.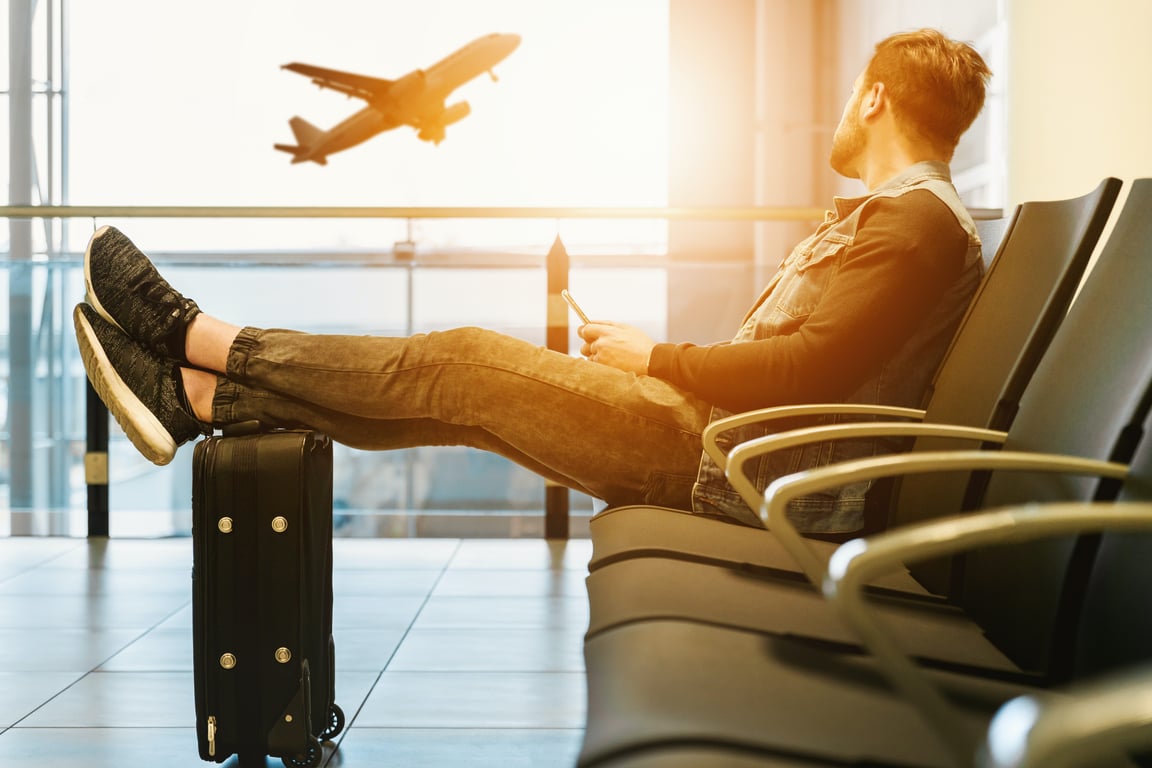 How does a Global Distribution System (GDS) Work in the Hospitality Industry?
The common notion about GDS is that it is complicated; and in a way, that's absolutely true! However, there are several companies and GDS Connectivity Providers that are making it easy for hotels.
Focusing on hotels only, the three major GDS systems (see below) are competitors. Travel agents often only specialize and use one of them to accommodate all of their clients' needs. Except for some low ADR hotels, all three GDSs are complete databases of airline and hotel availability.
While large hotel chains can directly connect to a GDS system; it is too expensive for an independent hotel to connect to a GDS directly. An independent hotel or a small hotel chain needs a GDS Connectivity Provider which can participate in GDS connectivity. Such companies will provide back-end access to their extranet (CRS) which is connected to all major GDSs.
Which Types of Hotels use Global Distribution Systems (GDS)?
Before Covid-19, the common notion was that a GDS is mainly for city centers or corporate hotels. However, this has changed: Global Distribution Systems have increased their activity in the leisure sector. It's also worth considering that we're seeing an unprecedented amount of what is called "bleisure" travel: where guests, often in the context of remote working, are booking stays for work and leisure at the same time.
In general, hotels with 10 bedrooms or more can register with a chosen GDS provider and sell their inventory on all GDS systems at the same time. In practice, however, some hotels are better positioned to receive bookings. It used to be larger properties with city center locations, but things like the quality of the hotel, average prices, and available amenities also play a major role when it comes to acquiring customers who travel a lot.
It's fair to say that a higher ADR hotel achieves the better since the GDS transaction fee is charged per booking regardless of the booking value. This means that the more expensive the hotel, the less it costs to receive bookings from the GDS.
The 3 Models of the Global Distribution System (GDS): Retail, Merchant & Opaque
As a hotelier, you can distribute your inventory on a Global Distribution System using any of the three models listed below.
Retail Model
First and foremost, you have the retail model. This model allows you to sell your hotel's rooms via traditional channels such as an offline store or a travel agent. Since these travel agents are also connected to different GDS networks, they can pick up your hotel's inventory from the available pool and get a commission for every successful reservation.
Merchant Model
The merchant model lets Online Travel Agencies (OTAs) distribute your inventory from the GDS network. Owing to this, you can sell your rooms offline, as well as online. However, this model is quite expensive as you have to pay a commission to the GDS, as well as the OTA for every single booking.
Keep in mind that although your hotel needs to be listed on an OTA platform such as Booking.com, Expedia, etc., it is quite likely that your property will be featured towards the end of any listing. The only way to turn that around is with a paid partnership. Again, a bit expensive.
Opaque Model
Last, but not least, is the opaque model. This model doesn't let guests see the property that they're reserving, not until the confirmation at least. In this model, bookings are often based on the bids made by guests.
Which GDS Model Works Best for Independent Hotels and Chains?
Whenever possible, we recommend connecting with any OTA directly. If you opt for the merchant model and connect with an OTA via a third-party service provider, you will most likely end up paying a commission to both. That's unnecessary and will cost you a lot.
Instead, it's better to keep full control of your inventory and prices, while cutting out any middleman by using a Channel Manager to sell rooms to OTAs directly. Either way, whatever the model you choose, GDS connectivity gives you access to travel agents and corporate buyers - a thing most independent hotels can greatly benefit from!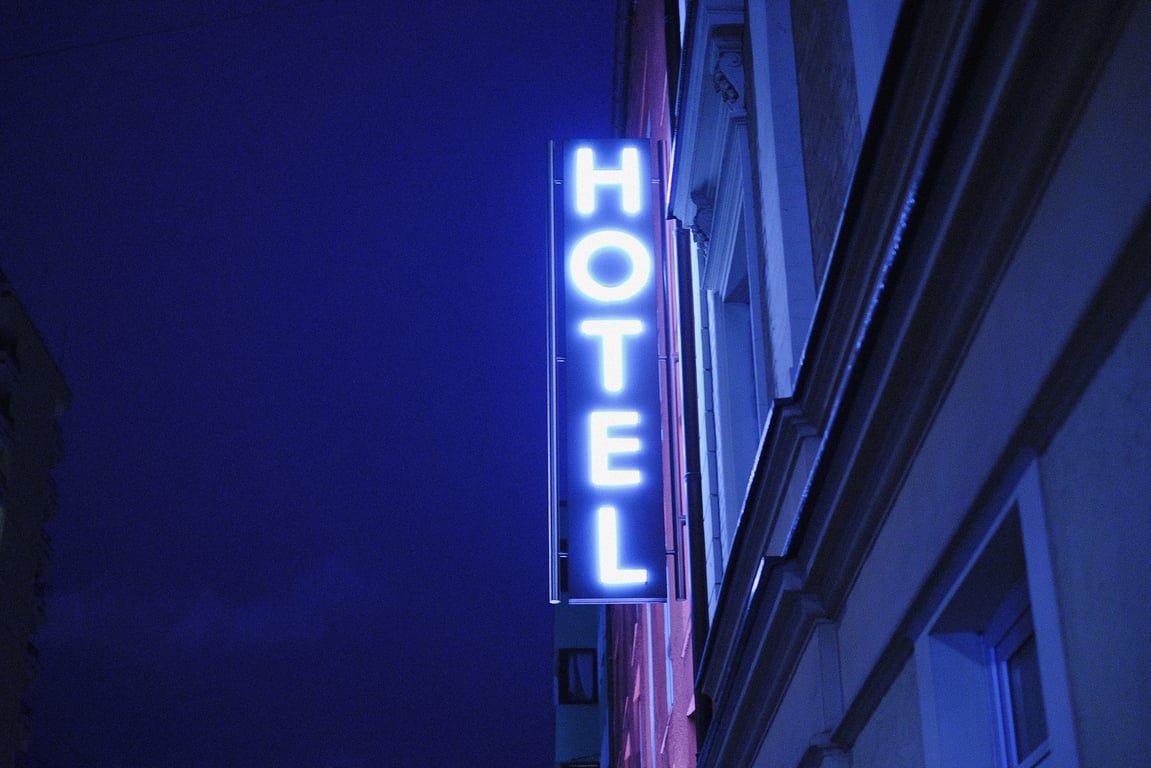 The Importance of Global Distribution System (GDS) Reservations for Hotels
Put simply, GDS is the best option to tap into corporate travel, as long as your hotel is positioned to receive it in the first place. GDS provides bookings that cannot be received in any other way.
If a travel agent is looking to book a hotel in the GDS and your hotel is not there, they will not go to a different site to look for your hotel, they will stay in the same GDS environment and book a different hotel.
There are many reasons for this, but one of the most prominent reasons is the agency commission travel agents earn by making bookings via GDSs.
The Top 5 Reasons to Use GDS at your Hotel
GDS provides bookings that cannot be obtained in any other way.
When properly managed, GDS bookings will improve hotel yield, average daily rate (ADR), and occupancy.
GDS bookings stimulate other revenue streams for hotels, such as meeting room hire and in-house dining.
GDS is often predictable and pre-contracted revenue.
GDS corporate bookings tend to be strong when leisure bookings are not (January to March and September to November).
With the proper use of the GDS channel, both hotel revenue per available room (RevPar) and the average cost of acquiring an online booking can be significantly improved. Moreover, there aren't many hotels that can do it right without partnering with a good GDS provider.
How Much Does it Cost to Use a Global Distribution System (GDS)?
Here's a list of all the potential costs and fees associated with being connected to a GDS:
GDS transaction fee
Providers commission
For 'public rates' like the best available rate (BAR), it is recommended to offer a travel agency commission
Some GDS providers have some set costs and others don't
Some hotels decide to participate in preferred programs with TMCs and Consortia at additional fees
It is also important to review the cost of integration between the particular GDS system and other systems already present at your hotel.
Despite this, several hotels enjoy significant volumes of GDS business at a cost of around 12% per booking or less. The bigger the number of bookings for a hotel or a hotel group that is received via the same GDS provider, the smaller the cost of acquiring such bookings.
Also, as already mentioned above, the higher the ADR and/or the avg. value of bookings, the lower the cost. Taking into account that this is a B2B business that you cannot obtain in any other way, unlike OTA bookings that are costing you more and can be received via your own branded website, GDS is a no-brainer.
What are the 3 Major Global Distribution Systems (GDS)?
Since the 60s, the GDS industry has changed a lot and come a long way. The three most prominent GDSs that are used today for hotel reservations are Amadeus, Sabre, and Travelport.
Amadeus
Amadeus Global Distribution System, formerly known as TravelClick, is one of the world's largest Global Distribution Systems. Launched in 1987, it became the most efficient GDSs to adapt and transition to e-commerce.
Amadeus accounts for about 40% of all GDS transactions that happen around the world, which makes it one of the largest reservation systems today. The primary area of distribution for Amadeus is the EMEA region, which includes Europe, the Middle East, and Africa. It is also equally popular in the APAC region (Asia-Pacific) and North and South America.
While most bookings by Amadeus are for airplanes, it's also a powerful tool for hotel reservations. Amadeus Hospitality consists of around 490 airplanes, 43 trains, 53 ferry and cruise lines, 69 car rentals in 42,000 locations, and 770,000 hospitality properties.

Sabre
Sabre Global Distribution System, which is part of the Sabre Corporation, comes directly from the computer reservation system, initially developed by American Airlines to book flight tickets. It has been in this space for over four decades and is the second-largest GDS in the world.
Sabre accounts for about 35% of all travel bookings in the world and is highly popular in North America with over 220,000 hotels contracted. It has also acquired Travelocity, which too was a popular online travel reservations system.
Earlier, Sabre GDS wasn't popular in the Asia-Pacific region until it acquired Abacus, which at that time was the largest GDS in Asia. Since then, it has become quite popular with around 175,000 hotel properties. Sabre doesn't serve the EMEA region as much as its competitors.

Travelport
Travelport is a Global Distribution System that owns various GDSs, including Apollo, Galileo, and Worldspan. It is one of the only GDSs that covers all continents on the planet. It's evenly distributed in North and South America, the APAC region, and the EMEA region.
Apart from regions, Travelport aggregates inventory, prices, and information on airlines, cruises, rails, and car rentals. It also provides information on connected hotels and tours/activities. While it is the smallest GDSs of the three major players, it is widely used by corporate travel agents to make reservations.
Travelport is based in the United Kingdom but is mostly used in the United States for hotel bookings. Over the years, it has connected with 650,000 properties, over 400 airlines, 50 ferry and cruise liners, and about 19 railway carriers.

List of Smaller Global Distribution Systems (GDS)
Apart from the three Global Distribution Systems that we've listed above, there are a few smaller, regional players that you can also check out:
KIU, a popular GDS in Latin America
Travelsky, a state-run GDS in China
How to Connect to a Global Distribution System (GDS)?
There are two main ways that a hotel can connect to a Global Distribution System - directly or through a GDS connectivity provider.
In theory, large hotels and hotel chains can contract with all GDSs directly on an individual basis or connect to them via DHISCO (formerly Pegasus), now part of the RateGain brand. In practice, both of these options are very expensive, hence the requirement for GDS connectivity providers like Reconline or D-EDGE. GDS providers group many hotels together to split the cost of GDS connections.
To connect to a GDS without paying a large fee, hotels have to reach out to different GDS Connectivity Providers. Several different providers offer hotel connection services that will connect them to all major GDSs simultaneously. After this, hotels can manage their inventory, pricing, and information from a single point.
Additionally, GDS providers often have connections with Hotel Channel Managers, Property Management Systems, and more. This way, hotels can fully automate their GDS requirements.
---
---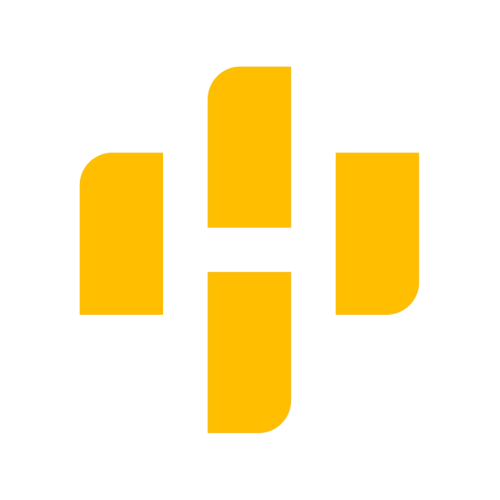 We help busy hoteliers find, setup and run the right applications and services to manage business according to their needs, budget, technical and human resources requirements.
---
---
Maximize your hotel performance with HotelMinder
HotelMinder is a leading advisory agency for hoteliers to maximize business performance with hands-on advisory & project management services; a free and unbiased hospitality knowledge platform with Tech, Marketing, Revenue and Operational content; and a marketplace for professionals from all over the world to find hospitality specific software and services that best match their vision and requirements.
Browse Academy
---
Find the best technology and expert services for your hotel business.
---
Trending Hotel Technology Content
Check out the latest Insights, News and Articles from our team and industry leading partners.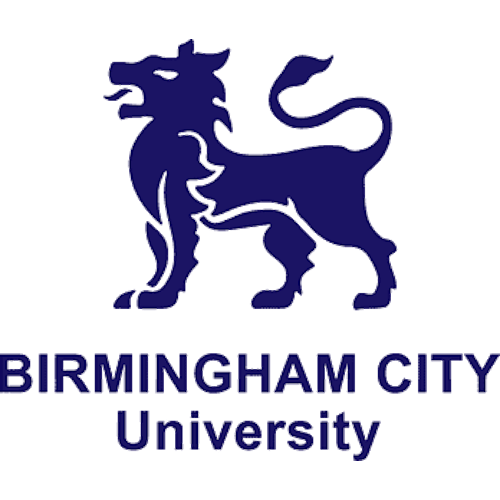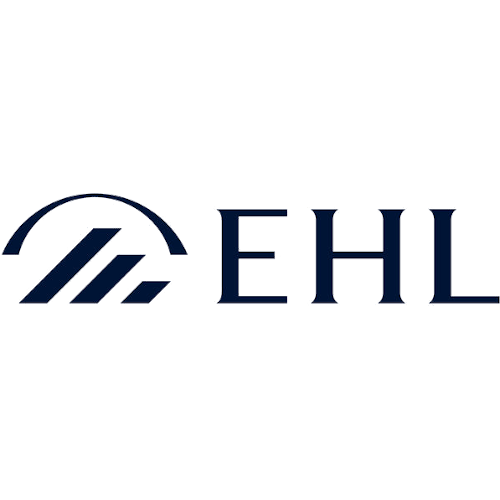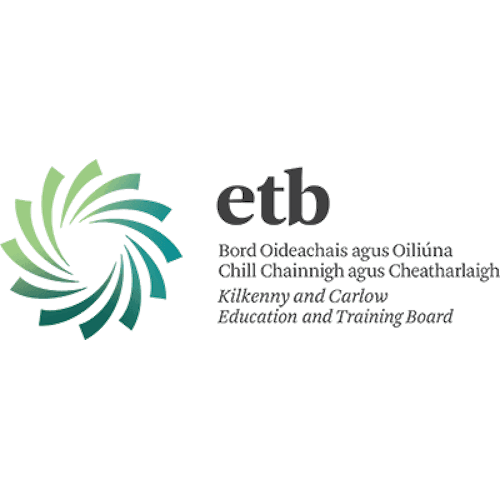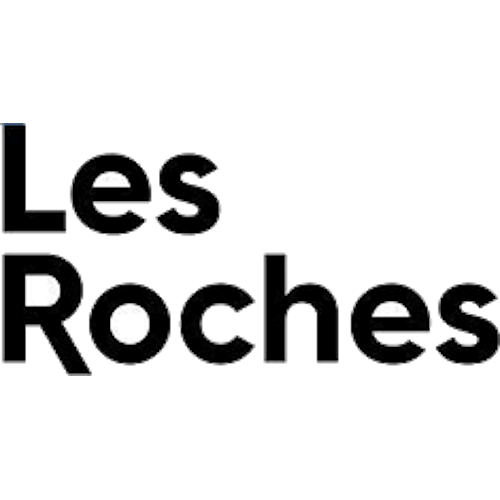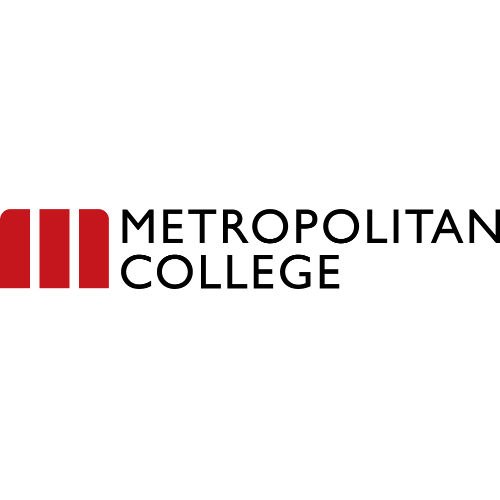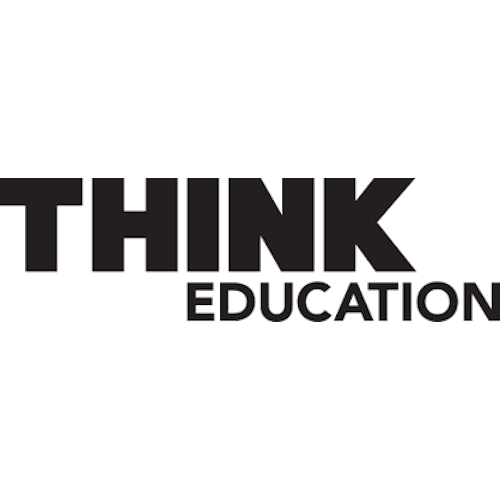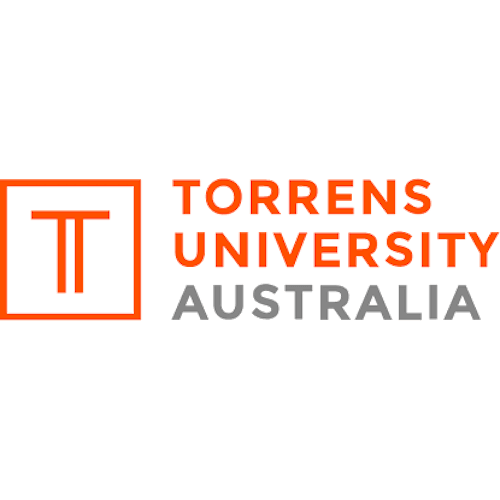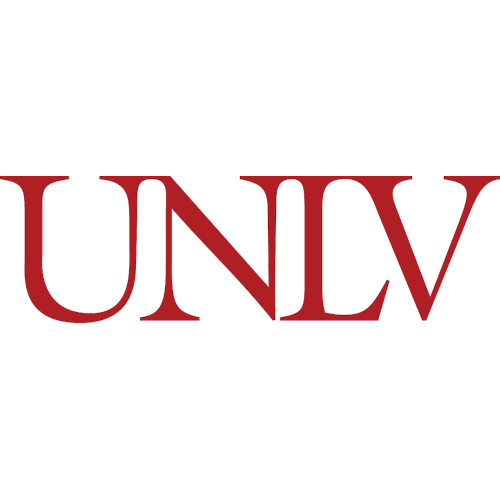 Read more insightful articles written by our partners in HotelMinder's Open Hospitality Academy.
Upgrade your business with HotelMinder

Firstly, we assess

We evaluate objective(s), defining opportunities and setting goals.

Then, we plan

We make a plan detailing what should be done to help reach set goals.

Finally, we make it happen

We implement change, as planned, within set timeline and budget.