Comparison of the best Hotel Self Service Kiosk Systems
Self check-in and check-out technology is becoming more important in the hospitality industry. It can substantially improve guest experience and customer service. In the coming years, self check-in has the potential to be the 'new normal', just like web check-ins in the aviation industry. In fact, a growing number of Property Management Systems now offer their own Self Service Check-In Kiosks. These integrate well with a wide range of Channel Managers and other hotel technologies.
We empower hoteliers with modern technology & expert know-how.
HOT We can help you find the right solution for your hotel needs and budget.
Which one is the best for YOUR hotel?
We're Experts in helping ambitious hoteliers improve key metrics with modern technology and expert know-how.
We can help
Why Do You Need a Self Service Kiosk System at your Hotel?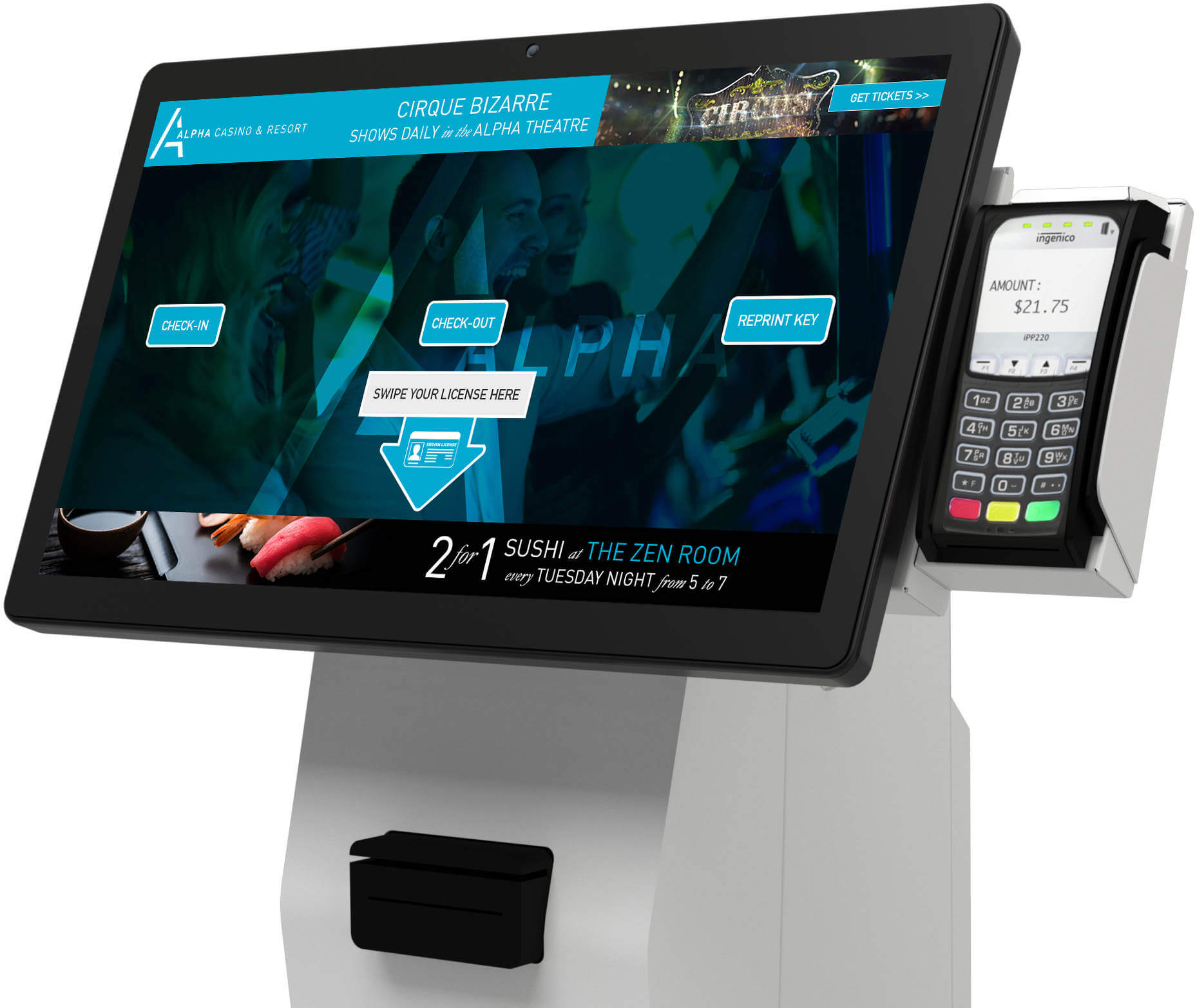 Available in different forms, including kiosks, web check-ins, mobile check-ins, and more of these technologies allow guests to easily reserve rooms, check-in to the property, make cardless payments, and even get room keys without interacting with front office staff. This not only eliminates long queues at the front office but allows you to substantially improve hotel operations.
Moreover, these online systems let you gather, manage, and use customer data, leveraging insights to provide personalized experiences. With kiosks and mobile apps, you can even offer to up-sell or cross-sell services and amenities. For instance, guests can book a spa appointment, reserve a table in the restaurant, or checkout valuable information about nearby attractions.
How to Get Started with a Self Service Hotel Kiosk System?
Currently, you can choose from multiple Self Service Kiosk Systems with innovative tools and features. It is important to test your property's existing hotel applications and make sure that the Self Service Kiosk System you choose integrates well with the technologies. Taking your specific needs and budget into account, we can help you choose a reliable system.
Read more about: Self Service Kiosk System
Best Contactless Check-in Solutions and Self-service Kiosk Systems
Upgrade your business with HotelMinder

Firstly, we assess

We evaluate objective(s), defining opportunities and setting goals.

Then, we plan

We make a plan detailing what should be done to help reach set goals.

Finally, we make it happen

We implement change, as planned, within set timeline and budget.
About HotelMinder Marketplace and its Partners
Partners listings are sorted as per overall performance and is free from any bias. 'Popularity' is calculated regularly and reflects our Partners performances with a clicks to leads to conversions ratio. 'Ease of use' and 'Pricing' are set by us after reviewing products and/or information provided by partners & users. If you buy a third-party product or service from this website, HotelMinder may earn a commission. We use this source of revenue to maintain this marketplace and create educational content. Our editorial team is not influenced by our affiliate partnerships.
HotelMinder partners with many brands, but makes no claims upon their trademarks. All trademarks contained herein belong to their respective owners and registrants.