Hotel Tech Stack
The High Price of Low Cost - How to Evaluate your Tech Stack Investments
This is a guest post written by Jan Hejny — CEO at HotelTime, offering state of the art, cloud-based solutions to the hospitality industry with an emphasis on providing excellent customer service.
Table of contents for this article:
Disclaimer : If you buy a third-party product or service from this website, HotelMinder may earn a commission. Our editorial team is not influenced by our affiliate partnerships.
Tech Stack and RevPAR
When I look at how hotels currently deal with their tech stacks investments, the first analogy that comes to mind is with the world of Revenue Management.
Over the last few years, there has been a heated debate among experts that RevPAR is not really that miraculous metric we all initially thought, after all. On the contrary: RevPAR can be - and usually is - an antiquated, if not completely misleading, way to determine the "state of health" of a hotel.
Over time, the concept of TRevPAR surfaced in these discussions, and I think we can all agree that this is a way better metric to estimate the success or the failure of a business.
Now, what do these two revenue management acronyms have to do with technology?
More than we believe: we can think of RevPAR as the simple act of checking the invoices from tech vendors, while TRevPAR as the evaluation of the total costs involved in managing one's technology stack. And the difference, I can assure you, is enormous.
The Evolution of Hotel Tech Stack
The notion of what is included in the hotel tech stacks changed dramatically over the years. Two decades ago, tech stack was mainly synonymous with Property Management System (PMS) only. Maybe, if you were a big, more structured hotel, your stack could have included a Revenue Management System (RMS) as well, but that was pretty much it.
Years went by, and the first Website Booking Engines began to surface. And with this new technology, one of the first misunderstandings started. Most hotels, in fact, looked at booking engines the same way they looked at online travel agencies, assuming that any business coming from the internet was, de facto, additional business.
Now, we all know this is far from the truth, but this did not stop hoteliers from accepting OTA-like conditions from their vendors, such as paying commissions for each reservation made on their e-commerce systems. This trend, moreover, is far from being a thing of the past: many properties continue to happily pay for every single transaction coming through their direct channels.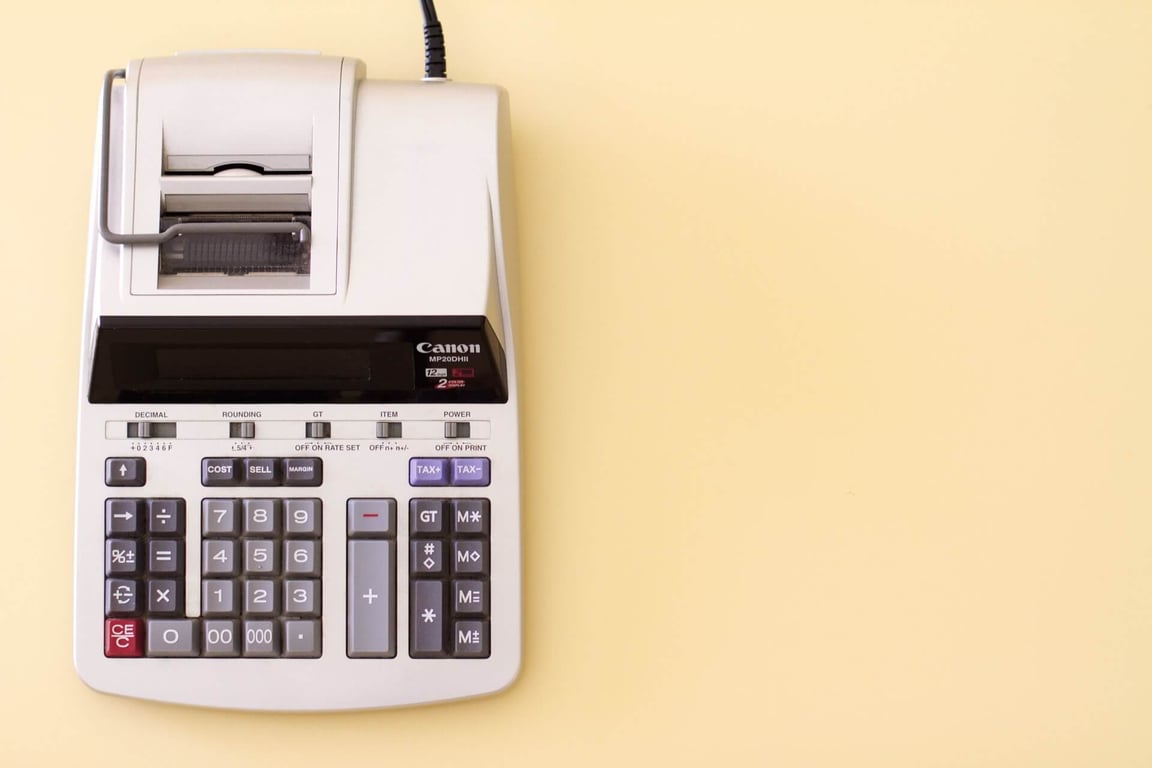 What most of these entrepreneurs don't seem to realize, oddly, is that commission-model software are almost always more expensive than fee-only ones.
The original approach is biased: hoteliers think it's only natural to pay a commission for any additional revenue (and we already saw that this is not the case), so, in their heads, these commissions are not a tech cost, but simply a distribution cost to get more bookings online.
Are you looking to:
Optimize occupancy, revenue or ADR?
Upgrade your software stack?
Solve a distribution or tech issue?
Improve your hotel online marketing?
Talk to us today
Are you looking to:
Optimize occupancy, revenue or ADR?
Upgrade your software stack?
Solve a distribution or tech issue?
Improve your hotel online marketing?
Talk to us today
The High Price of Low Cost
So we have the bias problem right here. But that's just the icing on the cake.
Another major issue when it comes to identifying the real cost of one's tech stack relies on the fact that it is virtually impossible for hoteliers to compare systems apples to apples.
The perfect example can be found on PMSs and the long-debated diatribe over cloud vs. legacy systems. Theoretically, identifying the investment needed to implement a cloud-based system should be easier than understanding all the costs related to a legacy system. At a first look, in fact, you have no hardware setup costs, no need for IT guys taking care of maintenance and system upgrades, and so forth. Cloud-based software costs could (and should) be very clear, yet this is not always the case.
Some of these systems charge hoteliers for things that are not visible from the beginning, such as credit card transactional costs or card tokenization.
It's very tempting not to include these hidden charges in the overall cost of maintaining one's tech stack, but it is also incorrect.
Channel managers follow a similar logic, and it's not uncommon to see some of these systems charging transactional fees for processing the bookings.
While commission from Booking.com should, obviously, not be included in your tech stack cost, commissions from your PMS definitely should.
Bypassing the Fear
Flash forward to around five-ten years ago, and we saw an explosion of upselling tools, review management platforms, and Customer Relationship Management software (CRM).
Many of these companies are openly willing to give out their solutions "for free" (meaning: with no tangible monthly fees), yet they have no problem charging high commissions for every transaction, the same commissions that rarely - if ever - are included in the tech stack costs by hoteliers.
This, I must admit, is a smart, yet deceiving, way of positioning one's company, as it bypasses the fear most hoteliers feel when it comes to increasing their fixed tech costs.
More recently, especially during the pandemic, we've witnessed a spike of interest in even more systems, especially when it comes to anything that is touchless (self-check-in apps, kiosks systems, QR code tech, etc.).
This means that one's tech stack is far from being static, but it does evolve (and, with it, do the investments needed), meaning that hoteliers should review their charges (flat fees or commissions alike) regularly, to understand exactly what their costs for running the tech stack really is.
Are you looking to:
Optimize occupancy, revenue or ADR?
Upgrade your software stack?
Solve a distribution or tech issue?
Improve your hotel online marketing?
Talk to us today
Are you looking to:
Optimize occupancy, revenue or ADR?
Upgrade your software stack?
Solve a distribution or tech issue?
Improve your hotel online marketing?
Talk to us today
The Third-Party Paradox
Another insidious hidden cost is the need to integrate third-party software.
One of the major problems in tech budgeting is the inability of hoteliers to understand what they're getting out of the technology.
Of course, implementing new tech is not only a cost: part is necessity, part is automation of tasks, and part is improving the guest experience. Yet, often entrepreneurs don't know if they're getting all the features they need when buying a software, and they end up having to integrate third-parties, increasing the costs even more.
Hoteliers should be aware of what is and is not included in a system, to avoid bad surprises down the road.
Over the last few years, several marketplaces were created, with the sole intention to help hoteliers in comparing different solutions in a click. But the harsh reality is that it's hard to compare software, especially when it comes to complicated, inclusive technologies such as PMSs. A marketplace will never be able to take a decision for you, and most of them are just static lists of systems with some reviews.
Understanding what tool is the right fit for your property can be extremely challenging, as every hotel approaches problems and requirements in a different way.
Conclusion
Bottom line is that hoteliers should really understand what they're paying for, especially when it comes to transactional revenue, the total cost of running the systems (hardware, maintenance, upgrade), and integration costs.
That being said, hotels should not see new software as purely a cost, but they should understand how technology can support their properties.
In a perfect world, every company should have a CIO or at least someone who understands the business side of things and the tech that supports that very business.
But our world is far from perfect, so this article can help you to, at least, avoid the most insidious traps of picking up new software and better evaluate your tech stack costs.
About HotelTime
HotelTime solutions are currently running in more than 500 hotels and restaurants in 11 countries world-wide.
A fully featured cloud-based, HotelTime Property Management System solution currently operates in properties as large as 400 rooms and as well as smaller properties with less than 50 rooms. It also enables chains with multiple properties to efficiently manage multi property operations.
---
---
Written by

Jan Hejny
CEO at HotelTime Solutions
Jan's hospitality experience began at a very young age having spent a lot of time around a family hotel operated by his father. But it was personal computing and the Internet, that was arriving at the time, that won his interest.
After a few years in the IT industry, Jan started to understand how technologies can help the hospitality industry and joined a team of founders of a cloud-based property management system - even though the word 'cloud' came many years later.
Having now been leading HotelTime Solutions for over 15 years, the multi-property cloud-based PMS and EPOS platform is now used by over 500 hotels from 13 countries and with offices in Prague, London, Dubai and Bangkok, Jan plans to accelerate HotelTime's growth and hospitality innovation in the post-covid times.
Browse Academy
---
Find the best hotel technology and services for your business.
---
Read more on HotelMinder Academy
All the knowledge you need to transform your hotel's digital presence and maximize performance!