What is Content Marketing? The Complete Guide for Hotels
Explore a Hotelier Guide to Content Marketing. Learn how to improve content marketing strategies to promote your hotel, engage with guests, and drive bookings.
Disclaimer : If you buy a third-party product or service from this website, HotelMinder may earn a commission. Our editorial team is not influenced by our affiliate partnerships.
If you've ever caught yourself wondering why Walt Disney Resorts thrived in the hospitality industry, conquering the hearts of children AND adults, the answer lies in one word.
Storytelling.
Stories, princes, and princesses are part of Walt Disney Resorts' magic. Therefore they became the main chunk of their content marketing strategy.
The Roots of Content Marketing Lay in Storytelling
Have you heard the phrase "traveling – it leaves you speechless, then it turns you into a storyteller"? Well, it's true.
Just think about the last time you were on holiday, and I bet you have a tale or two worth sharing with your friends. That's why hotels can fully embrace storytelling in their content marketing strategy.
You see, the concept of content marketing has been with us even before the Internet made its appearance. Stories were the base of every content ever created, and they are still the backbone of content marketing.
So, let's see how hotels can captivate their audience and drive more bookings by creating a successful content marketing strategy.
What is Content Marketing? (and what it isn't)
First of all, content is not content marketing. In today's overcrowded internet world, screaming for our attention, everyone creates content in the form of articles, social media posts, podcasts, etc.
The difference is... Content marketing is a strategic approach to marketing that focuses on creating and distributing valuable content relevant to your audience.
In Content Marketing Institute words: "Content marketing is a strategic marketing approach focused on creating and distributing valuable, relevant, and consistent content to attract and retain a clearly-defined audience — and, ultimately, to drive profitable customer action."
For hotels, this content tells the stories related to their brand, shares their "why," and inspires travelers to have the best stay possible.
Nowadays, when you build a content marketing strategy for your hotel or another accommodation type, you shouldn't be bragging about yourself. That's because people don't buy your bed or room. They buy stories, experiences, and how you make them feel.
Instead, place your audience in the center of attention and create content that will spark their interest and answer the doubts and pain points that for sure will appear during their travel planning phase.
Now that you know what content marketing is, you might wonder why it's so crucial in the hotel marketing strategy?
Why is Content Marketing Important for Hotels
Let me show you the numbers because there's nothing like a hard-number truth to convert a disbeliever into a believer: 72% of marketers say content marketing increases engagement and 72% say it increases the number of leads (according to Content Marketing Institute stats).
So… If you create strategic hotel content marketing, it will help you turn lookers into bookers.
When travelers find your content inspiring, entertaining and treat it as guidance, they will be more likely to choose your hotel when it's time to book (though, it's not as simple – you need to remember to have always your audience interests in the center of all hotel content).
It's about creating hotel brand awareness (see: the "Billboard Effect"). As an example, look at the hotel chain Room Mate. Its brand voice, and the character attached to it, are aligned with its content on social media, website, and newsletters. And these hotels are known for their quirky, approachable, and friendly style. That's why the more engaging and original your content is, the higher chances are to attract your customers.
Best practices of Content Marketing in Hospitality
To create a winning hotel content marketing strategy and turn content marketing from good to awesome, here are a few things to keep in mind:
Define your target audience. Identifying your target audience will be the main driver behind the content you can create. Learn more about identifying your target audience.
Create & document a content marketing strategy. Every great idea starts with a plan. Especially when numbers show that 63% of companies don't document their content marketing strategy – there's a vast opportunity laying out there!
Focus on the channels where your audience consumes content.
Chose different content formats, diversify, and test what works.
Make your content relevant to your audience. Create the content they care about and which answers their questions.
Lead with the story in your content marketing.
Measure your results.
Don't be afraid to experiment with different ideas. Remember that in marketing, nothing is certain.
Repurpose existing content into different formats. That gives extra life to the content you've already put your heart into (plus, believe it or not, search engines love when your content stays relevant).
Creating a Hotel Content Marketing Strategy: Types of Content
As I have mentioned before, content appears in different forms in the content marketing scene. Here are some of the most popular content marketing formats you can use:
Blog posts
Video content
Infographics
Memes
Podcasts
How-to guides
Photos
Email newsletters
You can go much further than that and look into ebooks, case studies, giveaways, webinars, "Day in the life" posts, lists, mind maps, white papers, surveys, quizzes, polls, etc. As you can see, you can choose between many formats.
But what type of content is the most popular in the hospitality industry?
Honestly, the sky's the limit, but for the sake of this article, I'll guide you through the frequently used in hospitality marketing.
Website Content / Blog
A hotel website is one of the fundamental assets inside the content marketing strategy. That's because all your marketing efforts will be driving people to click and book on your website, whether it's through paid advertising or by promoting new blog content.
Speaking about the blog: blogs seem to be a very overrated thing for hoteliers. No wonder – it's estimated there are about half a billion blogs on the internet today. Despite this, OptinMonster notices: "The latest content marketing lead generation statistics show that most marketers use blogging as a key content marketing tactic. OKDork's data shows blog posts are among the most shared content online."
Adding blog content to the hotel website means more opportunities to drive traffic to it. If done correctly — meaning properly thought-out and copied, here's a full guide on website copywriting — it can help increase brand awareness and increase email sign-ups (if email marketing is part of your hotel marketing strategy).
Moreover, hotel website content can include information about the accommodation and become a resource to spark inspiration.
Below are few ideas you can add to your hotel blog (if it makes sense for the audience you try to attract):
Travel/destination guides
News about the hotel events
Lists (for example, list of things to take on the ultimate spa escapade)
Interviews
One more cool thing about blog content is that hoteliers can repurpose it into social media content too!
Social Media Content
Now that I've mentioned social media – it's estimated that the number of global social media users will grow to 3.43 billion in 2023.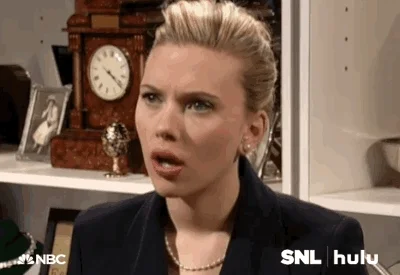 Furthermore, Instagram has the second-highest ROI among marketers, and as of 2021, Facebook has over 2.6 billion monthly active users. Not that I want to daze you with these outstanding numbers…
You see, social media content has become more than another way to promote your hotel. Right now, it's also another communication platform that acts as an extension of your website. Hence, it's the way to get closer to your ideal audience and engage with them.
"Social media excels at promoting brands because it promotes relationships." says Neil Patel.
Whether posting one time per week or 3-4 times a week, make sure whatever you put out there can be attractive to your visitors. Here's a complete guide for hoteliers to get started on Social Media and here are some tips, ideas and recommendation about which content goes where on Social Media.
Nevertheless, keep in mind that people don't come to Instagram to read about your hotel ensuite room. They want to be entertained and hear a good story – and that's what hoteliers should give their audience: entertainment and stories.
Email Content
Email marketing is probably one of the most underestimated marketing strategies. Yet, it's an effective way to share hotel content.
It might seem surprising that people still read emails (I'm Millennial and I check my email inbox more often than I would admit), however, marketers state email is a marketing channel with the highest ROI.
Therefore, if email marketing is not part of your hotel content marketing strategy, you should seriously consider including it.
In this article you can find out the best email marketing practices for hotels.
Video Content
Video is, by far, the most popular and effective way to engage with your audience. It's recognized that 40% of millennials love video content, and half of that number between 18-34 would stop what they're doing to watch a new video.
Just think here about Instagram Stories, Reels, or Live Videos – hotel guests love to see this type of content. Here's a guide on creating impactful video content for Social Media.
For example, the Marriott hotel chain went one step further and created a 20-minute long movie, Two Bellmen (which is full of action and, to be honest – pretty good). Oh, it's also available to watch on YouTube, and there are three parts!
Five Hotel Content Marketing Examples in Action
Ok, so we know what goes into content marketing. But how are others doing it?
One thing is reading about it, and the entirely different thing is doing the thing. Fortunately, the hospitality industry is full of good examples of successful content marketing, which can serve you as an inspiration.
Sometimes it might seem like you need considerable funds for fantastic content marketing.
If only all the hotels could have the budget to create a movie like Marriott Content Studio, right? Or rent the Barbie dream house as Airbnb did as part of their content marketing strategy.
Before you resign yourself in despair due to the lack of a big budget, there's good news: Though these types of strategies might be out of reach for many hoteliers, there's plenty of space to shine on the less-money required level. Here are few examples of excellent hotel content marketing:
Magazine: Marriott Bonvoy Traveler
I believe Marriott has one of the most recognized hotel content marketing examples out there. Marriott Bonvoy Traveler is a magazine that focuses on each destination where their hotels are located.
"We are Marriott Bonvoy Traveler. We believe that all travel is good travel. We tell the stories that awaken the wanderlust that lives in you; the stories that inspire you to explore the world's greatest destinations and empower you to travel well. Good travel starts here.".
And this is what they genuinely do.
Website Hub: The Hoxton
The Hoxton took pet-friendly quite literally and turned part of their website into a dedicated pet zone written in the dog language.
Yes, you read right – but don't worry, you can turn it into a human translation (and without the help of google translator, because I don't think Google is quite there yet).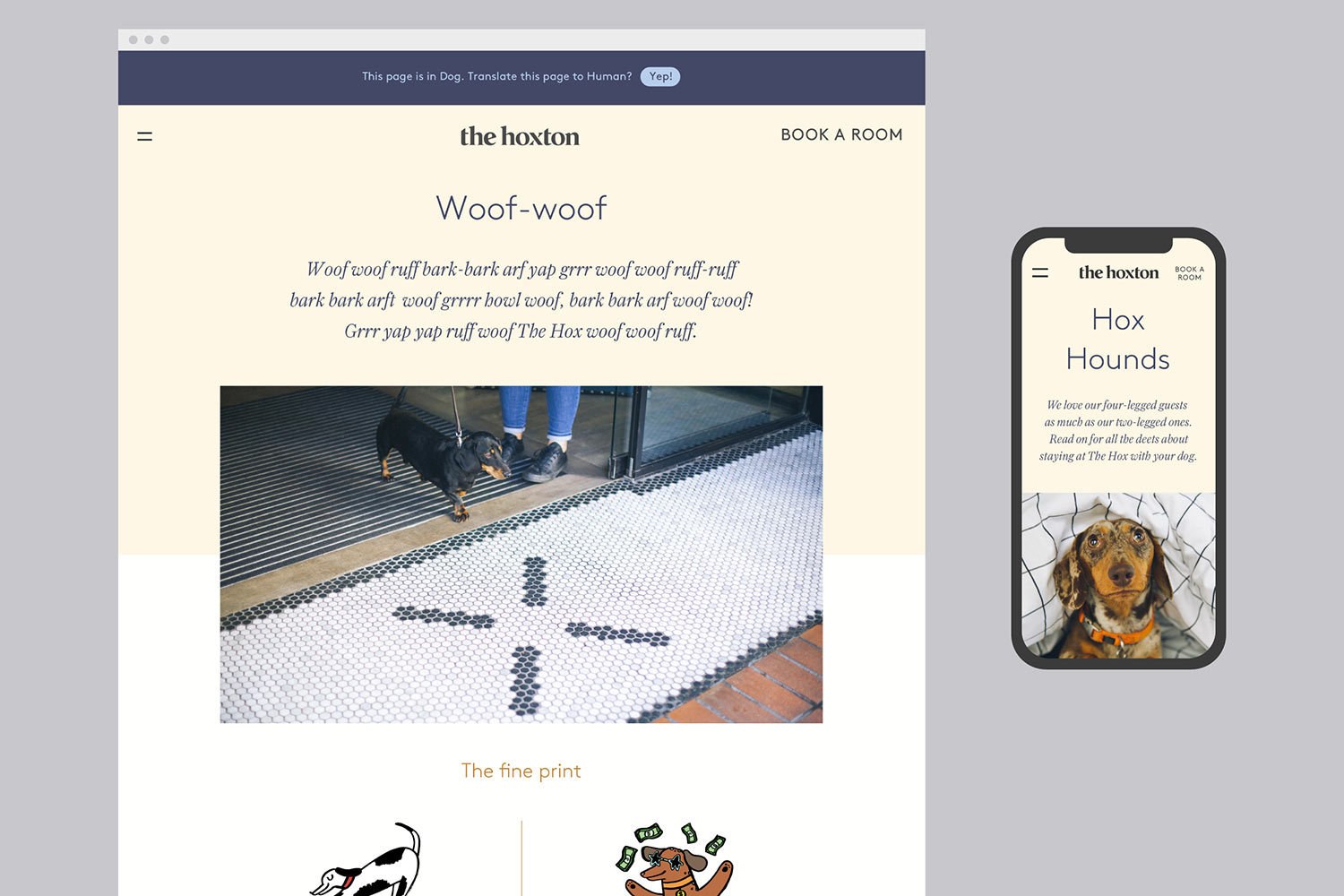 Book: The Pig
"THE PIG: Tales & Recipes from the Kitchen Garden & Beyond" is a book created by the hotel brand The Pig.
Blog: Life is Suite
The blog Life is Suite by Kimpton Hotels is full of travel, destination & entertainment tips.
User-generated Content: The Student Hotel
The Student Hotel Instagram page features lots of entertaining user-generated content.
How to Create a Hotel Content Marketing Strategy
Everything you have read above serves one purpose: to explain different components of a content marketing strategy.
Strategically created content can remove the fear travelers can have in the face of jumping into a great unknown, and reduce their pain points.
Now that you understand and see the numbers behind it, let's walk through creating a content marketing strategy for hotels.
First, define your goals. For a hotel, this can be, for example, increasing direct bookings.
Determine who is your target audience.
Choose content formats and main topic categories to focus your content.
Determine content topics for each stage of the buyer's journey (see below).
Brainstorm content ideas.
Choose the tools that you will use to produce and share content.
Determine how you will measure success.
The hotel guest buyer's journey
Awareness stage
when they start planning their trip.
Content format: a guide
Topic: 10 out-of-the-box ways to discover Barcelona
Consideration
Content format: Giveaway
Theme: win a 2-night stay
Decision
Content format: email newsletter
Theme: special offer
How to measure Content Marketing ROI
Marketing sometimes feels like guessing, and it's no different in the hospitality industry. However, when you know your audience and obsess with updating your knowledge about them, you begin to question your hotel content marketing strategy less and less. Especially if you measure your results with carefully chosen KPIs.
To calculate the Return on Investment (ROI) from hotel content marketing, you will need to:
Calculate how much the hotel spends on producing each type of content
Calculate the costs of content distribution (what you pay for an email marketing platform, paid advertising, price of tools hotels use to create and schedule content)
Sum up the value of bookings that each piece of content brought you (though sometimes it's not apparent if the piece content got the effect directly)
Calculate the content marketing ROI with this formula from Convince and Convert: Return minus Investment, divided by Investment. Multiply by 100 to express it in percentage.
Additionally, you will need to control how hotel content performs and where your work goes in vain. These tools will help you in measuring essential metrics:
Google Analytics
Google Search Console
Moreover, if you use a platform like Hootsuite, Metricool, or Later (for social media management), they will give you metrics on your performance.
Top Hotel Content Marketing Tips to Add to Your Checklist
Finally, what would life be without a tip or two to make the hotel content marketing process less dramatic and more productive:
Don't underestimate the power of storytelling.
Your strategy must include replying to online reviews. One negative and not handled correctly can destroy your hotel brand image.
User-generated content in your strategy builds trust (after all, you show real experiences shared by your guests)
Repurpose content into different formats: blog posts to social media posts, infographics, videos, or podcasts.
Provide a solution to a problem
Entertain
Make your hotel content unique through off-the-beaten-track ideas and tips.
Evoke emotion: travel is meant to be a pleasure even if it's a business trip.
Conclusion on Guide to Hotel Content Marketing
In the long run, content marketing in hotels can be highly effective. So many travelers rely heavily on online content advice when it's time to plan and book their trip. Delivering a strategic hotel content experience can make the planning process simpler and more enjoyable.
Storytelling and emotions fill travels. Use it right, and through hotel content, you can help guests turn their wildest dreams into reality.
Just like Disney.
---
---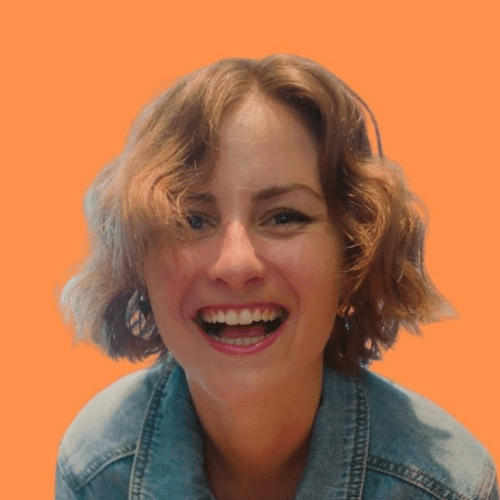 Ewa Gabara is a copywriter.
---
More articles about Email Marketing
---
Maximize your hotel performance with HotelMinder
HotelMinder is a leading advisory agency for hoteliers to maximize business performance with hands-on advisory & project management services; a free and unbiased hospitality knowledge platform with Tech, Marketing, Revenue and Operational content; and a marketplace for professionals from all over the world to find hospitality specific software and services that best match their vision and requirements.
Browse Academy
---
Find the best technology and expert services for your hotel business.
---
Trending Hotel Technology Content
Check out the latest Insights, News and Articles from our team and industry leading partners.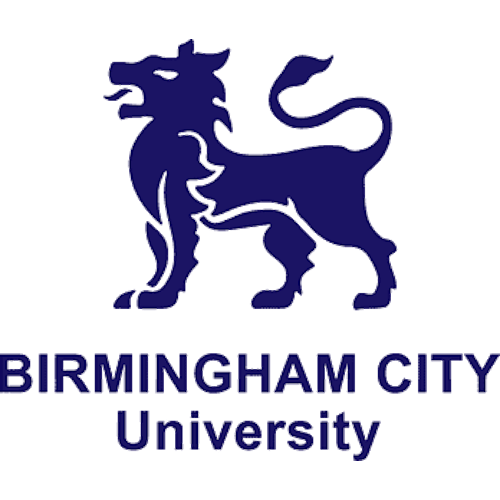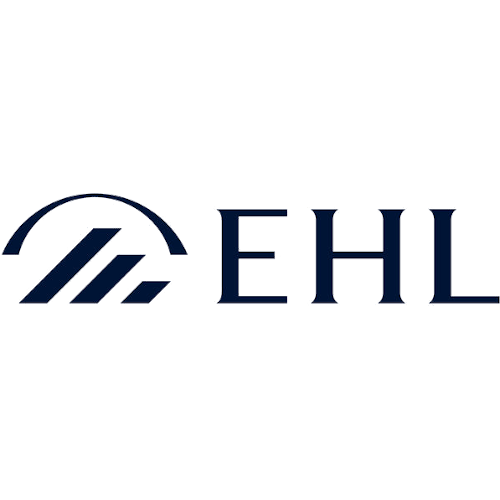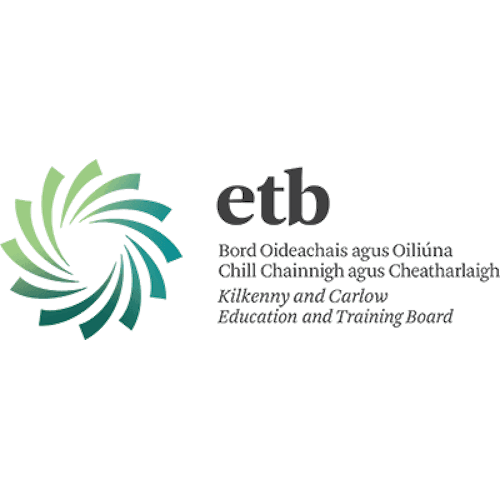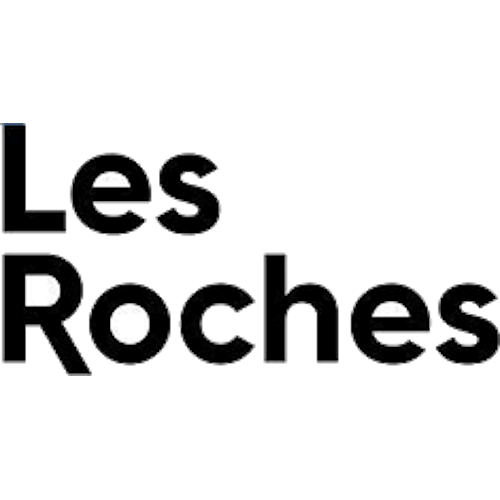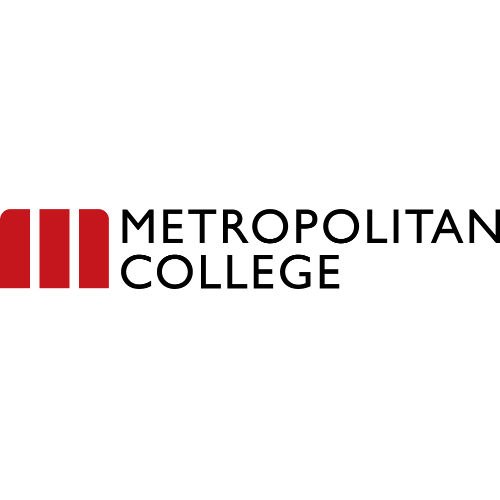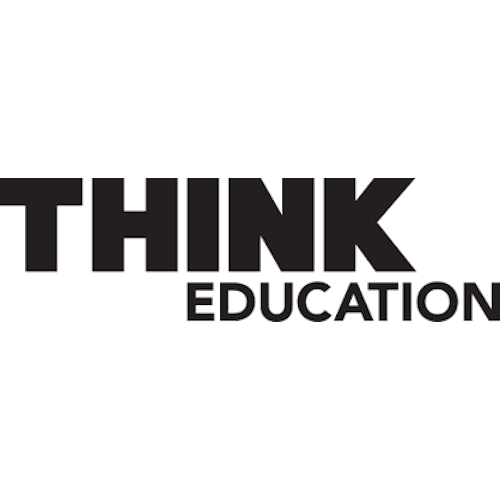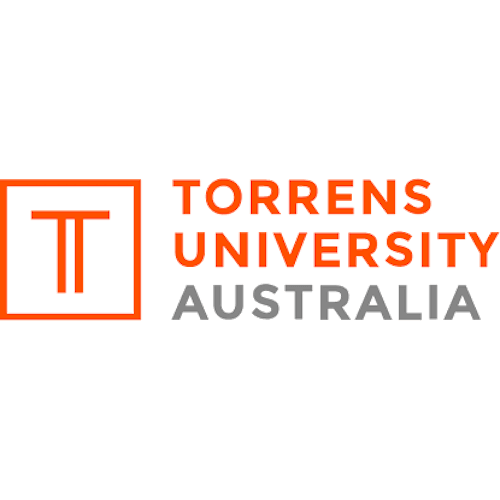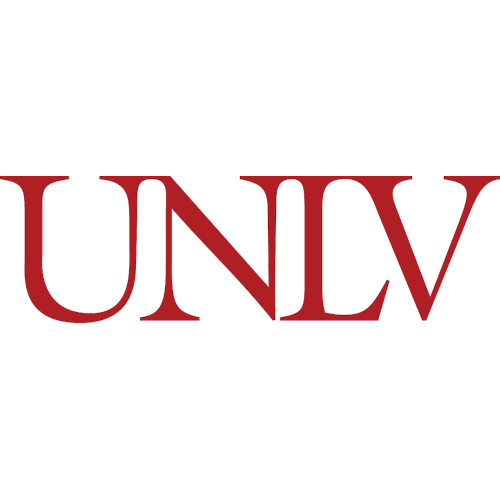 Read more insightful articles written by our partners in HotelMinder's Open Hospitality Academy.
Upgrade your business with HotelMinder

Firstly, we assess

We evaluate objective(s), defining opportunities and setting goals.

Then, we plan

We make a plan detailing what should be done to help reach set goals.

Finally, we make it happen

We implement change, as planned, within set timeline and budget.