Are you using the Billboard Effect to increase Direct Bookings?
On a usual Monday morning in the office, we recently had this discussion about seemingly irrelevant billboards placed around town. The odd lawyer asking you to connect as you drive through the state highway, or perhaps a footwear brand with a billboard in the middle of nowhere. But are these really irrelevant? We talked about this in one of our articles.
Relevance is subjective, and sometimes, branding is the sole purpose to place a billboard, anywhere. The more your potential buyers or 'guests' see your name, the more they think, 'Hey, this must be THE place to stay'. It's the billboard effect that no one can ignore!
Table of contents for this article:
Disclaimer : If you buy a third-party product or service from this website, HotelMinder may earn a commission. Our editorial team is not influenced by our affiliate partnerships.
The Billboard Effect Explained
Everything you see online is part of the virtual real estate being occupied by one brand or another. The billboard effect, in the hotel industry, is an advertising and a marketing tool afforded to hotels listed on OTAs (Online Travel Agencies), such as Expedia.com and Booking.com. The benefit is an increase in direct bookings and a boost in organic online searches.
In simpler terms, if guests discover your property through an OTA, they're still more likely to check you out on the official website. In the competitive travel sector, the need of the Billboard effect goes beyond other marketing tools.
But how do you leverage it to increase direct bookings?
Is it the only thing you need to boost your sales?
Well if you'd known that, you wouldn't be reading this post, would you? So let's make it simpler by explaining the various strategies that can optimize your usage of the Billboard effect. But first, we'll let the stats do the talking!
The Billboard Effect: Still Alive and Well
Introduced by Chris Anderson, an Associate Professor at Cornell University, the Billboard Effect showed how hotels saw an increase in reservations through their official websites after appearing on Expedia.com.
While this was in 2009, the same trend was noticed in 2011. The increase wasn't minimal, but a whopping 7.5% and 26% respectively. A good number of customers who booked directly on an official website had first visited the hotel's details page on Expedia.com.
In 2017, Chris Anderson published a new report called, The Billboard Effect: Still Alive and Well. It primarily focused on the ability of a second-party to influence hotel reservations on official websites.
As per the study, 39% of direct bookings were made after research on a hotel's official website. It also stated that 31% of guests who start the search at an official website end up booking at an OTA. Most importantly, 65% of guests who booked directly from the official website of a hotel had visited an OTA prior to the booking.
HotelMinder, it is about:
Optimizing occupancy, revenue or ADR
Upgrading your software stack
Solving distribution or/and tech issues
Improving their hotel online presence
Talk to us today
HotelMinder, it is about:
Optimizing occupancy, revenue or ADR
Upgrading your software stack
Solving distribution or/and tech issues
Improving their hotel online presence
Talk to us today
Taking Advantage of the Billboard Effect
The Billboard effect is only one element of a complex online distribution ecosystem. With several OTAs, meta search engines, social media channels and powerful marketing tools like Google Ads, you also need to tap into other strategies. Here are a few tips to make the Billboard effect work for you.
1. Get Listed on Online Travel Agencies
For a small to medium-sized property, it's important to be listed on 4-5 OTAs. While most of your bookings may come from Booking.com, and a few from Airbnb, it's never good to put all your eggs in one basket. Warren Buffet agrees!
Depending on your content value on Booking.com, your property may be listed below competitors. Also, a higher commission may be charged when you don't seem to have a back-up plan.
It's good to be listed on a few OTAs that suit your interests. Rate parity needs to be promoted on all channels, but should be favoured on your official website.
A friend to all is a friend to none.
OTAs aren't necessarily your friends, and you can't solely rely on their strategies to boost your bookings. We recommend you use a Channel Manager.
If you want to know more about maximizing your hotel's online presence with a Channel Manager, read this post. Also, here's an article explaining how to choose the right Channel Manager for your property.
2. Get Listed on Authority Portals
Google Maps
Fun Fact - Did you know that Google allows travellers to book a hotel directly from search results without leaving the search page?
Take control of your presence on Google. Just sign up on Google Business Profile, and start using different services, tools and apps to leverage your content strategy. You can easily add your hotel's website link, images, email, contact number, location and other details that potential guests might find useful to make a booking decision. It's fast, easy and free.
If you have the budget, spend some money on 'Book on Google' button or Google Ads, which are still more economical than OTA commissions - when managed properly. Most importantly, Google allows you to directly get in touch with your potential guests. A deal-maker perhaps!
For an in depth look into Google Maps, read our article: Google Maps for your hotel: All you need to know!
Tripadvisor
Fun Fact - Did you know that 83% of TripAdvisor users claim that they'd 'always' or 'usually' reference reviews before making a booking decision?
Your property can be listed on TripAdvisor free of charge. Claim your property (if it already exists) or register, upload images and high-quality content, and ask your guests for reviews.
Don't just stop at getting reviews. You also need to engage. According to 85% customers, a thoughtful response to a review significantly improves the overall impression of a hotel. Managing your reviews smartly can increase profits, and of course, online visibility.
For an in depth look into Tripadvisor, read our article: Four basics steps to get your hotel on TripAdvisor Reviews.
Metasearch and GDS
If you're an established brand, it can be beneficial to list your property on Metasearch and GDS Systems. Travellers neither search for just one keyword nor click on a single result to book an accommodation.
While Metasearch engines show varied rates for the same room type on a given date, GDS allows the sale of rooms to bigger companies and travel agencies in larger quantities. Plus, you'll be able to insert a link directly to your hotel website while bidding on a CPA or a PPC model.
For an in depth look into Metasearch and GDS, read our article: GDS, OTA and Meta: What's the difference?
3. Make Your Website Direct-Booking Friendly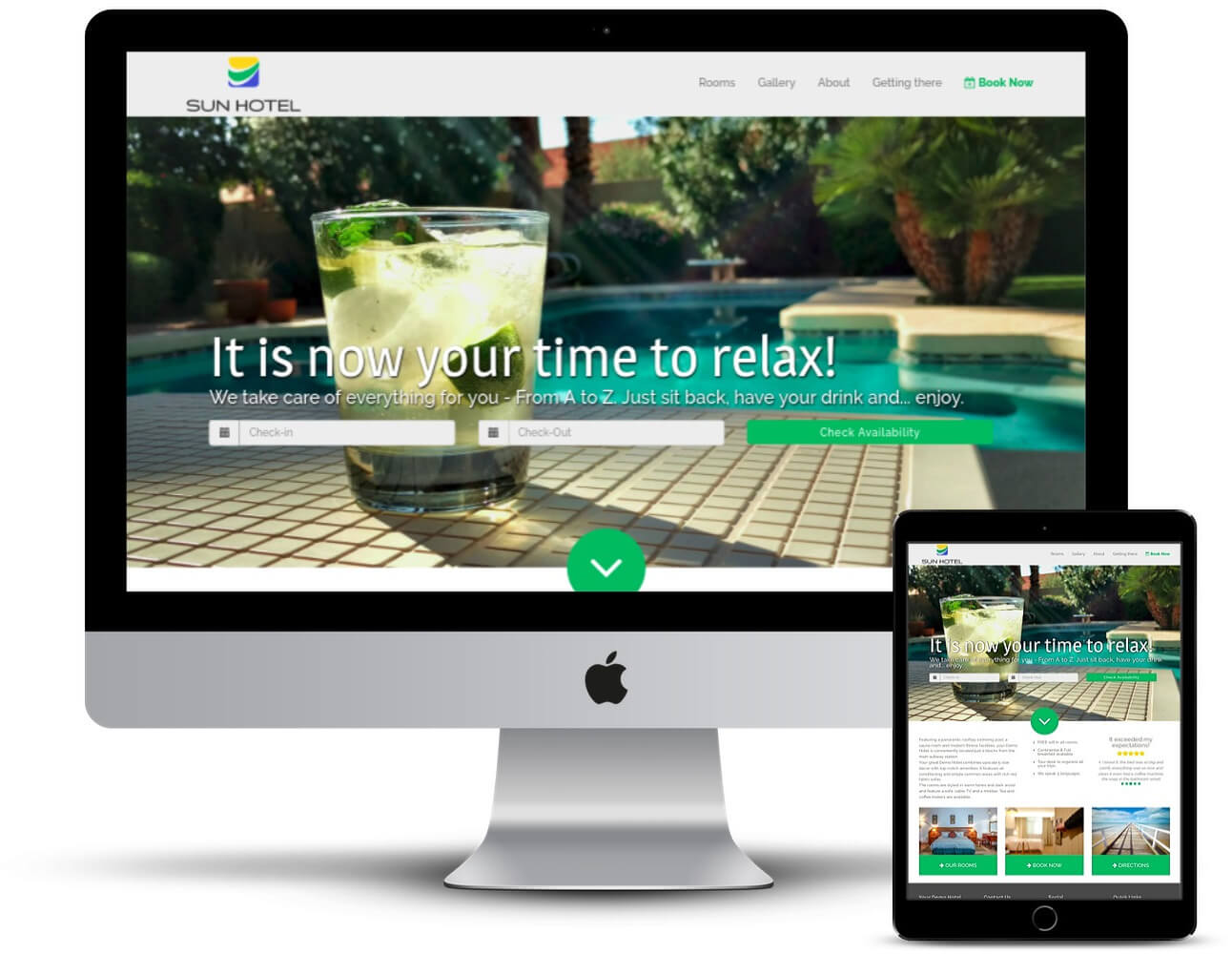 Have you ever wondered why OTAs are often preferred over official websites? There's of course the Billboard effect, which lets a guest view multiple properties on a single page, but there's another key factor - the interface.
A bad user experience on your official website can not only make a potential guest leave it for an OTA, but may even make the user lose interest in your property altogether.
Optimizing your website for a better SEO ranking and a user-friendly experience requires you to work on the latency period. Quick loading, easy navigation, multiple device access and high-quality content, including images and videos, are some key areas of focus.
Overall, content should revolve around engaging information and stories, even in the form of testimonials, about the amenities, rooms and neighbourhood.
For simple tips to build a great hotel website, here's an insightful article: 8 simple tips for a great hotel website.
4. Improve the Booking Process
Booking drop-offs are the most common problem with official websites of hotels. It's one thing to attract billboard visitors from OTAs to your website, but another to encourage them to book a stay through it.
Your website should have a user-friendly Booking Widget (or Booking Engine), thereby eliminating the user's unending search for a 'query' button.
Each step of the process needs to be carefully reviewed. You need to make sure that content on the website looks appealing, offerings are clear, nothing distracts users, and that you request as little information from the user as possible.
Testing your website is crucial and should be done on a periodic basis. The payment process needs to be smooth, and you need to ensure that pre-stay and post-stay communication keeps on going.
HotelMinder, it is about:
Optimizing occupancy, revenue or ADR
Upgrading your software stack
Solving distribution or/and tech issues
Improving their hotel online presence
Talk to us today
HotelMinder, it is about:
Optimizing occupancy, revenue or ADR
Upgrading your software stack
Solving distribution or/and tech issues
Improving their hotel online presence
Talk to us today
5. Improve Direct Offerings
There are many different ways to make sure bookers are enticed to book directly with you and not on OTA websites.
We recommend you make a pricing and distribution strategy before changing your offering. It's also important to carefully check your reports to quantify the effects of change.
Here are some strategies that could be useful:
Best Rate Guarantee

Though rate parity dictates specific terms related to the pricing of your room, it's important to provide value to guests. Anyone booking through your website should receive the best value. You need to use content on the website to tell potential guests that they're getting the best deal.

Rewards

Direct bookers deserve a little extra. Add-ons can be a great way to provide a better experience to guests. You can offer in-room breakfast, free drinks, free upgrade etc. A little extra from your side lets you build loyalty, and even helps save that huge OTA commission.

Special Deals and Packages

Creating special deals and packages for your website is always a good idea. Advertise the offer repeatedly in your newsletter or social media channel. With repeat guests, using emails is a good strategy.
6. Invest in Content Marketing
Content lays the foundation for improving your reach, visibility, branding and sales. Your main channel, your website, needs to have engaging content that provides value to the visitor.
Whether you're using a corporate blog, persuasive promotions on the website or a new section, it's crucial to produce fresh content to improve organic performance of the website.
It also means that you'd be spending less on PPC and advertising campaigns. Unfortunately, many hoteliers still just bank on the Billboard Effect and don't realize the importance of using other strategies too.
Omni-Channel Marketing
The Billboard effect is not the only element in the huge distribution ecosystem, especially now, when we're introduced to omni-channel marketing, dealing with various devices and sites in the customer's journey. However, the billboard effect is still an important element in increasing direct bookings, visibility and ranking.
As an independent hotel, you may not be able to afford high advertising investment. But why aren't you using the presence on OTAs since you're already there?!
Something to think about, and talk over with us, if you're up for it.
---
---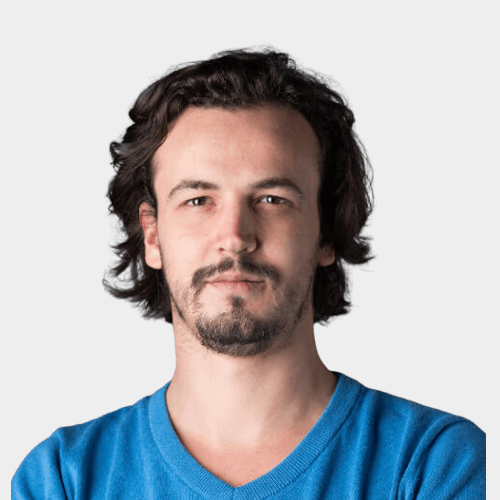 With years of experience in assisting hoteliers manage operations or opening up innovative hotels across the world, Benjamin has been a trusted name in the hospitality industry, and is well known for his knowledge and expertise in European markets.
---
Maximize your hotel performance with HotelMinder
HotelMinder is a leading advisory agency for hoteliers to maximize business performance with hands-on advisory & project management services; a free and unbiased hospitality knowledge platform with Tech, Marketing, Revenue and Operational content; and a marketplace for professionals from all over the world to find hospitality specific software and services that best match their vision and requirements.
Browse Academy
---
Find the best technology and expert services for your hotel business.
---
Trending Hotel Technology Content
Check out the latest Insights, News and Articles from our team and industry leading partners.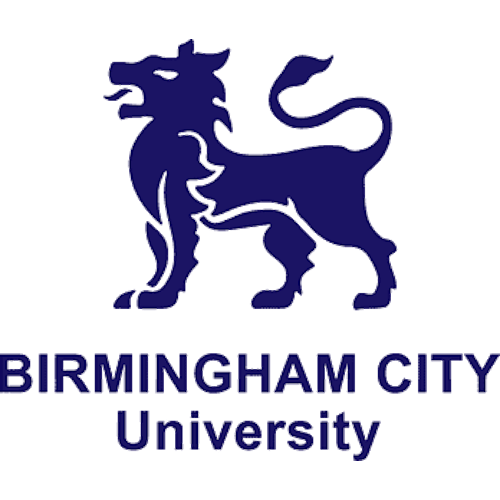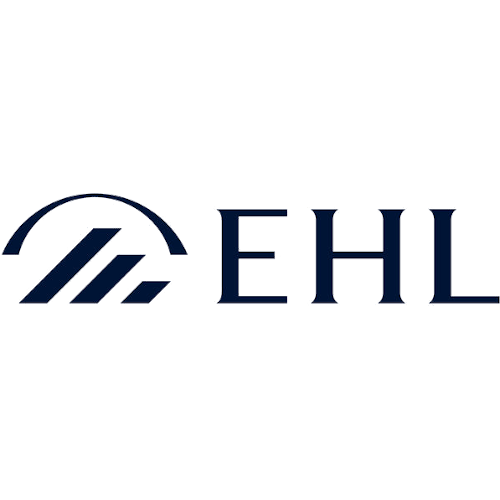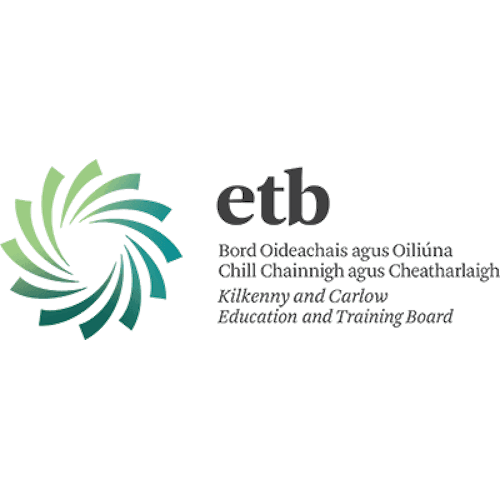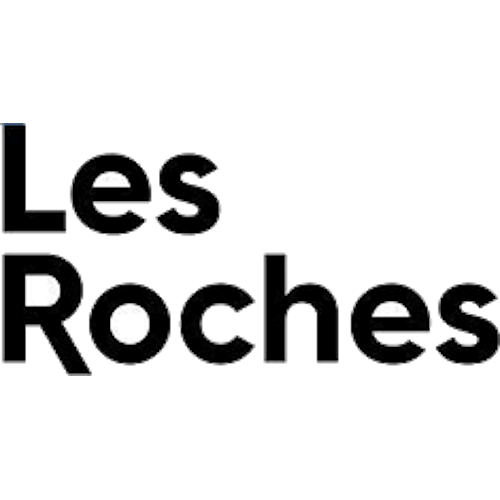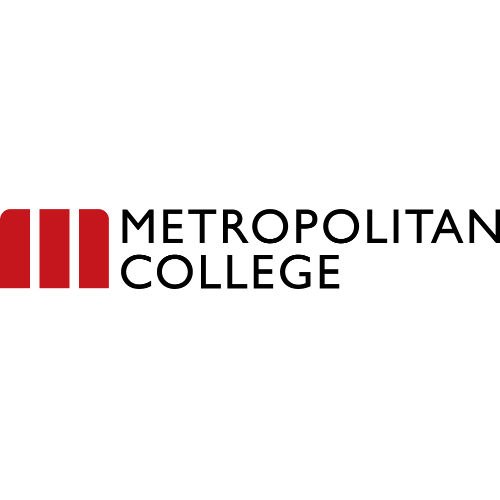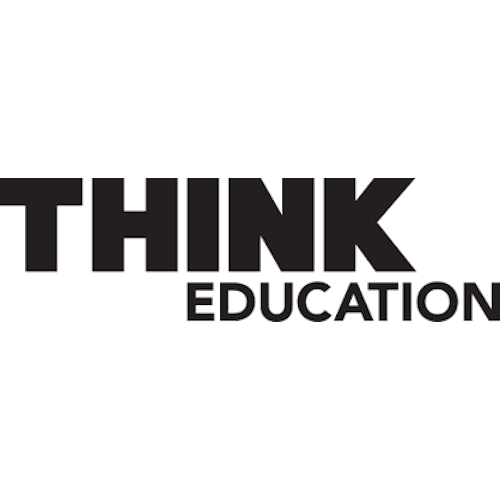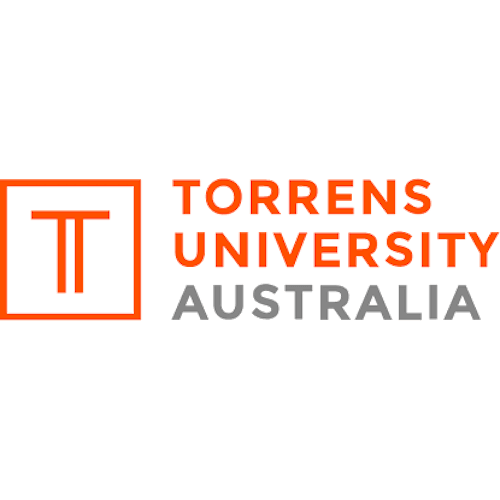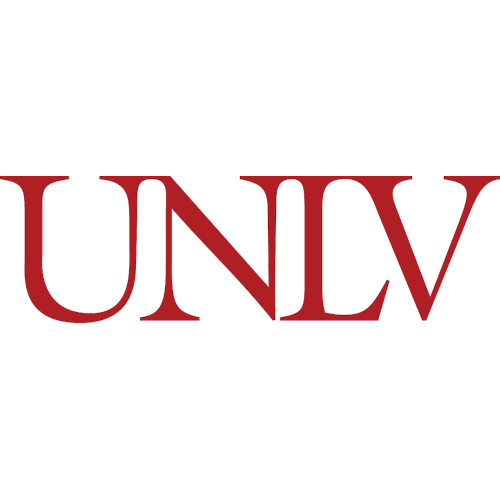 Read more insightful articles written by our partners in HotelMinder's Open Hospitality Academy.
Upgrade your business with HotelMinder

Firstly, we assess

We evaluate objective(s), defining opportunities and setting goals.

Then, we plan

We make a plan detailing what should be done to help reach set goals.

Finally, we make it happen

We implement change, as planned, within set timeline and budget.