Email marketing for hotels: everything you need to know and how to start
Social media are great to engage with your guests and travelers, share your business values and hotel culture but there's no digital channel that can be as profitable as…
Email.
Email marketing is the best channel to connect with your audience, promote your hotel, make upselling and attract returning guests.
There's a rumor that emails are dead.
But numbers show differently: 38$ of ROI (return on investment) for each 1$ spent.
And not only big hotel chains can leverage the magic of email marketing. As owner or manager of an independent hotel, you can use the power of emails to attract local and national travelers.
Disclaimer : If you buy a third-party product or service from this website, HotelMinder may earn a commission. Our editorial team is not influenced by our affiliate partnerships.
What is email marketing? And why should you pay attention to it?
Email marketing is a marketing channel used to educate your future guest about your offers and services.
Its main objective is to move people from one stage of the marketing funnel to another stage.
There are 3.9 billion daily email users (and growing). Plus: 73% of millennials prefer communications from businesses to come via email and 59% of respondents say marketing emails influence their purchase decisions. (source)
Now, these are the numbers you can't ignore. That's why in this blog post I'll share with you the basics of email marketing for hotels.
Let's get to it...
7 reasons to implement email marketing strategy into hotel operations
Apart from the highest ROI from all online channels, here are few other benefits of marketing through emails:
Building your brand awareness and engagement
Increased sales thanks to upselling of your services
Creating repeat business (hello, returning guests)
Building trust
Winning over OTA bookings (with offers and staying in touch with your previous guests)
Attracting local and national tourists
How to begin with email marketing?
The first steps always feel like climbing the mountain. However, with the right tools, it will be easier to get there.
You can start with connecting your hotel Property Management System (PMS) with your email marketing provider. Some of the known email marketing providers are Mailchimp, ActiveCampaign, MailerLite, ConvertKit, or Revinate (it's great if it can integrate with your PMS).
There are hotel solutions too, that store email addresses of your reservations and automate the most important email workflows (like confirmations, a pre-arrival email, or post-arrival email).
The basic email campaign sequence you should be doing in your hotel
Hotel Guest Journey
If there are any automated emails you should send to your guests, then these would be the ones built into a guest journey: inspiration, research, booking, arrival, on a property, post-stay.
I would say it's one of the most important parts of hotel email marketing.
You see, it's the first time you connect with your guest which means it's your chance for the first great online impression.
5 emails you should send to your guests
Your hotel becomes part of the inspiration and research phase, by sending emails to your existing and segmented guests and potential guests list. These would be emails with travel inspirations, time-limited offers, and packages for their next stay. Like that you inspire email recipients, with ideas for their next voyage
Booking phase: Booking confirmation email
Send instantly, after the reservation was made. It should contain reservation details and contact information. Plus depending on the arrival date you can include a link to the online check-in.
Welcome email
I suggest sending an email apart from the confirmation one, which welcomes future guests into your hotel family. It's important to send a welcome email the same day, after the booking confirmation email.
How important are welcome emails, show numbers: subscribers who receive them, show 33% more engagement with the brand.
And remember to invite them to connect with your hotel on social media (so they can get even more excited for their stay).
Arrival phase: pre-arrival email
This is the email where you get your guest excited about staying with you. Give them both: practical details (direction, contact, online check-in, online payment) and ideas on what to do.
Pre-arrival email is great for the upselling, as you usually send it a few (2-3) days before the check-in.
You see, it's because their interest is higher since they already prepare for the journey. Here are a few upsells you can include: adding a breakfast (if it's not included), room upgrade, SPA package, or extra tour.
What's more, you should include important information on how you keep them safe due to the Covid-19 pandemic and the rules that apply at your property.
On a property phase: Enjoy your stay email
You can send this email on the day of the check-in or 1 day after. Here's your chance to make a welcome from the General Manager, to whom they can turn to if they have any issue. Or suggest a thing (or two), to do during their stay.
If you take surveys, it's a great place to ask for their check-in experience.
Post-stay phase email
This is not a goodbye email...only one more reason to stay connected. This is your place to ask for feedback and a review weather for your website or other channels (Google, Tripadvisor, or OTAs).
You can also add to it a special perk, let's say a voucher for a complimentary service, which they can share with their friends too. I would say, it's a way to win away these OTA reservations.
...and don't forget about the social media connections!
Other email campaigns you can think of, are, for example, the "we miss you" campaign, Vip guest journey, Black Friday campaign, newsletter, or staycation campaign.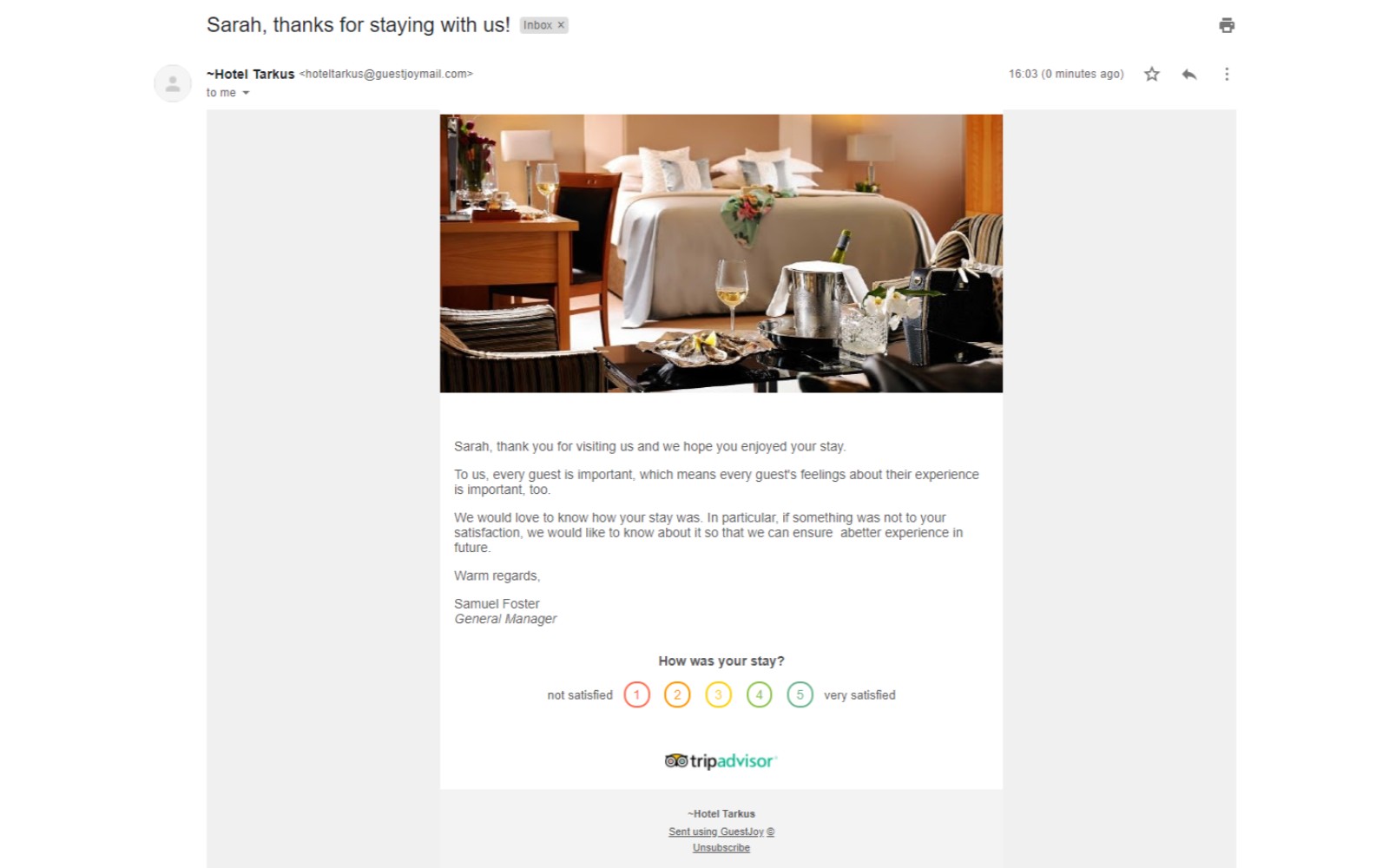 An exemple of automated post-stay email by Hotelminder Partner GuestJoy.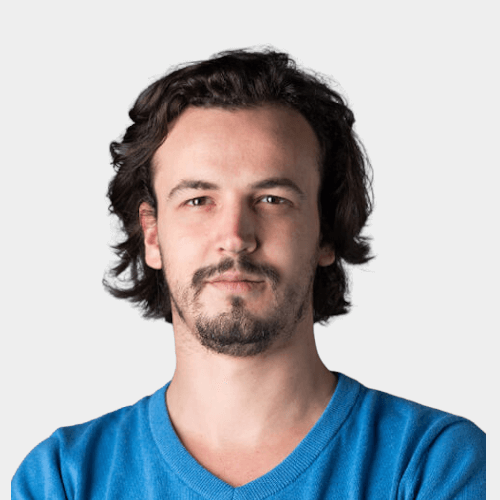 Need help?
How about a free consultation to help you identify what solution or service you need?
Yes, let's do that!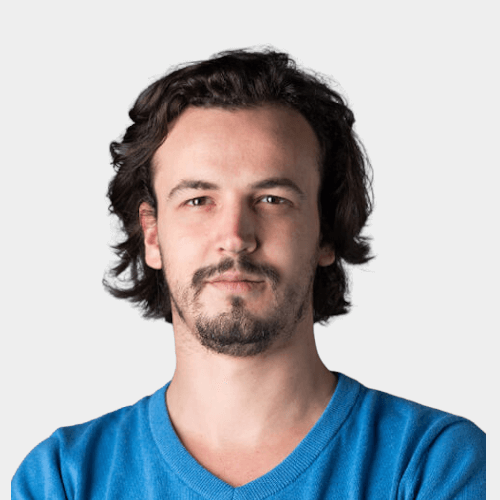 Need help?
How about a free consultation to help you identify what solution or service you need?
Yes, let's do that!
Create a successful hotel email, that gets opened and people can't wait to hear from you
When it comes to the anatomy of your hotel email, here are the first details you need to take care of:
1. From line
a study by Pinpointe Marketing found that using a specific personal sender name increased open rates by 15-35%. Example: "Benjamin Verot from HotelMinder"
2. Subject line
47% of email recipients open an email based on the subject line whereas 69% of email recipients report email as spam based solely on the subject line.
So yes; subject lines are important!
How to make your subject line great to maximize email opens
6-10 words is a sweet spot to maximize email opens (since many emails are opened on the mobile, this is the optimized number for these devices too)
Build curiosity
Create a sense of urgency ("limited-time offer", "only 1 room left", "exclusive")
Use the guest name or the name of their city/town ("3 places to visit this weekend, near San Francisco")
Use numbers ("5 things to do")
Ask questions
Use emojis if they're aligned with your brand image
Use words that catch the eye: new, soon, introducing
Don't CAPITALIZE letters
And don't use too many !!!!!! (because it looks and sounds like screaming)
Now that you've nailed the outside of your email, let's get into the inside, so your future guests can't wait for more.
Here are the 7 things an email from your hotel should contain:
Headline
Image
Content
Call to action (telling people what you want them to do is important, otherwise they won't do it. So it's a must.)
Social integrations
Contact details
SPAM compliance
See the example below of an email from Room Mate Hotels. The subject line was: "Alone in the city?" which sparks the curiosity to open and see what they're talking about.
Plus there's this balance between pictures and the text, which makes it visually pleasing to read. And with one main call to action "book now" I know I should book it, using the promo code.
Make sure that your email is:
Direct and scannable
Personal and conversational: try to write as you would speak with that person
Contains one main message per email
Easy to read: divide it into paragraphs
Keep it short: so you can scroll it maximum 3 times
Make sure it's optimized for mobiles
60% of the text, 40% of images- don't overdo it with images, so it doesn't go to a spam folder
Make images clickable and introduce the Alt text in case it won't open properly in the email box.
How often and when you should send email campaigns to guests?
This of course depends on the type of campaign you're doing in the hotel. It can be a monthly hotel newsletter or a one-time offer. You need to see what works for your audience, by measuring the results. And with that knowledge, improving and optimizing.
How to measure the success of your hotel email marketing campaigns
Measuring your results is important, to know what's working and resonates with your audience. This way you can improve and optimize future email campaigns in the hotel.
These are the main email marketing metrics you should be tracking:
Open rate (Number of people who opened a given email)
Clickthrough rate (It's a percentage of email recipients who clicked on the links in the email. It gives you insights on who on your email list is engaging with your content)
Conversion rate (A percentage of people who clicked on a link in the email and completed the desired action, like booking a room using the coupon code. It gives you insights on how well perform hotel newsletters and email campaigns)
Bounce rate (amount of emails that couldn't be delivered to the inboxes)
It's important to see the bounce rate and make sure your email database is clean with the active email addresses. Some Online Travel Agencies automatically generate email contacts, which are valid only for a short time.
That's why your team should be confirming email contacts with guests whether through online check-in or at the front desk.
Overall ROI (Hoteliers favorite: total revenue divided by total spend. Tracking this metric lets you see if email marketing channel drives results for your hotel).
Most of the email marketing providers give you insights into your results. Remember about analyzing your data, asking yourself the right questions, and looking for opportunities to optimize:
Doing A/B Testing
Improving your subject lines or "from" name
Sending the right offer to the right segment of customers
Analyzing what upsells perform better and adjust
Doing the maintenance of your email database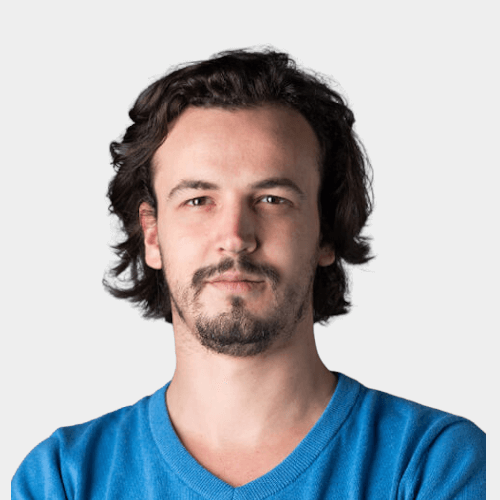 Need help?
How about a free consultation to help you identify what solution or service you need?
Yes, let's do that!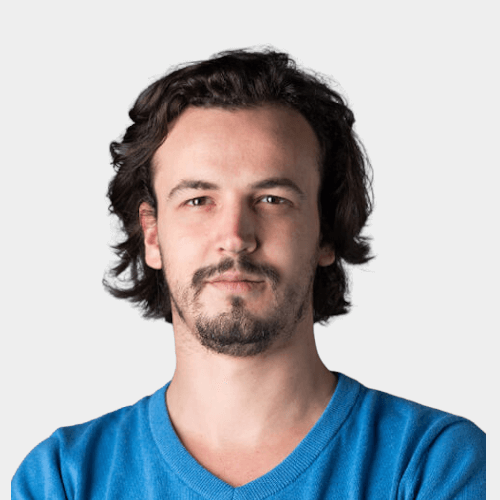 Need help?
How about a free consultation to help you identify what solution or service you need?
Yes, let's do that!
Create a standard and clear procedure for your hotel email marketing channel
Having SOP (Standard Operating Procedure) converted into the industry "must-have" for each hotel department. So, why wouldn't we like to have it for email marketing too?
Make sure the whole hotel marketing team is on the board, and no one is missing a thing, by preparing...yes: SOP.
Starting with a checklist for the emails covering the full guest lifecycle, listing the types of automated email campaigns you will be doing in the hotel and a monthly content guide with holidays and themes.
Last but not least is the "before hitting send button must-dos" checklist, which makes sure everything works correctly with a hotel email.
Of course, random errors will get in the way even after revising it 10 times (grammar and spelling anyone?). At least there's a higher chance to spot it on time with the checklist.
The ultimate email marketing approach: NURTURE
Email marketing is fundamentally about relationships. Creating a community that engages and in fact, can't wait to hear from your hotel.
ah these dreamy swimming pool pics- at least you can send them holiday vibes through email...!
That's why knowing your audience and segmentation is the secret key that will unlock profitable potential for your hotel.
And if there's any approach for hotel email marketing you want to take from this blog post it can be this created by Sudha Mani, a business growth coach: N U R T U R E.
Nail your customer journey
Understand your audience
make sure it's Readable (and Responsive to mobile)
Test
Use analytics
set the Right expectations
and Educate
About Ewa Gabara
Ewa Gabara is a copywriter and the founder of Don't Mess With The Receptionist. She helps hospitality and travel brands in finding and crafting their online message, so it converts into bookings, leads, or sales. When she doesn't write, she spends her time geeking out on hostels, trying to convince people to try sleeping in a shared dormitory at least 1 time in life.
---
---
Ewa Gabara
Copywriter & Content Writer
Ewa Gabara is a copywriter and the founder of 'Don't Mess With The Receptionist'. She helps hospitality and travel brands in finding and crafting their online message, so it converts into bookings, leads, or sales. When she doesn't write, she spends her time geeking out on hostels, trying to convince people to try sleeping in a shared dormitory at least 1 time in life.
Read our latest news & Articles
In depth articles, guides, tips and recommendations about Hotel Technology, Digital Marketing, Revenue Management & Hotel Operations.