Forecasting
What is Hotel Forecasting - Models and Best Practices
In today's fast-paced world, everything is ever changing, and every prediction is considered to be forecasting. In the last few years, forecasting has become a necessity, a must for properties to correctly assess their demand, price changes, trends, seasonality, etc.
Simply put, forecasting is a way of analyzing past trends and data to predict future behaviour. With this approach, we prepare for the uncertainty laying ahead.
In the context of hotels and properties, there are multiple forecasting options, including:
Operational forecast: staff-based decisions, such as number of receptionists needed on a particular day, number of tables required in the restaurant, etc.
Financial forecast: to determine end of fiscal results and set financial goals accordingly
Revenue management forecast: the goal is to determine the hotel's future demand in order to set the strategy to maximize revenue. This is done by forecasting the room nights sold, average daily rate, and revenue.
For the purpose of better understanding, in this article, we will be focusing on the Revenue Management forecast.
Disclaimer : If you buy a third-party product or service from this website, HotelMinder may earn a commission. Our editorial team is not influenced by our affiliate partnerships.
What is Revenue Management Forecasting?
Forecasting is a comprehensive tool, which can help predict future performance. Thus, it's the perfect way to prepare for uncertainty, utilize performance data, consider industry trends, and make education predictions about occupancy, room nights, average daily revenue, etc.
Why is Forecasting Important for Revenue Management?
Forecasting is a key point for Revenue Management as it helps us prepare for the future and eases the uncertainty. While considering the future, it's also important to analyze past trends. It helps you take into account where you made mistakes and identify potential to create extra revenue.
Also, forecasting is what determines the future pricing strategy. Without an accurate forecast, you wouldn't possibly be able to guess the correct rate for the room or volume.
What are the Key Challenges of Forecasting?
Forecasting is always a prediction. Since no one has the power to look into the future, it's not always accurate, especially with circumstances like Covid-19 popping up unexpectedly. Uncertainty is the biggest challenge of forecasting. In fact, anything without some historical data can be considered a challenge, as it will make forecasting difficult and complex.
Hotel Forecasting Models
Basic forecasting model
Basic Forecasting Model is one of the simplest forecasting models and one which involves the least calculation. All you need to do is use historical data (room nights sold, occupancy, ADR, revenue, etc.) and market trend to predict future demand. This way, you are able to almost certainly tell how your next year will look like.
Advanced forecasting model
Advanced Forecasting Model is a bit more complex. While you use the market trends as before, instead of using the hotel's historical data, you need to focus on the information by segment. By breaking it down to different segments, you have the opportunity to forecast more accurately. For instance, if you had a big group this year, you won't consider it in the basic model, and hence, might consider a higher occupancy next year.
But in this one, you will already know that the group isn't planning to come again next year. Thus, you will be accounting for less room nights. This gives you a more in-depth picture into the various segments and the exact demand you can expect.
Choosing the right forecasting model for your hotel
The right model depends on the size of the property as well as the segments available in it. If your property has no groups, there is no point digging deep into segments. If it's all leisure or business, there's no need to do it.
But if the number of rooms is quite high and you have various segments based on seasonality, it might be useful to look into it more carefully. The right forecast model solely depends on the property and its objective. Bear in mind: any forecasting model is better than none.
Revenue management forecasting focuses on revenue, room nights sold, and average daily rate. These are the key metrics of forecasting - the ones we need to set for predicting the future.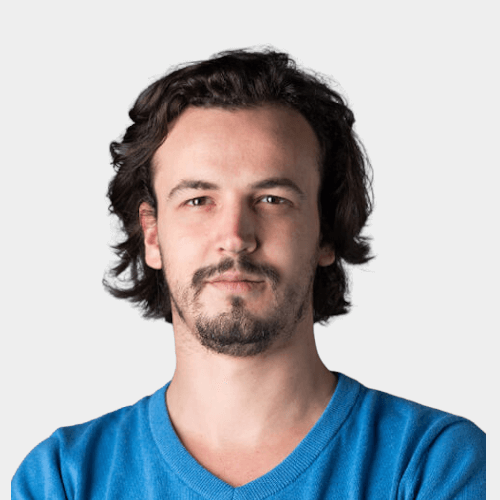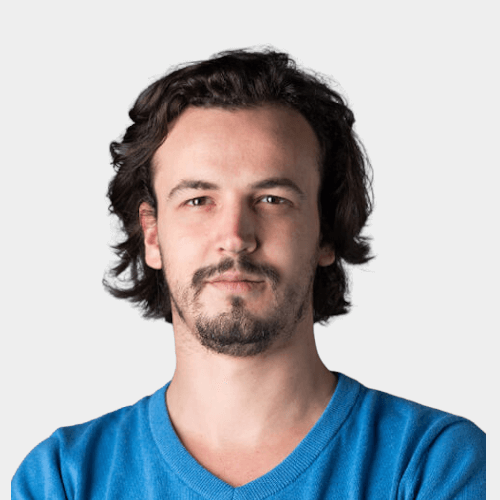 Talk to an Expert today and start planning your way to more bookings & more revenue.
Book Free Consultation
How to Implement Forecasting Techniques at Your Hotel?
At first, it might seem intimidating, but from an operational point of view, forecasting is crucial. You need to predict how many people you need on shift, and the correct allocation of staff is the most important thing in running a property. Try and look at forecasting as a tool to remove the uncertainty of your life and help you make sound business decisions.
Start by gathering historical data and market trends. Once you have all these, compare them and see if you can draw conclusions. Identify any opportunities that you might have missed or reacted to late. Use that knowledge for the next year.
Best Practice for Revenue Management Forecasting
Forecasting is a valuable tool, which is a must for any property. It helps the business prepare for the future, identify opportunities, and minimize the margin for mistakes. But in order for the forecast to work, you need to make sure all your historical data is up-to-date and following market trends.
Once you have these in place, you can start forecasting. But it's important to keep reviewing everything, and adjusting the specifics on the basis of changes. The sooner you adjust and react to any change in demand or trends, the more prepared you will be. Everything should be reviewed at least on a weekly basis – especially the booking window.
Once a month, you should reflect on the previous month, identify what went wrong and what was good, and subsequently formulate a strategy for the same time next year. Also, once a month, you should review the forecast for the entire year, as for hotels, the inventory usually rolls a year in advance.
5 Tips to improve Hotel Revenue Management Forecasting
There are many things that can help you fine tune your forecast. Here are a few examples:
Pay attention to market trends: they are constantly changing, and despite your sales not picking up, if you look at the market closely, you might see some demand. You can use intelligence software for this, such as a Rate Shopper or a Revenue Management System to monitor your market.
Take events/holidays in consideration: not all holidays and events repeat every year, and some also change the date and the day of week. For example, Easter always moves, or there can be an annual event in the area that happens at a different time every year. Make sure to account these and their demand on the correct day and not on the same day next year.
Forecast by segment: by breaking down the forecast into deeper segments, such as GOB – where the guests are coming from; distribution channels – where they are booking from; per room type – which room type they are booking; or market segments, such as IBT, LEI, RACK or GT, CONV, CMTG, IT, and more.
Review your forecast: the most important pillar of forecasting is to review everything constantly. The markets and trends keep changing quickly. Hence, it's crucial to be up-to-date and review things at least once every week.
Look at your competitive set: instead of focusing on just the market trends, it is good to analyze the competitors every once in a while. Check whether a property updated the offerings, renovated the rooms, or did something else that could affect the demand.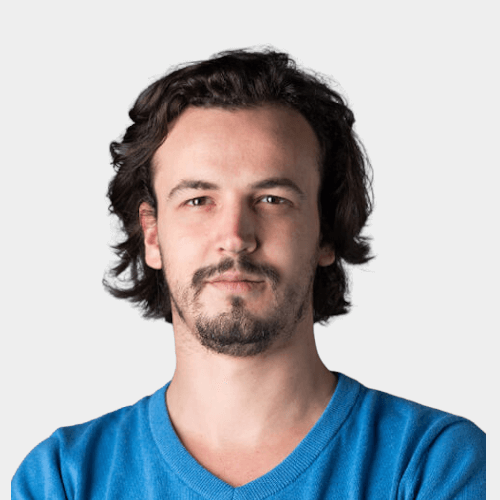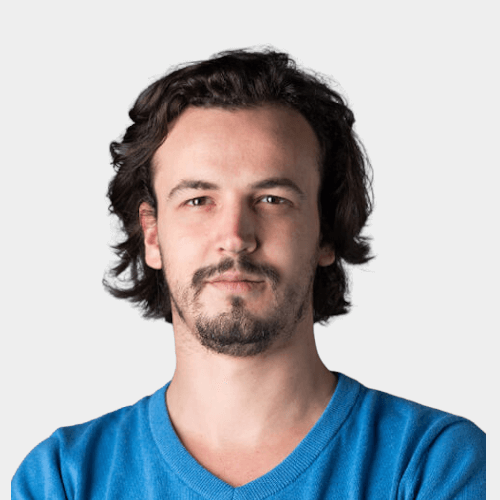 Talk to an Expert today and start planning your way to more bookings & more revenue.
Book Free Consultation
Conclusion
Forecasting is important for setting the property's pricing strategy, which will ultimately lead to reaching the desired revenue.
With forecasting, you can either decide to focus on the rate or on the volume based on your goals. It is a useful tool for setting sound pricing further out and building a base while maximizing revenue.
Forecasting makes the business run more smoothly and prepare you for what's coming. However, it's not 100% accurate. Nothing will ever be, and hence, you need to keep going back to it, reviewing it, and change it accordingly.
---
---
Mia Kun
Revenue Manager
Mia Kun, originally from Hungary, Budapest, has been living in London UK while pursuing her interests in travelling and experiencing other cultures. She graduated in 2017 from Rochester Institute of Technology (RIT Croatia) with a major in International Hospitality and Service Management. Currently, Mia works for a leading Hospitality Company as a Revenue Manager. With years of expertise in Creative Writing at Writers Bureau, she is a published author, who has written two fiction novels, and is currently working on more titles. Her enthusiasm to add value in multiple domains across various categories of hospitality management has allowed her to take up different projects for HotelMinder, focusing on revenue management, distribution strategies, and guest interactions for clients.
Popular on HotelMinder
---
We empower hoteliers with modern technology & know-how. 
What We Do
---
Read our latest news & Articles
In depth articles, guides, tips and recommendations about Hotel Technology, Digital Marketing, Revenue Management & Hotel Operations.