The Evolution and the Future of Business-to-Business (B2B) Hotel Distribution
Get to know about the evolving landscape of B2B hotel distribution. Explore future trends and how to distribute your hotel inventory through B2B channels.
Disclaimer : If you buy a third-party product or service from this website, HotelMinder may earn a commission. Our editorial team is not influenced by our affiliate partnerships.
Over the past few years, several startups have been disrupting the hotel distribution space. They are here to transform how you sell your hotel rooms to businesses and end customers. And they've got potential!
In this article, we'll help you understand more about this innovative hotel distribution technique and whether you should consider it for your property.
Is Business-to-Business (B2B) Hotel Distribution About to Change?
"Hotel distribution is a highly intermediated multi-billion business that runs on a complex network of GDS, Bed Banks, Channel Managers and Connectivity Providers. This complexity is the result of years of small transformations, each new change adding some incremental value to the whole distribution chain." — says Carlo Alvarez Spagnolo, Managing Director at Apaleo (an API-first hospitality platform).
Selling hotel rooms is quite complicated. Hoteliers often pay very high commissions to middlemen like OTAs and other travel platforms to acquire new business. In the meantime, OTAs continually fight amongst themselves to keep the data flowing between different systems.
Global Distribution Systems (GDS) seem to struggle to stay relevant; while Bed Banks and Wholesalers are becoming stronger, keeping their inventory in a tight grip and making huge profits. It seems obvious that B2B distribution is ripe for change. But how?
Over the past decade, there have been several attempts to compete, overlook or surpass the GDS. Lufthansa Airlines left the GDS for a while to only accept bookings via their website. It did not work and before long the airline was bookable on GDS again. Ryanair delayed selling via GDS for several years before they decided to change their mind and join the rest of the airlines to be available to book on the GDS.
In other words, GDS appears to be the main place to go for airline bookings, regardless of the volume of flights we're experiencing. Even if the GDS seems ripe for disruption, hotel distribution is different from airline distribution. So, the question is: will the GDS become less and less relevant for hotels?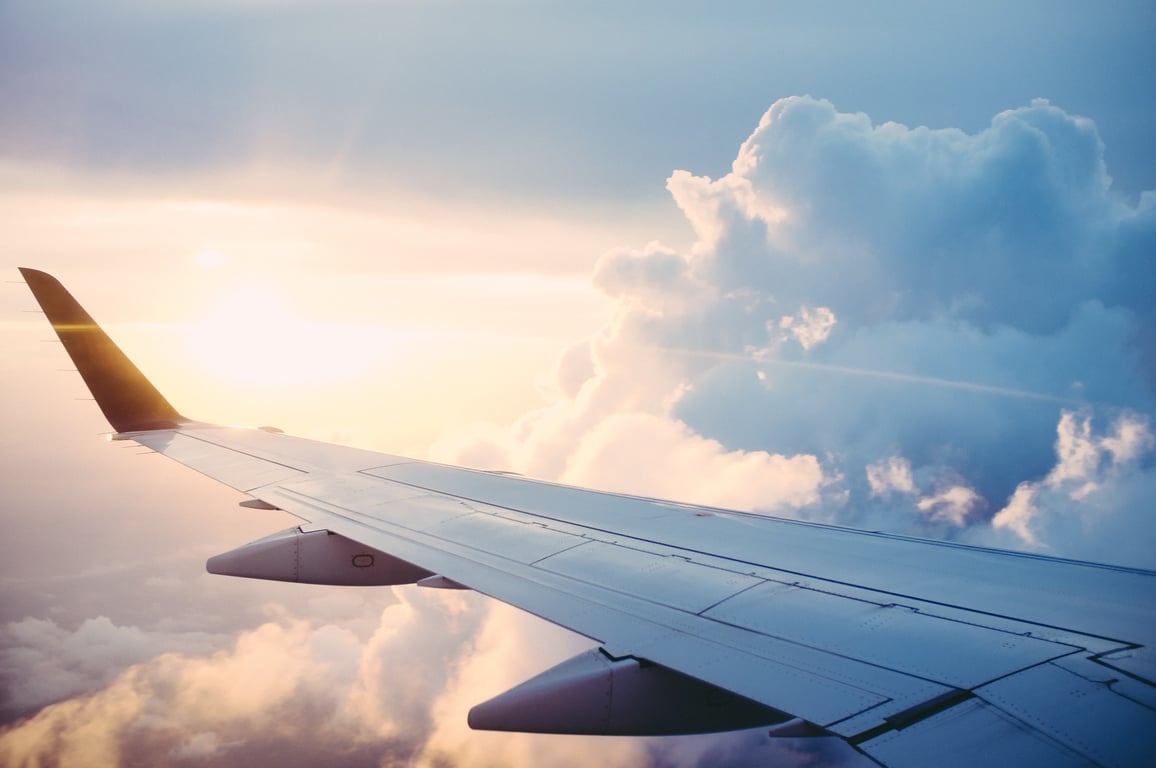 What is the Future of Business-to-Business (B2B) Distribution?
As we've seen above, the belief is that GDS is outdated and that it's possible to establish a more direct and open distribution. New and existing businesses are trying hard to deliver change.
However, there is a possibility that will revolutionize previously go-to technologies, high costs, and slow integrations. In fact, there may be a way where hoteliers will be able to work directly amongst themselves, negotiate better deals, and reach a wider audience. And that is Distribution 2.0.
What is Distribution 2.0?
Distribution 2.0 is a term that was first used by Hyperguest. Distribution 2.0 is an attempt to build a new GDS, allowing the hotel to sell its rooms to thousands of travel agents and Online Travel Agent (OTA) websites without needing a contract and paying each one separately. Ideally without the expensive fees, commissions, and aging tech of GDS solutions.
What is Open Distribution?
Open Distribution is a term that was coined in 2022 by Impala. Open Distribution envisions a world where hoteliers can work together to gain access to a worldwide audience and attract more guests to their properties.
With Open Distribution, several players work together without getting in each other's way. Moreover, they can access new technology and updated inventory to build better, more exciting products and services. Furthermore, they can earn more of the revenue they generate as compared to older models.
Hospitality Marketplaces: The Next Generation of Business-to-Business (B2B) Hotel Distribution?
A hospitality marketplace, as the name suggests, is an online hub where hoteliers and distributors connect and integrate on simple and understandable terms without the presence of any intermediaries.
For instance, when a property connects its Channel Manager or Property Management System (PMS) to the hospitality marketplace, hundreds of distributors get access to the property's inventory, allowing them to sell rooms instantaneously without setting up any connection or signing a contract.
HyperGuest, an API-based travel platform, has used the term Distribution 2.0 to explain this new model of doing business. Similarly, Impala, a travel stack platform, refers to this model as Open Distribution.
Both these companies have the same idea - to help hoteliers sell rooms quickly and without any hassle. They've done this by creating a modern API that doesn't require any deposit or invoicing. Everything is simple, from contracts to payments.
The following are the primary benefits of a hospitality marketplace:
Easy integration — With the help of an universal API, hoteliers and resellers only need to create a connection once and get started. Thanks to a modern interface, there's no need to manually map content or code anything. The marketplace pulls prices, availability, inventory, and content from the hotel's PMS so that resellers can start selling rooms immediately.
Decreased overall costs — In this model, the whole distribution channel is revamped. Instead of multiple players, there's just one intermediary. So hoteliers only need to pay a single fee to get business, instead of paying a fee to multiple distribution channels. Moreover, in some • cases, hotels get to upload their inventory for free and only the resellers have to pay a commission.
Simpler payments and contractual terms — One of the best parts about Open Distribution is that a hotel only needs to sign one single contract and sell rooms on several platforms and channels. Resellers too no longer have to create different contracts with each hotel separately. Instead, this model provides users with a single dashboard wherein they can accept payments, negotiate costs, offer discounts, and create custom rates. Instead of long negotiations that are normal with GDSs, Open Distribution is straightforward.
Now that you know more about new hospitality marketplaces, it's very obvious that they are very promising! Some prominent hotel marketplaces are: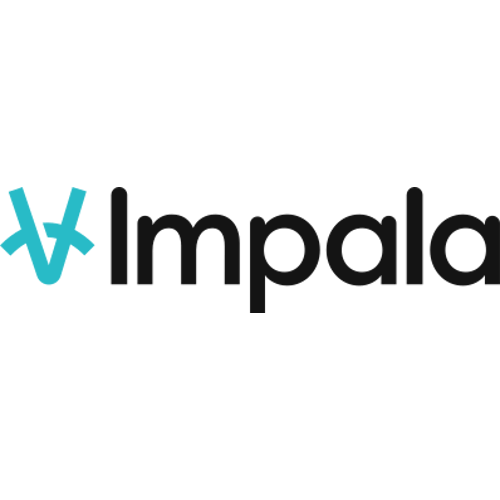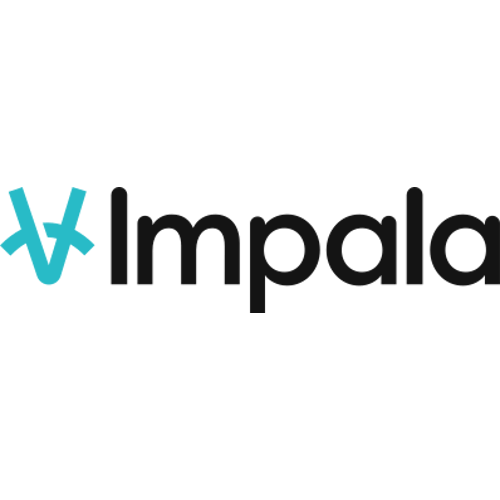 Whether you're an international chain, independent B&B or boutique retreat, Impala lets youquickly reach lots of room sellers and their guests at once. We've reimagined the technology ofdistribution, so you can attract more of the guests you want.
We take the pain out of selling your rooms, letting you access new markets and adapt to achanging world. Impala gets you started in less than 48h, with no upfront costs and no minimumnumber of bookings.
With Impala, you decide where your rooms are sold and for how much commission.
Onboarding takes minutes, not months. Our new tech does away with the oldconnectivity and integration headaches. Just say yes and we'll take care of fetching andupdating your content, rates and availability.
Avoid the long back-and-forth on contracts. You don't need to sign a contract to startselling on Impala.
You decide where your rooms are sold. Reach new markets and attract the guestsyou need to drive revenue and occupancy.
See which channels are working best. Negotiate deals directly with room sellers tobring in more of the guests that are most valuable to you.
Recommended for small, medium, and large hotels, hostels and short-term-rental properties in Europe, North America, Asia-Pacific and Middle East and Africa. Recommended for economy, midscale and upscale properties.
---
Most Popular Integrations
---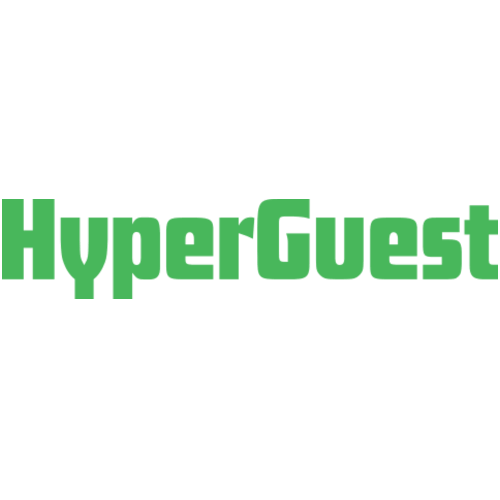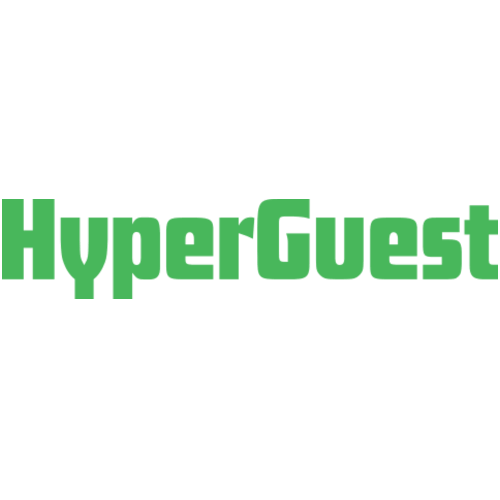 HyperGuest is a distribution channel that enables direct connectivity between the Hotels and Travel Providers worldwide (Agencies, Consortia, specialist OTAs, Group Bookings, etc.) by facilitating the booking process, enlarging the distribution mix, reducing cost of distribution and increasing margins.
HyperGuest's technology is an alternative approach to bed-banks and GDS systems, allowing hotels to work directly (B2B) with travel providers including agencies, corporates, and other forms of demand.
No information available.
---
Most Popular Integrations
---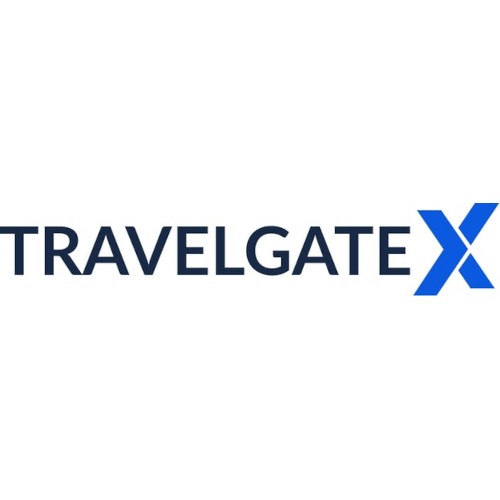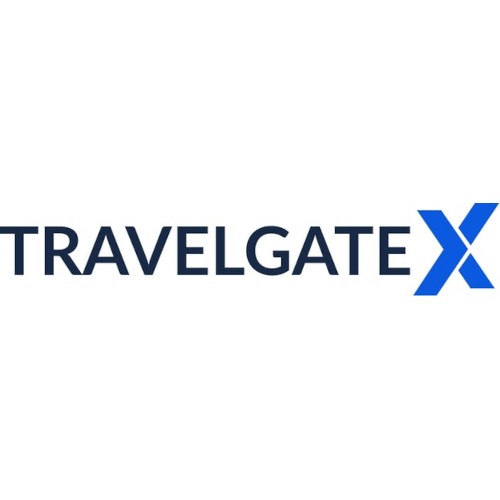 TravelgateX is an online B2B marketplace on a mission to democratize the travel industry.
Any company connected to TravelgateX can buy and sell seamlessly to each other, regardless of their size or current technology.
With over 1000 Partners already connected, TravelgateX simplifies connectivity with easy to integrate APIs that make search, compare and book travel products in real-time a real breeze.
No information available.
---
Most Popular Integrations
---
DerbySoft | SiteMinder |
HotelMinder, it is about:
Optimizing occupancy, revenue or ADR
Upgrading your software stack
Solving distribution or/and tech issues
Improving their hotel online presence
Talk to us today
HotelMinder, it is about:
Optimizing occupancy, revenue or ADR
Upgrading your software stack
Solving distribution or/and tech issues
Improving their hotel online presence
Talk to us today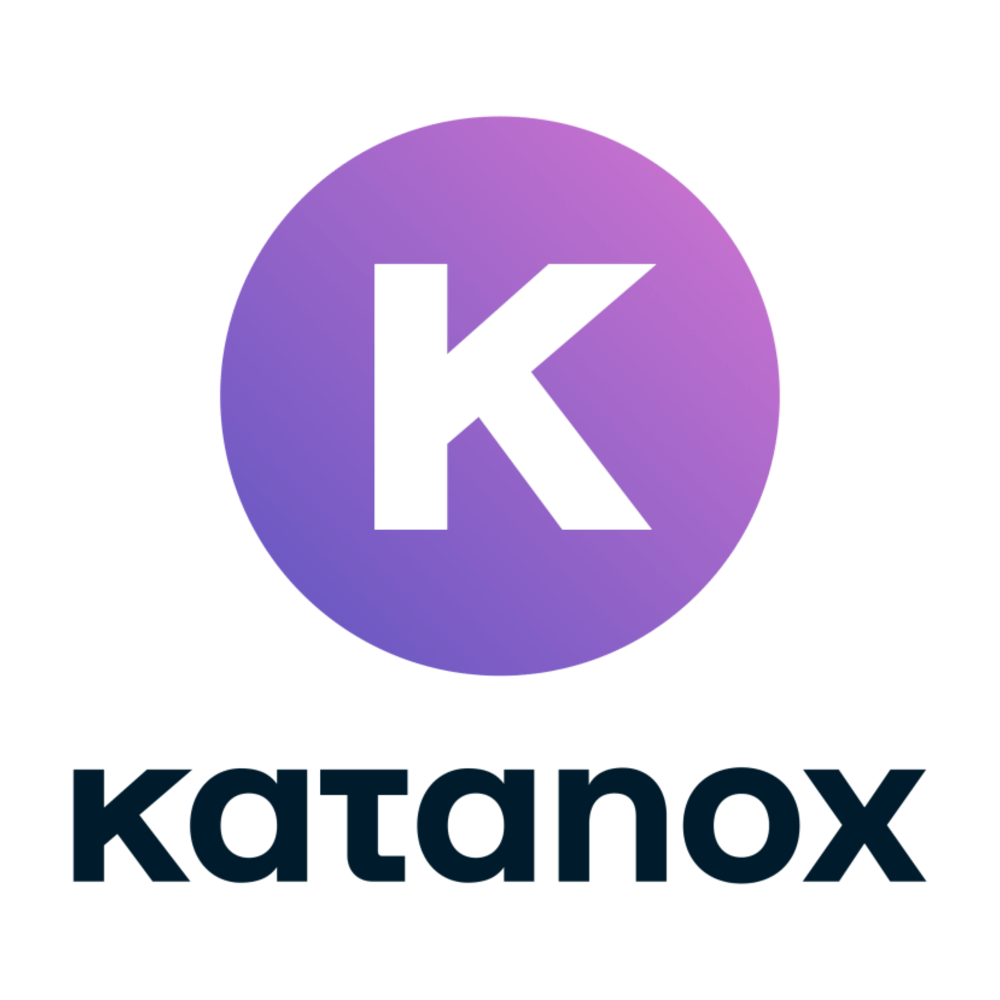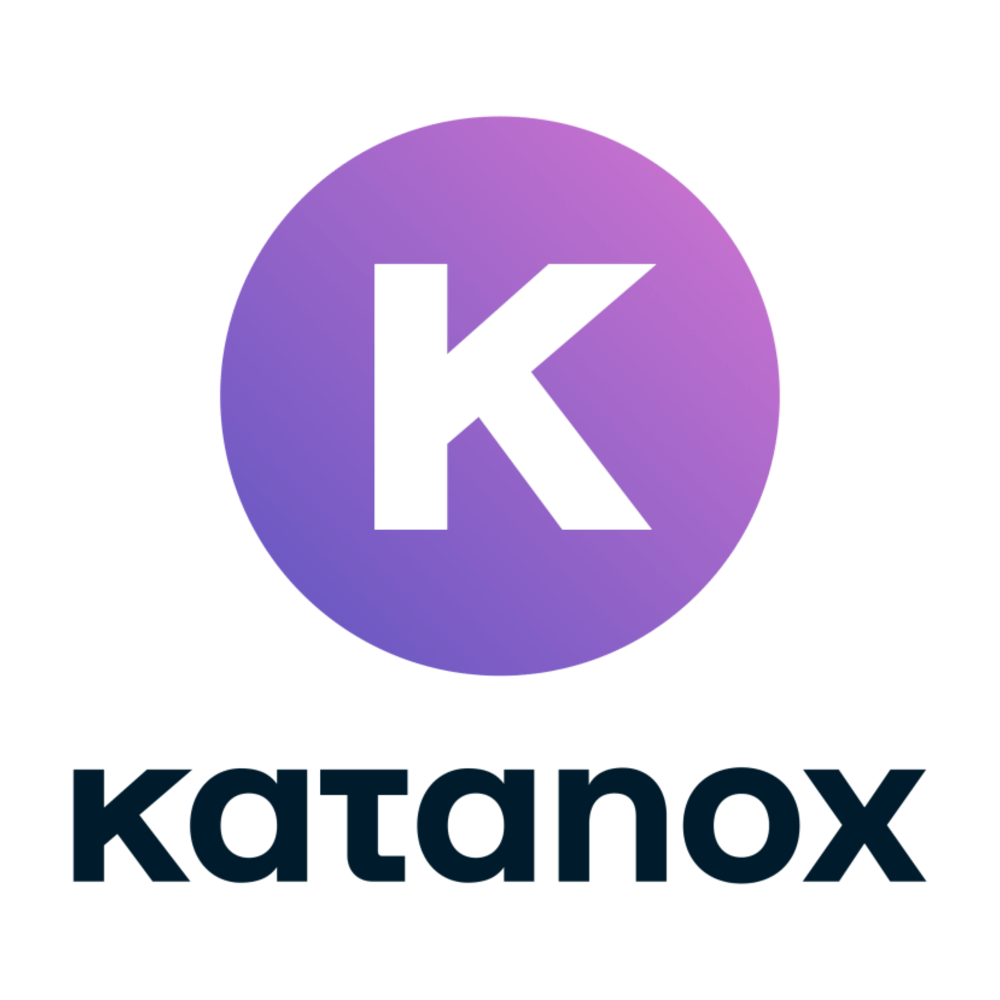 Katanox makes selling hotel rooms effortless. The OTA duopoly, GDSs and Bedbanks have extended control over hotel distribution, hindering new entries into the market.
An extremely fragmented technical infrastructure heightens the cost to entry.
Opening up hotel distribution in today's landscape of e-commerce platforms, mobile apps and chatbots, will provide hotels with direct bookings through many more channels and will provide travellers more choice to find the best deal.
No information available.
---
Most Popular Integrations
---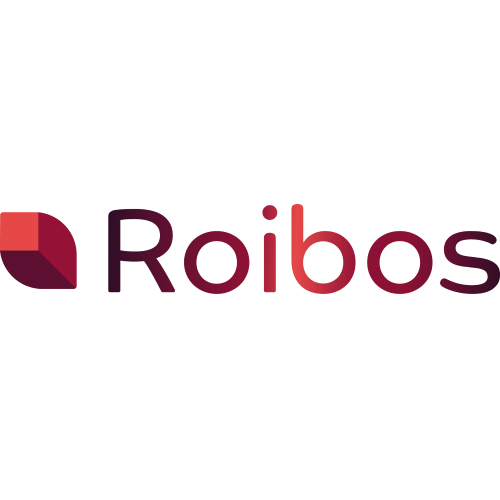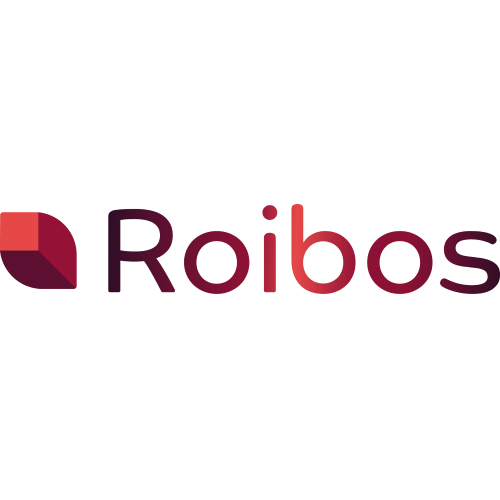 Roibos is the most complete solution for your B2B Hotel Distribution that allows you to offer your rooms to travel operators directly without intermediaries at a click of a button. Roibos helps you to increase both direct and indirect sales whilst simultaneously providing full control of your distribution. Hotels in Roibos Marketplace unlock access to Travel Agencies from all around the world.
Roibos Hotel Distribution Marketplace offers:
• Direct contracting between Hotels and Agencies
• We are not another bedbank but a technological platform that allows seamless connectivity.
• Your Hotel can be live in just 15-20 minutes depending on the channel manager and the complexity of the range of rooms you have.
• Our Marketplace operates with more than 20 channel managers... surely yours is already integrated and if not... tell us and we will integrate it shortly.
• Each reservation is secured with a VCC – Virtual Credit Card.
• Your hotels will be available in 9 languages thanks to our translation algorithm and your photos.
• You only map once. No more complex integrations or yearly agreements.
Recommended for large hotels in Latin America and Europe. Recommended for economy and midscale properties.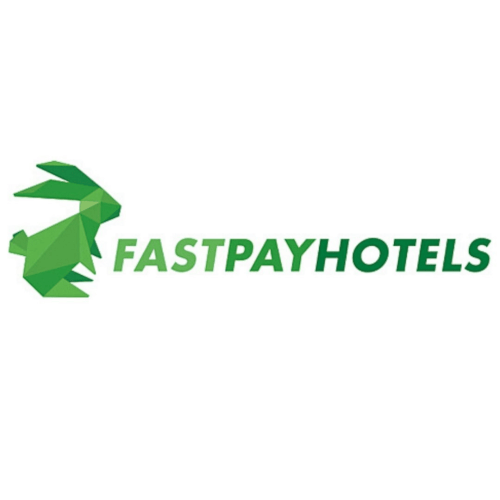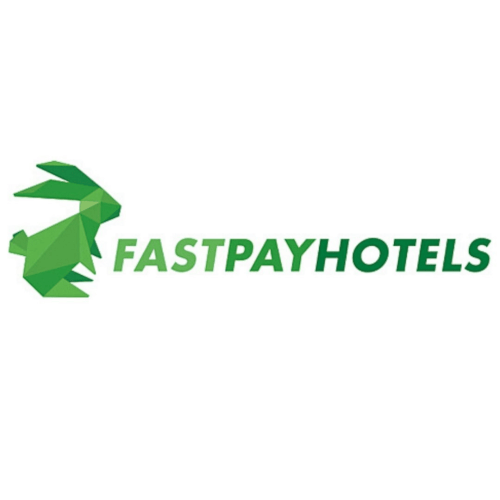 Fastpayhotels is marketing itself as an "alternative B2B operator" that focuses exclusively on the sale of non-refundable rates.
The company, backed by Spanish investors, launches with more than 2,000 hotels and says it is on track to expand to 6,000 hotels by the start of the summer season.
No information available.
---
Most Popular Integrations
---
SynXis | DerbySoft | RateGain | YieldPlanet | SiteMinder |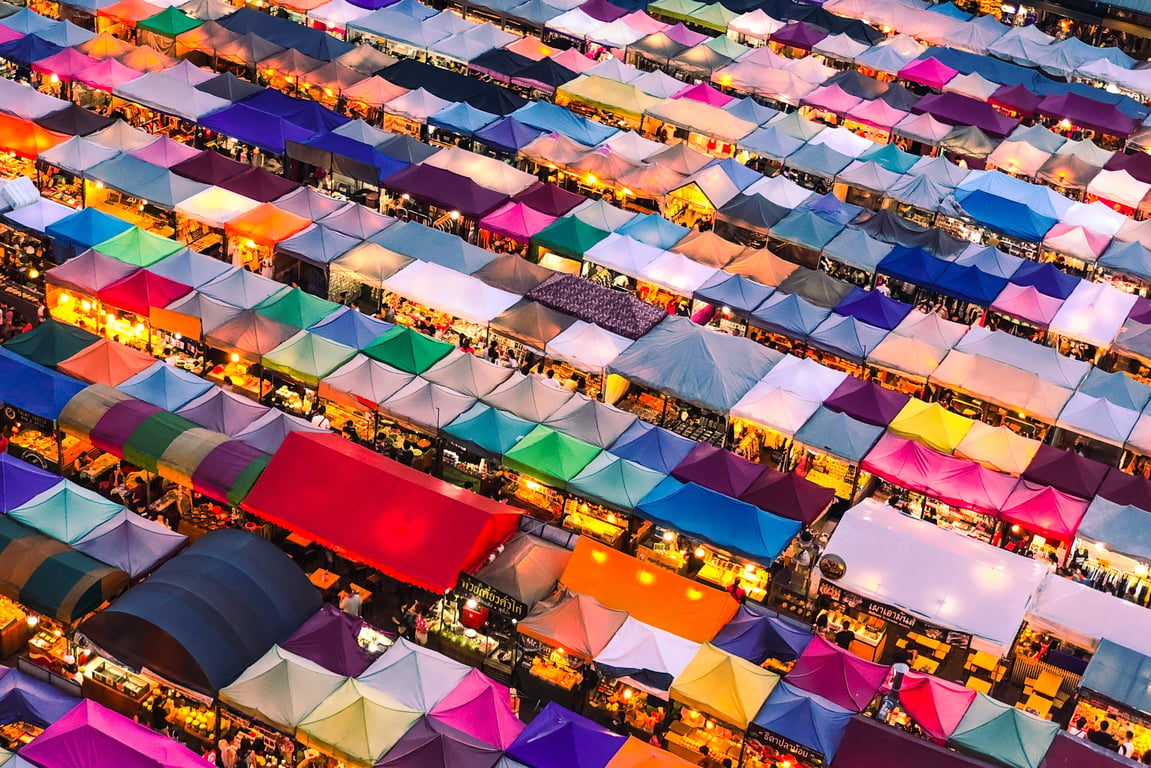 Is the Global Distribution System (GDS) Here to Stay?
Now that you know a bit more about hotel marketplaces, you may wonder whether or not GDSs are here to stay. Moreover, travelers can book hotels and airlines online, so is there any purpose of a GDS? The answer is a simple yes. That's because GDS still has value, especially for corporate travel planners and airlines.
Keep in mind that most airlines use the GDS to distribute inventories to OTAs, and corporate businesses use the GDS to find business-friendly prices. However, considering the innovations happening in the travel field, the legacy tech that GDS is known for does face high competition from other reservation systems.
There are several different angles from which you can consider GDS. Before COVID, some of the common misconceptions were that the GDS was old, expensive, and difficult to use. Indeed it is possible to have a bad experience with this revenue channel. This is especially true if you are operating a hotel that is not appropriate for GDS or if you are working with a GDS company that charges you a high fee for getting limited GDS bookings.
The reality is that GDS is not going anywhere for now. A big chunk of GDS hotel bookings is corporate but the leisure sector is growing: Covid-19 has stimulated the growth of the leisure portion of GDS business. It has also strengthened the corporate side of it by eliminating many available alternatives.
GDSs are seen as old fashion, and in a way, they are. However, over the past few years, GDSs have been investing in their technology and moving towards a cloud-based system to compete in the global hospitality aggregation business. To learn more about different solutions that different GDSs have come up with, read NDC, short for New Distribution Capability.
The Secret Ingredient to B2B Hotel Distribution: Connectivity
Several hospitality marketplaces like HyperGuest, Impala, Katanox, and others are gaining a lot of traction around the globe. However, the question is - are they ready to replace GDSs and Channel Managers?
While the function of a hospitality marketplace is very similar to a channel manager - to provide hoteliers one platform to connect with several partners. The difference is that Open Distribution is designed in such a way that all links and intermediaries are eliminated and replaced by a seamless integration regardless of what booking software or GDS the hotelier users.
Open Distribution sounds great on paper, but does it do enough to gain traction the world over? It's also worth mentioning that several alternatives are coming directly from OTA players. For instance, Expedia offers all the hotels on its platform in a way that is very similar to a wholesaler. It shares its margins and provides up to 12% commission to the OTA.
Just like OTAs are coming together for a better standing in the hospitality industry, what's to say that wholesalers and GDSs won't follow suit? They may remove all the unnecessary middlemen and become a seamless and integral part of the entire hotel distribution chain.
Furthermore, innovation isn't limited to dominant players in the industry. For instance, Revolut, which is a banking application, recently upgraded its offerings by allowing customers to book hotels from its platform. They did this by using Expedia's Affiliate Network and skipping the wholesaler market and GDS altogether.
Similarly, several products in the market are trying to solve the connectivity issue that happens between APIs and different technologies. The result is a quick turnaround time!
Products like Roibos, Apaleo, Journera, Channex are all trying to change the central reservation system so that hoteliers are no longer bound to legacy systems and resellers. Instead, they are in a place where they can easily integrate with the wide world of travel technology.
While any change in the travel industry can happen slowly, it's still meant to happen. Distribution 2.0 or Open Distribution has a long way ahead. However, it's something to look forward to, especially if you are a hotelier.
---
---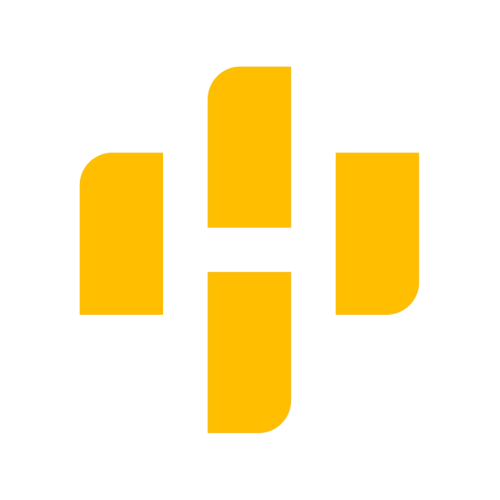 We help busy hoteliers find, setup and run the right applications and services to manage business according to their needs, budget, technical and human resources requirements.
---
---
Maximize your hotel performance with HotelMinder
HotelMinder is a leading advisory agency for hoteliers to maximize business performance with hands-on advisory & project management services; a free and unbiased hospitality knowledge platform with Tech, Marketing, Revenue and Operational content; and a marketplace for professionals from all over the world to find hospitality specific software and services that best match their vision and requirements.
Browse Academy
---
Find the best technology and expert services for your hotel business.
---
Trending Hotel Technology Content
Check out the latest Insights, News and Articles from our team and industry leading partners.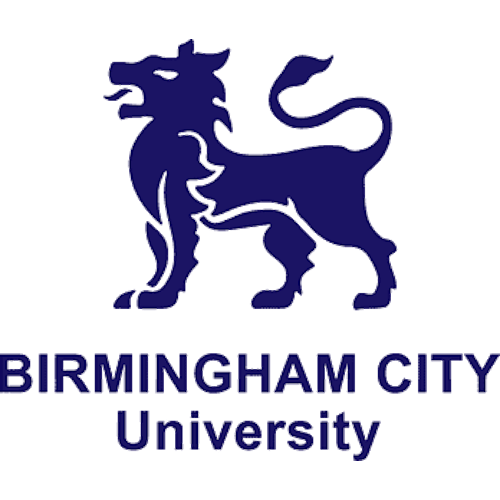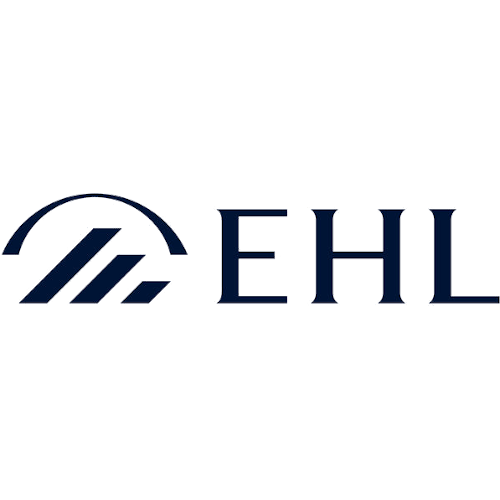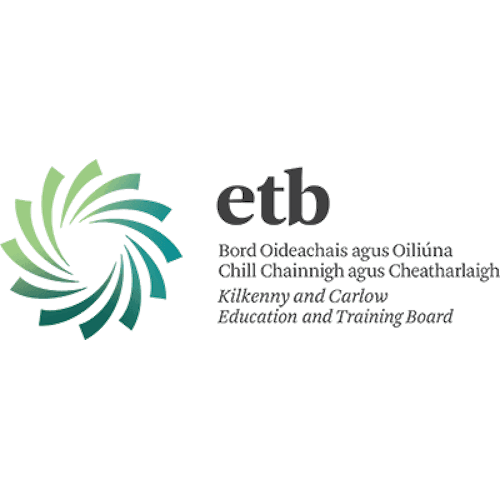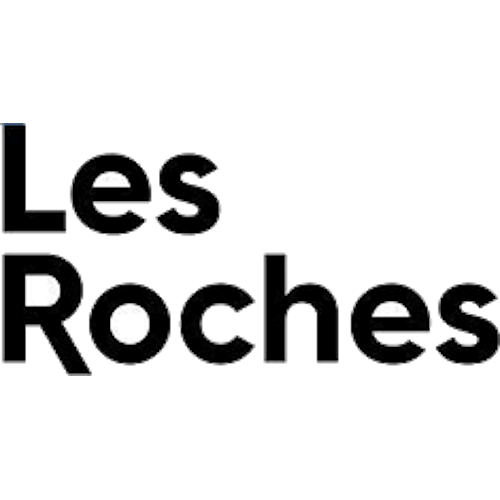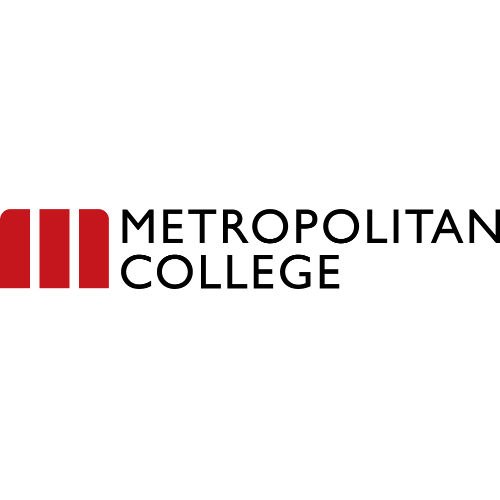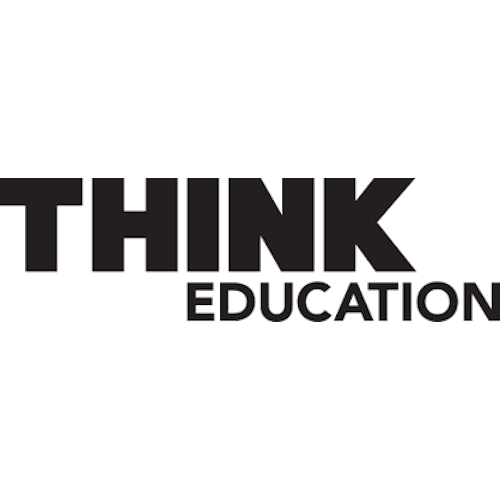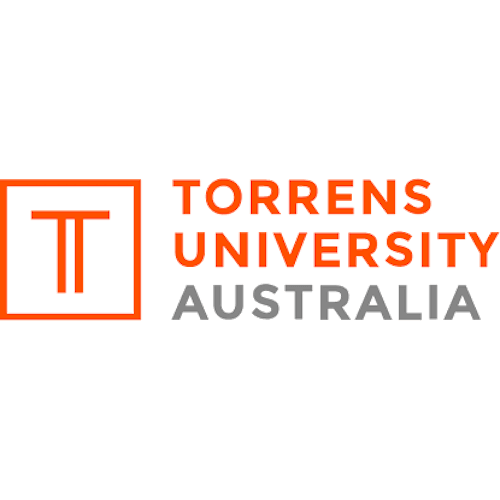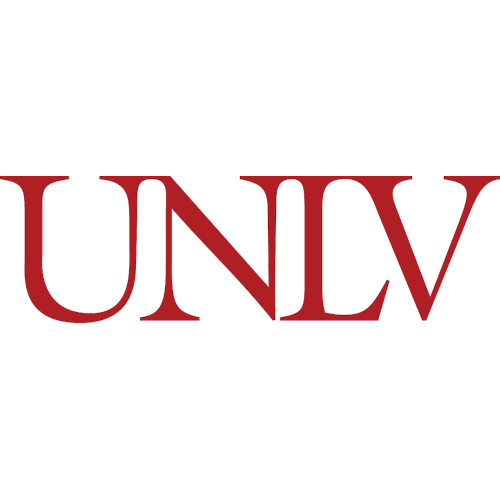 Read more insightful articles written by our partners in HotelMinder's Open Hospitality Academy.
Upgrade your business with HotelMinder

Firstly, we assess

We evaluate objective(s), defining opportunities and setting goals.

Then, we plan

We make a plan detailing what should be done to help reach set goals.

Finally, we make it happen

We implement change, as planned, within set timeline and budget.