4 Ways to Get More Hotel Bookings
Are you familiar with all the different ways to get more hotel bookings?
To help give you a complete overview, we've sorted all the possible bookings sources, also called marketing triggers, into four main categories:
Online
Offline
Direct (0% incremental cost)
Indirect (commission cost)
4 Hotel Bookings Sources and their Marketing Triggers
We invite you to consider each of your active - and potential - sources to make sure they're in the right categories.
Below we delve into each category in a little more detail:
1. Direct and online: The smart long-term strategy
Consider your hotel website to be your online shop window. Potential guests should come across your site when using search engines such as Google. Whether they're in the preliminary phase of finding destination inspiration or already in the process of comparing accommodation options, think about the different keywords they might use.
SEO techniques take time to show results, but it's the best long-term paying strategy to improve your ranking and appear higher in search results.
Links from other websites, blogs or media to your hotel's site won't only be good for your SEO, but will also play a key role in recommending your property.
Travelers might discover your property by reading guest reviews on platforms such as TripAdvisor or Google Maps, so be sure to set up a recurrent process to get as many positive reviews as possible.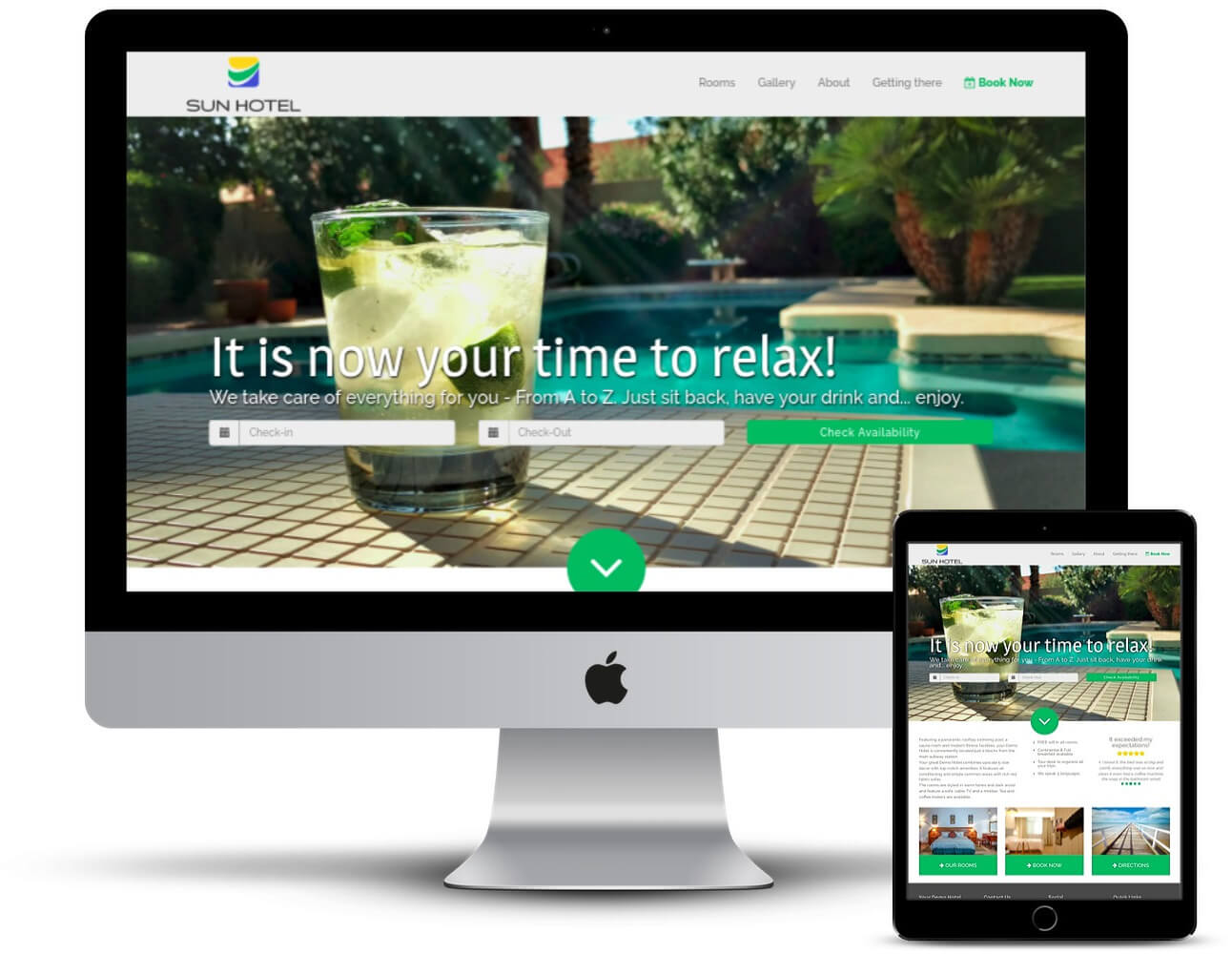 The idea is to convert visitors to your website from "potential" to "actual" customers. Your site's mission is to reassure them and build confidence around your professionalism and the quality of the experience you provide.
Visitors should be able to find the info they're looking for quickly and easily, in as little clicks as possible. Make it easy for them to call or email you, and to check availability and book directly. Time is a precious commodity and having a Booking Button (also called Booking Engine) saves some for both you and the customer.
We can help you choose the best Channel Manager or Property Management System that will allow you to add a booking button to your website.
Channel >anagers also enable you to automatically adjust room availability and rates on other sites that list your property.
Continue reading this post to learn more about Online Travel Agencies.
2. Indirect and online: The quickest option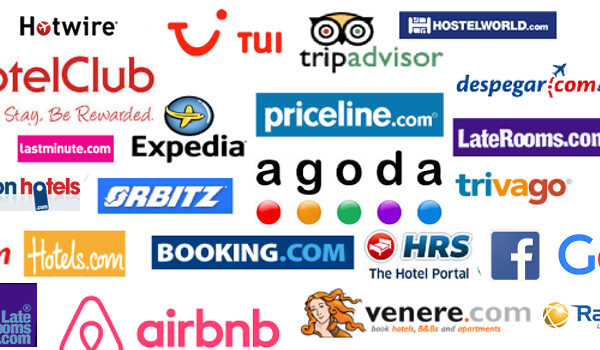 These days, OTA's (Online Travel Agencies) are the primary source of hotel bookings.
Your rooms are probably already listed on a few of them such as Booking.com, Expedia, Airbnb, Agoda, etc. These OTA's ask 15% (or more!) in commission and you can connect most of them to your channel manager.
Metasearch engines such as Trivago, Kayak, Skyscanner, TripAdvisor, or Google, are almost like OTA's; the only difference is they take prices and availability from various OTA's and compare them.
A handful of traditional travel agencies use GDS (Global Distribution Systems) to get real-time availability and preferred rates on flight tickets, car rental, and hotel rooms all over the world.
Read our article GDS, OTA and Meta: What's the difference? to learn more about these three indirect online distribution channels.
Ready to take your hotel to the next level?
At HotelMinder we take care of your property online so you can focus on your guests.
Get in touch
3. Direct and Offline: Back to basics
Long before the arrival of the internet, this was and still is the traditional way hotels do their marketing.
Word-of-mouth and repeat business will always be the most powerful triggers. It's no secret that the best marketing you'll ever do is to exceed expectations and keep your customers highly satisfied!
4. Indirect and offline: Strategic Partnerships
Do you know who travelers to your destination ask for hotel recommendations?
Where do travelers who didn't book a hotel in advance (they're known as "walk-ins") arrive first at your destination?
At the airport, train station, highway, bus terminal?
Develop key partnerships with:
Travel agencies and tour operators (for leisure travelers),
local companies (for corporate/business travelers),
events agencies (for seminars) and also with your
local tourism board and other key destination stakeholders.
This will allow you to share expertise and resources and hopefully achieve more success for all parties.
Diversify Your Sources of Business
Direct triggers are the ones you'd want to put the most effort into in the long run due to their low or non-existing incremental costs.
For example, printing business cards with your website on it is a fixed cost, but the reservations made on your site thanks to the cards won't cost you anything; as opposed to OTA sites that charge a fixed commission for each new booking.
Depending on your destination and hotel specifications, but also your budget and overall marketing strategy, you might have to focus your efforts on some channels more than others.
Bear in mind that the more diverse your sources of business are, the more resilient your business will become.
If you're not sure where to begin or which essential marketing action priorities to set, contact us, We're happy to help!
---
From her small village in the French Loire Valley, Florie was dreaming of traveling across the five continents. She took the opportunity of studying marketing and international business to escape to Russia and Germany. She then specialized in hospitality management through a Master degree from La Rochelle Tourim Business School.
Most Popular
---
Newsletter
Sign up for our newsletter to receive more articles like this one directly in your Inbox!
Subscribe
---
Tags
News & Articles
Read our latest news & Articles
In depth articles, guides, tips and advice about marketing your hotel business online and sell more rooms directly on your website.
8 simple tips for a great hotel website
Read More
Four basics steps to get your hotel on TripAdvisor Reviews
"TripAdvisor is the equivalent of word-of-mouth but on the Internet. Travellers use it to compare and choose what to do, where to eat and sleep. Would you like to get your hotel well ranked on TripAdvisor? "
Read More
GDS, OTA and Meta: What's the difference?
Read More
What is a Hotel PMS and why use one?
"A hotel PMS is a solution developed specifically to replace those complex Excel sheets you've been using to manage your daily hotel bookings, room inventories, billing, etc. There is a vast amount of PMS providers..."
Read More
Wait! Before you go:
How about getting our next post directly to your inbox?
We will only send you interesting and well written emails, once a month at most. We guarantee that you will learn from it!