Pricing Methodologies for Hotels: Which is Best?
Hotel pricing strategies vary in effectiveness, with cost-plus pricing being too rigid, competitor-based pricing having risks, value-based pricing not being ideal in low-scarcity situations, bundle pricing being useful for groups or events, and time-based pricing making the most sense but not taking into account all factors. Is the informed flexibility of dynamic pricing the best approach?
Disclaimer : If you buy a third-party product or service from this website, HotelMinder may earn a commission. Our editorial team is not influenced by our affiliate partnerships.
There are various types of pricing methodologies, and each has pros and cons.
What is Cost-plus Pricing?
Cost-plus pricing is the most basic of these methodologies. Cost-plus pricing considers the cost required to produce a product, and then adds a predetermined amount of profit.
This is a very simple method, but only considers internal factors when setting price. It ignores other factors like market reactions, seasonality, competitor pricing, and more.
What is Competitor-based Pricing?
Speaking of competitors, the next pricing method is Competitor-based. Businesses implementing this strategy want to monitor their competitors prices and then adjust accordingly.
Competitor-based pricing watches market leaders and then price-matches to keep a product competitive in the market.
Heavy reliance on this method can, however, lead to a so-called "price war" where revenue managers lower prices in complement to each other to the point where their product or service stops being profitable. Competitor pricing is better than flat pricing but still carries a significant risk.
What is Length-of-Stay Pricing?
Length-of-Stay pricing sets room prices based on how long the guests plan on staying.
This requires a great deal of forecasting, since you must consider inventories in the future, and can occasionally dive into guess work. Length-of-stay pricing can be effective, however, when there is a special event in town.
For example, if there is a special weekend event in town, a hotelier might want to limit stays to full-weekend bookings to capitalize on the influx of tourists.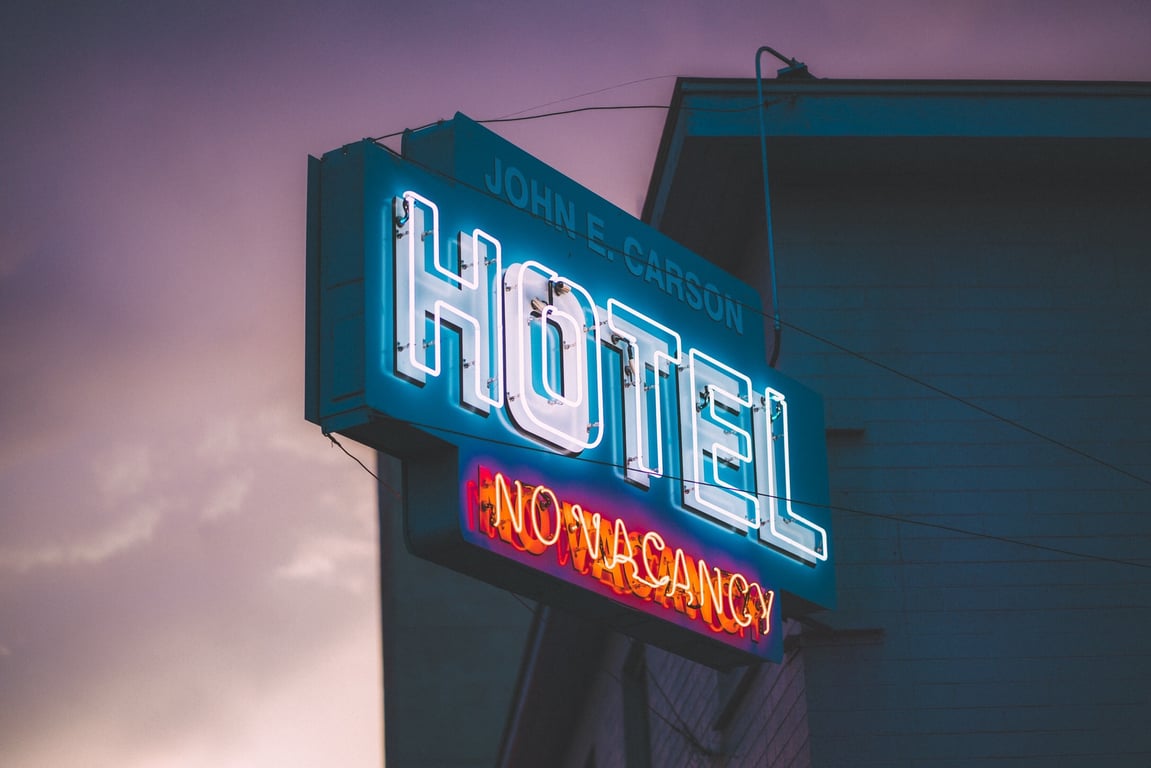 Are you looking to:
Optimize occupancy, revenue or ADR?
Upgrade your software stack?
Solve a distribution or tech issue?
Improve your hotel online marketing?
Get in touch today!
Are you looking to:
Optimize occupancy, revenue or ADR?
Upgrade your software stack?
Solve a distribution or tech issue?
Improve your hotel online marketing?
Book a Meeting Today
What is Occupancy Based Pricing?
Occupancy based pricing follows simple economic principles - as room supply goes up, prices go down.
During slow periods, room prices might drop to avoid leaving rooms empty, but during a busy period where a hotel is sold out, rooms become hot property, and room rates can increase.
What is Bundle Pricing?
Bundle pricing is setting pricing based on a group of products or services at once.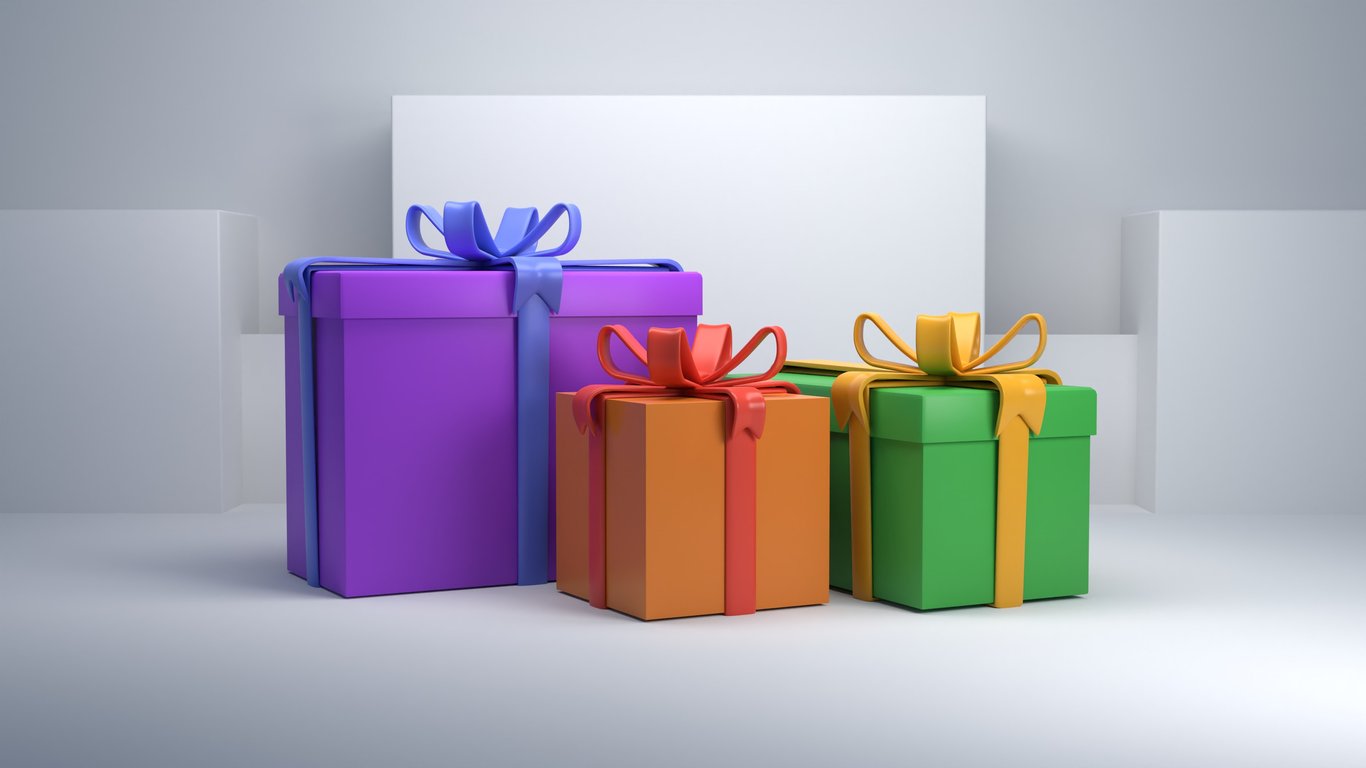 For example, a cable company might charge a reduced rate for a channel package, or a hotel might reduce the cost per room for a big group of customers.
What is Time-Based Pricing aka Dynamic Pricing
Finally, Time-based pricing aka Dynamic pricing considers demand peaks and valleys, and is extremely popular in industries where demand changes at different times of the day, or when companies want to encourage customers to purchase at a particular time of day. Here's our very complete guide on dynamic pricing.
The Pro and Cons of the different Hotel Pricing Methodologies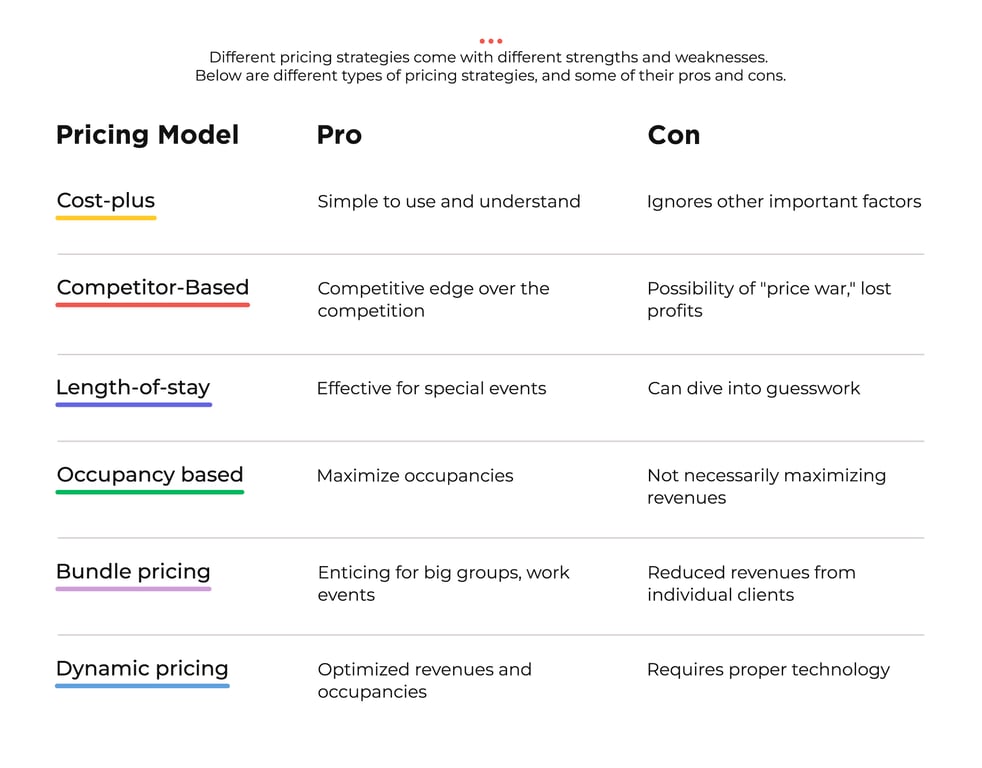 When considering the ever-changing supply and demand of rooms in a hotel, which pricing strategy works best?
Cost-plus pricing doesn't allow for flexibility.
Competitor-based pricing can end up working against you.
Value-based pricing isn't ideal when scarcity is low.
Bundle pricing can be useful for hotels when groups are staying, or events are in town, but is not a realistic day-to-day offering.
Time-based pricing makes the most sense when it comes to the hospitality industry, but doesn't necessarily take into account the plethora of factors that determine optimal room pricing.
By taking a little from each of these methodologies, we can determine an ideal pricing strategy: the informed flexibility of dynamic pricing.
---
---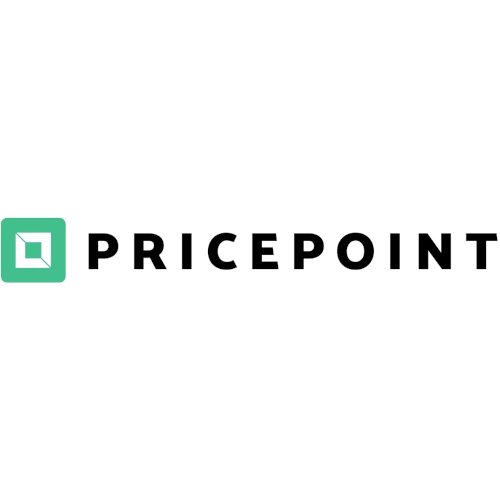 An affordable and fully automated revenue management solution to dynamically find optimal rates using advanced data science and machine-learning techniques.
---
---
Maximize your hotel performance with HotelMinder
HotelMinder is a leading consulting agency for hoteliers to maximize business performance with hands-on advisory & project management services; a free and unbiased hospitality knowledge platform with Tech, Marketing, Revenue and Operational content; and a marketplace for professionals from all over the world to find hospitality specific software and services that best match their vision and requirements.
Browse Academy
---
Find the best technology and expert services for your hotel business.
---
Read more on HotelMinder's Open Hospitality Academy
All the knowledge you need to transform your hotel's digital presence and maximize performance.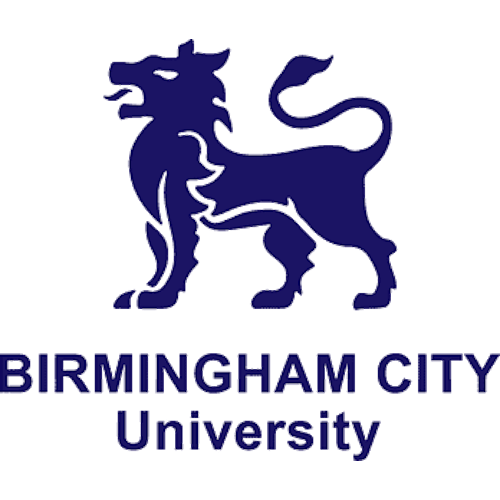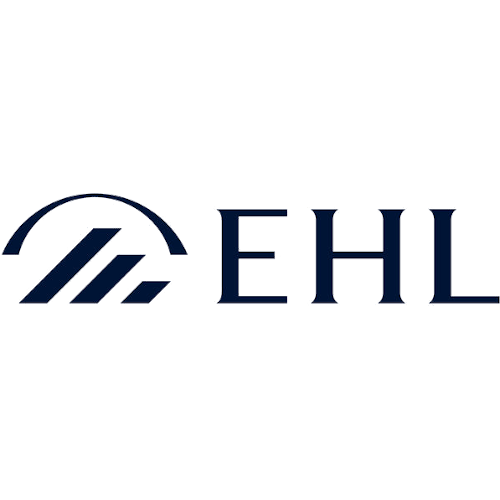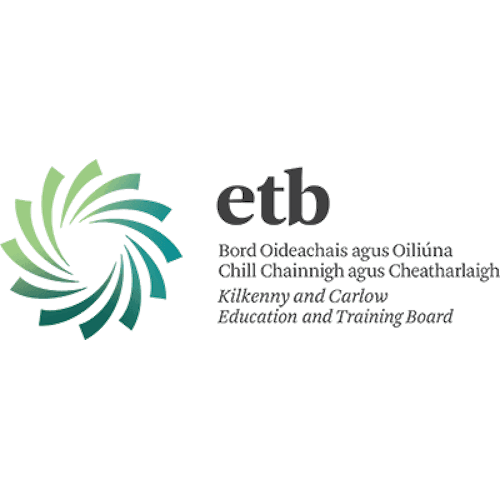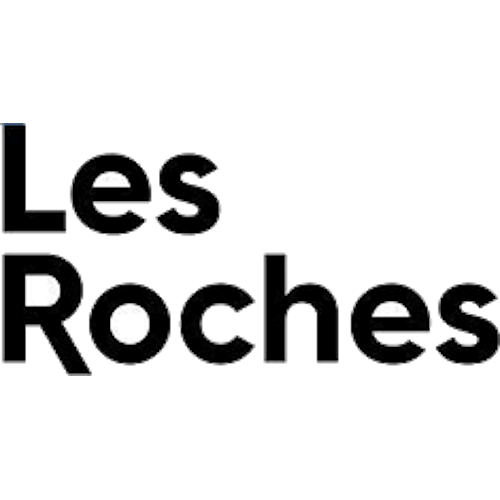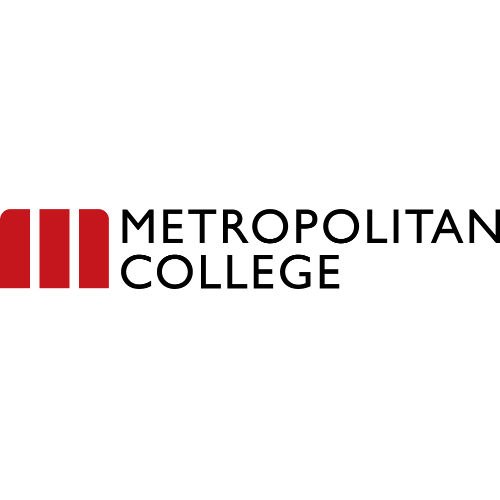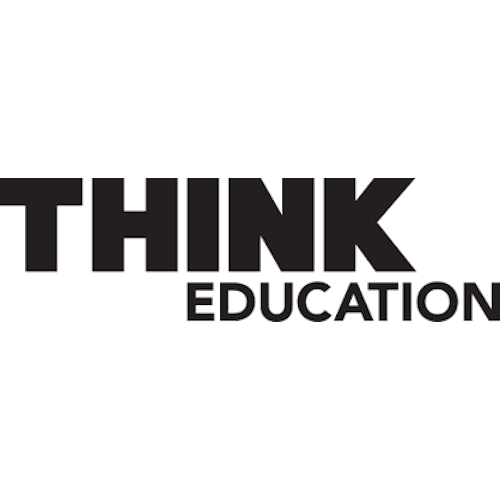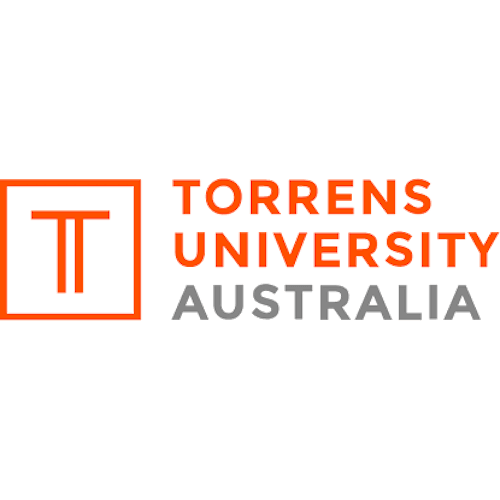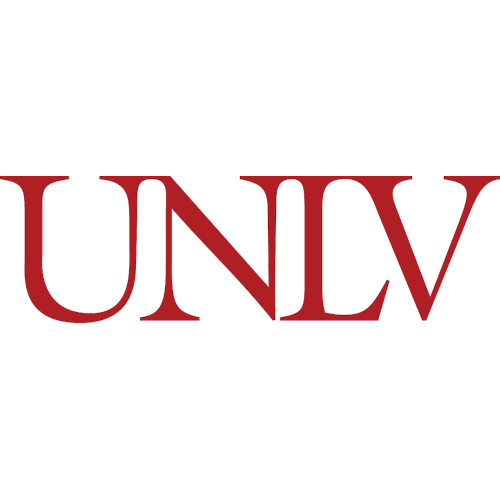 We help hoteliers upgrade their business,
maximising revenue & efficiency.

First,

we Assess

We evaluate objective(s), defining opportunities and setting goals.

Then,

we Plan

We make a plan detailing what should be done to help reach set goals.

Finally,

we Do

We implement change, as planned, within set timeline and budget.