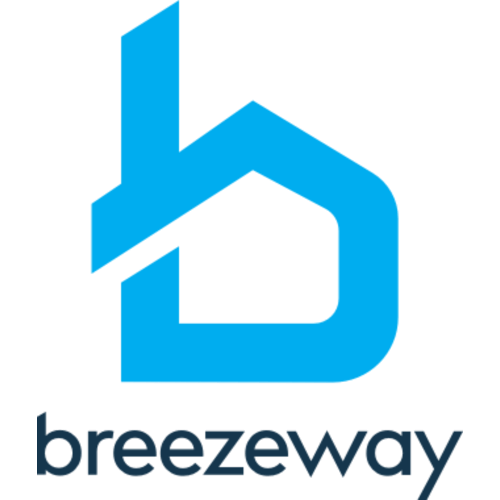 HotelMinder, it's all the resources you need to transform your hotel's digital presence and maximize performance.
Get In Touch
Breezeway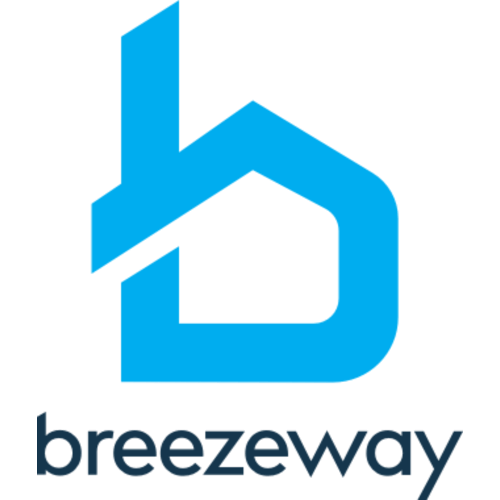 is a HotelMinder Partner
---
Breezeway's property care and operations platform helps coordinate, communicate, and verify detailed work, and deliver the best service experience to clients.
About Breezeway
---
Breezeway's property care and operations platform helps coordinate, communicate, and verify detailed work, and deliver the best service experience to clients.
A lot of time and effort goes into maintaining quality, safety and cleanliness across your properties - our tools empower you to automate your operations and deliver an amazing rental experience.
Created by the founding team of FlipKey (acquired by TripAdvisor), Breezeway is purpose-built to coordinate complex work and deliver homes that are perfectly prepared to specific standards.
Key Features:
• Sync reservation data from your PMS so you can harness multiple sources without switching the tech you use 
• Automate task scheduling to assign the right job to the right person at the right time 
• Use customizable checklists and mobile apps so field staff can do higher-quality work 
• Monitor work and coordinate issues in real-time and gain confidence in property preparation 
• Message guests to improve in-stay satisfaction and offer deeper service  
• Share detailed reports with owners to showcase the full scope of your management services
• Delight and support guests with a dynamic Welcome Book
Breezeway - Reviews and Review Score
---
Breezeway has a Review Score of 4.68


calculated from 66 reviews across a selection of review platforms
Read the latest aggregated online reviews of Breezeway:
Best Operational Software on the Market
Outstanding. The Breezeway team listens to feedback and takes action. They also communicate changes effectively and are ready and willing to offer assistance when/if needed. Pros: Customer Service, Ease of Use, Employee Acceptance Cons: Integration with out PMS, but that's improving. Dylan - General Manager
The customer support has always been great Pros: The ability to communicate with our team, organize all our tasks, we wouldn't be able to function without it. Cons: For me, the breezeway messaging closes often or doesn't allow me to type and all of this is on my phone. Very frustrating. The other is that all of a sudden all pictures taken are ending up in my personal photos. I accumulated over 10,000 photos in my personal photos. So, that's not great either. Otherwise, everything else is great Lori - Property Manager
I wouldn't be able to run operations efficiently without Breezeway!
Pros: The overall ease of use is fantastic. I love that I can quickly view which cleaners and inspectors I have scheduled, make any changes on the fly, and the fact that everything is automated! Breezeway saves me time, and the more time I have, the more I can refine my systems and take down more deals! Cons: The iPhone app is catered more towards users rather than hosts. I have to login to Breezeway using my web browser which is a minor inconvenience. Otherwise, everything is incredible. David J - Head Of Marketing And Short Term Rental Operations
Breezeway automation has saved us time and money!
Pros: Breezeway has helped streamline our daily cleaning and inspection process for guest and owner reservations, as well as maintenance tasks. The task automation has saved us a lot of time! Cons: It would be beneficial if we could create subtasks within a task and assign those subtasks to different employees. This would help us with larger, multistep projects. It would also be nice if users could create private task lists for themselves without assigning them to a specific property. Sammy - Business Operations Manager
We absolutely love BW! It is a vital part of our business! Pros: The texting ability with our guest has really changed things for us. Breezeway Assist has given us a more personal afterhours response. The people answering the messages or phone calls are trained in vacation rentals and know how to communicate with our guests. Cons: Everything I've reported in the past has been handled or BW is working on for a later date. Jacqueline - Owner
Best VR Operations Product on the market
Pros: I love how innovative Breezeway is. They are continually adding new features, asking for end user feedback and make sure the system is top notch! Cons: It's hard to find something to complain about, but if I had to choose something, it would be integrations are not true/full two-way communications. There are aspects of it that can write back to our PMS, but I wouldn't consider it complete. But again, not a huge deal. Matthew - Chief Technology Officer
Seaside Vacations and Sales scales with Breezeway
We began using Breezeway during the Covid Shut Down in Spring of 2020. Breezeway has been instrumental in our growth trajectory helping us take our company from 75 properties to over 400 in three short years. Breezeway is a core part of our tech stack, and we could not have achieved our growth without their support. Pros: The core functionality of Breezeway is unparalleled. They continue to add well thought out features at an amazing pace. Cons: Breezeway is a complete Maintenance, Cleaning, and Operations Platform....coupled with Guest Communications. Lance - Ceo / Founder
Leading property and operations management platform
We have had an overwhelmingly positive experience with Breezeway. The entire process, from signing the contract to implementing the system, was incredibly smooth and hassle-free. Within a matter of weeks, we successfully onboarded Breezeway and leveraged its capabilities to support over 300 properties.Impressed by its performance during the trial period, we confidently expanded our usage to encompass 6,000 homes and a workforce of more than 500 individuals. Throughout this scaling process, Breezeway demonstrated exceptional reliability and efficiency, ensuring that there were no delays or shortcomings on their part.Moreover, Breezeway went above and beyond our expectations by offering to translate the app into Danish, our native language. This gesture exemplifies their commitment to providing a personalized and user-friendly experience, catering to the specific needs of our organization. Pros: When we arrived at Breezeway, it immediately became evident that they were operating at the pinnacle of their industry. Their profound understanding of the rental market meant that Breezeway effortlessly catered to all our needs, requiring minimal custom development.Breezeway provides an exceptionally refined product, encompassing both a comprehensive desktop version and seamless mobile app. Their offering exemplifies maturity, allowing us to effortlessly manage our operations across various devices. Cons: While Breezeway excels in the US market, it remains evident that their focus primarily lies within this region, as evidenced by limited support for international date and time formats. Although seemingly minor, addressing this design flaw is of significant importance.In terms of API support, Breezeway does offer the functionality to push/pull data. However, the available APIs are currently limited to select datasets. To further enhance their capabilities, it is imperative for Breezeway to develop additional APIs that enable the seamless integration of any data entered through the user interface via the API endpoints. This would provide users with a comprehensive and versatile platform for data management and streamline their operations. Bjørn Schrøder - Sr. Pmo
Breezeway has really saved our company so much time and money by streamlining our operations. Their entire team is wonderful. Pros: We originally implemented Breezeway for help with trackability as far as billing for maintenance, and accountability for housekeeping. It has worked wonderfully for that, and since then we have really utilized the many autoscheduling features. Cons: We would love to see a little more flexibility and accessibility for our grounds team in the app. The BW team is always eager to hear our suggestions and have implemented several of them. Jessica - Coo
Great product and customer service
The experience has been great, as always there are room for improvement but also more time in the system will help our company utilize all features Pros: User friendliness and the easy to use capabilities. Cons: The lack of a generic department and ability to import data / dolor codes in the system Demi - Director Of Operations
Breezeway - Recommended For
---
Recommended for small, medium, and large hotels and short-term-rental properties in North America, Europe and Latin America. Recommended for economy, midscale and upscale properties.
Breezeway - Pricing
---
Tiered pricing based on the number of properties active in Breezeway.
Breezeway - Pros & Cons
---
Pros:
Breezeway has a high average review score of 4.68, calculated from 66 reviews
Breezeway has 13 registered integrations with third party applications
Cons:
Compare Breezeway to Alternative Solutions
---
We work and partner with passionate industry leaders to transform hospitality and empower ambitious hoteliers across the globe maximize performance, guests satisfaction and coworkers engagement thanks to modern technology and expert know-how. Compare Breezeway with:
10
0
0 Platform is a highly scalable connectivity scheme that collects the functionality of the different departments and with a two-way interface based on starndards.
7
0
0 ProfitSword, Hotel Effectiveness, ALICE, and Transcendent have come together to form a new company: Actabl. Our tools represent the leading solutions in the industry serving the world's most renowned groups and brands.
Launched in 2022, Actabl combines business and labor intelligence with a comprehensive operations platform. We give hoteliers insights to know what to do, the tools to do it, and the visibility to know it worked.
Actabl is on a mission to scale hospitality's warmth through intelligent operations. We're building a platform that combines insights and operations to create a living playbook for hoteliers that sets a new standard for hotel operations.
1
0
0 This powerful, easy-to-use hospitality and hotel management software helps you understand portfolio performance and make informed decisions. INNRLY works with major hospitality software solutions, property management systems and tools to pull what matters most to your business into one system. Integrations are fully customizable so you can isolate the information that is most important for your success.
Browse the best hotel software & services in HotelMinder Marketplace or get in touch with an expert.