Sustainability
Top 6 Ideas to Make Your Hotel Eco-Friendly and Sustainable
Are you looking for ideas to start making your hotel more eco-friendly?
In this article we are sharing with you a few tips covering 5 areas:
waste
energy
food
biodiversity
water
We're focusing here on the "environmental" aspect of the 3 pillars - economy, society, and the environment - that draw together the virtuous circle of sustainability.
Each theme details a similar cohort of actions, that of investments, purchase of consumables, process changes and communication. However, when reading, it is important to keep in mind the rule of the 4 R's : Refuse, Reduce, Replace, Recycle. This will help you to rank actions by order of priority.
Disclaimer : If you buy a third-party product or service from this website, HotelMinder may earn a commission. Our editorial team is not influenced by our affiliate partnerships.
1. Waste - Saying No to Disposable Plastic
This is certainly one of the most visible actions. Don't wait until the laws come into force (2021 in Europe according to the latest news) to find alternatives: plastic water bottles and glasses, plastic straws, amenities, take-away packaging...
The 4 R's mentioned in the introduction was initially developed to deal with the waste issue. Go and have a look in your bins to check out their contents and then ask yourself the following questions:
Refuse - Can we not just simply just do without certain things? Ex. Do clients really need a straw with every drink?
Reduce - If you decide to keep offering straws because there is a high customer demand for example, maybe you could decide to only serve them on request? What about only putting them in cocktails that are difficult to drink without a straw?
Replace - Replace: What about replacing the plastic straws that you continue to serve with those made from paper, bamboo, sugarcane or rye?
Recycle - Once the straw is used, what do you do with it? Compost? Recycling bin?
Prioritize second hand items or other products made using recycled materials. These items have less of an environmental impact than those that have just left the factory.
Once you have dealt with the subject of disposable plastic you can then deal with other waste materials such as paper, textiles, chemicals, electronic items, cigarette butts and food waste by following the aforementioned steps.
2. Food - Reduce Beef and Cook Local, Seasonal & Organic
According to the Drawdown project - A study where 70 researchers prioritized 80 actions by analyzing their positive impacts on social relations, the environment and the financial world - Reducing food waste and adopting plant-rich diets (less meat) are both in the top 3 of the solutions we should quickly implement to mitigate climate change.
However that does not strictly means that we should be come vegetarians overnight. Simply replacing beef by chicken can reduce the environmental impact 8 times over according to a study carried out by the ADEME and INRA.
It would be a significant first step even if hotels only stopped serving beef for conference buffets - as these events are generally a source of enormous waste. Regarding the beef that remains on the menu, select meat from local, organic or free-range herds.
Cooking using local, in-season, organic ingredients or that of sustainable agriculture is also a huge step. More and more destinations are developing local group-purchasing structures to help professionals make the transition. These are both used by mass-catering businesses like schools and hospitals as welll as traditional restaurants.
If there is not yet any local purchasing initiatives in your area, why not contact your local representatives and drop them a hint?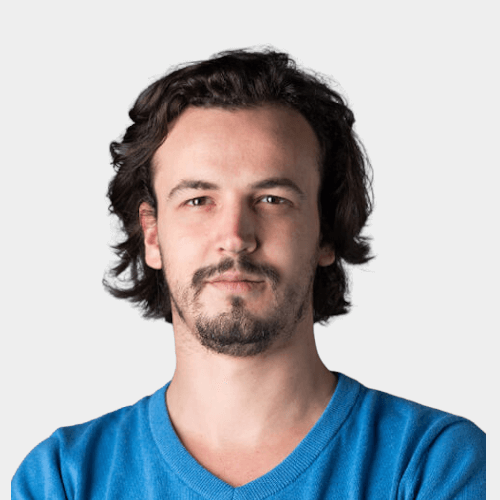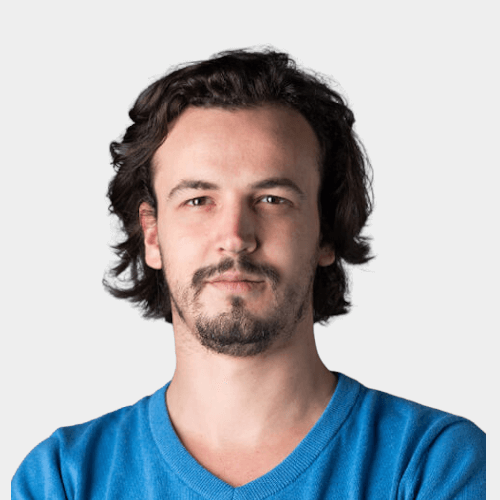 Talk to an Expert today and start planning your way to more bookings & more revenue.
Book Free Consultation
3. Energy - Efficiency and Sustainable Supply
You must also strive to reduce your energy consumption. This is something that you must already do for financial reasons! Ask an accredited professional to identify key areas of heat loss and to improve your insulation.
Choose a sustainable energy provider but be wary of greenwashing! In France for example, the NGO Greenpeace has done some fantastic work by publishing every year a comparison of environmentally friendly energy providers.
In a similar manner to asking clients to not leave windows open you can also communicate regarding your choice of electricity supplier: "We're doing our part, are you?". Such a message would have a greater impact as clients would understand that you are not just simply trying to save money, but rather that you are committed to the fight against global warming.
Something that we don't talk enough about is that of IT energy consumption:
Avoid sending unnecessary email attachments - or compress them - and sending group emails.
Empty your computer's trash can regularly and delete unnecessary messages, especially those with attachments.
Unsubscribe from newsletters that no longer interest you. Applications like CleanFox can help you out.
Host your website on a server powered by green energy such as GreenGeek.
Make the most of these changes by switching your search engine from Google to Ecosia.
Talk to your clients about environmentally friendly ways of getting to your establishment such as public transport. Maybe make some bikes available?
You could also propose a carbon offset system to your customers. However, be aware that not all organisations offering such a system are as well meaning as they make out. We recommend GoodPlanet, Ecoact or Pur Projet.
4. Biodiversity - Give a Helping Hand
There is often a financial barrier that hinders the cause for environmental protection. Neither the tourist tax nor the profits of tour operators and other businesses fund nature reserves used by the tourist industry.
To be frank there is not a huge choice of solutions for inner-city hotels, excepting that of placing beehives on the roof. Beware: there has been negative criticism regarding honey-bees as they can quickly take over the habitat of the few remaining wild bees - more on that here.
You can always invent a cocktail whose profits will go to an NGO which fights for the protection of the environment such as ClientEarth who is using the power of the law to achieve systemic change and protect people, nature and the planet.
There is a lot more to be done for countryside accommodation. The first step is to reduce sources of night-time light emission which disturb the local faune.
You can also inform visitors about best practice and the actions to undertake. You could ask them to collect any trash they find on the way to the hotel - see the initiative of MyGreenTrip. You could also label the flora that surrounds the establishment. A wild plant can often be taken for a simple weed.
5. Water - Minimize Freshwater Consumption
Reduce your water consumption in anticipation of a natural resource that will become more and more scarce. Check your water consumption regularly for leaks in the system. Install in-line pressure regulators, eco-aerators, and presto-style taps. Cover your plant beds with straw to reduce hosepipe use.
You can make use of nudge-marketing to highlight certain issues by inciting reflection among employees and clients: encourage them to act in a certain way; to reduce their water consumption by example. This is not achieved by force but rather by highlighting an issue in a highly visual and often wacky way. Here are some creative ideas and examples nudge marketing that you can browse and get inspired from.
6. Measure Your Progress and Communicate
Choose a few easy key indicators, carry out an initial internal audit, and measure your progress and impact - or at least try to estimate them. It will allow you to mark and celebrate milestones with your employees firstly, and later with external stakeholders such as media.
A few examples of indicators:
Litres of water used nightly per customer
Energy consumption (kwh) calculated annually or per night
Tons of waste produced yearly
The number of local suppliers
Your employees are the best storytellers! Make the most of every moment to talk about the project, share experiences and congratulate one another. Keep in mind that success + mistakes = credibility!
Use an honest and responsible communication strategy: A responsible communication strategy is founded on a message that doesn't focus on the details but rather the important elements, the milestones, verified information sources and precises data. A responsible communication strategy allows for an educational approach as well as heightening awareness to once again incite change.
Communication helps you to publicize but also to plant the seeds of best practice for others to harvest.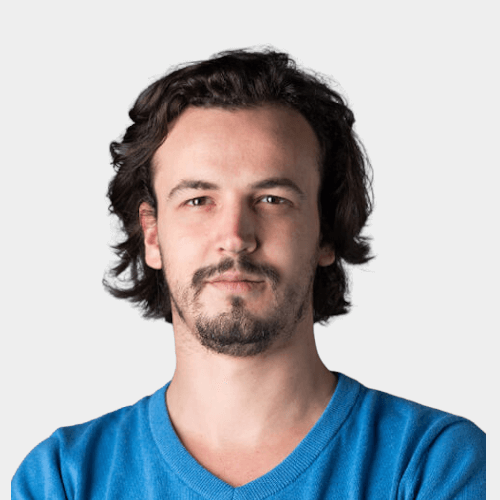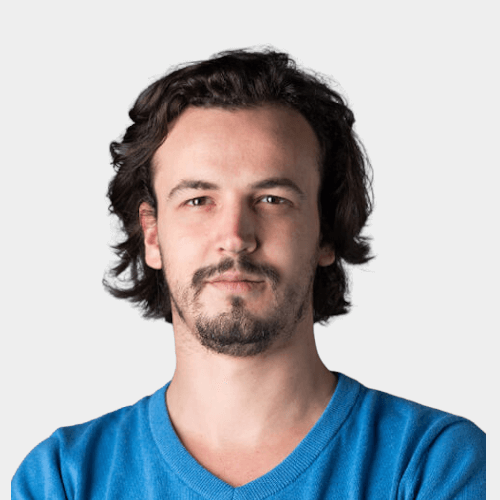 Talk to an Expert today and start planning your way to more bookings & more revenue.
Book Free Consultation
Sustainability Is a Road To Be Traveled
Together with other committed tourist destinations in your area, create a starter kit that lists the issues encountered and the possible solutions. In particular create a link with the local ecosystem: social and responsible economy, the circular economy, charities and action groups...
It is important to keep in mind that "sustainability" is a road to be traveled.
Don't skip steps or dive into the deep end, you could become discouraged. Start with the easiest actions to put in place. Use a modest and responsible communication strategy.
Follow these 10 steps to herald change in your business:
1. Define a shared purpose,
2. Conduct an internal audit,
3. Understand your local context,
4. Involve external stakeholders,
5. Prioritize your actions,
6. Create an action plan with collective thinking,
7. Lead the change,
8. Measure your impact,
9. Communicate,
10. start again from step 5 by picking up new actions to implement!
For some concrete examples and tips on implementing changes at your hotel or/and restaurant, read: 5 actions towards Zero Waste in hotels and Restaurants.
Are you thinking about eco-friendly & sustainable solutions or products & services providers to add to this article? Send them to us so that we can add them!
---
---
Florie Thielin
Sustainability & Eco Tourism Consultant
In a world that needs sustainable tourism more than ever, Florie has been the in-charge of sustainability at HotelMinder. Advocating Responsible Tourism, she has extensively travelled across Latin America. With a Master's Degree from La Rochelle Tourism Business School, Florie has acquired various skills required to generate leads, drive sales, and impact revenue. While working with HotelMinder, she also runs 4tourisme, a renowned marketing agency promoting responsible tourism in France.
Popular on HotelMinder
---
We empower hoteliers with modern technology & know-how. 
What We Do
---
Read our latest news & Articles
In depth articles, guides, tips and recommendations about Hotel Technology, Digital Marketing, Revenue Management & Hotel Operations.