Sustainability
5 actions towards Zero Waste in hotels and Restaurants
For a hotel as much as for a restaurant, going down the road to "zero waste" can be quite a challenge!
The first step is to acknowledge its impact. The second step is to dare to question employees, suppliers, customers and the local community on the subject so as to incite their collective intelligence with the aim of creating a realistic action plan.
Much like a Michelin-starred chef, we have brewed a stew of concrete examples!
Disclaimer : If you buy a third-party product or service from this website, HotelMinder may earn a commission. Our editorial team is not influenced by our affiliate partnerships.
1. Saying no to disposable plastic
If nothing is done to stop this frenzy of plastic consumption, there will be more plastic than fish in the oceans in 30 years time and we our bodies will continue to absorb more and more plastic micro-beads.
Hotels and restaurants also have a role to play in combating this environmental and health crisis. Here are a few examples of small changes that could make a big difference:
Plastic water bottles and glasses
Replace them with reusable jugs and glasses and/or make water fountains available such as the Nordaq, CleanCup (even washes the cups automatically) or Castalie (in French) systems.
Set up an eco-cup system with a deposit box (especially in campsite snack bars).
Register your hotel-restaurant as a place where you can fill your water bottle, see the Refill My Bottle application for example.
Offer water bottles for sale emblazoned with an image of your destination. This could be a useful souvenir gift.
Plastic straws
Don't wait until the laws come into force - 2021 in Europe according to the latest news. Instead, follow the example of the French movement Bas les pailles or the Swiss movement Papaille: simply say "no" to plastic straws.
Tip: don't put straws automatically in every drink, but provide them on request, and opt for biodegradable straws made of cardboard, bamboo... or even edible sugar!
Amenities
Put the strict minimum in the rooms and continue to offer more products on demand at reception.
Choose more environmentally-friendly models. Opt for shower gel and shampoo dispensers.
Concerning soaps, find a local manufacturer and recycle leftovers (a partnership with Unisoap for example).
Take-away packaging
Prioritize reusable and durable containers made of neutral materials (glass or stainless steel for example). Biodegradable containers take a long time to disappear, and some are even controversial. Edible containers are also an option.
Packaging for individual portions
At the hotel breakfast buffet, there is a fine-line to be trod between that of eliminating individual portions and thus over-packaging... and that of food waste.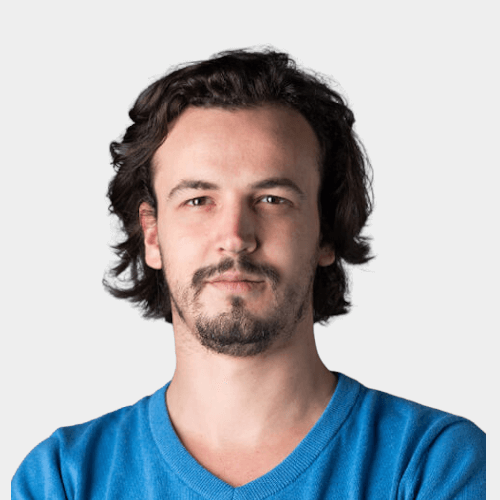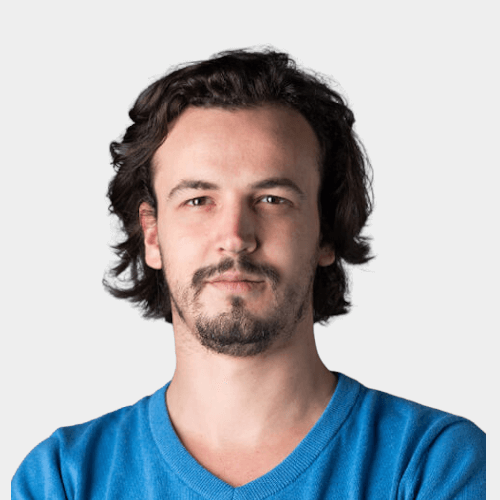 Talk to an Expert today and start planning your way to more bookings & more revenue.
Book Free Consultation
2. Limiting and making the most of left-over food
40% of the food produced in the world is thrown away. According to the Climate Action Network, the entire chain of agricultural and food activities, from field to fork, represents 36% of French greenhouse gas emissions, including 7% from food waste treatment.
A few examples of initiatives that can be carried out by restaurant owners:
Local supply-chain and good management
It all starts with sourcing quality food products that will spoil less quickly, such as seasonal fruit and vegetables from the region.
Work on a smaller menu and good purchasing management. This means planning the quantities needed and managing your stocks in the best possible way.
With this in mind, the Meal Canteen application makes it easy to take orders in advance so as to anticipate the number of meal. Traqfood is a French application allowing the implementation of automatic reminders of use-by dates.
It can also mean growing your own produce for an extremely local supply-chain. Some companies offer restaurant owners their expertise in indoor and outdoor urban agriculture. There are also private certification initiatives such as Framheim or the Edgar software developed by the French Betterfly Tourism.
Take-away
Allow your customers to take their leftovers home in biodegradable or reusable packaging (see previous section).
You could also sell your cooked leftovers at a low price on applications such as Too Good To Go.
Give food (and non-food) excess to charities
Who then distribute to those in need. In France for example, organizations such as Le Chaînon Manquant or Phenix can help you find a local charity and provide the link. Maybe you can find such an organization around where your hotel is situated?
Animal feed or compost
Whether it's to feed the pigs and chickens on the farm next door, or the worms of your compost, you might as well make our kindred beings happy!
Don't let your organic waste clog your garbage cans and end up in smoke. In big cities, there are companies that collect your organic waste and take care of everything.
If you have the space and are keen, nothing prevents you from embarking on the magical adventure of composting which will in turn provide good soil and free, natural fertilizer! You could even take the leap to create neighborhood cohesion by starting a collective compost.
3. Re-thinking your textile purchases
Textiles play an important role in the hotel and restaurant industry: comfortable bedding, household linens, tablecloths and employee uniforms...
Did you know that greenhouse gas emissions from the textile industry are higher than those of international flights and maritime traffic combined? The water equivalent of 70 showers is needed to make a t-shirt and 285 showers for a pair of jeans. An organic cotton tote bag has to be reused at least 149 times to have a positive impact on climate change.
Less than 1% of textiles are currently recycled, the real difficulty lies in their collection. We share with you some examples of actions to be taken to limit the impact:
Rent - or buy second hand
Always the best solution if possible! Look for local second hand shops and suppliers: you can buy pre-loved furniture at a fraction of the price of new.
Buying fabrics made from natural organic materials
The environmental impact of fabrics can vary considerably depending on how they are mixed, dyed, transported and processed. Synthetic fibres made from petrochemicals are the worst of all. They consume more resources and release microfibers into the wild.
The following is a list of environmentally-friendly fabric ranked in order by the NGO Trusted Clothes: tencel (also called lyocell), hemp, jute, bamboo, linen, organic cotton, silk, recycled wool, organic wool, ramie, synderme (recycled leather), vegan leather (recycled synthetics).
Suppliers in the hotel and catering industry are currently developing such products, such as 100% organic and biodegradable slippers from BioFootWear. See also suppliers of household linen such as ettitude or Resuinsa.
Donate to reuse, recycle or recover
Do you throw away your employees' old uniforms? old mattresses? Talk to people around you, especially to charities committed to zero waste, who will certainly put you in contact with a charity or company in the circular economy that will be happy to recover your old textiles to give them a new life.
New initiatives are born every day, such as these bicycle bags made from upcycled materials by Le Rouquin Qui Roule in France.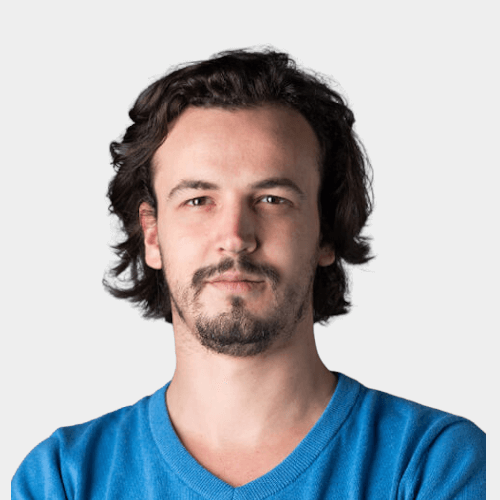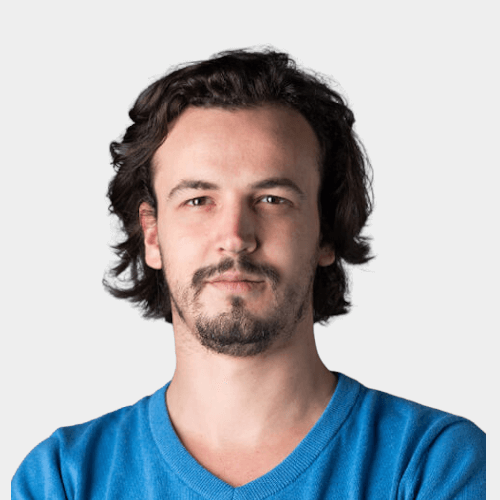 Talk to an Expert today and start planning your way to more bookings & more revenue.
Book Free Consultation
4. Limiting chemicals
Hygiene is key in the hotel and catering industry, particularly in kitchens, waste storage areas, rooms and gardens, not only for obvious hygiene and regulatory reasons, but also for commercial reasons. The attractiveness and comfort of a place is linked to its cleanliness. Chemical-based plant and sanitary products are widely used, but they can have adverse effects on human health and the environment.
In hotels and restaurants, risks are increased by the "cocktail effect" and repeated exposure of employees to these chemicals. According to a European Commission study from 2017, 84% of European citizens are concerned about the impact on their health of chemicals present in everyday consumer products. It can certainly reassure some customers to know that a hotel or restaurant use alternatives.
Also, many chemicals will end up in the environment either because they are used directly in gardens or because they are released into the wastewater system. Once released into the environment, they can take a considerable amount of time to break down and become inactive. Some of these chemicals are known to accumulate in plants and animals and have long-term adverse effects.
So what to do?
Do-it-yourself
Use our grandmothers' economical and natural DIY (Do It Yourself) combo to make your own natural cleaners: white vinegar, baking soda and bicarbonate of soda!
Regarding fertilizers and pesticides, if you have the space, make your own compost from organic waste.
Also make liquid nettle manure: seriously smelly, but highly effective anti-parasite treatment and fertilizer! If you don't have the space, ask local farmers or organic waste operators (see part 2 above on food scraps).
Opt for steam cleaning
Since steam cleaning only uses water to disinfect a surface, you won't have to use any chemical cleaners to disinfect a surface. Test Vapodil, for example!
Buy environmentally friendly products
Choose suppliers that offer products free of hazardous substances and/or based on natural ingredients. Go beyond marketing claims and check the list of ingredients...
Reasonable Product Use
Reduce the amount of substances used by eliminating non-essential products and using them at the correct frequency and concentrations.
Re-fill the containers
The advice given above in part 1 regarding disposable plastics is also valid for cleaning products. However, for safety reasons, do not reuse the containers for different products!
Recycle leftover paints and varnishes
Some varnishes can be returned to their supplier, check with the brand. In addition, specialist companies are now able to recycle unused, excess or dirty paints and transform them into many renewable products.
Never flush down the sink or down the toilet
Take your leftover chemicals to a specialized collection centre. This is the only way to ensure safe disposal and to avoid pollution, which is very bad for our health and the environment.
Cigarette butts
collect and value cigarette butts through organisations like Terracycle or Greenminded (have a look at their "survey" ashtrays with questions on them - in French).
Nathalie Bel Baussant, from the Green Key label, says:
"Concerning hygiene standards, establishments have an obligation to achieve results. European regulations clearly specify that it is necessary to "clean, and disinfect if necessary".
They are supplemented in the catering sector by the "Good HACCP practices" which require numerous acts of disinfection.
In order to limit the use of chemical products in daily life, a distinction must therefore be made between the accommodation and catering parts on the one hand, and cleaning products and disinfectants on the other.
Today, it is easy to find eco-labelled cleaning products at a competitive price, and some Ecocert certified disinfectants."
5. Inspiring Change
Communicate on actions undertaken and future challenges. Be sincere and transparent: you are certainly not 100% zero waste, but you have chosen to take the path.
Ask for feedback from those around you to keep moving forward. Spread the seeds of change to inspire your employees, suppliers, customers, and even your competitors...!
Forge strong links with local initiatives by hosting DIY workshops for example. Zero waste is above all a matter of common sense.
Are you looking for smart ideas to start making your hotel more eco-friendly? Here are Top 6 Ideas to Make Your Hotel Eco-Friendly and Sustainable. When implementing change, always keep in mind the 4 R pyramid of actions to be undertaken: Refuse, Reduce, Replace, Recycle.
Do you know of any products or/and vendors we should add to this page? Send us an email so that we can make this guide even better!
---
---
Florie Thielin
Sustainability & Eco Tourism Consultant
In a world that needs sustainable tourism more than ever, Florie has been the in-charge of sustainability at HotelMinder. Advocating Responsible Tourism, she has extensively travelled across Latin America. With a Master's Degree from La Rochelle Tourism Business School, Florie has acquired various skills required to generate leads, drive sales, and impact revenue. While working with HotelMinder, she also runs 4tourisme, a renowned marketing agency promoting responsible tourism in France.
Popular on HotelMinder
---
We empower hoteliers with modern technology & know-how. 
What We Do
---
Read our latest news & Articles
In depth articles, guides, tips and recommendations about Hotel Technology, Digital Marketing, Revenue Management & Hotel Operations.