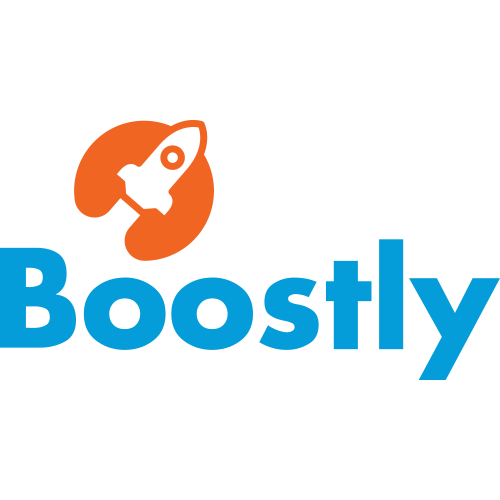 HotelMinder, it's all the resources you need to transform your hotel's digital presence and maximize performance.
Get In Touch
Boostly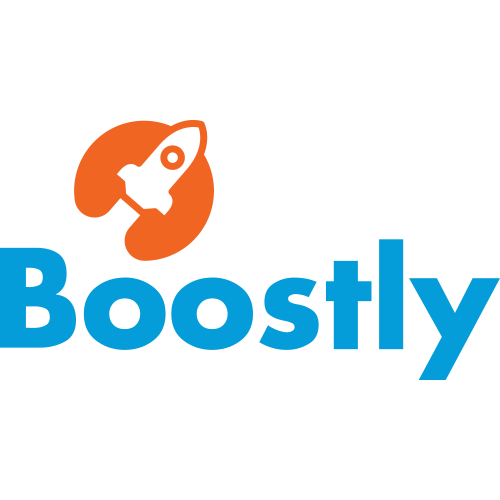 is a HotelMinder Partner
---
Boostly gives hosts all over the world the tools, tactics, training and confidence to increase their direct bookings.
About Boostly
---
Boostly gives hosts all over the world the tools, tactics, training and confidence to increase their direct bookings. The Boostly Team works directly with hosts and owners to create Wordpress websites that is proven and guaranteed to turn lookers into bookers.
Boostly - Reviews and Review Score
---
Boostly has a Review Score of 4.86


calculated from 355 reviews across a selection of review platforms
Read the latest aggregated online reviews of Boostly:
I wish Boostly lived up to its image
I wish Boostly lived up to its image. Customer support is ok, but ultimately inefficient. You'll also need to sign up with a PMSOwnerRez, Hostfully, etc. at around an additional $40/month. You'll need a domain for an additional fee. You need a PMS to work hand-in-hand with Boostly (mandatory to accept bookings). Expect to pay around $350 + a month for these (combined) services for one rental property, but without the Airbnb mega pool of customers. There's also the $2,000 initial price for Boostly. I'm three months into Boostly and still I don't understand how to drive potential guests to my site to justify these costs. Ryan Peterson
The most important thing is your bottom…
Does Boostly work for vacation rentals? Let me tell you what he did for us in Cozumel with a 5 day challenge - 53 more likes on our facebook page (we just broke 1000), 40 more email addresses added to mailchimp, and one direct booking. Does this Brit knows what the hell he is doing helping us? Damn straight! Greg Lupone
There was something in there for everyone
I found this not only inspirational/aspirational but the information was upbeat concise with a very clear 'what's in it for me' as a host. The language was simple without too much jargon or abbreviations ( if there was it was explained) we were encouraged from the get go to experiment with our own work and allowing us to enjoy the wins that came our way. The ambassadors were very supportive when ever there was a query and responded super fast. Mark and Paul worked very well to cover as much as possible in the allotted time. I really enjoyed seeing results almost immediately. There was a community spirit created where no one felt left behind. Great training and highly recommended. W.w.
September 2022 Instagram Bootcamp
This was an amazing eye opener but at the same time positively the push I needed. The training was very well put together with great examples. Both Mark & Paul were very professional and motivational. Thanks for all of this. Vinny
Brilliant, explains everything in easy to understand bite size pieces. Gives endless support either personally or with his team of ambassadors. 100% recommend. Sue Blackman
Paul's expert Instagram guidance was outstanding…
Paul's expert guidance and brilliant insights made it possible to create reels in ways I didn't know were possible to share our short term rentals with the world!! His easy step by step guidance on the video, along with Mark's fun and informative hosting of the Instagram challenge made it a very worthwhile learning and lots of fun too 😀 Thanks so much guys!! Sally Kember
Great training from Boostly
Great training from Boostly. Knowledgable, up to date and relevant content, just the right balance of fun and serious from these guys. Accountability and motivation meant that every piece of the training is now well absorbed in my practice. Laura Underwood
Surprise! Undisclosed upfront fees
Pros: Nice package, seems easy to use. Also integrates reviews. Cons: After we signed a contract with them they added a requirement that we either provide them with 2000 phone numbers or pay an upfront fee. Trey - Owner
Boostly has been awesome. Helping too turn 3rd Party customers into Our customers directly. We love the ease of use and how it can help bring customers in that might of been Thinking about ordering but were on the fence. Thank you! Pros: Boostly is so easy too work with. Love that I can customize texts too go out at anytime, right from my phone! This is great for keeping us in the eye of our customers, and showing them some love too! Cons: Nothing so far. I have not had any problems with the software up too this point in time. Crystal - Manager
Improved market share, increased orders. Pros: Underutilized company that has high quality service and exceptional value for the cost. Ease of use. Not only in one place. Cons: Not as big as it needs to be to well utilized. Trevor - Doctor Of Physical Therapy
Boostly Offers a One Stop Solution
We have used a variety of other services and have found Boostly to be the best at helping us achieve our goals of growing our customer database and effectively communicating with them. Pros: We love that they are available all the time to answer my questions and help us work through solutions. They are constantly looking to improve their product and seeking feedback from us to know what we need so they can build a product that will help us succeed. We also love the growth in our online reviews, and the ability to quickly communicate with our customer database. Having a low costs online ordering platform was our initial interest from their product offering and we will still find that the best value as the cost of online ordering platforms were very expensive. What they have given us is an affordable solution. Cons: Texting costs is the one thing we would like to see changed at some point in the future. As our database grows it is getting more expensive to communicate with our guests. Adam - Owner
Pros: Great guest and tech support. The software itself is super easy to use. Cons: Nothing, it met and exceeded our expectations. Nichole - Owner/Operator
Pros: The touch point from the Boostly company has been amazing. The support staff is awesome and very helpful, for every one of my questions they have an answer and more. The software is very easy to use and with plenty of features to grow my business. The weekly reports are also very helpful. Cons: The only con I have as it has been very hard to integrate this into my over the phone sales . Donald - District Manager
Boostly has made my experience easy. They also check up on me and make sure things are going well. Pros: The text message subscription is a great way to keep reminding my regular customers to come in regularly. Very customizable and very easy to use. Cons: There is a bit of a learning curve in optimizing the service. I wish I knew that to begin with so I could have gotten full value from the start Edward - Owner
Overall satisfied, we will be looking into the return on investment as we analyze the data. Pros: Very easy to use with great customer service, the staff is determined to help us drive traffic and provide all the data we need to make decisions. Cons: We are still new to the platform, so far we have only positive results. Thomas - Franchise Operations
Pros: Capturing customers from Grub Hub, Door Dash etc to save money Cons: Nothing to date, I have yet to determine if I dislike anything Matthew - Owner
Cafe Panuzzo's Review on Boostly Rewards Program Software
I was skeptical at first however Boostly has done a great job at making my customers feel special and rewarded for being a regular customer. It feels amazing to know that without me doing a thing, customers are coming in the door that might not have if it wasn't for the text rewards system. Pros: It's super easy for the customer to use. There is great customer service on the Boostly end. [SENSITIVE CONTENT HIDDEN] has been amazing. Boostly actually sends routine messages/calls to check up on us. We receive weekly statistics on our Rewards program. It works! This is the first third party system we have used that works to bring customers in the door. Cons: Sometimes our tablet disconnects from the software or internet however whenever I have had to call support, the issue is immediately resolved. Kalina - General Manager
Boostly - Recommended For
---
Recommended for small short-term-rental properties in Europe and North America. Recommended for economy, midscale and upscale properties.
Boostly - Pricing
---
From £1400 and £19.99 a month.
Boostly - Pros & Cons
---
Pros:
Boostly has a high average review score of 4.86, calculated from 355 reviews
Boostly has a high ease of use ranking
Boostly offers an exclusive offer on Hotelminder: Get a 5% discount with HotelMinder
Cons:
Boostly is an expensive solution with a high pricing ranking
Boostly has a low popularity ranking
Boostly has very few (1) registered integrations with third party applications
Compare Boostly to Alternative Solutions
---
We work and partner with passionate industry leaders to transform hospitality and empower ambitious hoteliers across the globe maximize performance, guests satisfaction and coworkers engagement thanks to modern technology and expert know-how. Compare Boostly with:
6778
2
2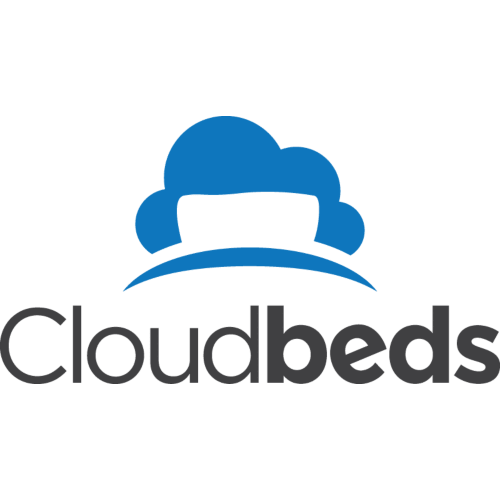 Founded in 2012, Cloudbeds is the hospitality industry's fastest-growing technology partner, serving a global customer base of thousands of properties across 157 countries.
Its award-winning Cloudbeds Hospitality Platform seamlessly combines operations, revenue, distribution, and growth marketing tools with a marketplace of third-party integrations to help hoteliers and hosts grow revenue, streamline operations, and deliver memorable guest experiences.
Cloudbeds was named No. 1 PMS and No. 1 Hotel Management System by Hotel Tech Report in 2022, Best PMS and Best Channel Manager by the World Travel Tech Awards in 2021, and has been recognized by Deloitte's Technology Fast 500 in 2021.
SPECIAL OFFER — Sign up for a demo and receive $200 of free credit
5112
2
1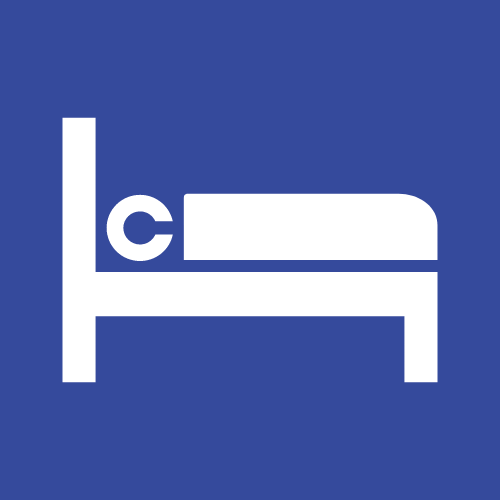 We are more than just a rapidly expanding business with a focus on hospitality technology. We are ambitious, creative thinkers committed to offering our clients the most cutting-edge services and goods. We aim to offer our clients a features-packed digital presence with excellent support.
HotelCrux's core product is the Website Generator, which is an optimized tool for creating hotel websites, developed by award-winning designers. The theme is created according to the travel industry's needs and customers' behavior for guaranteed conversion.
Beautiful hotel website that never go out of date.
SPECIAL OFFER — 20% discount for HotelMinder users
1958
3
2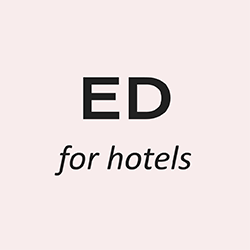 We create beautiful web pages and offer a hotel software solution, all-in-one PMS system that allows to manage your hotels more efficiently & cost-effectively. If you have a PMS and you are happy with it, but would like to offer better online booking experience for your clients, BOUK BOOKING with SITEMINDER channel manager is the perfect solution.
We make life easier for hoteliers because we understand hotels needs and challenges.
We are a cracking team of hoteliers, designers, and engineers. Whether you run a 100-room hotel or have a single-guest apartment, we speak your language.
SPECIAL OFFER — Get free set up + two month free trial or €50 credit
Browse the best hotel software & services in HotelMinder Marketplace or get in touch with an expert.