Comparison of the best Hotel Operations Software
Operations software in the hotel industry refers to a suite of digital tools designed to streamline and optimize the management of various tasks and processes from within a hotel. These software solutions facilitate the efficient handling of core functions such as reservations, guest check-ins and check-outs, room allocation, housekeeping, and revenue management.
We empower hoteliers with modern technology & expert know-how.
HOT We can help you find the right solution for your hotel needs and budget.
We can help you find the right solution for your hotel needs and budget.
Which one is the best for YOUR hotel?
We're Experts in helping ambitious hoteliers improve key metrics with modern technology and expert know-how.
We can help
5047
2
2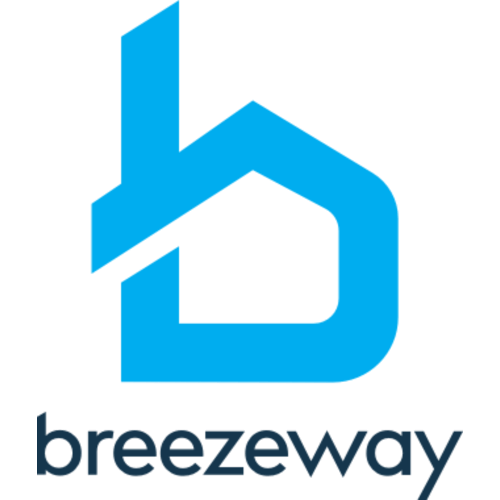 Partner
New
Best-in-class property care and messaging app that helps thousands of short term rental hosts and hospitality managers automate operations, drive quality, and elevate the experience at every property.
10
0
0
Platform is a highly scalable connectivity scheme that collects the functionality of the different departments and with a two-way interface based on starndards.
7
0
0
All-in-one hotel operations platform includes enterprise service delivery, housekeeping, messaging, and guest services software.
1
0
0
A Simple, Social and Automated contactless text messaging platform to personalize guest engagement and streamline hotel operations.
1
0
0
RoomChecking is a housekeeping and maintenance application software to manage your property care.
1
0
0
Hoxell is an electronic hospitality platform.
Streamlining Core Functions with Hotel Operations Software
Operations software in the hotel industry encompasses a comprehensive suite of digital tools designed to optimize the management of various tasks and processes within hospitality establishments. These software solutions address core functions such as reservations, guest check-ins and check-outs, room allocation, and housekeeping.
By automating these essential tasks, hotel operations software enables establishments to streamline their daily activities, reduce human error, and provide faster, more efficient services. Additionally, these systems offer advanced features for revenue management, helping hoteliers to maximize profitability through dynamic pricing, demand forecasting, and strategic inventory management.
Enhancing Guest Experiences and Data-Driven Decision-Making
Beyond operational efficiency, hotel operations software also plays a vital role in enhancing guest experiences. Integrated with customer relationship management (CRM) tools, these solutions empower hotels to deliver personalized services, tailored marketing, and seamless communication channels for guests.
Furthermore, by connecting with point-of-sale, finance, and maintenance systems, hotel operations software provides valuable data and insights that can be used to make informed decisions and drive continuous improvement. By harnessing the power of these digital tools, hoteliers can adapt to the ever-changing demands of the competitive hospitality landscape and ensure sustainable business growth.
Start with a Consultation with a HotelMinder Expert
HotelMinder has a global team of experts working in the hospitality industry for many years. Our combined experience in operations, sales, marketing, and technology helps us guide our partners to the best tools and solutions available to increase revenue. We take a comprehensive approach to deliver on our promises, and offer multiple solutions, depending on partner budget, requirements, objectives, and goals.
Tailored Hotel Management — our affordable and comprehensive tailored management service is designed for small and medium sized independent hotels and hotel chains to help them achieve defined objectives.
Planning & Implementation — we help you set up the right objectives, define needs, upgrade your existing technology solutions, start marketing campaigns, give insights on current industry trends, conduct audits of your property's technology and operational status, and provide a comprehensive roadmap to achieve goals.
Partial or Targeted Hotel Improvement Plan — our Hotel Improvement Plans offer a holistic view of your hotel marketing, operations, strategy, and technology. Assessed by industry experts, our audits help you get strategic data of business KPIs, tailored to your specific requirements.
1-to-1 Expert Session — indulge in a consulting session with experienced hospitality consultants, including HotelMinder's Co-founders. The rich expertise and a talented pool of industry veterans can help you start a new project, choose an application or service, solve a problem, or get insights on marketing, revenue, operations, and technology.
When you get started with HotelMinder, we guide you to the right path, manage the project, tailored to the category of services you require. With a detailed Planning & Implementation phase, we make sure all your expectations our met in the most efficient and timely manner.
We help hoteliers upgrade their business,
maximising revenue & efficiency.

First,

we Assess

We evaluate objective(s), defining opportunities and setting goals.

Then,

we Plan

We make a plan detailing what should be done to help reach set goals.

Finally,

we Do

We implement change, as planned, within set timeline and budget.
About HotelMinder Marketplace
Partners listings are sorted as per overall performance and is free from any bias. 'Popularity' is calculated regularly and reflects our Partners performances with a clicks to leads to conversions ratio. 'Ease of use' and 'Pricing' are set by us after reviewing products and/or information provided by partners & users. If you buy a third-party product or service from this website, HotelMinder may earn a commission. We use this source of revenue to maintain this marketplace and create educational content. Our editorial team is not influenced by our affiliate partnerships.
HotelMinder partners with many brands, but makes no claims upon their trademarks. All trademarks contained herein belong to their respective owners and registrants.