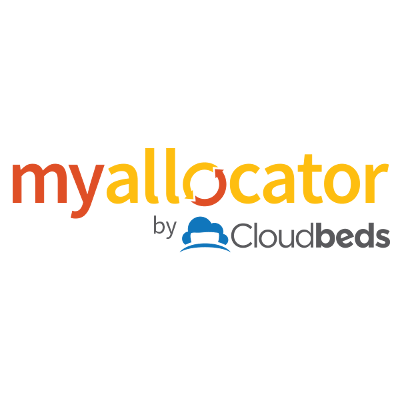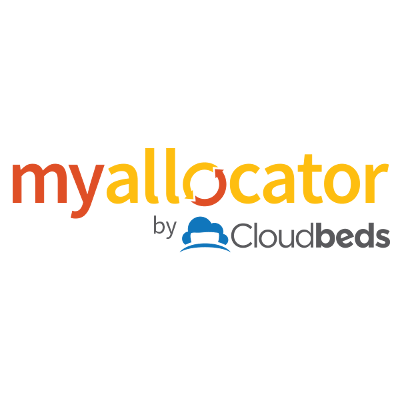 MyAllocator
MyAllocator
is a Premier Partner
---
Now an integral part of the Cloudbeds suite. Simply one of the best Channel Manager, easy to use, setup and very affordable. Lots of connections.
---
MyAllocator is possibly the most popular budget Channel Manager. Originally developed for Hostels as an alternative to costly Channel Managers built for Hotels, MyAllocator joined the Cloudbeds family in 2012.
MyAllocator is really simple to use and setup but it can only manage one rate type per room type.
MyAllocator - Recommended For
---
Small to medium sized hotels, hostels, guesthouses and vacation rental looking for a standalone Channel Manager or for a Channel Manager to complement a PMS system MyAllocator connects to.
MyAllocator - Marketplace Ranking
---
Pricing



---
MyAllocator - Pricing
---
From only $25 per month for a few units. No setup fees. Yearly discount available.
Channel Manager by MyAllocator
---
MyAllocator, now an integral part of the Cloudbeds Suite of applications, also called Cloudbeds Channel Manager, is a standalone cloud-based Channel Manager designed to be easy to use. It is currently one of the most affordable and most reliable Channel Manager in the industry.
MyAllocator offers a 2-way XML connection to a huge list of OTA portals, pushing real-time updates to all of your channels and sending reservation information from each channel back to you, giving you faster updates and less errors.
MyAllocator, originally a budget Channel Manager built for Hostels, provides great integration with niche marketplaces for Hostels and Vacation Rental like Hostelworld, Despegar, Gomio and more.
Myallocator directly connects to a wide range of Property Management Systems supporting all kind of properties.
How do you identify the Channel Manager software that fits your property's needs in terms of functionality, OTA requirements, integrations or pricing model? Cloudbeds has prepared a comprehensive guide to choosing a Channel Manager exploring these topics and more.
MyAllocator Alternatives & Competitors
---
Below you can find the 3 most popular alternatives to MyAllocator in HotelMinder Marketplace.
40298
2
1

New
Premier Partner
All-in-one cloud software to manage your accommodation business.
11320
2
2
Hotel Link Channel Manager is an integral part of the Hotel Link package including a Property Management System, a Channel Manager, a Booking Engine and a Website Builder.
72
2
2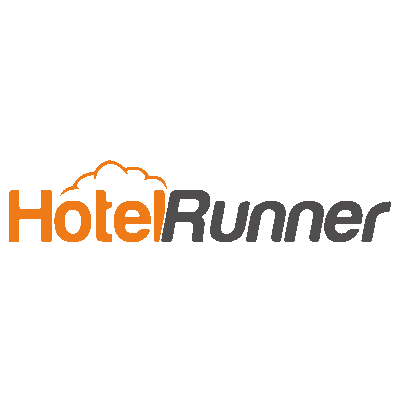 Premier Partner
HotelRunner is ideal for all types of accommodations including small to medium-size hotels, enterprise hotels and chains as well as rentals and hostels.