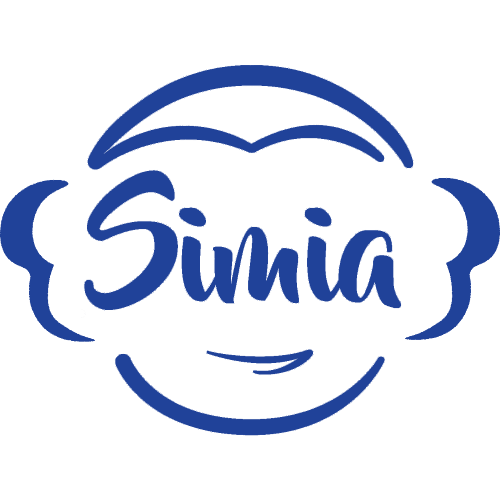 HotelMinder, it's all the resources you need to transform your hotel's digital presence and maximize performance.
Upgrade your Hotel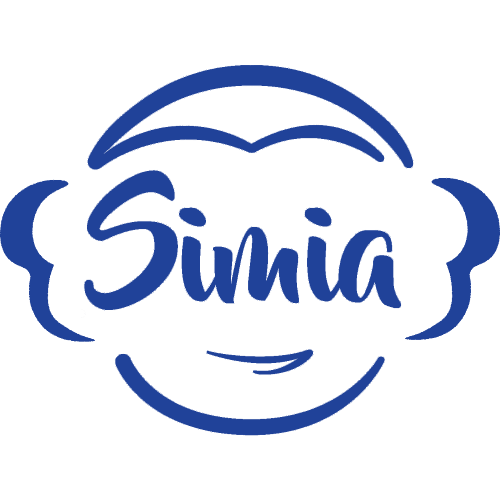 Simia Solutions
Simia Solutions
is a HotelMinder Partner
---
Simia Solutions helps hotels improve their online presence and performance, with a strong focus on driving direct bookings.
About Simia Solutions
---
Simia Solutions helps hotels improve their online presence and performance, with a strong focus on driving direct bookings. We have an unmatched expertise and proven track record in this field.
What sets us apart from most others is that we prioritize your individual needs, and not try to sell you a specific service or technology. We work with you to develop objectives and execute an effective integrated strategy for success. We see ourselves as partners and help you determine priorities, choosing quality products and services and working with the best possible return on investment in mind.
Simia Solutions - Recommended For
---
Recommended for large hotels in Asia-Pacific and Middle East and Africa. Recommended for economy, midscale and upscale properties.
Simia Solutions - Pricing
---
Booking Engine: from USD 46 / month or 4% of sales through booking engine; Metasearch Management Software: from 10% of generated booking value; Loyalty Program: from USD 46 / month; Digital Marketing: from USD 99 / month; Website Design & Development: from USD 815; Search Engine & Marketing Optimization: from USD 500 / month; Paid Advertising: from 10% of actual spent budget; Social Media Marketing: from USD 99 / month; Reputation Management: from USD 70 / month; Revenue Management Outsourcing: from USD 300 / month; Online Distribution Management: from USD 300 / month;
Digital Marketing by Simia Solutions
---
An integrated digital marketing strategy should include all possible touch-points with your potential, current and past customers and cover search engines, social media, performance and email marketing, to name but a few.Some of it we call "no-brainers", MUST DOs for every hotel, as there are no (financial) risks. Performance marketing is one of these and the most effective advertising model to reach diverse and worldwide markets. The best of all, you only pay for performance, meaning actual direct bookings. No set-up costs, no long-term agreements and only Direct Bookings. Too good to be true? Find out, completely free of risks, and without long-term commitments!
Website Design and Development by Simia Solutions
---
Your website is your most valuable digital ASSET – treat it that way!Today almost every potential customer will check out your website before making a decision. You have one chance to make a first impression that impacts your business: convince you are the one! A good first impression is not good enough anymore to change the mind of a potential client; a first impression needs to be GREAT, and for that you need a GREAT website.
Website speed is often the first deal-breaker: we build some of the fastest websites in the industry. Want proof? We show you.
Search Engine Marketing and Optimization by Simia Solutions
---
Good Search Engine Optimisation will help drive more and better quality visitors to your website. Optimising your website for search engines means you will rank higher for keywords and search phrases related to your business and therefore attract more quality website visitors.
SEO is driven by a steady stream of quality content that goes beyond your website and is nowadays intertwined with other forms of online and social media marketing and part of a solid integrated marketing plan.
Paid Advertising by Simia Solutions
---
Paid advertising is obviously the fastest way to drive more traffic to your website. That's the easy part. Another easy part used to be retargeting, through the use of cookies. Guess what? The days of cookies are over…To drive better than average quality visitors to your website is a whole different story! Come talk to us. We have an expert team of search engine and digital marketing specialist, with a very strong focus on a positive return on investment.
At Simia we are obsessed with data and we use advanced analytical tools to measure performance, identify what works, and what not, and continuously make adjustments to campaigns to drive better results and ROIs. Let us show you how we work, it may be an eye-opener.
Social Media Marketing by Simia Solutions
---
Social media is one of the most powerful marketing tools in your arsenal.Social media marketing is fast becoming the most important marketing strategy for almost every business, and for almost every target market. Whether you're just about to start your first social media campaign or you have been at it for years, there is always more you can learn and do to improve results.
Bring your social media to the next level and discover how powerful this media can be to engage your fans and customers, inspire your target audience and drive qualified traffic to your website.
Distribution Management by Simia Solutions
---
Tired of paying too much commission to OTAs and struggling to increase Direct Bookings? We can help. And usually A LOT.
We know the online travel industry inside out. We have extensive experience with everything related to online distribution and sales, for independent hotels, international and regional hotel chains as well as B2B and B2C online travel agents and wholesalers. And we know we can help you improve. We know you may have heard that before. Talk to us. Then you'll know. We Walk the Talk.
Get started with Simia Solutions
---
Fill in the form below and we will send your contact details to our partner for a price quote, a demo or a free trial.
SPECIAL OFFER:
Free consultation about how to grow direct bookings
Compare Simia Solutions to Alternative Solutions
---
We work and partner with passionate industry leaders to transform hospitality and empower ambitious hoteliers across the globe maximize performance, guests satisfaction and coworkers engagement thanks to modern technology and expert know-how. Compare Simia Solutions with:
6778
2
2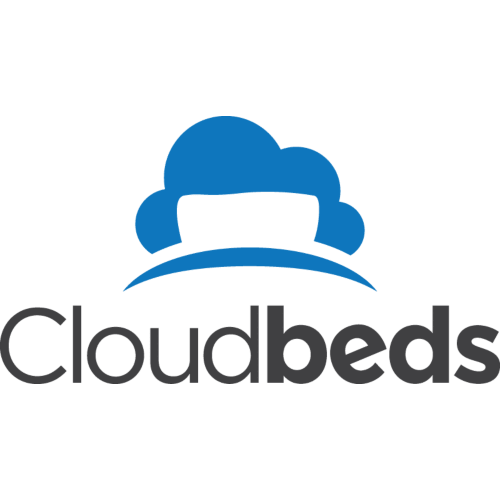 Founded in 2012, Cloudbeds is the hospitality industry's fastest-growing technology partner, serving a global customer base of thousands of properties across 157 countries.
Its award-winning Cloudbeds Hospitality Platform seamlessly combines operations, revenue, distribution, and growth marketing tools with a marketplace of third-party integrations to help hoteliers and hosts grow revenue, streamline operations, and deliver memorable guest experiences.
Cloudbeds was named No. 1 PMS and No. 1 Hotel Management System by Hotel Tech Report in 2022, Best PMS and Best Channel Manager by the World Travel Tech Awards in 2021, and has been recognized by Deloitte's Technology Fast 500 in 2021.
301
0
0 Tambourine drives revenue for hotels, resorts, and destinations worldwide using advanced marketing technology for over 35 years.
162
0
0

Bookassist is an innovative, multi-award-winning industry leader in hotel booking and distribution software and online strategy. Bookassist provides both technology and online strategy for hotels, lowering costs and increasing direct online business.
The award-winning Bookassist booking engine is the ideal SaaS solution for reservations automation, with PMS integration, agent/corporate login and loyalty modules. The cloud-based Distribution Manager is a world-class channel manager with dynamic margin optimisation and GDS/IDS.
Bookassist also provides responsive CMS-based web design, online marketing, and award-winning mobile web apps for hotels on iOS/Android and all major platforms.Bookassist is a recognised and innovative experienced industry leader.
We manage the entire online digital strategy for hotels with services to maximise online presence and drive direct booking revenue for maximum margin. Bookassist SaaS technology can be embedded in hotel and hotel group websites to offer immediate bookings with PCI-compliant credit card validation for online customers, plus it offers full reporting and yield management for the accommodation provider.
Browse hotel Software & Services in HotelMinder Marketplace; discover our Hotel Management solutions.