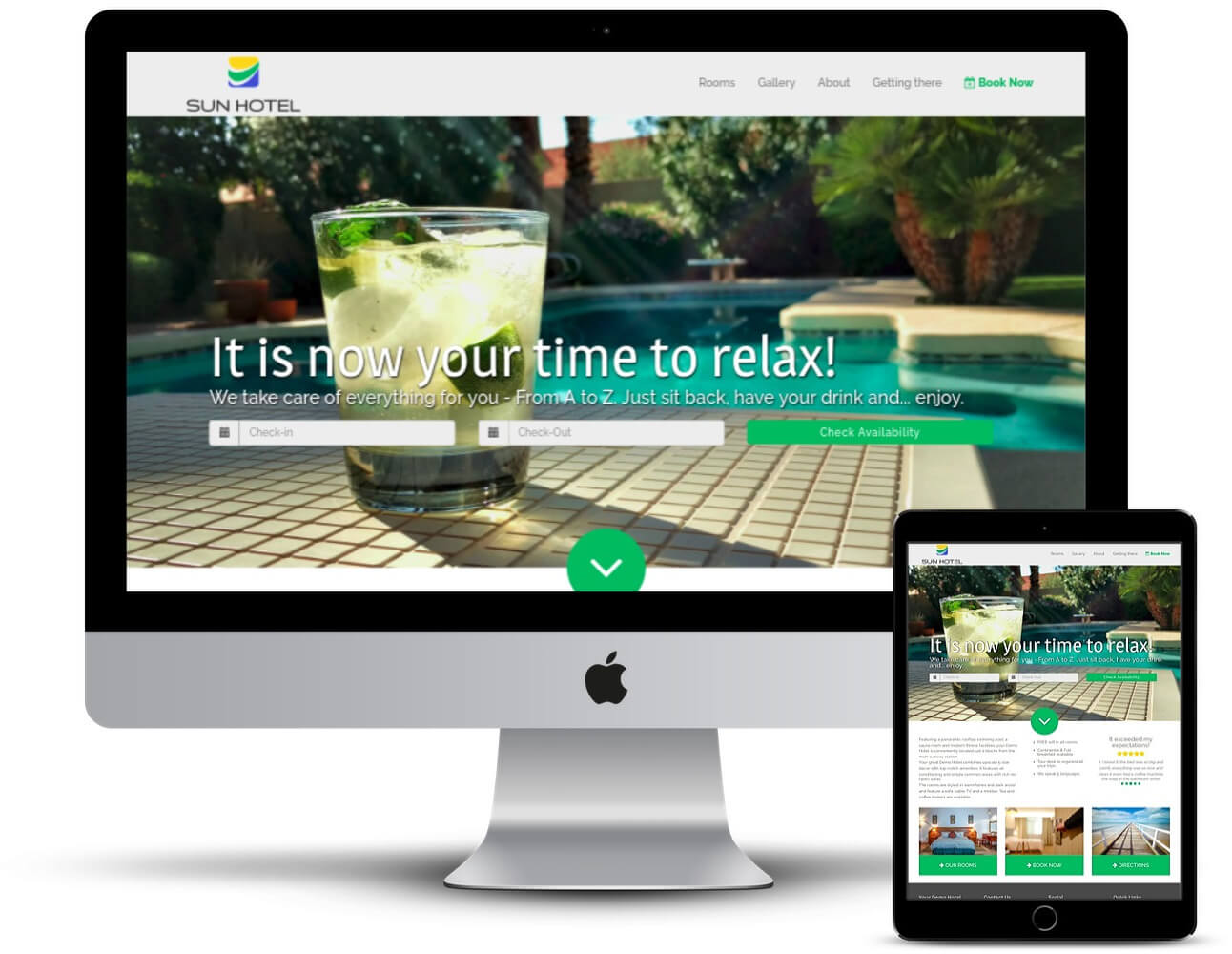 Your own website
New
is a HotelMinder Partner
---
HotelMinder template and bespoke website for small and big hotels.
Exclusive Offer

- Get a worry-free website and zero commission reservations in no-time! Fully managed website starting at 30€ only.
Click here to Start
Your own website - Recommended For
---
For all hotels, small and big: A good website & Booking Engine is the only way to increase Direct Bookings and pay less commission to OTAs.
Your own website - Pricing
---
From €30 per month. Commission: 0%!
Your own website Online Travel Agency
---
It might come as a surprise, and it is indeed a little cheeky, but we're very serious: Your website should be considered your first and most important channel!
Thanks to the Billboard Effect, being listed on OTAs will bring bookers back to your website.
Make sure that you have a good, responsive website and an efficient, user friendly Booking Engine that will entice guests to book directly. You can motivate them with special offers and rates tailored only if they book using your website direct
Your own website Alternatives & Competitors
---
Below you can find the 3 most popular alternatives to Your own website as selected by us.
Very popular in Asia and the Americas, not so much in Europe.
Expedia (Hotels.com, HomeAway, Trivago, etc is the biggest Travel Agency in the world.
LateRooms.com is specialized in providing discounted accommodation in the UK, Europe and the rest of the world.