Digital Marketing
Popup on your hotel website to increase direct bookings
Pop-up notifications, if implemented properly, could be the key to your hotel marketing campaign.
You must have visited several websites showing annoying pop-up boxes, often appearing at the center of the page. Sometimes, they even cover the entire screen, leaving you wondering why the business owner chose to reach out in such a way.
More often than not, popups lead to one of the two outcomes. Bad content makes them seem annoying and forced upon, while persuasion and perspective make them an effective part of your marketing strategy. If you're able to tap into the psyche of your prospective guests, half the battle is already won. Short-form content is often the best medium to win that half.
Pop-ups can have great influencing power over the customer's journey on the website. The right design and content can directly impact your bookings and conversion. So we thought we'd enlighten you about different kinds of pop-ups, to help you choose a specific way to communicate with prospects.
Disclaimer : If you buy a third-party product or service from this website, HotelMinder may earn a commission. Our editorial team is not influenced by our affiliate partnerships.
What is a Popup?
According to the definition on Wikipedia: 'A popup is a GUI or a graphical user interface display area, often confined to a small window, that suddenly appears in the foreground of the visual interface.'
In layman's terms, popups appear directly in front of website visitors and encourage them to take an action. This may be to 'Get a discount', 'Book a room', 'Sign up for a newsletter' or simply anything that could lead to a conversion. As marketing tools to be implemented on the website, you need to be careful of the kind of popups you're using.
Here are a few examples that work well for hotel websites:
Entry Pop-up
As the name suggests, this one appears when the user first visits the page. Entry pop-ups appear once someone has clicked on a link they're interested in, reducing the likelihood of a bounce. Though not always leading to a conversion, entry pop-ups could be used to inform rather than persuade.
Click Pop-up
Click pop-ups appear when a visitor hovers over or clicks a specific element on the page. Instead of opening a new tab, which might break the user's flow or thought process, a click on a link or an element opens a pop-up. This allows your visitor to learn something, close the pop-up and still stay on the original page. A click pop-up is the perfect conversion opportunity while ensuring that the visitor doesn't leave your website.
Scroll Pop-up
If a user is spending time on your page, specifically scrolling down, he's already interested in your content, isn't he? Why not make it easier for the user by showing information through an instant pop-up, so he doesn't have to keep scrolling further. Often, it's better to show a scroll pop-up only after the user has reached the halfway point of the page.
Timed Pop-up
If a user has spent a certain amount of time on your website, it gives you reason to believe that a conversion might be in store. A timed pop-up persuades the user to not think further and just take an action. 'What are you thinking about? The 10% discount ends today'.
Timing pop-ups correctly can have a huge impact on conversion rates. Though 60 seconds is often recommended, it's better to check data on your Google Analytics. It will give you a good idea about the average visit duration on your website. Hence, you'd be able to set a timed pop-up to appear before the visitor would be ready to leave.
Exit Pop-up
Exit pop-ups are the most popular and an effective way to convert a prospect who might be leaving the website. For instance, a customer who has added certain products to the cart doesn't always make the purchase. You could offer a discount code or an incentive to close the deal. Similarly, for customers who haven't registered yet, the exit pop-up could include a subscription form. Exit pop-ups are often used when a visitor scrolls towards the top of the page to leave.
Note: Exit pop-ups are used based on the movement of the visitor's mouse cursor. Thus, they aren't a viable solution for tablets and smartphones. Since it can be difficult to track touch activity on mobile devices, considering the sudden disappearance and reappearance on screen, it's better to use on-scroll, on-click and on-load pop-ups.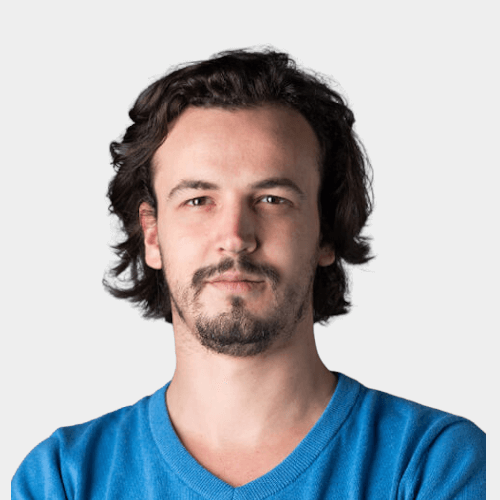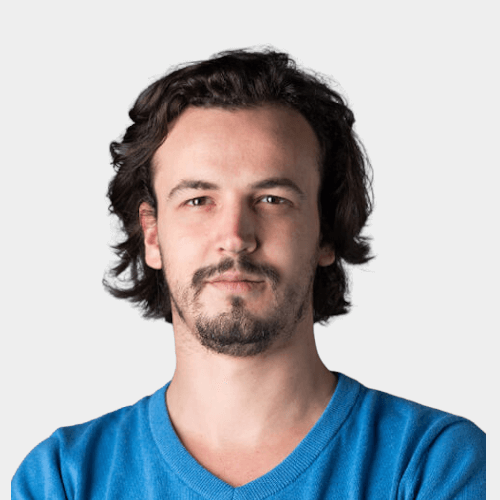 Talk to an Expert today and start planning your way to more bookings & more revenue.
Book Free Consultation
Pros and Cons of using Pop-up(s) on your Hotel Website
If all marketing strategies could come with only pros, lives of marketers would be so much easier, and conversions would skyrocket through the roofs. Sadly, that's not the case. Even pop-ups come with their own sets of pros and cons, summarised below:
Pros:
Cons:
Getting Started with a Pop-up Strategy
We hope you're now familiar with the different kinds of pop-ups to be used for your hotel website. Here's our take on how to use them.
Anything you see on a website is part of the virtual real estate. With pop-ups, you don't have a lot of real estate to work with. Keeping things simple is the way to go. A basic layout, including headline and body, and an interesting image could wrap up a pretty good-looking pop-up.
But once again, you choose from a top banner or a center screen pop-up to a full screen welcome mat or a bottom of the page persuasion. The size and the shape aren't as important as other elements of your content plus pop-up strategy.
Relevance and Clarity
Disrupting the user experience or flow on a website isn't always the best decision, unless the disruption caused is relevant and meaningful. For instance, a pop-up about a 10% discount offer isn't really going to make a point if the user is on the 'About Us' page of the website, trying to just read about the hotel. However, it could be a pretty strong persuasion when used on the 'Room Details' page of the website. While offering something valuable, make sure it's also relevant for the user.
Timeliness
Continuing from above, timeliness is the key factor to affect a user's psyche. It's necessary to be strategic about the trigger and timing of pop-ups. Visitors interact with each page differently, and certain types of pages require an extra effort. People who stay on pricing or product pages for over 30 seconds are already engaged, and a pop-up with relevant information could be the 'deal-maker'.
Actionable
Clear and concise information goes a long way in someone's decision-making process. We've seen websites that inform a user about a discount, but don't provide the option to simply apply the coupon code. Similarly, 'Checkout our profile on Instagram' has a different impact than 'Follow us on Instagram for Special Deals'. A compelling call-to-action should encourage visitors to take a decisive action. Most importantly, visitors should be able to exit pop-ups easily. It's frustrating to keep looking for that 'X' button.
Human
A flawed marketing strategy often doesn't consider the 'human touch'. Friendly content and a personal connect not only bring people on-board, but let them stay engaged on your platform.
Instead of 'Subscribe to our blog', you could use something like 'Mind if we send you updates about new posts?'. Now who would say no to something asked so politely.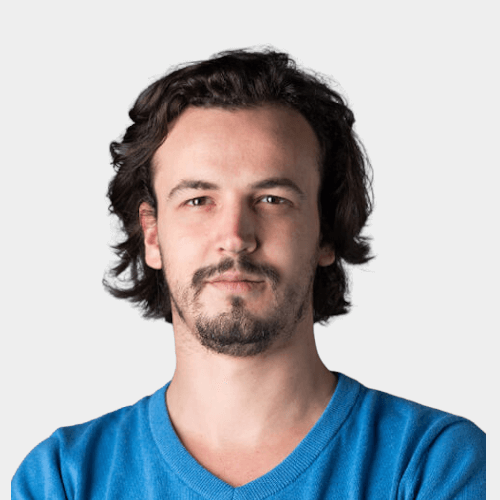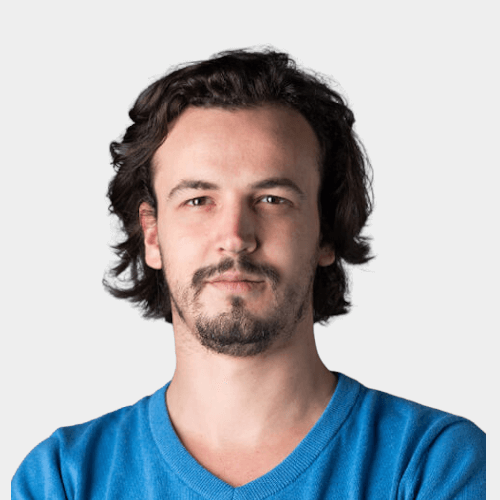 Talk to an Expert today and start planning your way to more bookings & more revenue.
Book Free Consultation
Why Should You Use Pop-ups on Your Hotel Website?
Usually, pop-ups are considered to be an aggressive form of marketing, affecting user experience and increasing overall advertising spend. However, like most things online, content is the key to converting visitors into customers.
When implemented properly, pop-ups can be a great marketing tool to affect purchasing decisions. Customers Do engage with pop-ups, with the right content, at the right time.
Pop-ups can directly impact bookings, especially for small independent hotels. Showing clear offerings to potential guests is a good way to provide value.
Pop-ups can improve ranking on search results, and have a major impact on improving website visibility.
Pop-ups initiate direct contact with potential guests, minimizing intermediaries like Expedia or Booking.com.
Pop-ups can be personalized, with customer insights and data, to affect purchasing decisions.
Pop-ups can be used to increase traffic on your other platforms, including social media channels.
Still confused?
We understand! It can be hard to wrap your head around multiple marketing tools and advertising mediums to build the perfect strategy to increase conversions and ROI.
Consider letting an expert review your strategy. While a professional does the job, simply sit back and enjoy the increased number of direct bookings.
---
---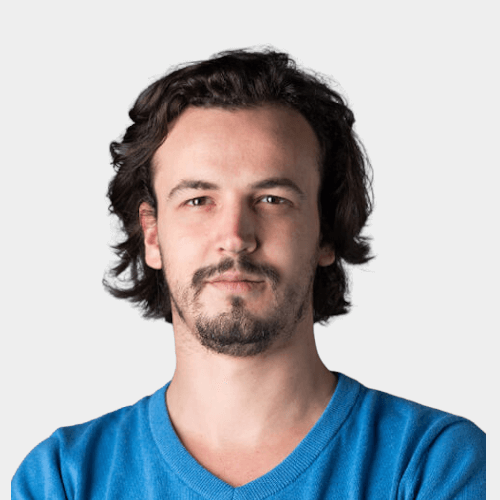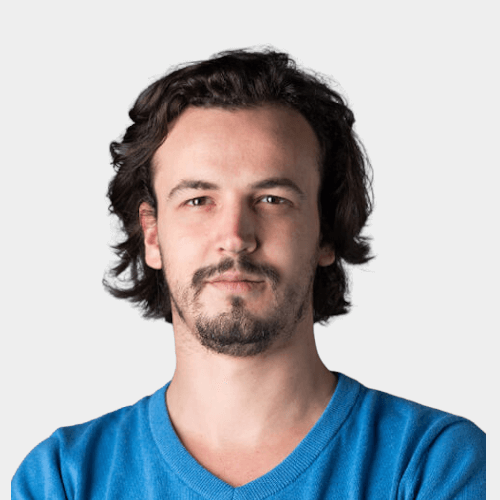 Benjamin Verot
HotelMinder Co-Founder
Benjamin is originally from France, but has been living abroad and travelling extensively for over 15 years. He currently lives in Dublin, Ireland, with his Polish wife and young daughter. With years of experience in assisting hoteliers manage operations or opening up innovative hotels across the world, Benjamin has been a trusted name in the hospitality industry, and is well known for his knowledge and expertise in European markets. Currently, Benjamin works across the globe, helping hotels use modern technology to improve operations & revenue. He understands the challenges independent hoteliers face, and believes that running a hotel should be simple. Benjamin's life goal is to open a chain of eco-friendly hotels, promoting sustainable tourism and local community development.
Popular on HotelMinder
---
We empower hoteliers with modern technology & know-how. 
What We Do
---
Read our latest news & Articles
In depth articles, guides, tips and recommendations about Hotel Technology, Digital Marketing, Revenue Management & Hotel Operations.