Best Hotel Revenue Management Solutions (RMS) of 2020
A Revenue Management Software (RMS) automates the process of leveraging analytics. In the hospitality industry, it's used to determine the right price for hotel rooms, thereby maximizing profitability and revenue.
Also called a Yield Management System and Pricing Engine, such a tool is important for all kinds of hotels, including Chain Hotels, Independent Hotels, BnB, and more.
What are the benefits of using a RMS?
With a Revenue Management Software, a hotelier is able to sell the right product to the right customer on the right distribution channel for the right price.
The tool uses historical data, market triggers, and demand signals to give insights and recommendations for each room type and segment at the property.
The information you receive is channel-specific, allowing you to price accordingly on multiple distribution channels.
High accuracy
A good RMS considers a wide range of data - historical and futuristic - to make automated forecasts about the budget and revenue.
As such, the data you receive is highly accurate, allowing you to determine the exact demand and supply for 365 days in a year.
With accurate forecasts, each department is able to make smarter sales, marketing, and operational decisions.
Better operational efficiency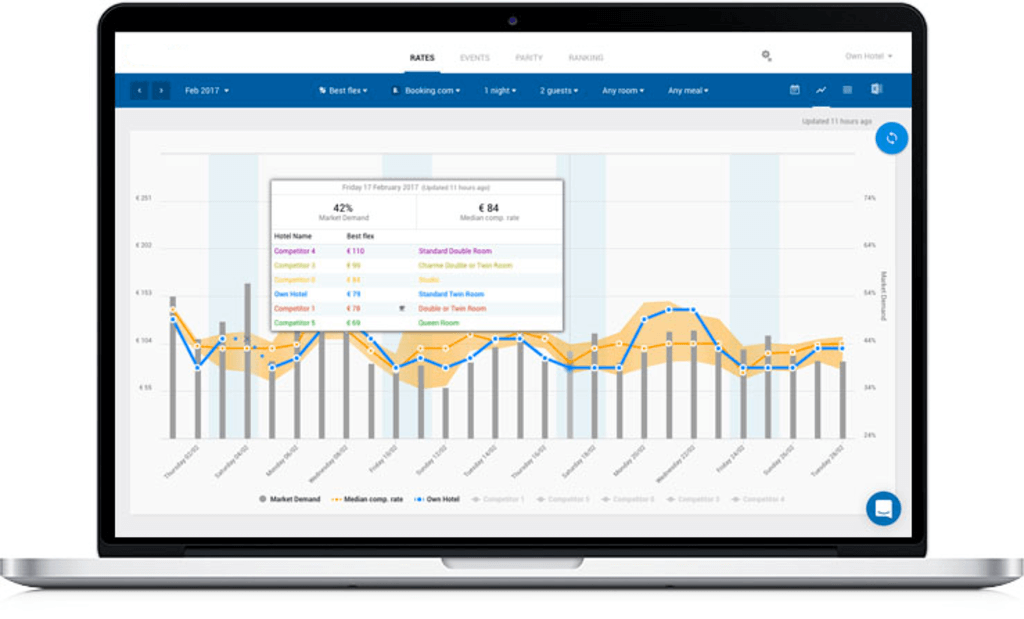 When you automate the revenue management process with a tool, you no longer have to manage dozens of reports and spreadsheets.
There's no need to calculate everything in your head! With a Revenue Management Software running these processes in the background, your staff can focus on strategic thinking around guest service, marketing, and branding.
Improved RevPAR
A Revenue Management Software is designed to find the right mix for optimal business. Its primary goal is to balance occupancy and ADR to drive more revenue per available room. A modern-day RMS deducts acquisition and labor costs to help you make better financial decisions.
What features should you consider?
With many RMS tools available in the market, it can be hard to make the right choice. For instance, in recent years most Revenue Management tools have moved from on-premise systems to Cloud-based applications. As such, multiple users can log in simultaneously to check data, interpret market triggers and price rooms accordingly.
Similarly, integration with other tools is important. In order to choose the right RMS for your hotel, it's important to consider the features that you will need.
Integrations
Your Revenue Management Software should seamlessly integrate with PMS, CRM, CRS, and booking engine. It should be a two-way connection, allowing the multiple systems to communicate with each other and share data.
Open Pricing
A good RMS allows you to price distribution channels and room types independently of each other. It shouldn't focus too much on a set BAR price.
Cloud technology
As mentioned earlier, most Revenue Management Software are available as Cloud-based applications. This allows multiple systems to share data and provide you with better insights.
Moreover, all the data in a Cloud-based architecture is stored and delivered in real-time, minimizing the scope of error.
Intelligent reporting
Without Intelligent Reporting, a Revenue Management Software is pointless.
The tool should be able to build, share, and export critical reports, giving you more time to focus on strategic operations. Each member of your revenue team should be able to share data with just a few clicks.
List of Best the Revenue Management Systems
Important Note:
The solutions listed below are not ranked by order of preference or popularity. As we explain in our articles: one solution cannot suit all types of properties!
If you would like us to help you find the one perfect application for your Hotel, Bed & Breakfast or Apartments Group, don't hesitate to ask us!
Room Price Genie
A simple but amazingly efficient and fully automated solution. The Holy Grail for small to medium-sized hotels!
Smart 365 days strategic foresight with intelligent pricing recommendations, updated multiple times a day to optimize your occupancy and revenue.
Room Price Genie allows you to update all prices in your PMS or Channel Manager with a single click, or you can allow auto-updates whenever there is new information available.
One of the easiest RMS to manage in the market, it can be almost fully automated. You always keep full control by setting up minimum and maximum prices, and you can manually overwrite prices at any time for any date.
---
Connections / Integrations
---
Booking Factory, Mews, Protel Air, Clock, Seekom, Siteminder, Beds24, Hotel Spider, Cover, Guestline, Inngenius, Wubook
From 95$ per month
Small to Medium Hotels requiring a a powerful solution allowing them to automate Revenue Mangement.
Room Price Genie Website
Get a 100$ Amazon Gift card when signing up for a Demo with this link!

Get Started
LodgIQ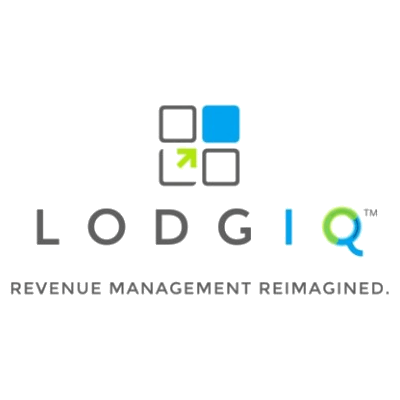 LodgIQ is a powerful cloud-based platform which summarizes all market intelligence and price suggestions in a single view. Simple and easy to use and understand, it features smart alerts which help you deliver optimized price recommendations in real time.
LodgIQ analyses numerous market variables, including the current supply and demand for the destination, room rates of direct and indirect competitors, historical rates, local events, and many other variables.
It allows users to quickly note and share data, graphs, pricing grids, and reports, to choose up to ten competitors in a set and to act on intelligent pricing recommendations and manage any property on the go with a mobile app. Once you get recommended rates, just approve and send. It's that simple.
---
Connections / Integrations
---
Mews, Protel Air, Autoclerk, NewBook PMS, RoomMaster, Agilsys, Siteminder, D-Edge, Seekda, Vertical Booking, Opera, StayNTouch, BookingSuite and more.
Not public - from €250/Month minimum
Medium to Big Hotels requiring a powerful solution to assist Revenue Manager.
LodgIQ Website
Lybra Tech
Lybra takes a novel approach to Revenue Management and offers an intelligent assistant allowing you to make smart and data-driven decisions in a few seconds.
Lybra collects data from OTAs, Tour Operators, Wholesalers, and Event databases. The Artificial Intelligence then analyses the data to give you information about how your Hotel's value is perceived by online travelers in each moment.
Lybra A.I. connects with your PMS to collect all your reservation data and correlate it with Big data available in your market. An easy-to-use reporting tool that helps you keep track of your revenue performance.
---
Connections / Integrations
---
Mews, Octorate, Protel Air, Opera, 5stellle, HotelCube
Big and Medium Hotels looking for an innovative solution.
Lybra Tech Website
Ready to take your hotel to the next level?
At HotelMinder we take care of your property online so you can focus on your guests.
Get in touch
Pace
Pace gives hotels real-time forecasting, price sensitivity analysis, and automation. Hotel owners can use Pace to rapidly respond to price changes and always get the right bookings at the right prices and at the right time.
The system uses machine learning and statistics to turn pricing into a real-time and fully automated recommendation engine.
Pace helps Revenue Managers forecast future revenues from on-the-books reservations and optimises rates efficiently.
---
Connections / Integrations
---
Mews, =Protel Air, Oracle, Siteminder, Apaleo, Clock, 5stelle
From 6€ per room per month
For busy Revenue Managers looking for a solution to help them with daily work.
Pace Website
Climber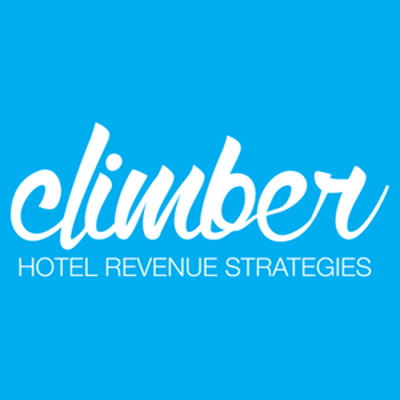 Climber RMS is an intelligent solution which automatically detects new revenue opportunities and recommends on-time actions. The software gives you optimal pricing suggestions for each type of room on any given day.
It has a simple and clean design to help you analyse your data and provides automatically generated reports on your hotel, with all the key performance indicators.
It also offers daily notifications on important occurrences to help you take immediate action regarding availability, pricing, campaigns, group management, overbookings etc.
Note that Climber doesn't make the decision for you, but lets you make independent decisions following recommendations.
---
Connections / Integrations
---
Mews, Protel Air, Snapshot, Oracle, 5stellle, Hotelogix, Otello, Stardekk, StayNTouch
Not public
Big Hotels looking for tailored professional Revenue Management service.
Climber Website
Atomize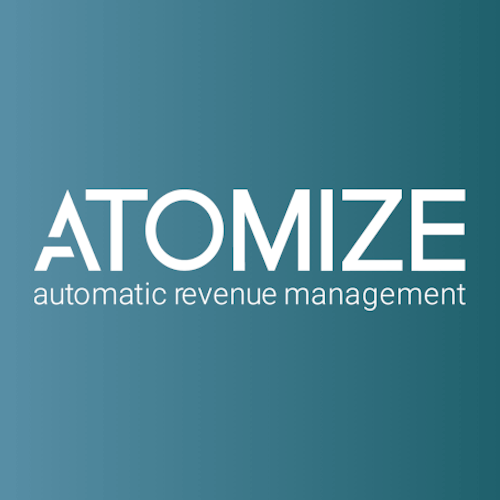 Atomize provides real-time data by continuously analysing the competitors, web-searches and historical data in order to help hotels predict and maximize profits. It automatically recommends the right price at any given moment, for every channel and room type.
Real-time data from competitors, web-searches, and the PMS are continuously processed, aiming to give you the edge over your competition.
---
Connections / Integrations
---
Mews, Protel Air, Apaleo, Clock, Oracle
Starting from €299 per month
Medium and Big hotels looking for a tailored solution.
Atomize Website
Ready to take your hotel to the next level?
At HotelMinder we take care of your property online so you can focus on your guests.
Get in touch
PIE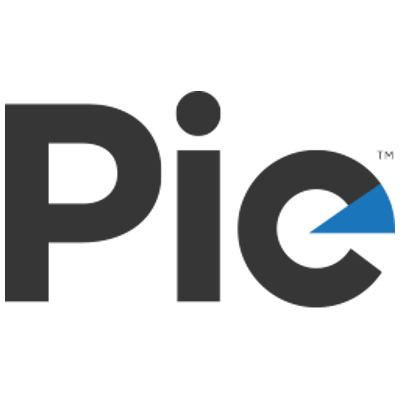 PIE is an integral part of the Cloudbeds suite of applications. While PIE (Pricing Intelligence Engine) is more of a rate shopper and/or price recommendation engine than a fully fledged Revenue Management System, it definitely deserves to be mentionned here.
It works as a revenue management tool within the Cloudbeds PMS and gives you real data updates for up to five competitors. PIE lets you set several rules, restrictions, and events that will alert you to make better decisions on your pricing.
Everything is clearly visible on one dashboard - your Cloudbeds PMS! It's a new tool and very promising, especially for properties that are already using Cloudbeds PMS.
---
Connections / Integrations
---
Starting price is around 90 EUR for an all-in-one solution.
Small to Medium Hotels, Hostels, and Vacation Rentals. It is a powerful system with a fast and integrated channel manager.
PIE Website
Sign up for a Demo of Cloudbeds and receive a $50 credit!

Get a Demo
BeOnPrice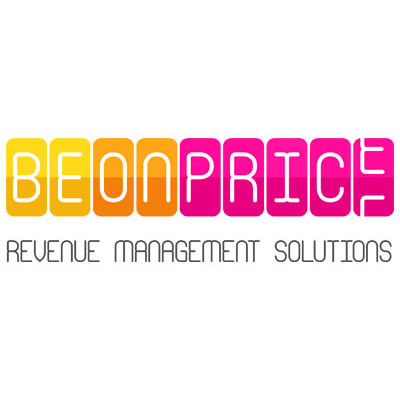 BeOnPrice maximizes profitability based on quality indicators and market segmentation. It's a smooth, integrated package featuring real time comparison of competitor prices, room availability, and demand.
This system detects disparities and minimum stays on your official rates in the main metasearch engines and OTAs while it filters and analyses all reviews and ratings.
An additional feature with BeOnPrice is BQI®, which takes into account more than 21 objective, high-quality features and synthesizes customer behaviour when booking.
---
Connections / Integrations
---
Mews, Protel Air, Newhotel, Winhotel, Tesipro, Hotelogix, Siteminder, Guestline, Impala, Clock, Omnibees, YieldPlanet, Dingus, Oracle, D-Edge
Medium to Big Hotels looking for help and recommendations for optimizing room rates.
BeOnPrice Website
IDeaS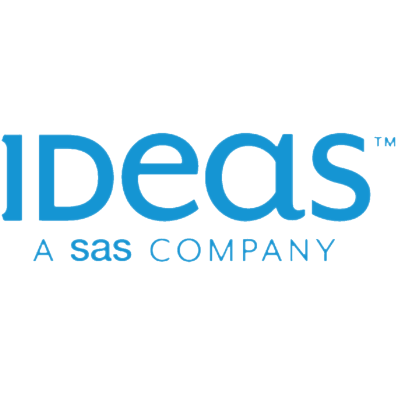 IDeaS revenue management solutions provides the most powerful analytically-driven decisions through an automated machine-learning revenue engine.
Artificial intelligence, powered with extensive market data and property data, takes pressure off users by reducing manual pricing changes, rules and tasks, and allows them to be more strategic in their day-to-day activities.
---
Connections / Integrations
---
Protel Air, Amadeus, Guestline, Infor, Oracle, RoomKeyPM , Sihot, Hetras, Newhotel, Maestro, Webrezpro, Mewbook, StayNTouch
Very Expensive
For Big Hotels looking for the best solution and expertise on the market.
IDeaS Website
Conclusion
While we've tried to cover most top-rated Revenue Management Software available in the market, the list is endless.
With a wide range of choices, the decision might seem overwhelming. After all, it's a long-term commitment that directly impacts your revenue and business.
Whichever system you choose; we encourage you to have one for your property unless you are really managing your rates and checking your competition on a regular basis. The long term benefits of investing in a good RMS are well worth the initial investment.
If you're confused, get in touch with our team. We'll be more than happy to help you out!
---
Mimoza's journey within the hospitality industry started in 2009 behind the front desks of luxurious hotels of Doha, then Hong Kong, and continued across the globe with Celebrity Cruises.
Determined to learn more about what happens behind the curtain she decided to dive deeper into revenue & distribution management and joined HotelMinder's team in 2016.
Most Popular
---
Newsletter
Sign up for our newsletter to receive more articles like this one directly in your Inbox!
Subscribe
---
Tags
News & Articles
Read our latest news & Articles
In depth articles, guides, tips and advice about marketing your hotel business online and sell more rooms directly on your website.
8 simple tips for a great hotel website
Read More
Four basics steps to get your hotel on TripAdvisor Reviews
"TripAdvisor is the equivalent of word-of-mouth but on the Internet. Travellers use it to compare and choose what to do, where to eat and sleep. Would you like to get your hotel well ranked on TripAdvisor? "
Read More
GDS, OTA and Meta: What's the difference?
Read More
What is a Hotel PMS and why use one?
"A hotel PMS is a solution developed specifically to replace those complex Excel sheets you've been using to manage your daily hotel bookings, room inventories, billing, etc. There is a vast amount of PMS providers..."
Read More
It's not easy
to find the right solution...
What if I helped you choose?
A short consultation is the perfect way to make sure you select the best application for your hotel business!
Book Now